Reinvented from the inside out, this beachfront A-frame house takes on new ideas and intentions to offer a contemporary sanctuary to its inhabitants. Architects Bromley Caldari Architects rely on architectural resolution and spatial efficiency to offer this expression of beautiful beach houses on New York's Fire Island.
Preserving elements of its past and driven by a sensitive response to its surroundings, this luxury beach home combines the best of both worlds, silently oriented to the spectacular beach and beauty that lies before it. Upgraded and exploded within its existing A-frame structure, it opens up to create space for larger living than is supported by its traditional layout.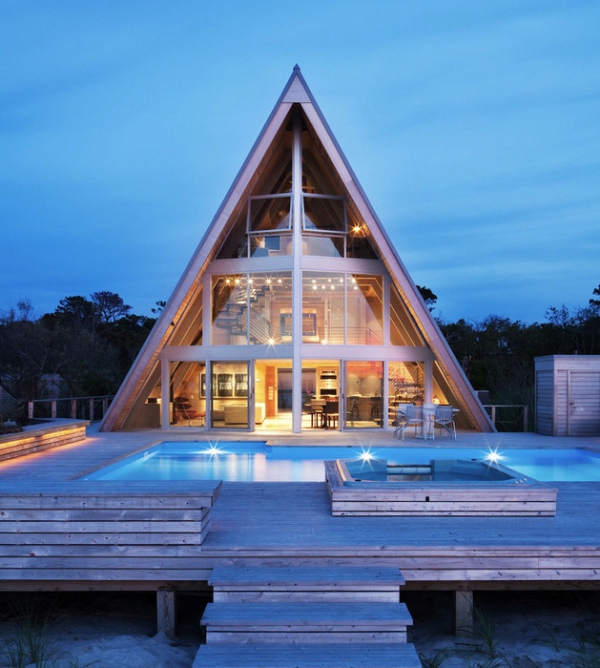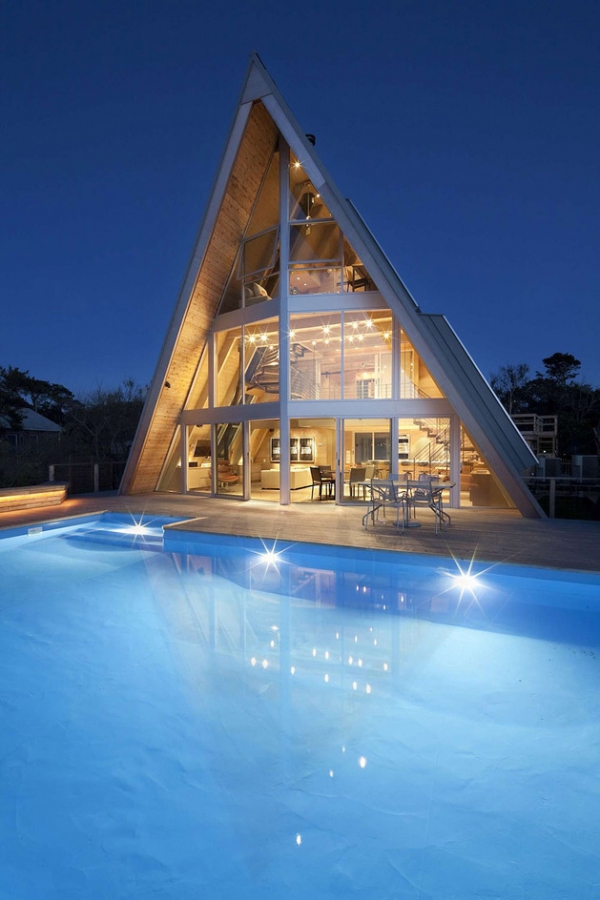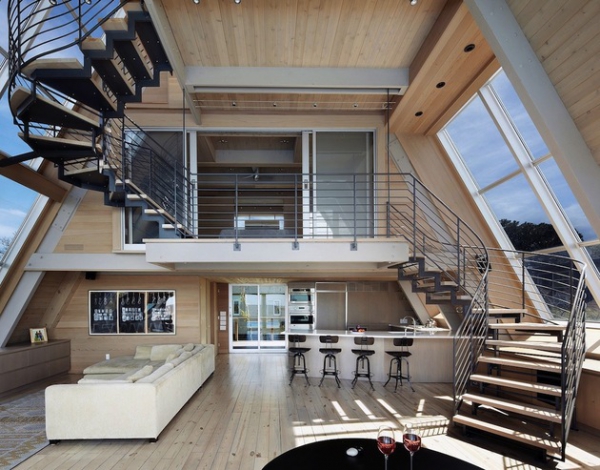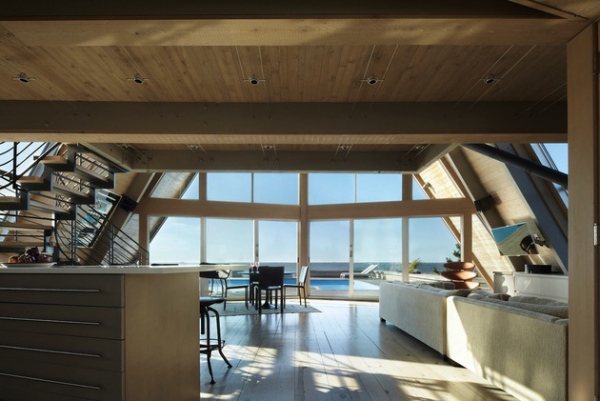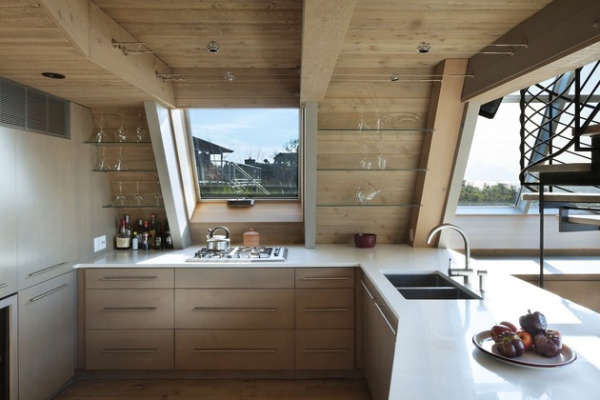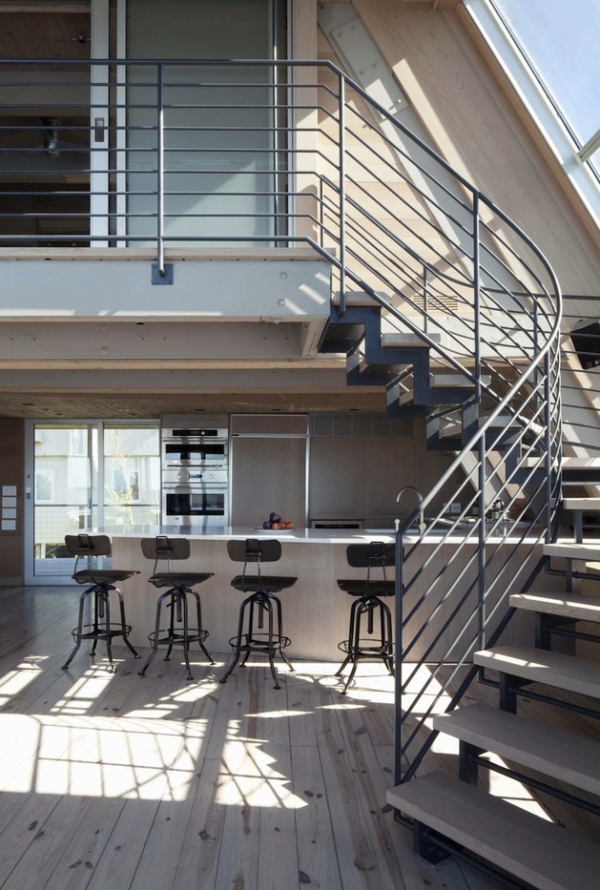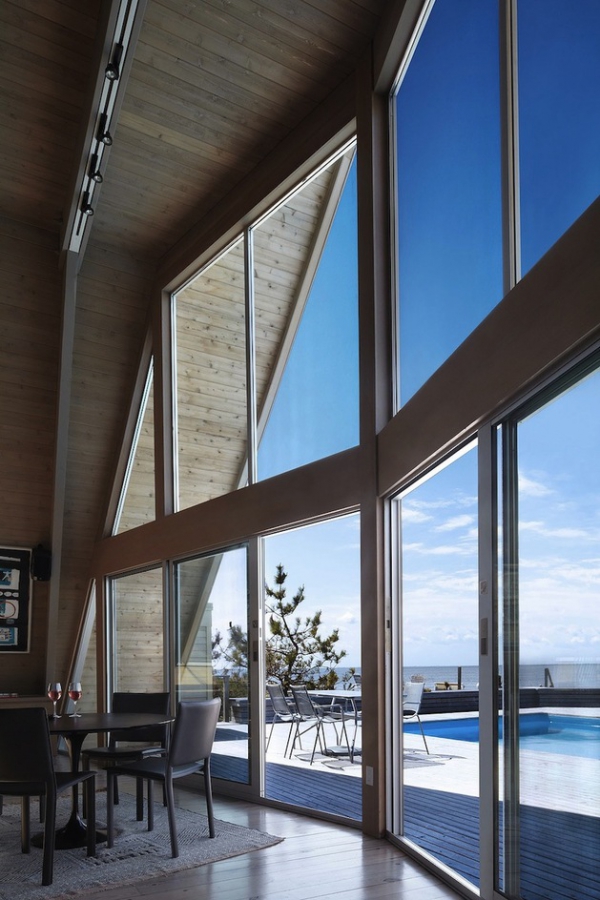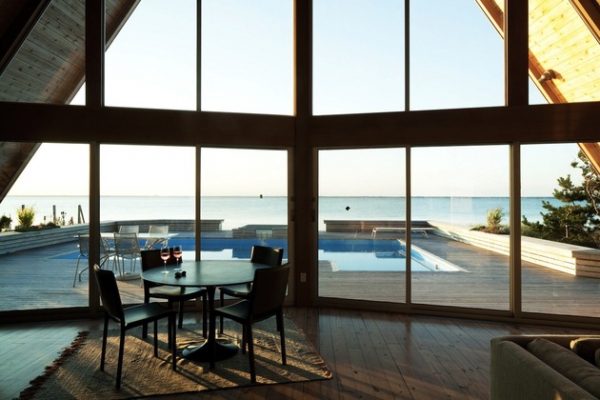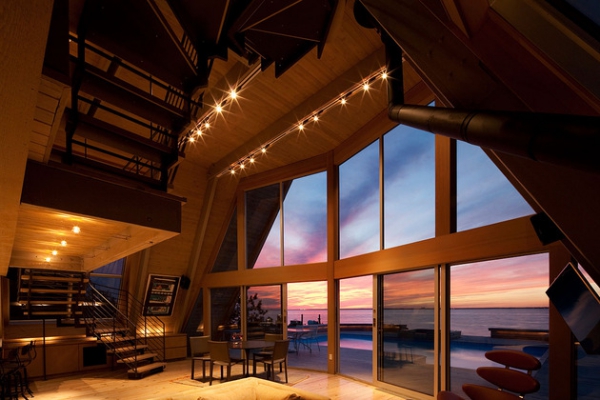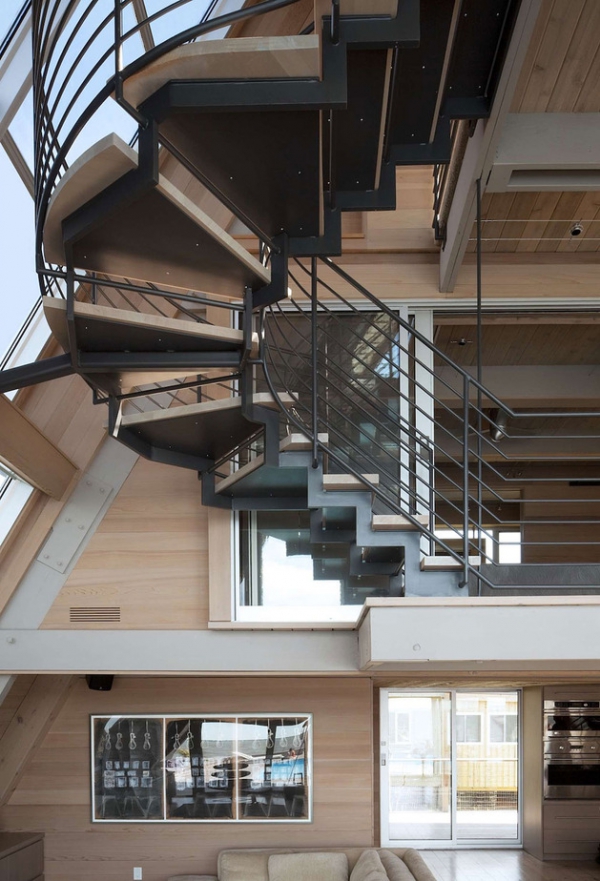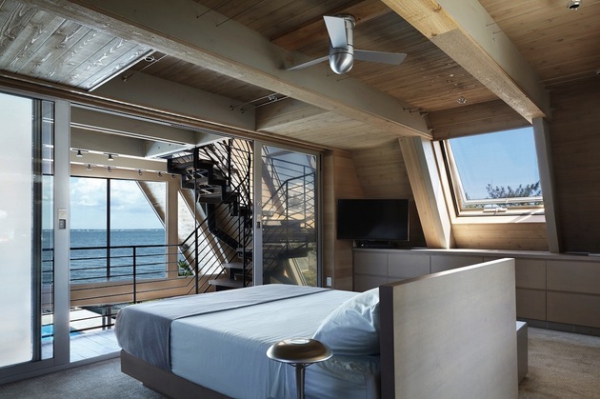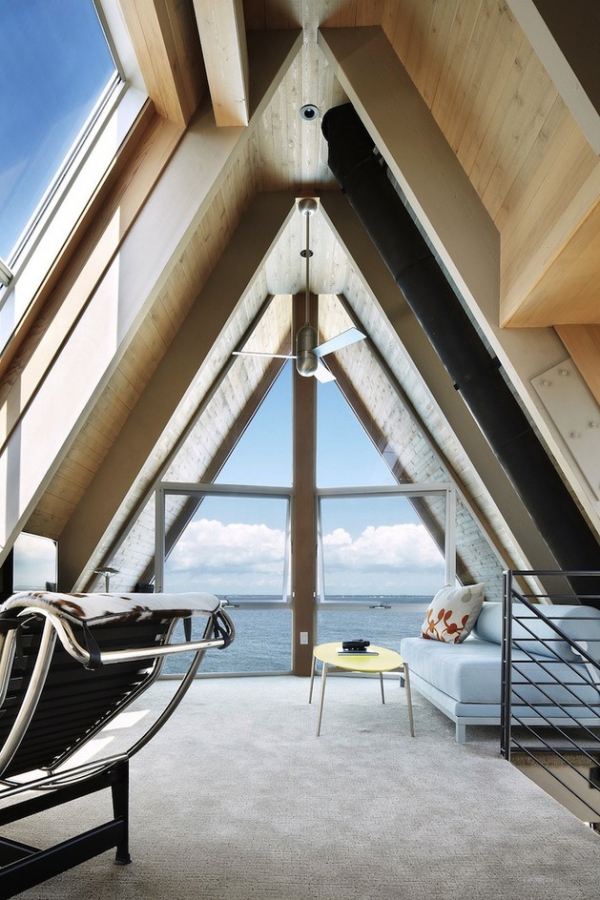 The interiors are reformatted into more spacious footprints and volumes by reducing the functional demand. With generous bedrooms and social spaces carved out within its overall volume, the design swells to take on contemporary vibes, furnishings and details. This is further complemented by transforming its sea-facing façade into a diaphanous glazed membrane that washes the interior with abundant sunlight and panoramic vistas.
The social spaces are arranged along this face, with the more reserved areas pushed to the road-facing end of the house; this façade retains its original character that preserves its existing relationship with its surrounds while offering greater privacy.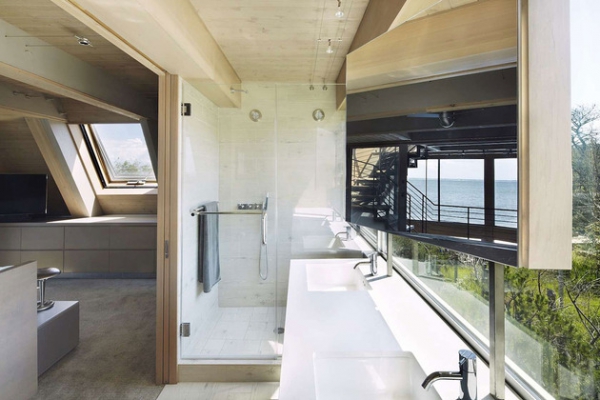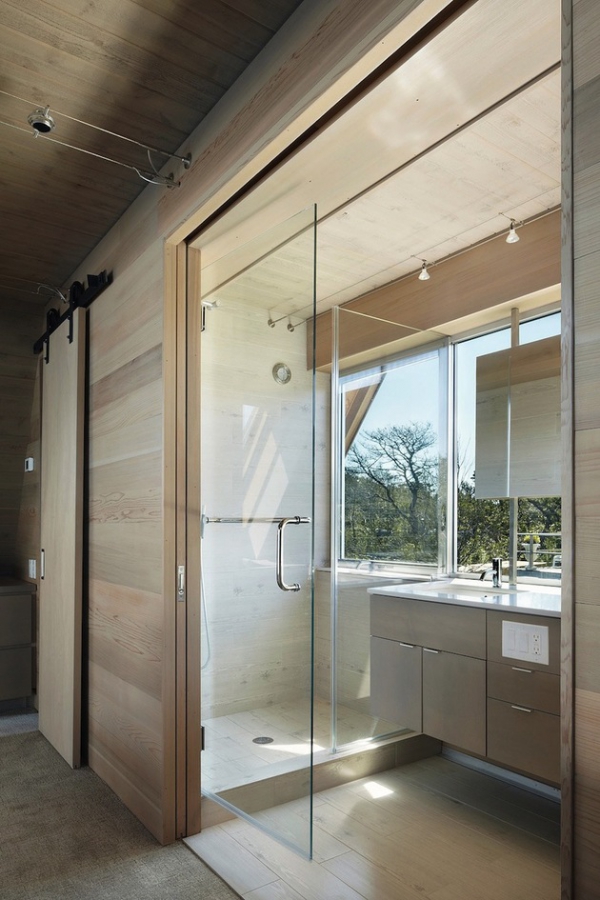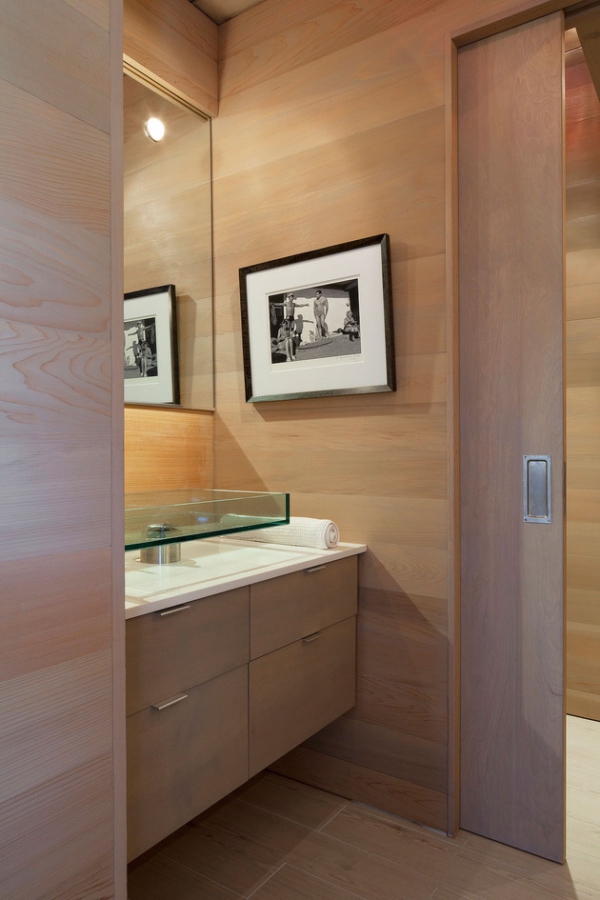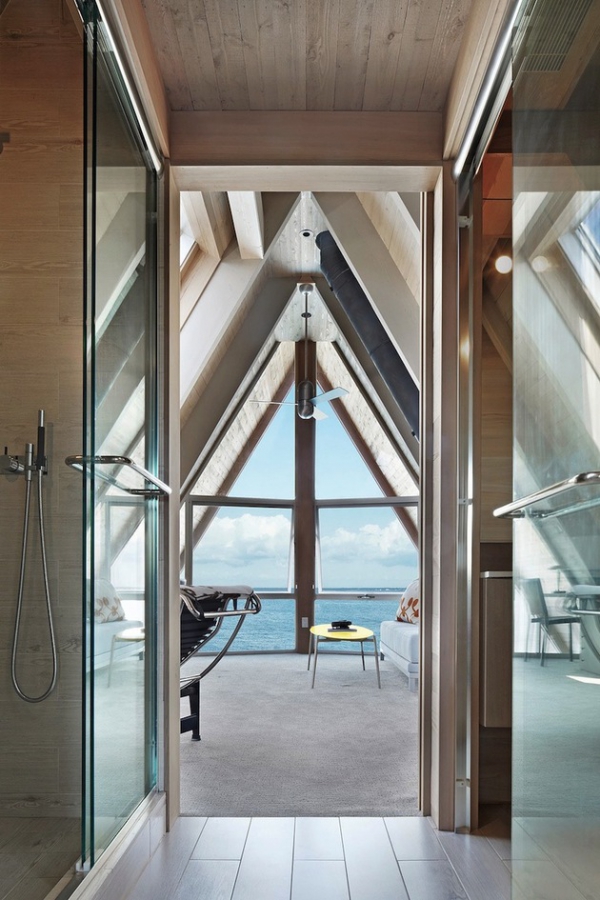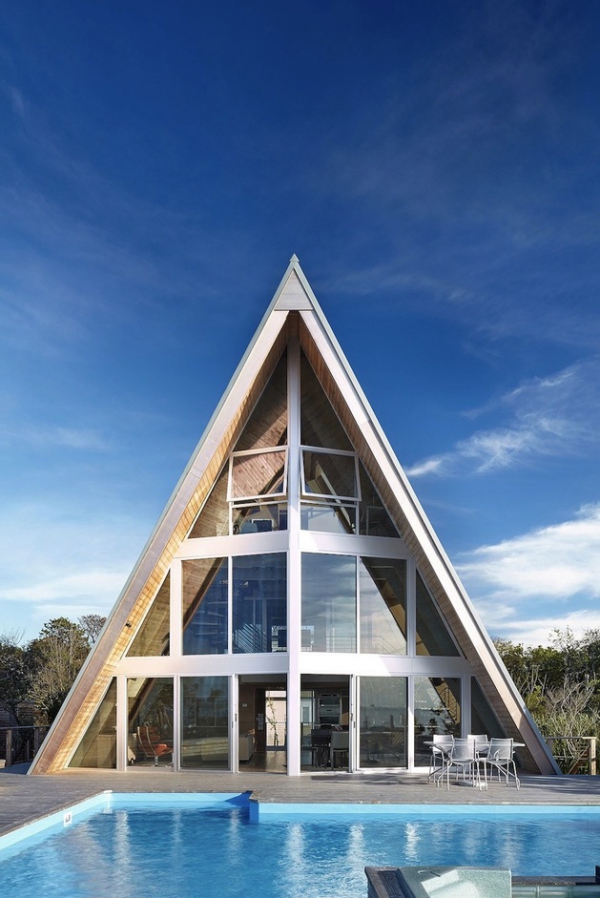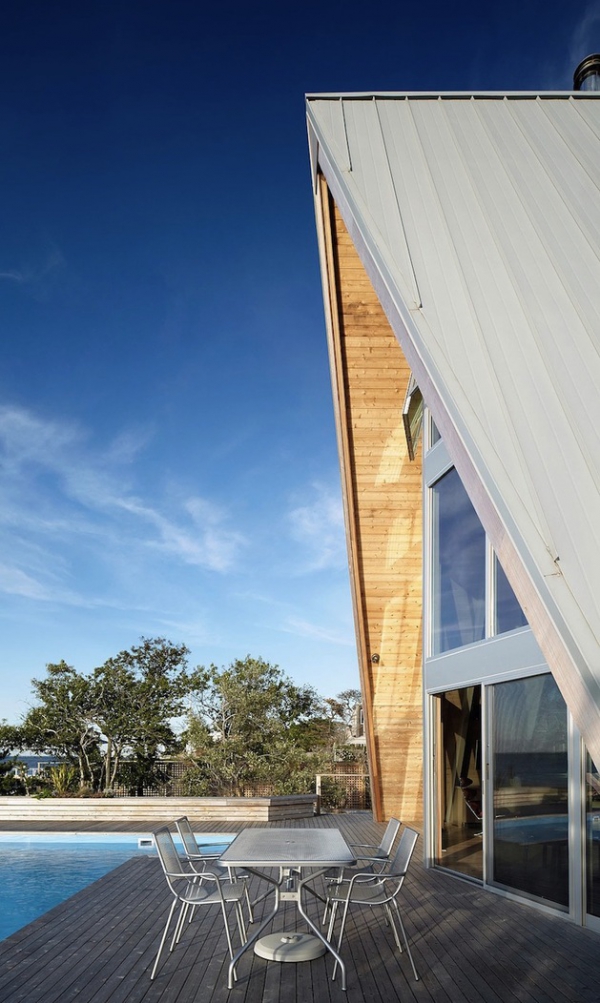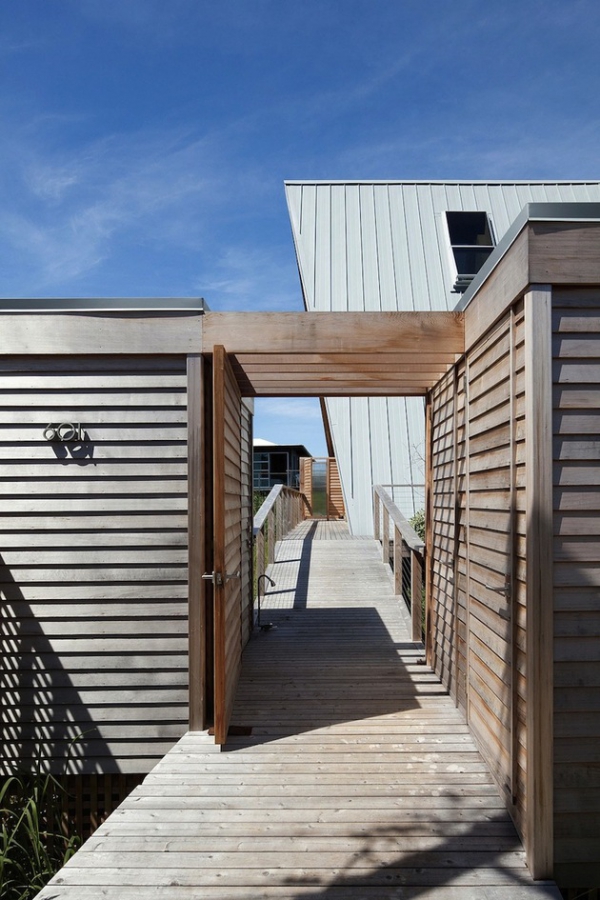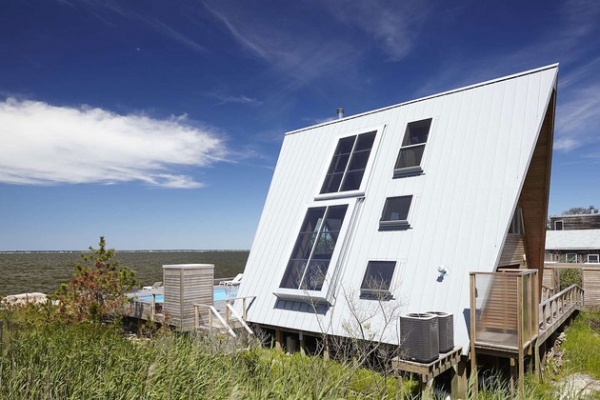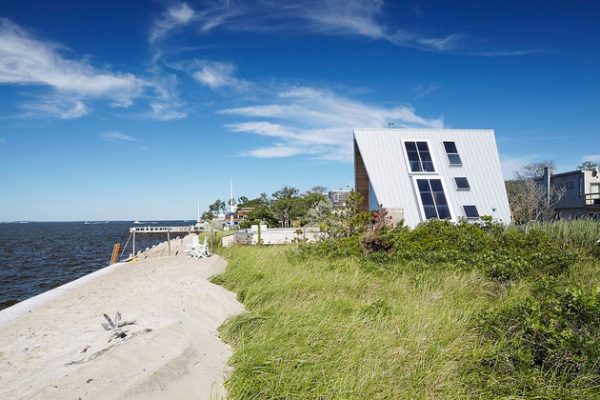 An elevated deck is built along the private beachfront, offering stunning outdoor spillovers and facilities. Offering a lit swimming pool, hot tub and inbuilt seating, the deck perfectly complements the interiors of this luxury beach home.