Have you thought about finding another home that would serve as your get-away place when the routine of your normal life starts to get a little crazy? Look no further, as today's feature is capable of giving you unlimited motivation to start creating your own paradise to escape to. This luxurious villa is located in Mallorca, Spain and spans almost 4,000 square feet!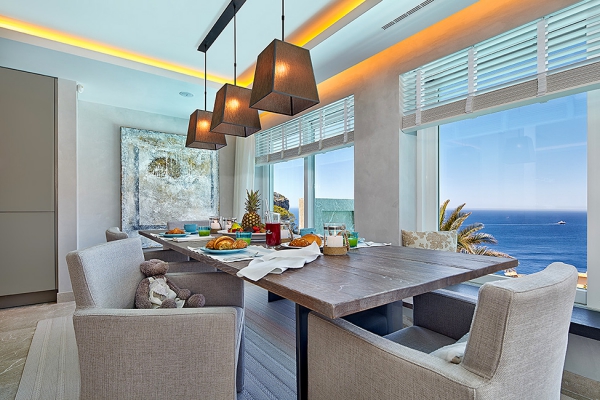 Located in a more private part of Mallorca, known as Port Andratx, this luxurious villa features an open minimalist style with subtle pops of color. But first, we must acknowledge the fact that this gorgeous home also has its own exclusive view of the uninhabited island known as Dragonera! How cool it must be to have an amazing view that will constantly fuel your curiosity and imagination!
Getting back to the interior of the house, we are graced with airy rooms that flow with a concept of highlighting color in just the right areas. Being that this home was restored and updated it decided to keep some elements of its past, such as the marble stone floors. From there, you can tell that a lot of inspiration for the rest of the décor happened from the ground up.
With the sun and bright blue waters beaming in every direction into the home, we can understand why the theme of this luxurious villa was kept quite neutral. Who needs a lot of bold décor when the beauty of the house is showcased through nature itself?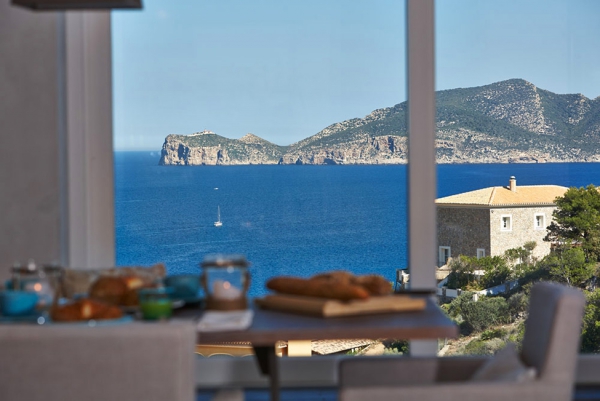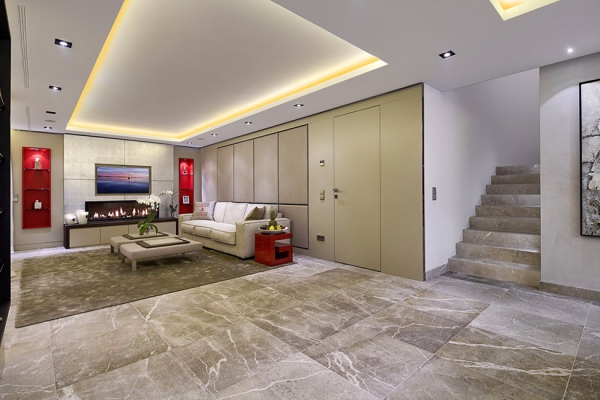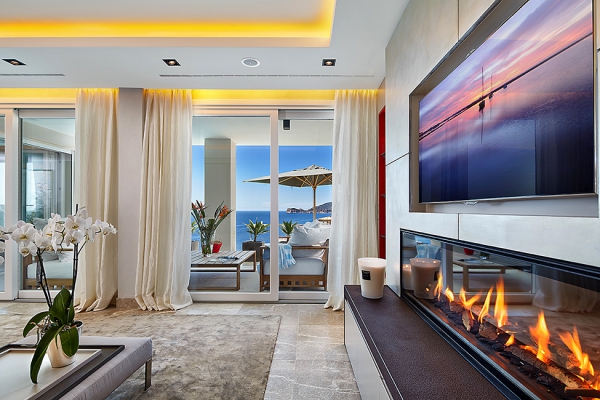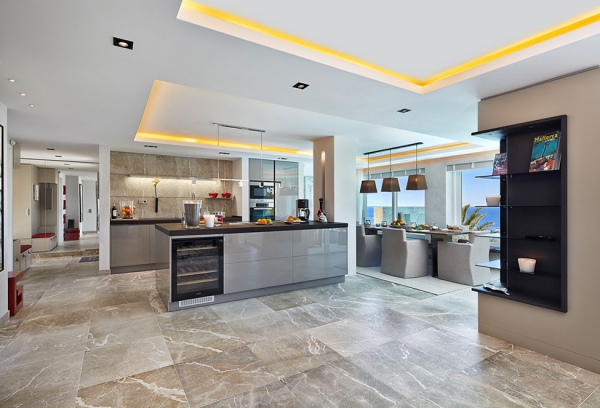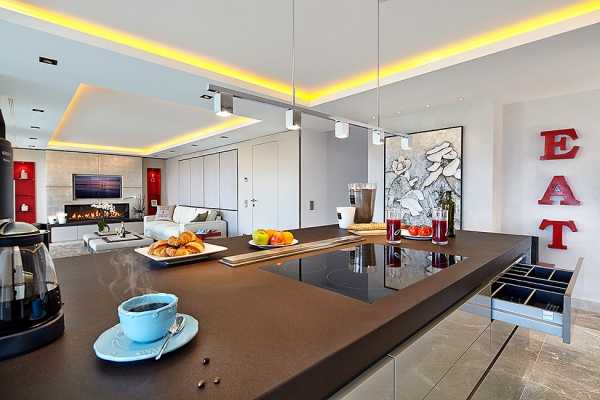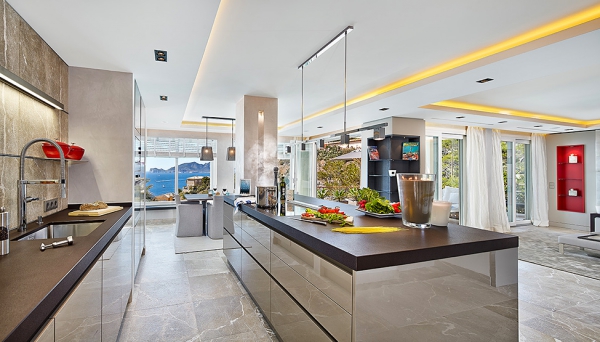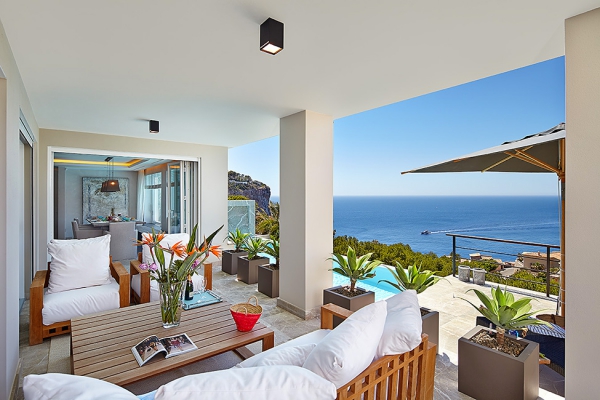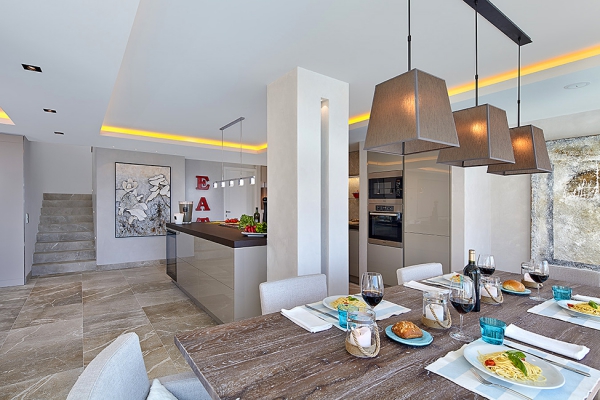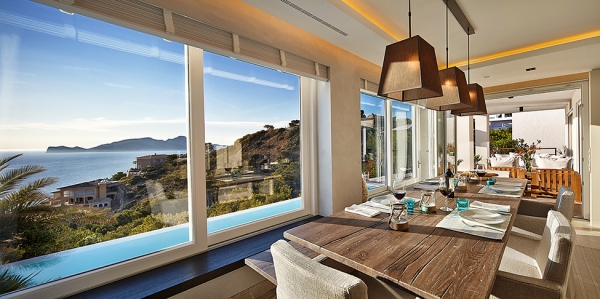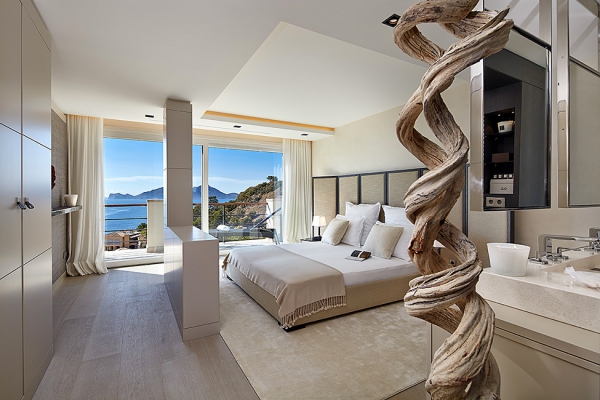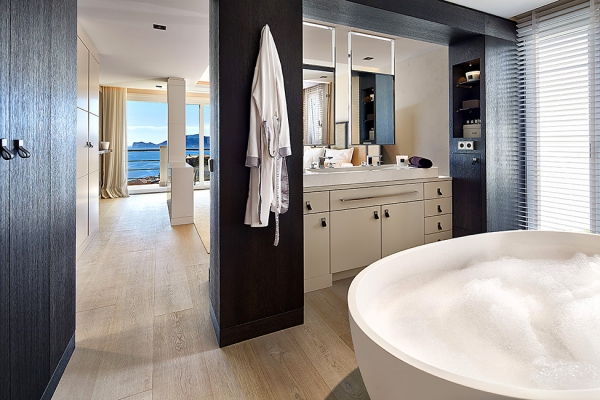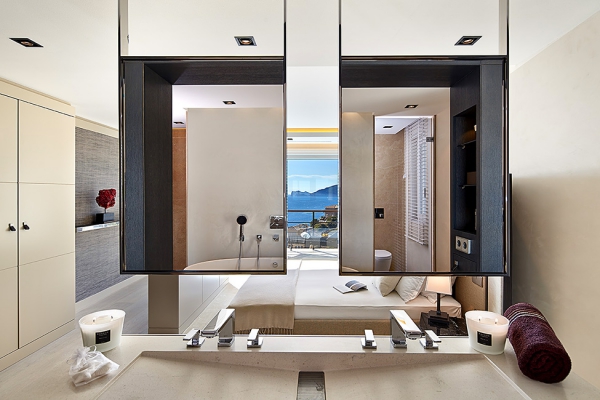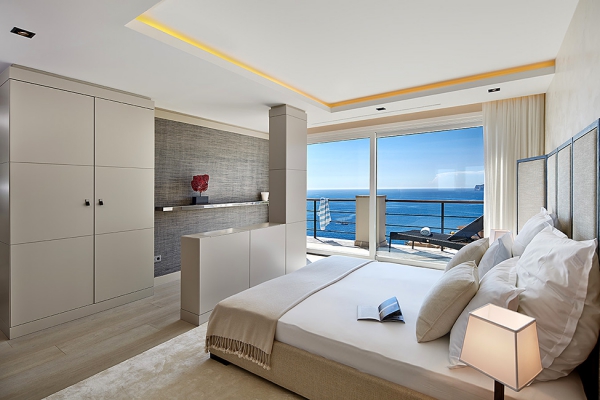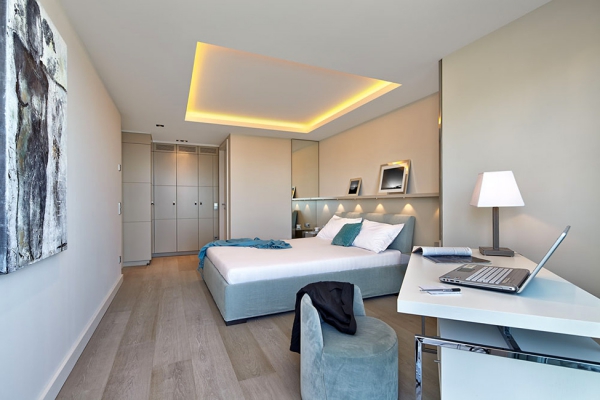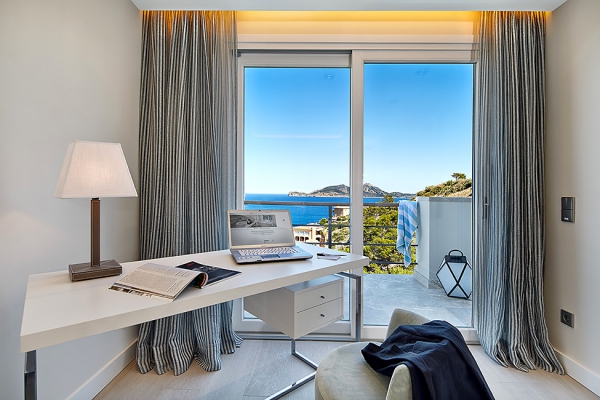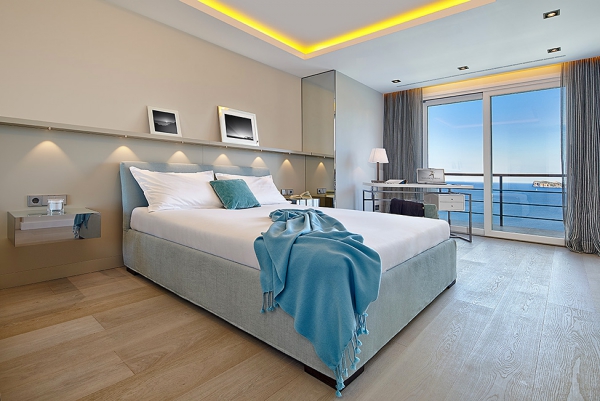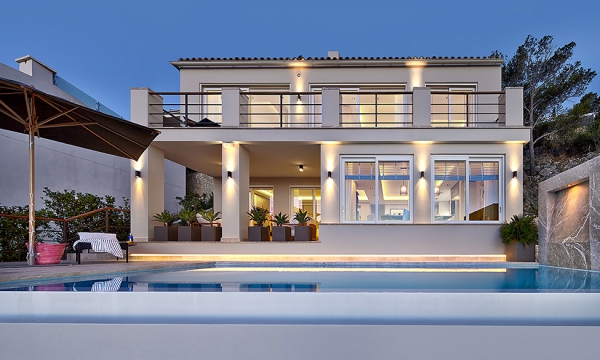 Images found here