This luxurious property in South End, Kensington has 5 bedrooms, 5 bathrooms and 2 living rooms full to the brim with style, grace and tastefully decorated. You will find modern technology throughout the property with Creston panels set up in each room that can be used to watch movies, play music, adjust the lighting or watch the live streaming security cameras and 24 separate audio zones. Take a tour through this property, found on Wilfords and you will find that there is much more than just a house.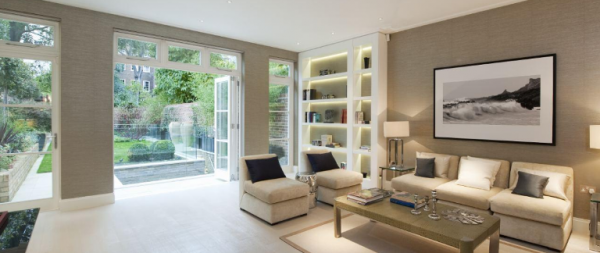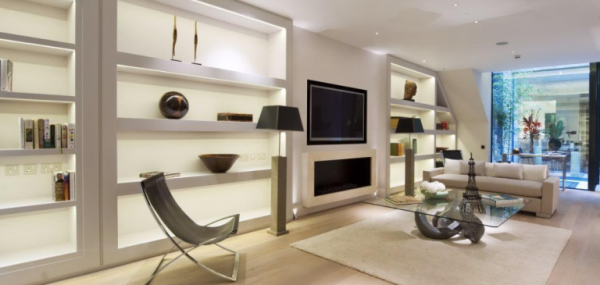 With an 80 foot garden this luxurious property offers you the best of both worlds, outside space to enjoy and an interior only usually seen in glossy magazines. There are 6 floors to the palatial house and an elevator can be found in the spacious entrance hall. You will also find an indoor swimming pool that measures 12 x 4 x 3 metres and can be covered and used as a dance floor. A jacuzzi, steam room, sauna, gymnasium and pool deck with bar make up your own personal fitness center.
Other special features of this superb house are the temperature controlled wine cellar, holding up to 1,600 bottles of your favorite wines. The wine cellar is opened by using a biometric finger print scanner, keeping the children safely out. There is also a humidor to store up to 3,000 cigars correctly and 2 panic rooms fully fitted out should you and your family need to use them. The property has bullet proof glass throughout and a comprehensive up to date security system to keep your possessions and loved ones safe.
Walking through this house you will see that it is tastefully decorated with every comfort you could ever wish for – the interior décor is beautiful with many options to add your own personal touches and the whole house is fitted with the latest of technologies to make life more luxurious.