This lunar architecture is called "Forest in the Space". It has been creatively designed by Hiroyuki Arima and built up in the Niigata Prefecture, Japan.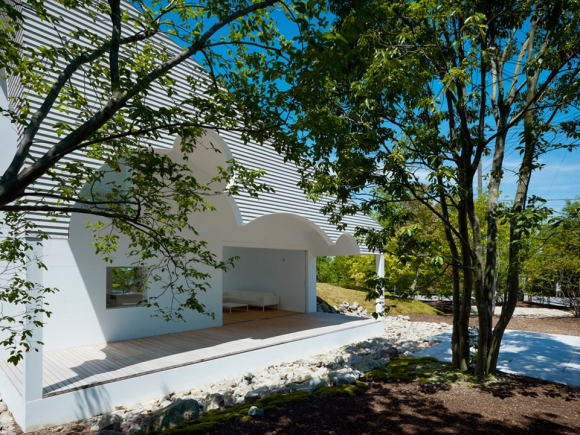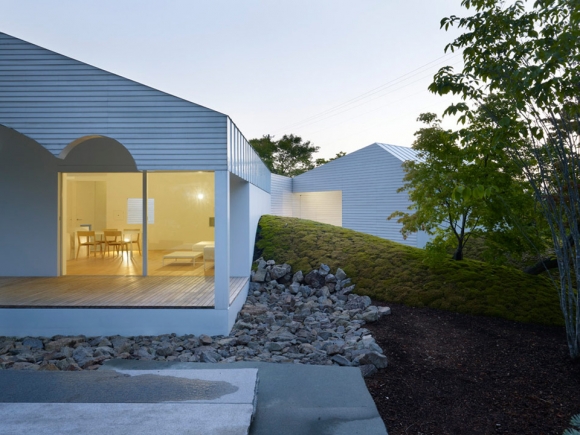 The exterior is in bright white color with fabulous siding. It is surrounded by trees and rocks creating a very picturesque scene.
The interior is very sleek and minimal, making the relationship between the architecture and the moon, the focus of this wonderful design.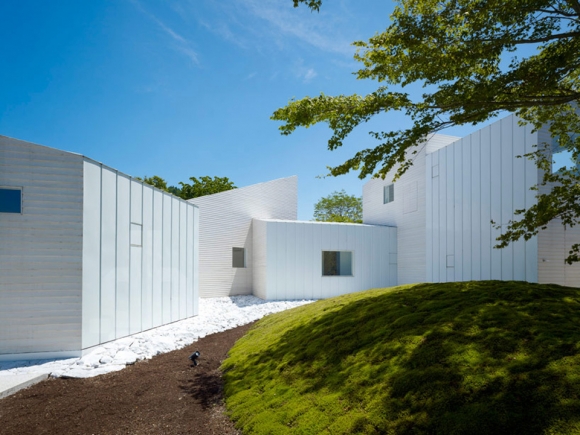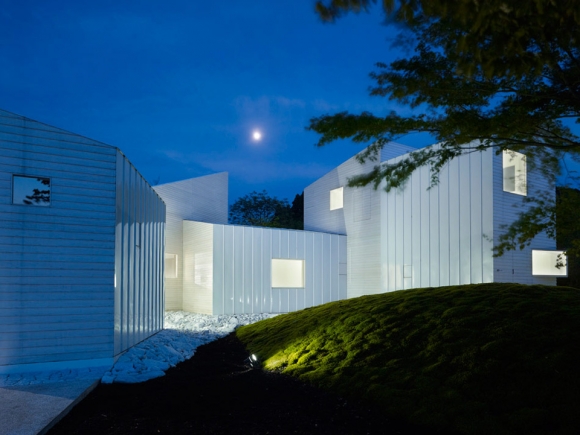 The different levels and shapes add a significant amount of interest to the exterior of the structure. We love the fantastically sharp angles. The moon is directly in the center opening of the home, interacting with the outstanding architecture.
The windows in the back of the house take the shape of lovely small squares, adding a bit more interest to this lunar architecture.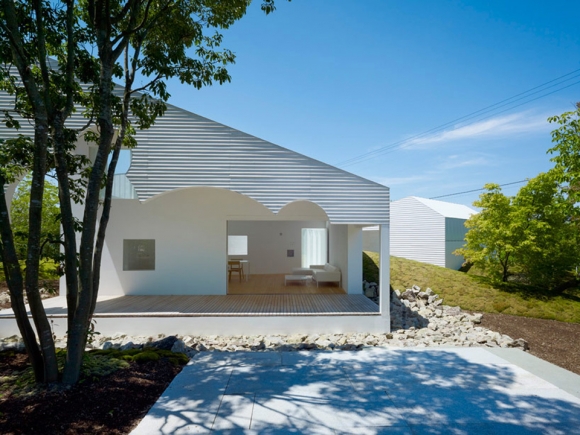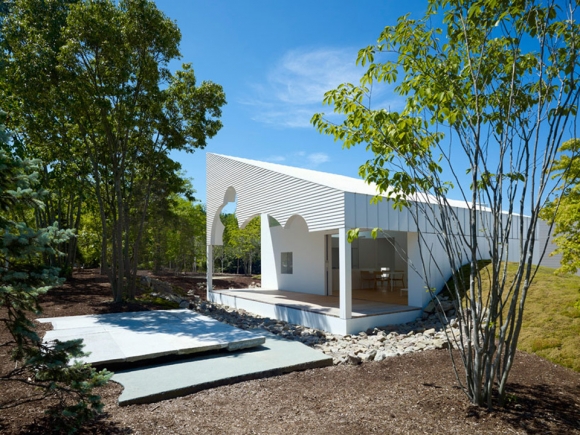 The covered patio is absolutely fabulous. It is the perfect place to relax, and take in the fabulous surroundings, and of course, the gorgeous moon.
The large window provides a wonderful indoor/outdoor experience, amplifying the relationship between the home and its surroundings. Wood slats cover the floor, adding variety to the exterior of this stunning architecture.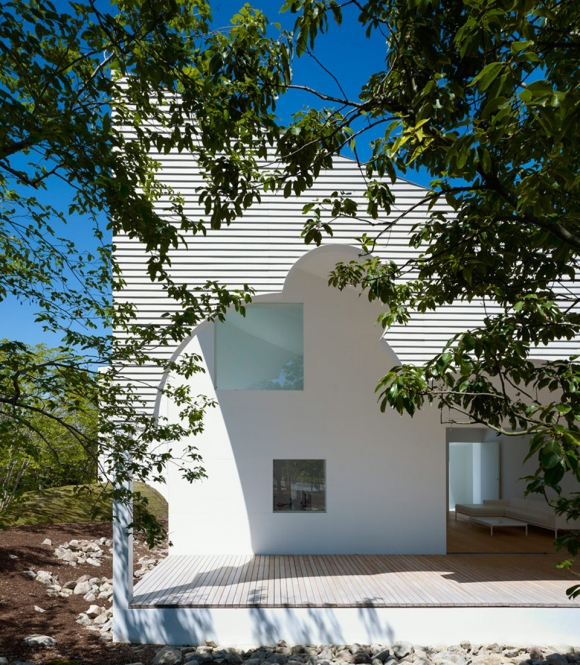 The thoughtful lunar architecture and the dark night sky come together to provide a unique and outstanding everyday experience.