Looking around this lovely home you will be amazed at the amount of details and features there are. The owner of this property has unique taste and it shows in every room. Rustic details such as wooden beams and beautiful tiled floors are enhanced by the use of colors and quirky accessories. The shuttered windows are in keeping with the rustic theme in this lovely home, niches and shelves provide ample storage for all of the wonderful art that is on show throughout this house.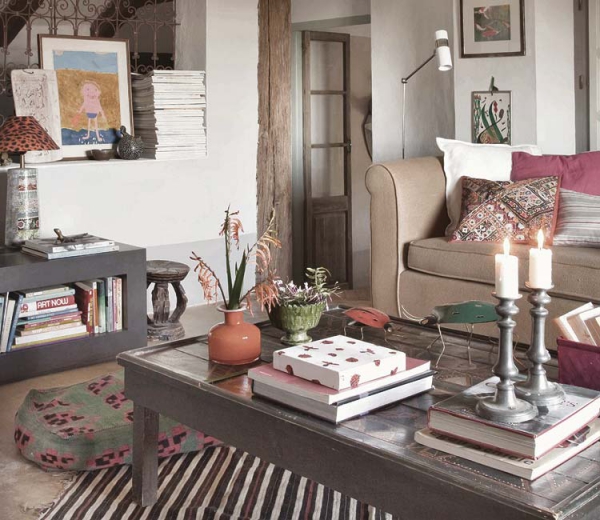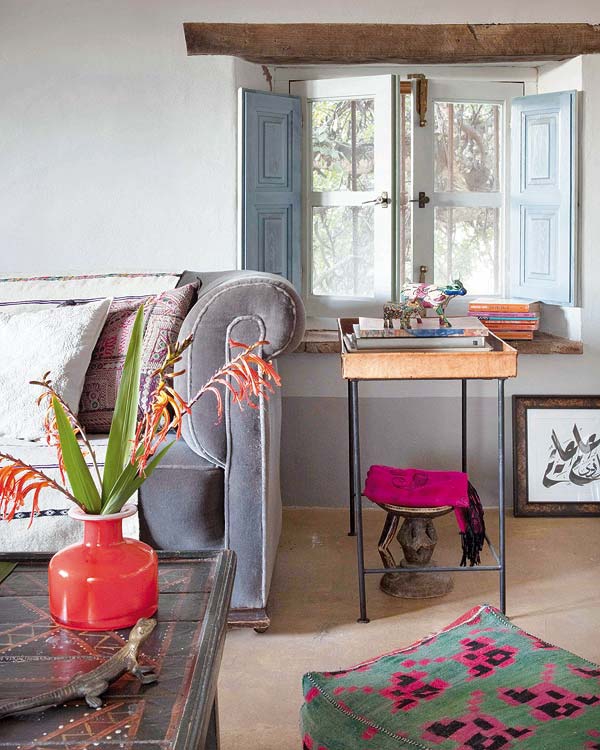 This lovely home represents an artist's desire to live comfortably surrounded by personal items with bags of character. French doors lead from the bedrooms into the greenery of the garden, which also has a lovely covered terrace area where you can relax in style. An en suite bathroom, while small, has a Mediterranean feel that is enhanced by the use of color and patterns and wonderful shaped doorways.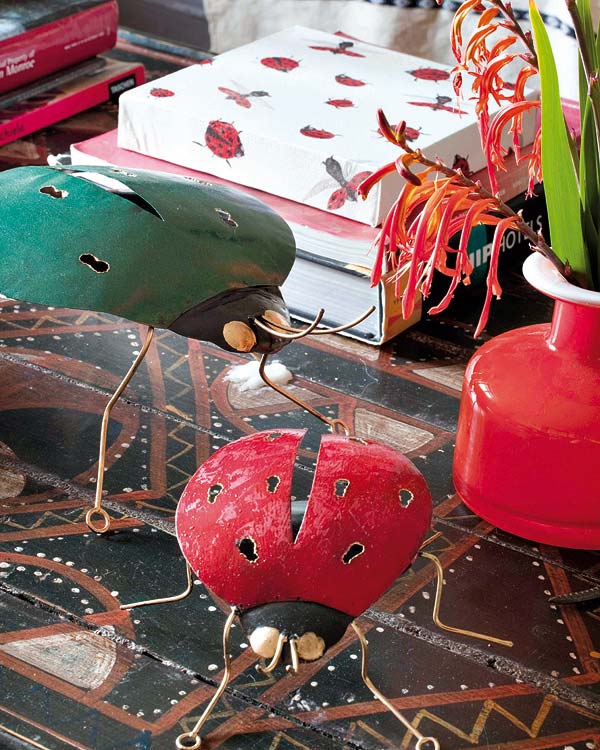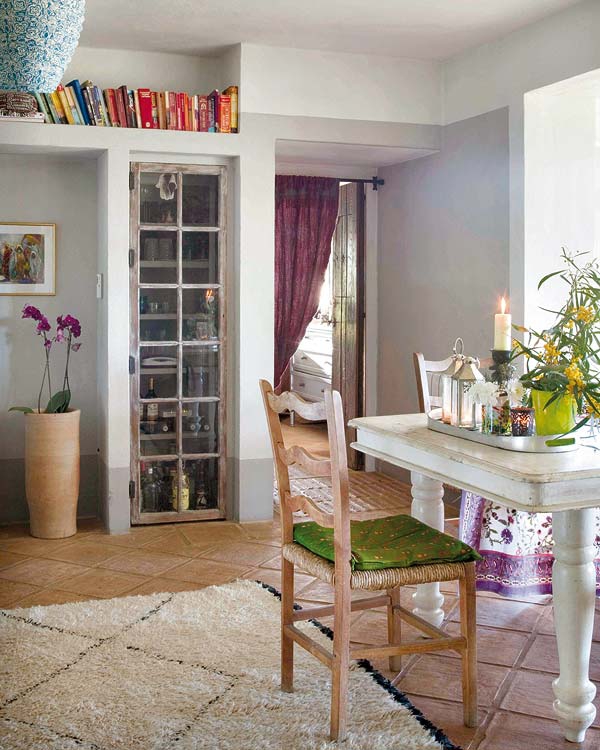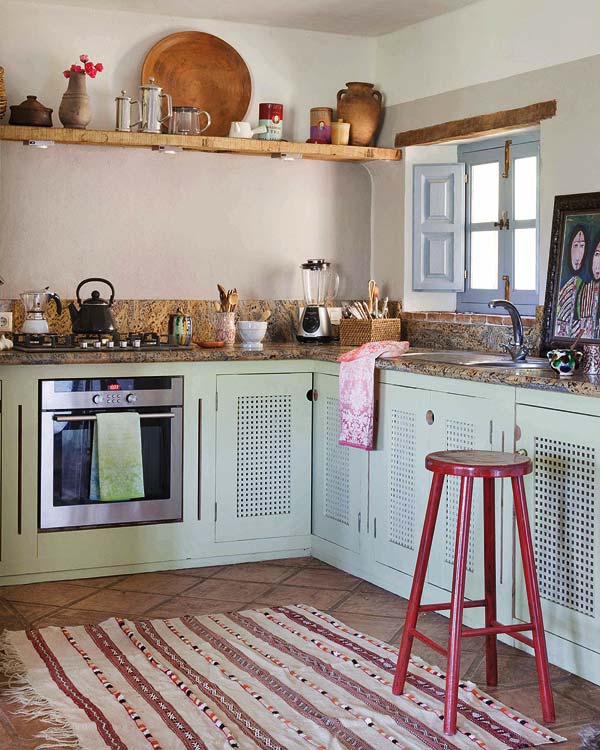 You can find many original features inside this lovely home, fantastic use of bold colors, sympathetic furniture, a range of patterned fabric and rugs plus much more. The rustic look combined with an artistic feel makes this lovely home stand out from the crowd and we're sure it would appeal to many people.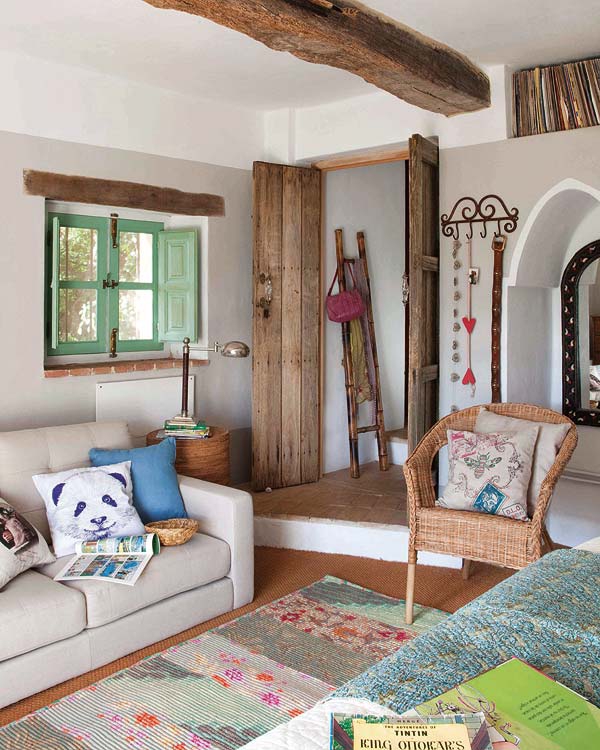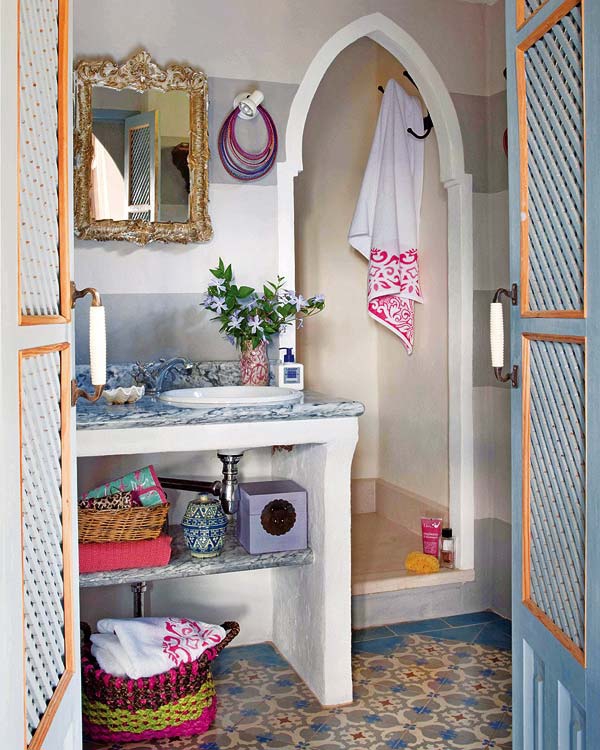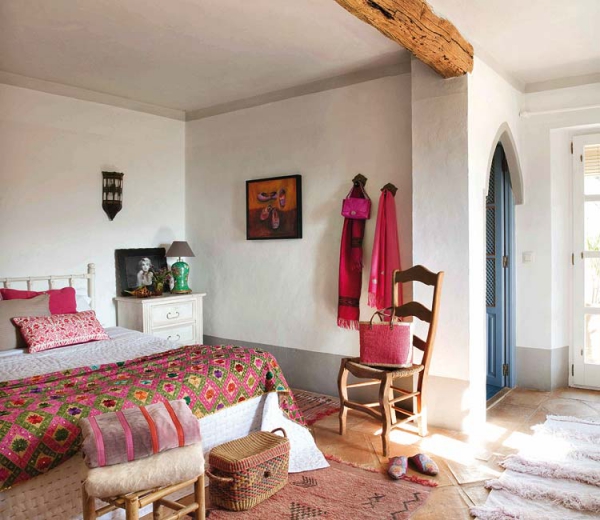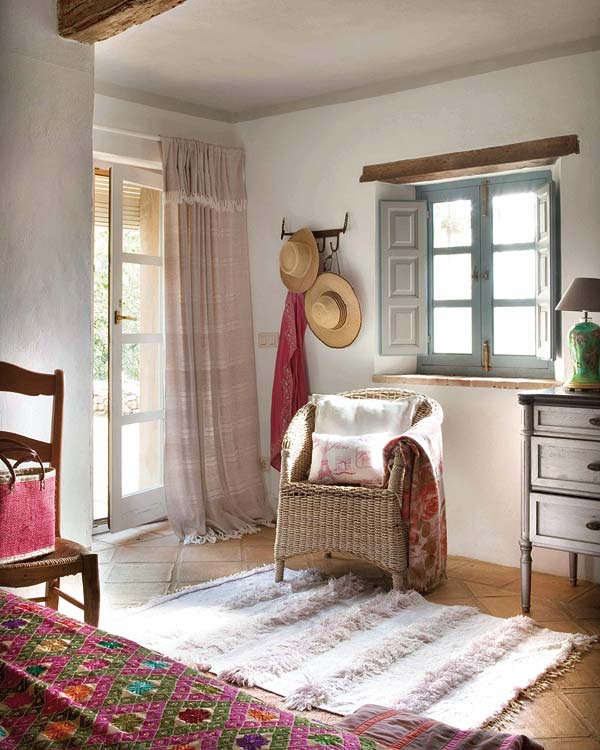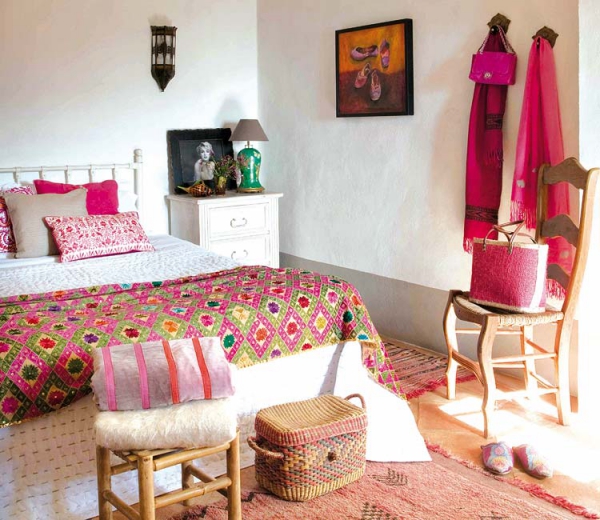 Found on 1Kindesign