Being a lover of the sea is a beautiful thing. Why not make it a more permanent lifestyle by incorporating the sea into your home? This coastal home designed by Anne Michaelsen is located in the United States off the coast of California. It features three floors of traditional nautical décor.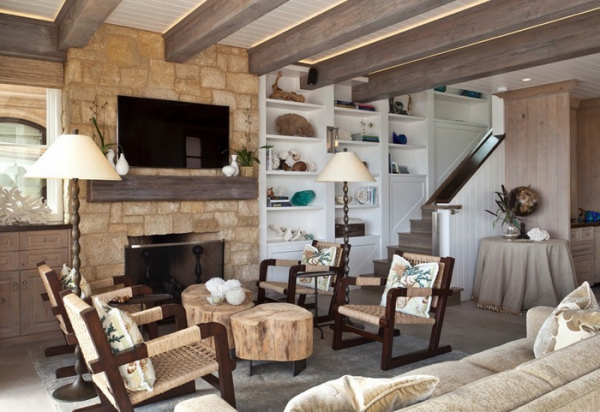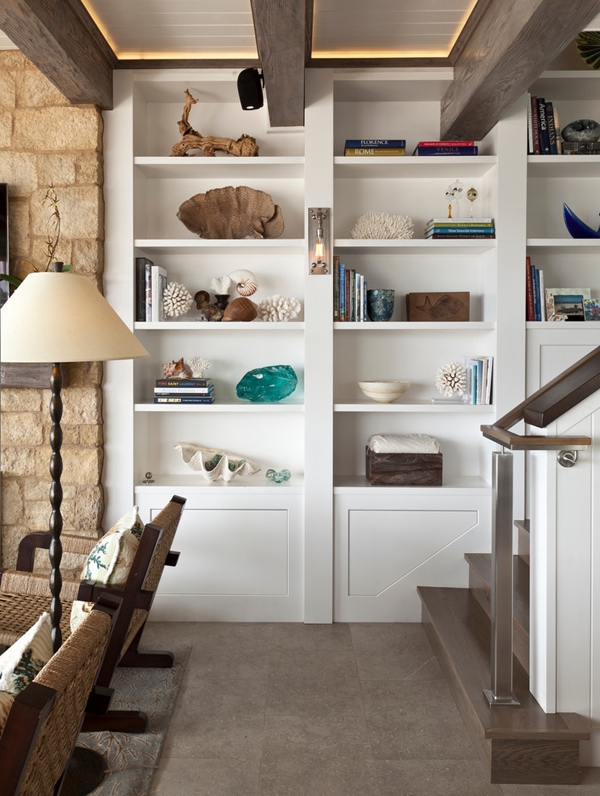 On one floor, we are introduced to the living room area that features neutral colors reminiscent of beach sands. A lot of texture is encouraged from all directions, starting with the stone fireplace. The bookshelves and accent pillows give us a taste of the ocean with a cool blue that can make you feel the island breeze just by looking at them! The kitchen goes a little lighter with green and brown accents. As we wander a little bit more, we discover that this coastal home features a bedroom that has beds for four people that could sleep comfortably. We've never seen a home that could consolidate two sets of bunk beds in a space-saving, yet stylish way! Making our way outside, we can witness a beautiful background of boats and water beyond the deck. On the actual deck is furniture that stays true to the maritime theme with basket-woven chairs and different shades of browns reminiscent of the nature you may see around the harbor.
This coastal home is simply perfect in its own way. What a dream to live by one of the most powerful elements known to man!