A haven of identity and aspiration amid the bohemian character of Notting Hill, this private London residence weaves together a tapestry of intricate ideas with sound simplicity. Local architects Staffan Tollgard Design Group refurbish a dark Victorian terraced house to populate it with abundant chic, functionality and natural light. Inspired by the experience and aesthetics of boutique hotels – that the clients nurtured a deep love for – the designers carve out spaces for scaled-up living and expression.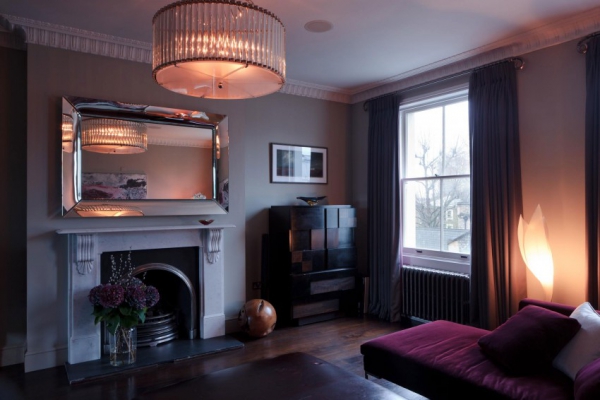 The client's vision for the London Residence was adapted into a three-dimensional composition of work, play and living. Exploring a palette of generous whites, without straying into the sterile, the interiors are crafted as "seamless, contemporary spaces for an elegant lifestyle". The spatial organization is in keeping with the brief – social spaces on the ground floor with increasing privacy along the vertical.
The ground floor is thus articulated as an open, fluid entertainment and living core that spills out into the garden; the home office/ study and private lounge are on the first floor. The bedrooms and private bathrooms are tucked away on the top floor, creating a personal sanctuary amid the multifunctional demands of this London residence.
The interiors are rich and diverse in color, material and texture, carefully synchronized into stunning spatial compositions. Original Victorian features comfortably find their place with the new, creating a spectacular decor that impresses across time and space. Fabric and plush upholstery softens the bold and crisp profiles that inhabit these spaces, creating cozy interiors rendered in modern designs.