Architecture along the Brazilian coastline shows a new hot trend promoting the concept of a close-to-nature urban beach house which can offer its residents all contemporary living facilities while enjoying stunning views at the spectacular tropical landscapes of the Atlantic Ocean coast. Such concept reflects the diversity of the Brazilian lifestyle and interprets the creative bond between the simple and robust traditional style of life in the tropics with the innovative state-of-the-art achievements of the 21st century. This appealing trend of combining 'urban' with 'tropical' shows in one of the latest projects of Ibmr – the 772 sqm / 8310 sqft LLP house in São Paulo (Brazil).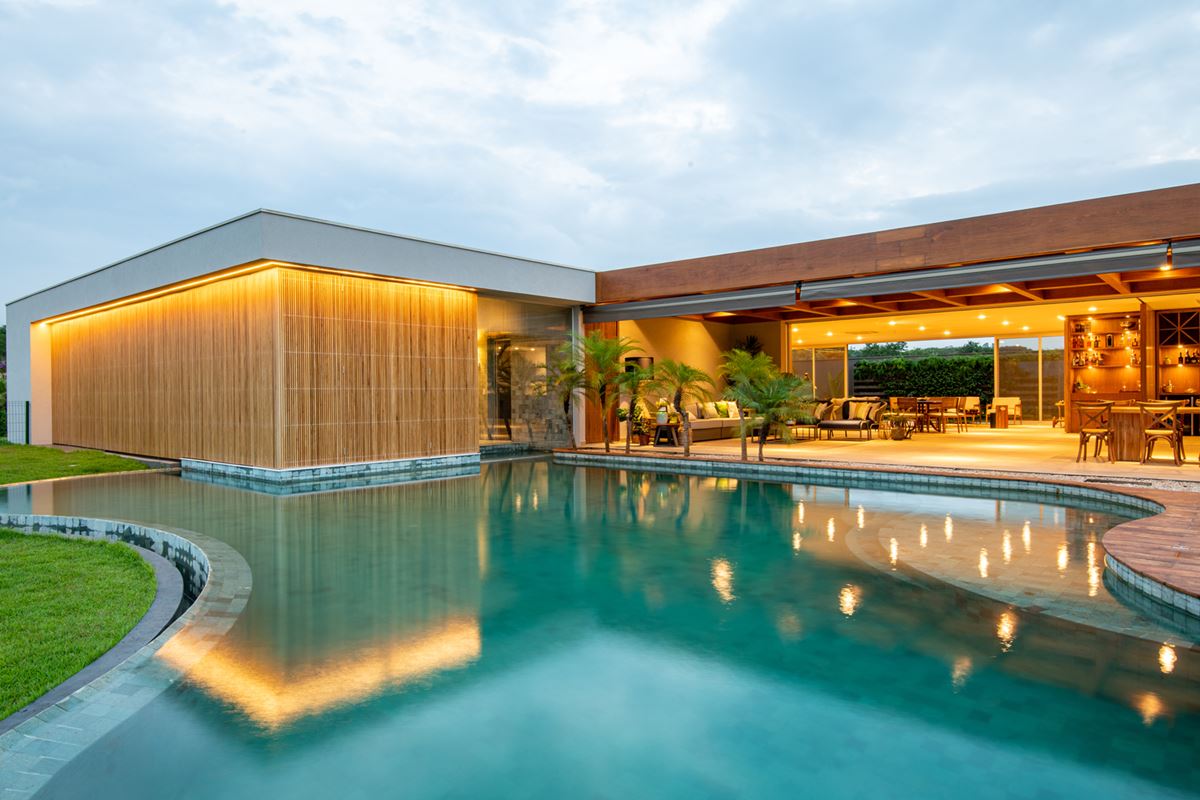 The urban concept is clearly featured through the straight lines of the modern architecture of the building, as well as in the contemporary interior design as referred to the open layout and modern furniture, encouraging communication and interaction and providing ultimate comfort. These are further complemented by cozy leisure and relaxation areas, such as an infinity swimming pool with beautiful curved lines, as well as a sauna/spa area connected with the couple's suite and the pool through a submerged passage.
The architectural design also includes large openings in the main structure that let plenty of natural light to stream in, ensuring top environmental and thermal comfort without compromising on privacy. It's all about providing top practicality and maximum convenience of modern urban life.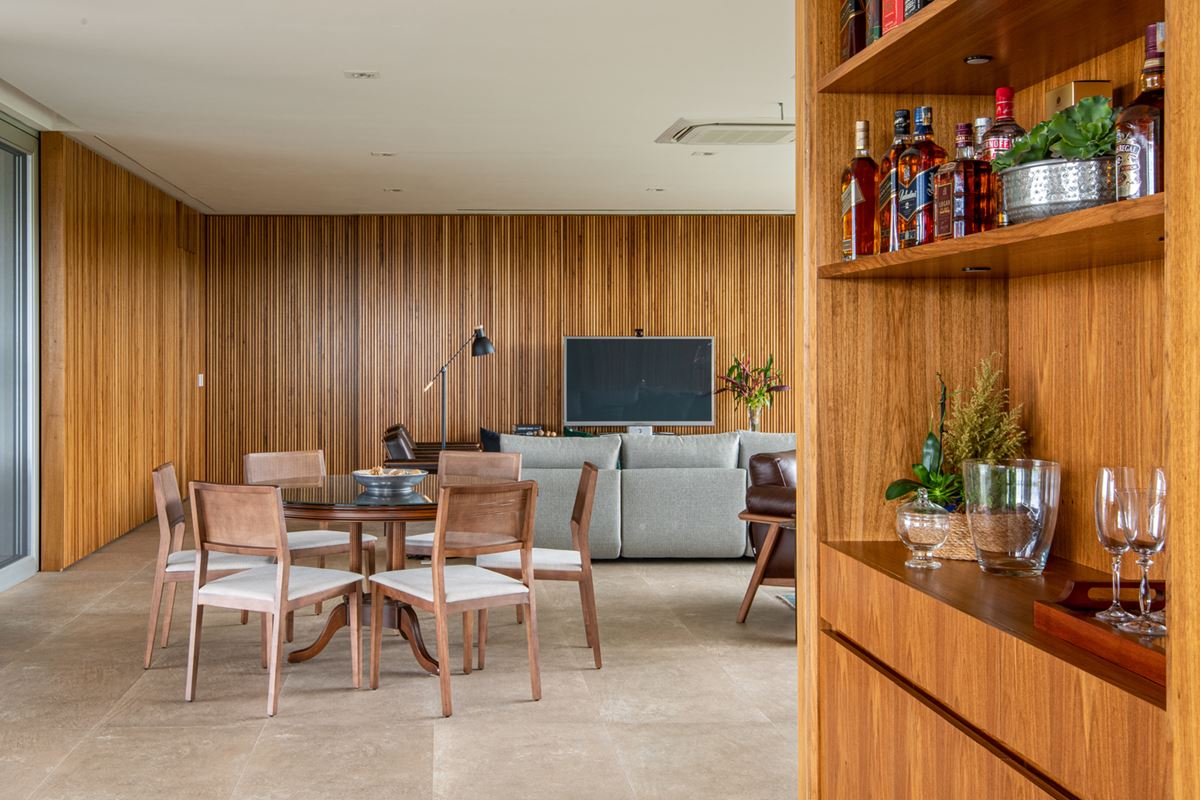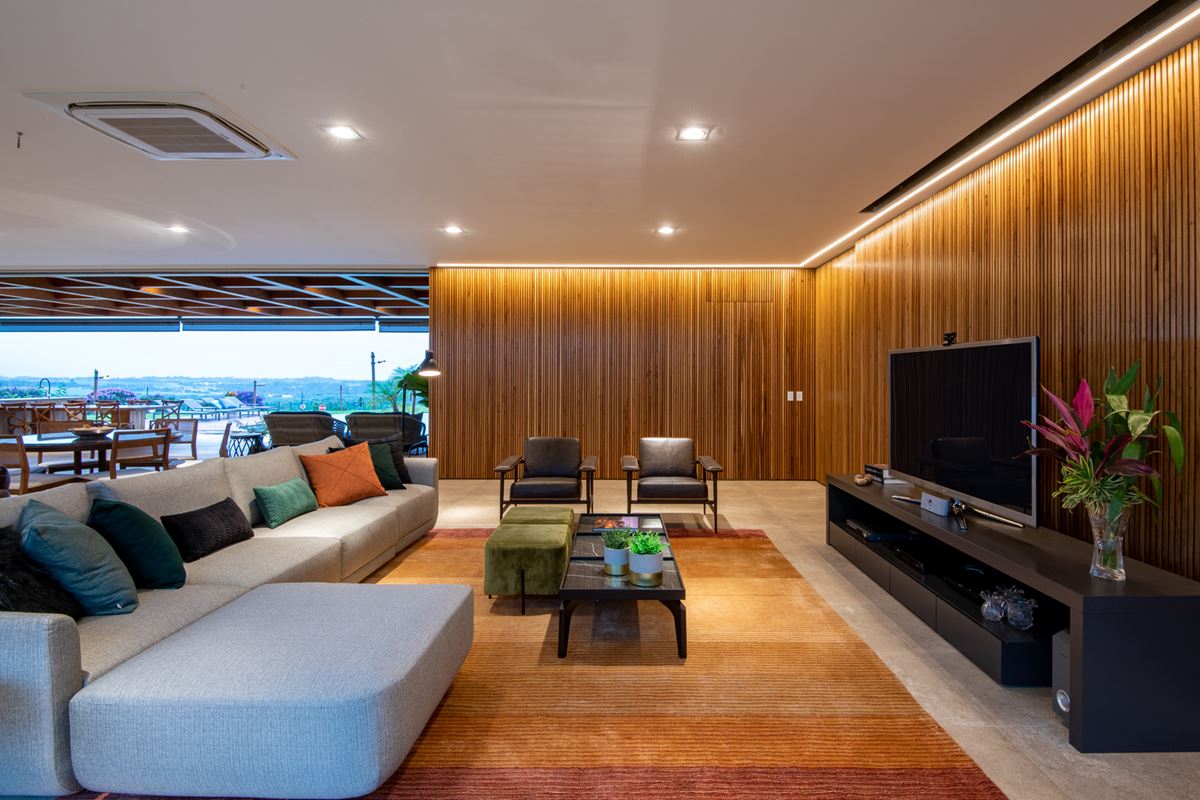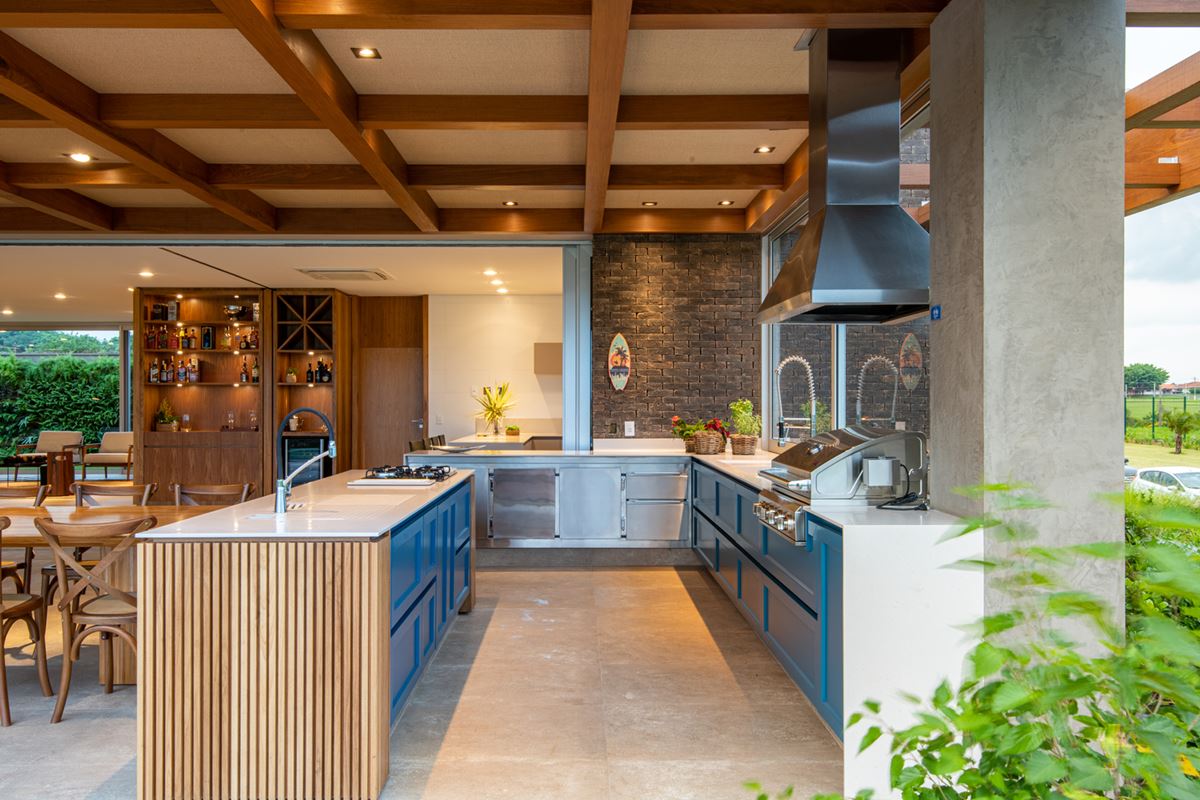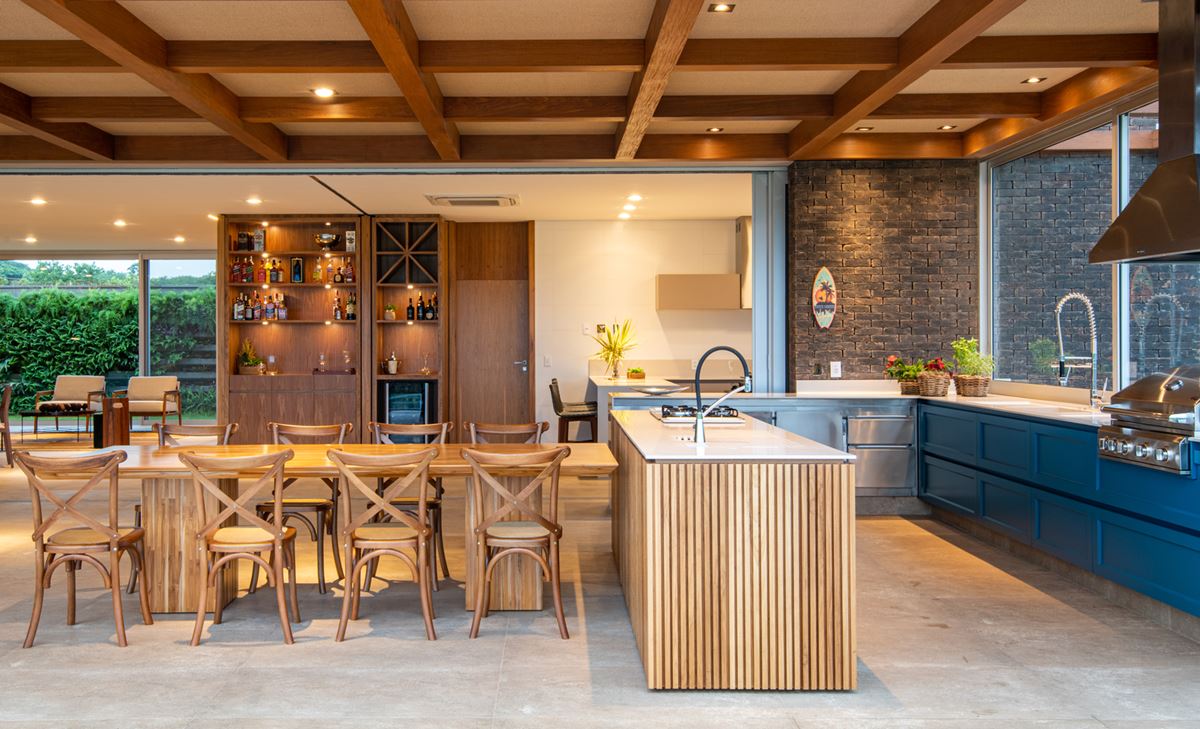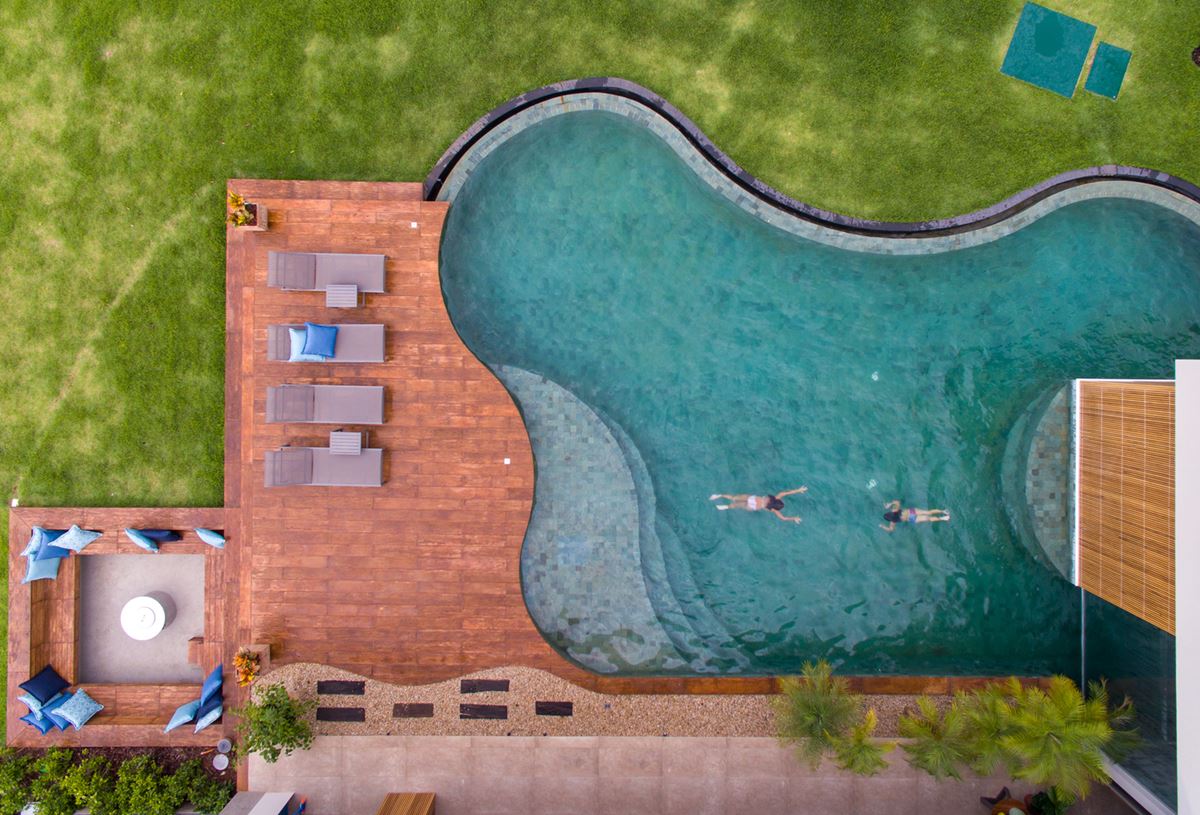 The tropical concept, on the other hand, is highlighted in both, architecture, as well as in the use of local natural materials, such as cut stone, Freijó, Hijau and Cumaru wood and cattail straw. These add comfort, warmth and cozy feel and create stronger bonds with nature. Taking advantage of the high topography of the terrain, the architects have also offered a broad layout of the building where indoor space extends seamlessly into the open outdoors allowing the residents to enjoy spectacular sunset views from different spots of the house and at different times of the day.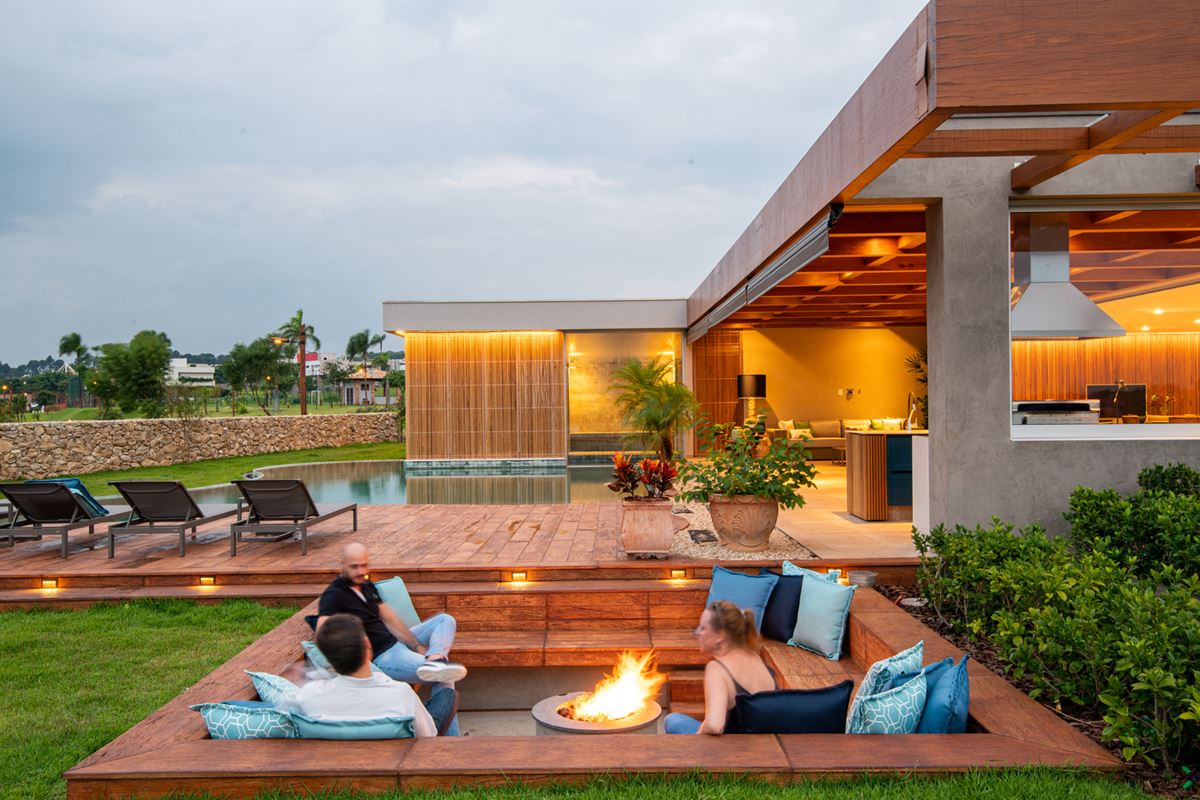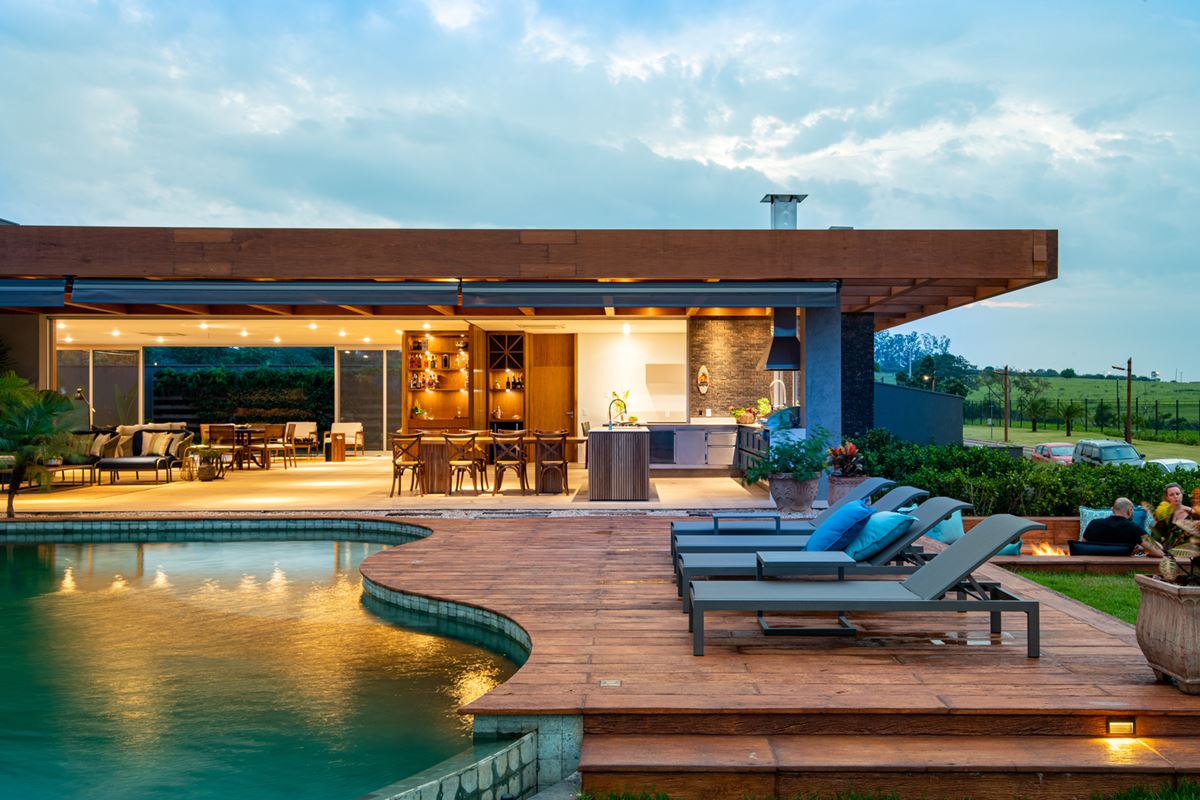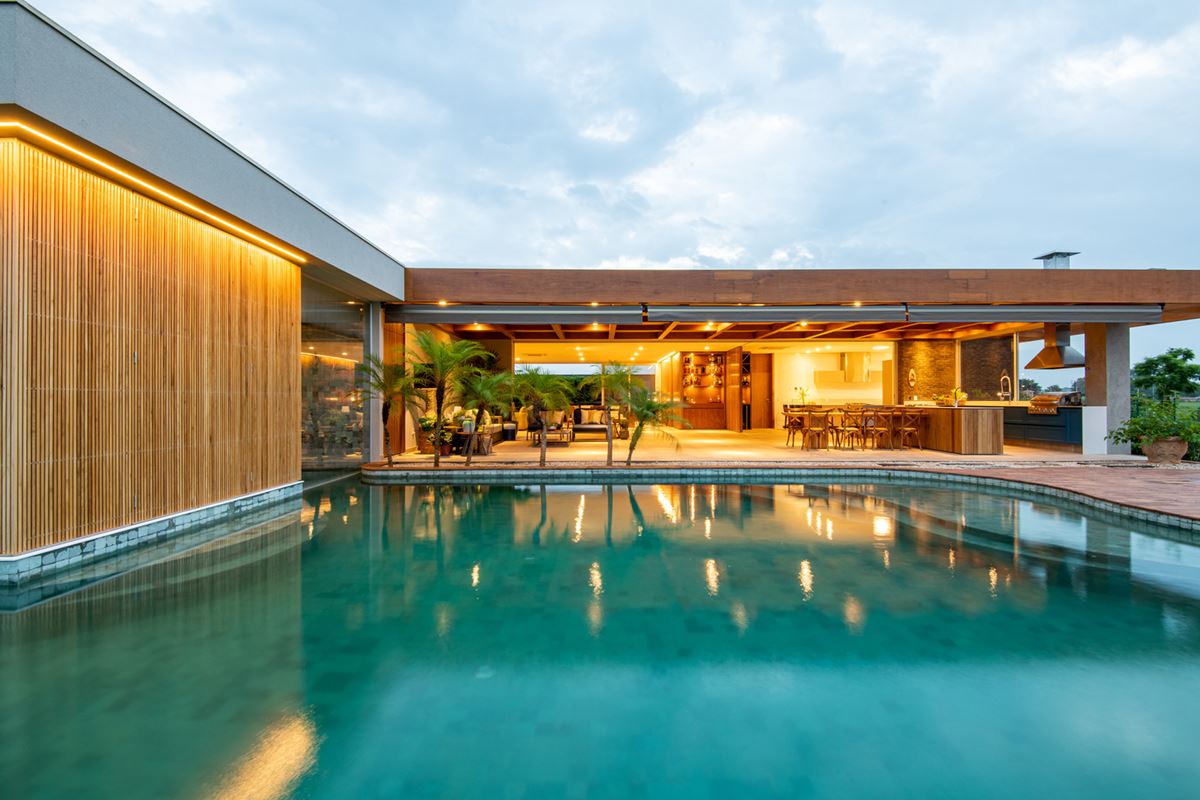 Photography: Favaro Jr.