This charming beach cottage located in Santa Barbara on Butterfly Beach, is currently listed for $7,498,000.
The exterior of this wonderful home has a huge amount of curb appeal. The lush greenery, stone driveway, gorgeous gate, red umbrellas, and pale blue exterior, all contribute to a picturesque scene.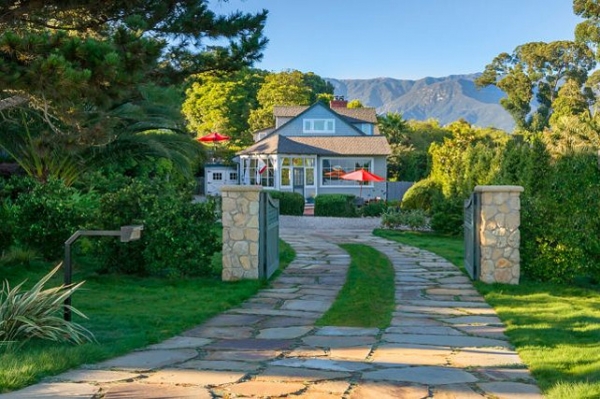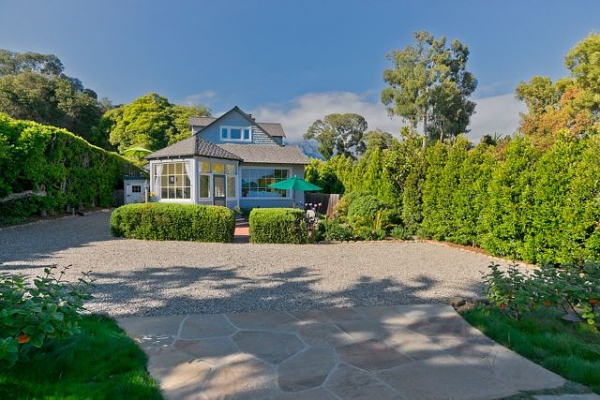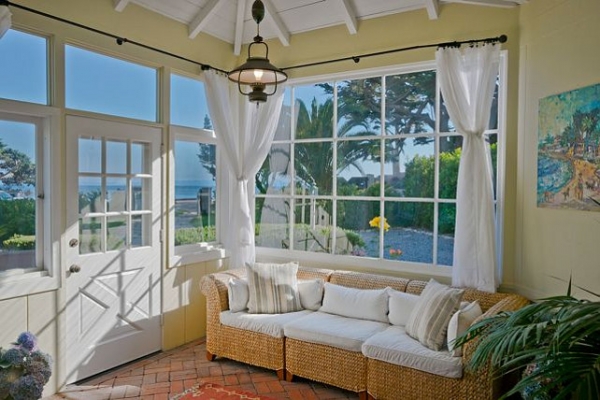 The interior of this beach cottage is just as charming. Our first stop, as we enter the home, is the lovely sunroom. This room has large windows with gorgeous views and sheer white curtains. The brick flooring is absolutely stunning, blending the line between the indoors and the outdoors. The wicker furniture has plush white cushions, and a fabulous artwork adorns the wall.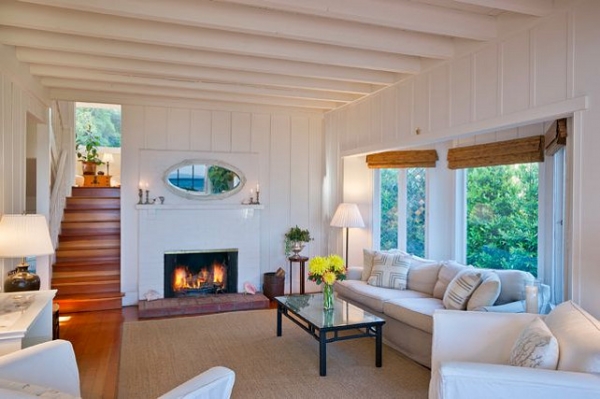 Entering the family room, we are greeted with fabulous wood beams and fantastically trimmed walls. A large bay window frames the plush white sofa, and a wonderful fireplace, adjacent to the stairs, creates a cozy feeling. The hardwoods are absolutely gorgeous, and the simplicity in the space maintains the serenity found in the nature surrounding the home.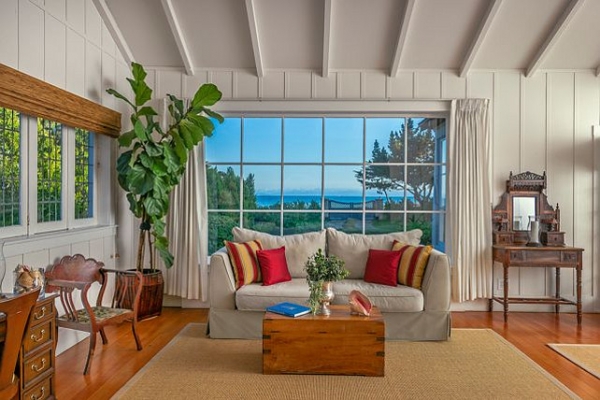 The living room is warmed with wooden furniture. The large window and the antique accents create a phenomenal space.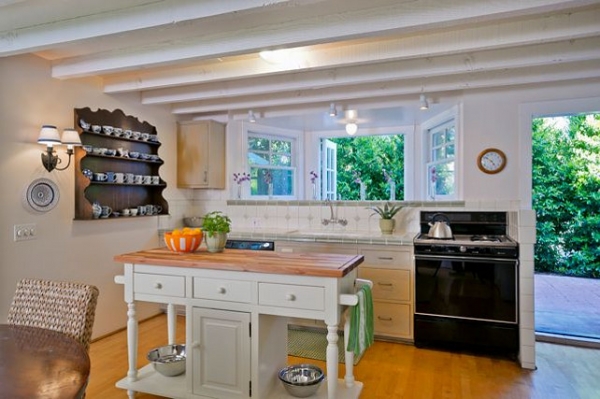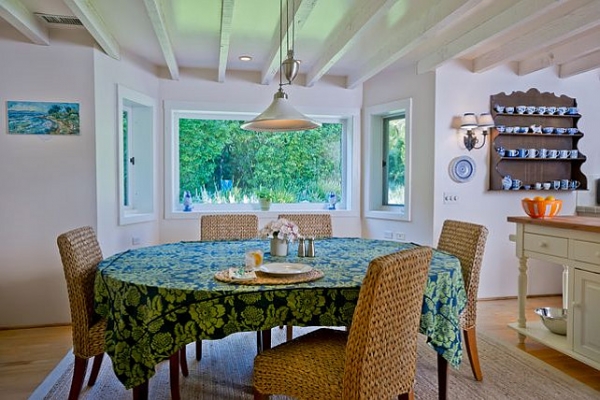 The kitchen in this beautiful beach cottage continues the cottage look wonderfully. The stunning island, the tile backsplash, the bay windows, and the lovely wicker chairs, look absolutely fantastic in the space.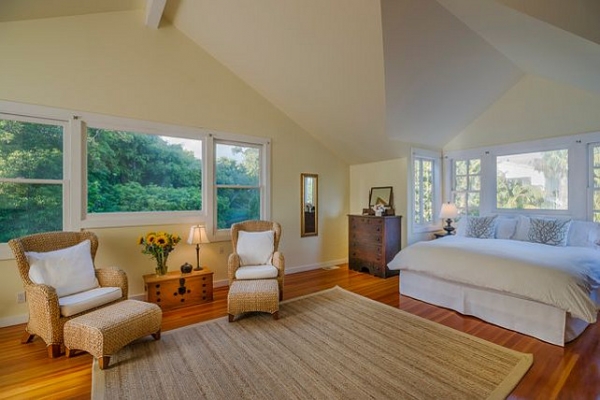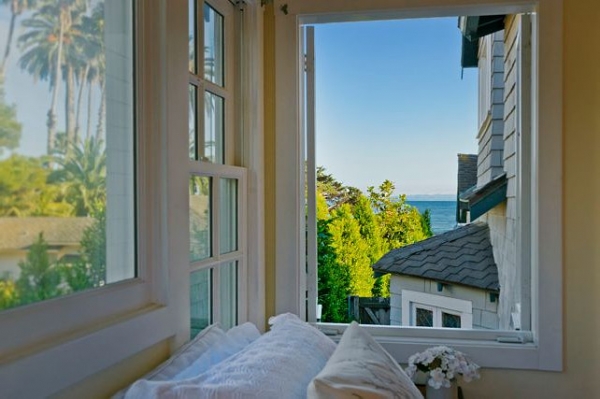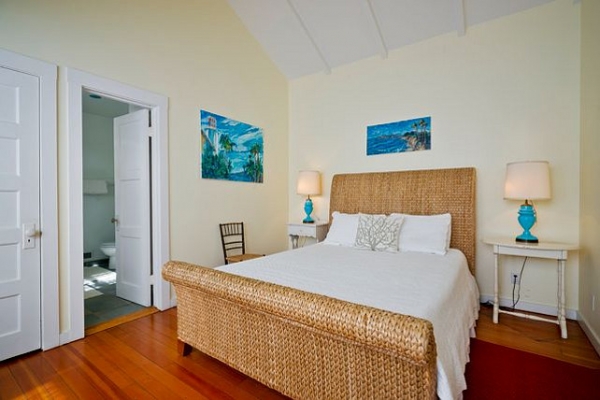 The master bedroom is spacious and open. We love the angular shapes of the ceiling. A plush white bed is framed by multiple windows. A seating area, framed by another set of large windows, contains wicker chairs with white cushions, a wooden table, and a vase full of sunflowers: simply beautiful.
This stunning beach cottage is definitely a little piece of heaven.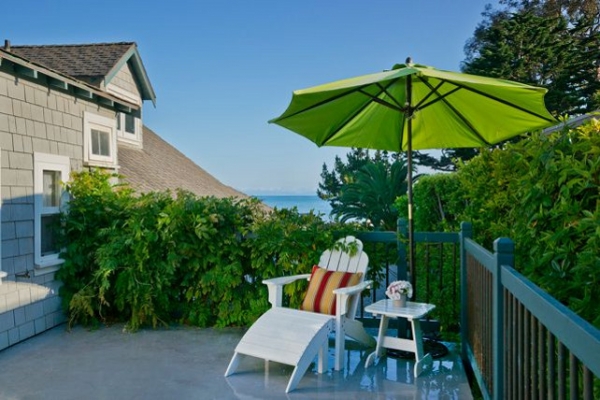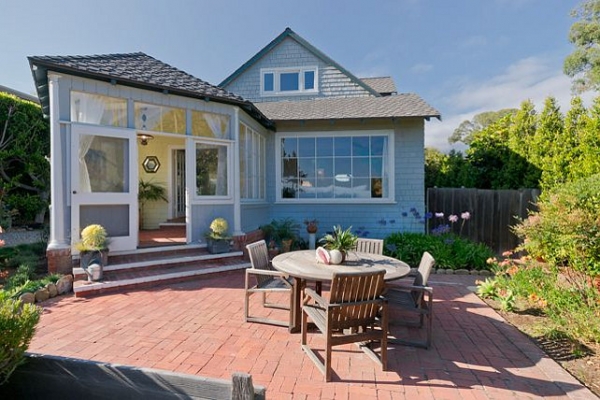 Images found here