When your books start piling up, you know it's time to get a bookcase to contain them. It's a great way to visually see all of the rich knowledge and fun stories you've read as time has went by. It's also a great way to keep inventory of what you already have so that you won't wind up with multiple copies! Although a bookcase is ideal, it may be time to fully integrate your love for books into your home decor. Földes & Co. Architects bring us this innovative library wall that will trump all the bookcases you've ever had!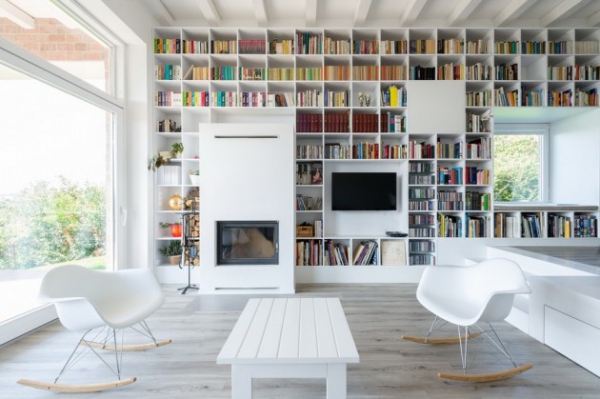 This library wall is snugly fit within the home of a couple who chose Foldes & Co. to design their amazing home in Pilisborosjeno, Hungary. Because of its unique design, it has the ability to blend in with the sharp contemporary features of every room it reaches, thanks to the overall elongated design of the home itself. To make it even more interesting, the Foldes team incorporated various "windows" built within the wall that function as actual windows and mini-entertainment centers. With a minimalistic theme throughout, the colors that naturally stand out amidst the vast collection of books is quite complimentary and greatly welcomed.
A library wall is surely every bookworm's dream!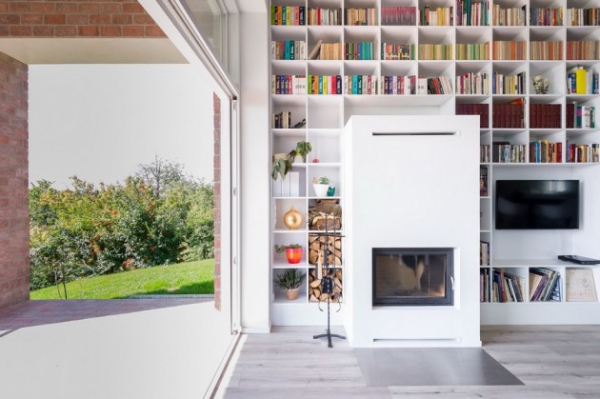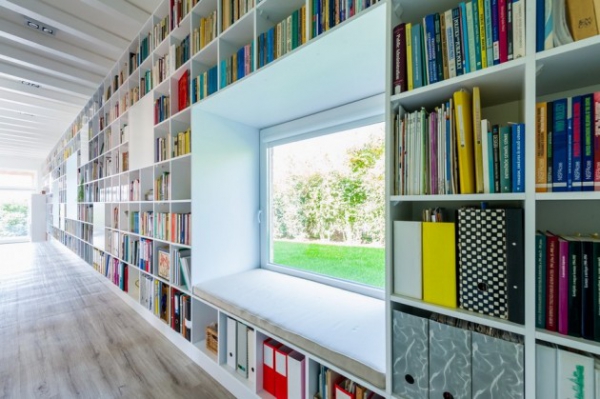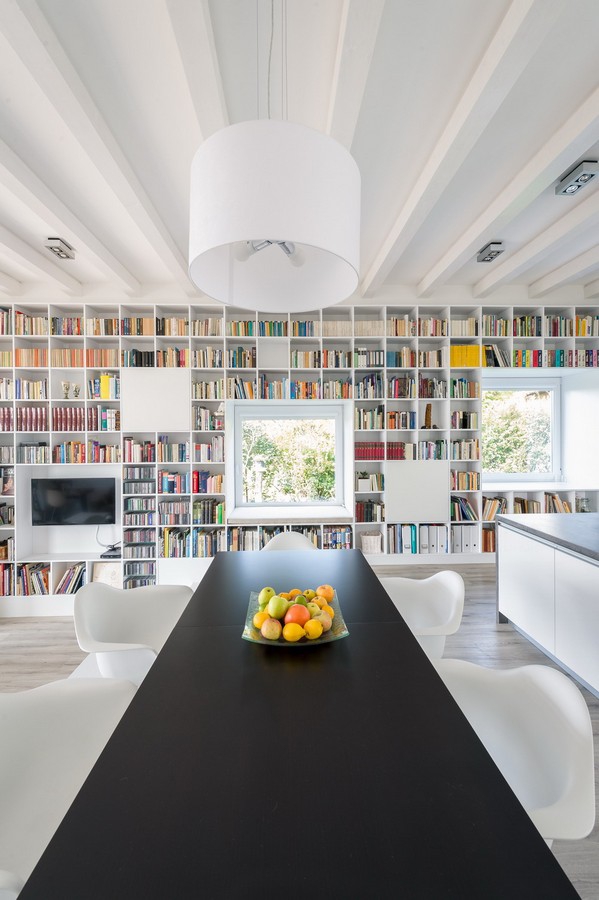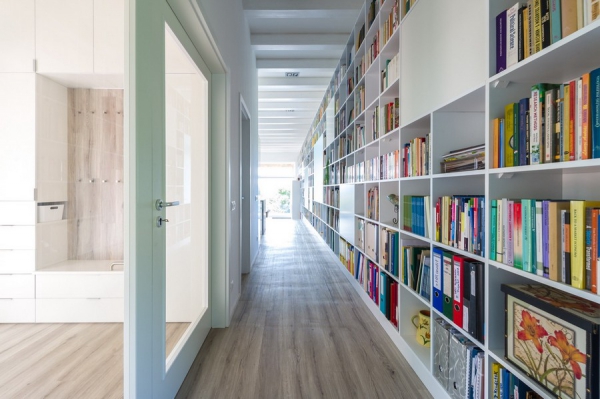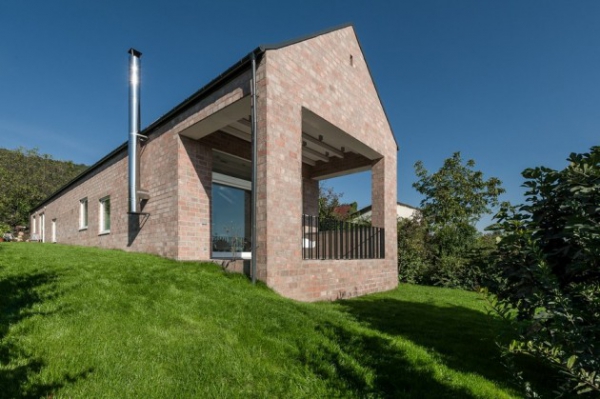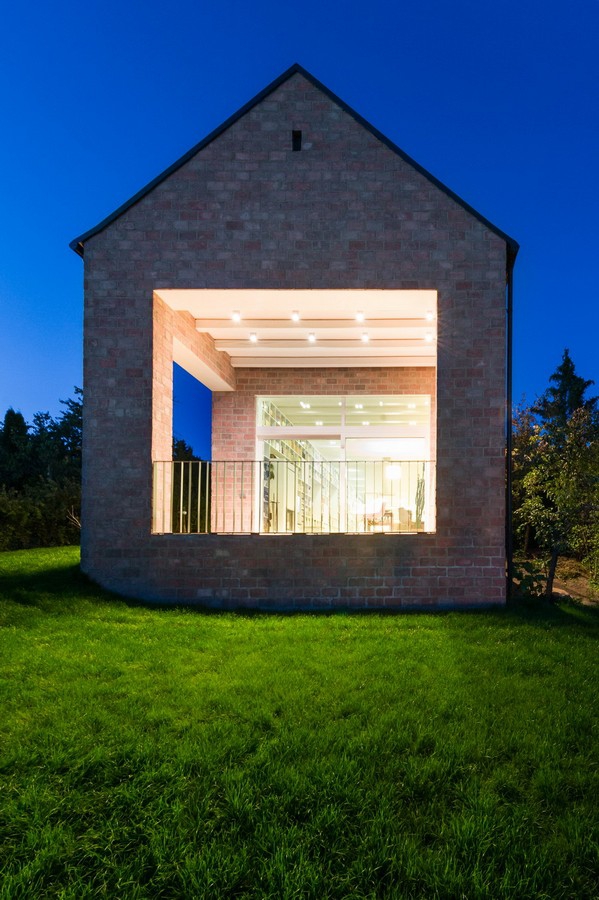 Photography by Levente Sirokai