Etched in playful contemporary charm, the front façade of the Pepiquari House stands as a testament to the sheer innovation and creative zest that has gone into its making. Corten steel finds varied expressions here, creating a largely opaque interface between the street and the house. Revealing little of the intriguing interiors that lie beyond it, designers Brasil Arquitetura contrast it with a tidy concrete wall to arrive at a balanced industrial aesthetic.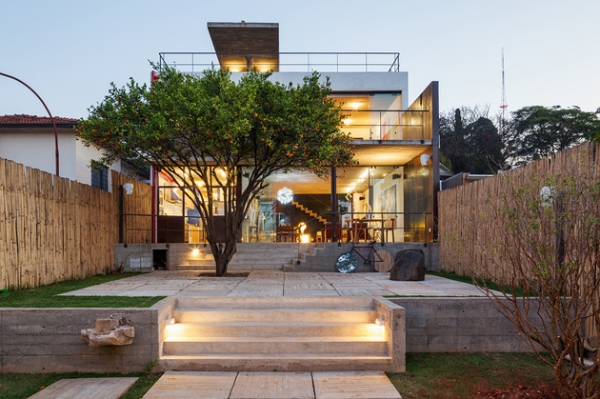 The interiors however are a whole different ballgame! Also rendered in a modernist vibe, these are far more open and generous in their layout, transparency and interplay. The concrete wall at the front of the site extends across the floor plan to segregate it into two distinct zones – an open planned social living area, and a series of functional spaces. Punctuated by doorways to the individual utility areas, the wall opens up to create visual and functional interconnectivity with the kitchen. Private bedrooms and living spaces are located on the upper level.
The homeowners' love for art translates into a careful selection of fittings and elements – unique in their designs and bursting with life and flavor. These add a distinctive twist to the scheme, creating an array of individual foci and moments within the overall plan. Further, the selection of wall art beautifully complements the intriguing interiors of this private residence, with naturally rendered surfaces and fluid circulation offering the perfect canvas.
The work space is consolidated into a separate unit located at the rear of the site, offering offices, conference facilities and a versatile open plan area.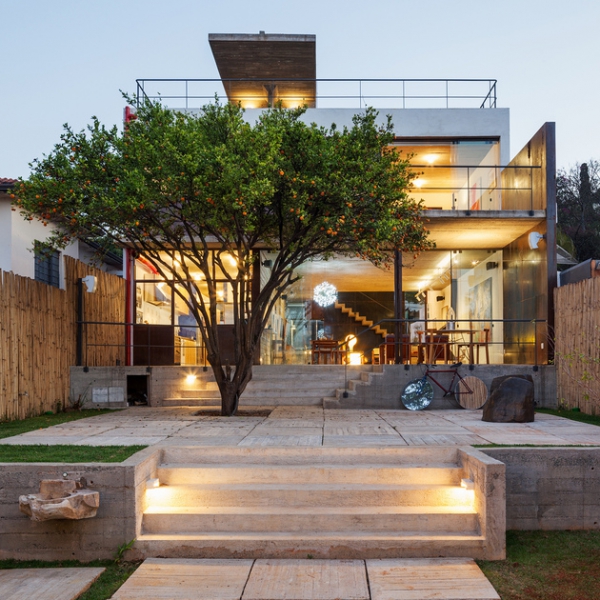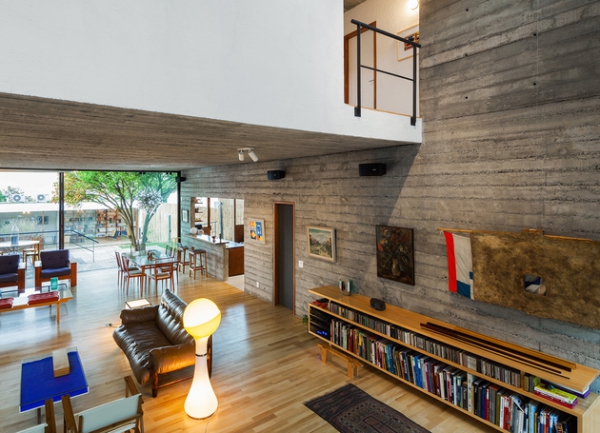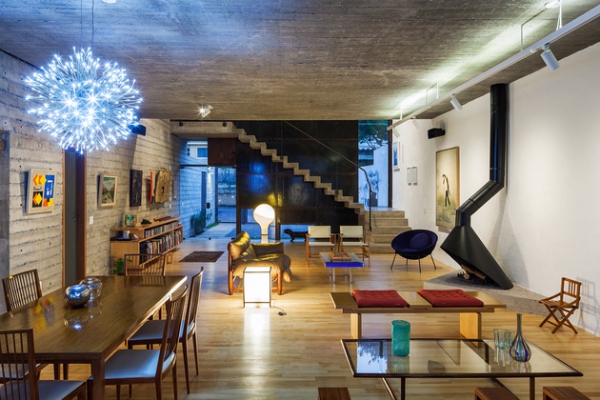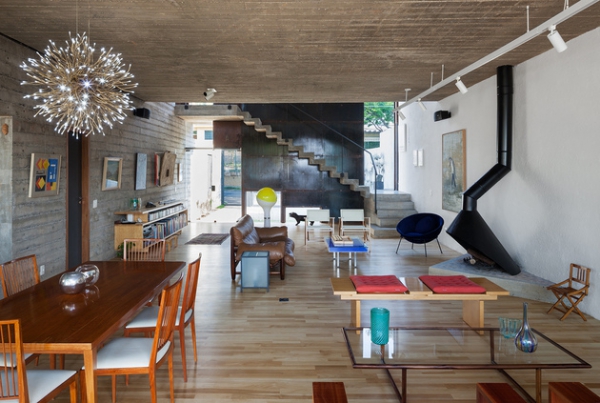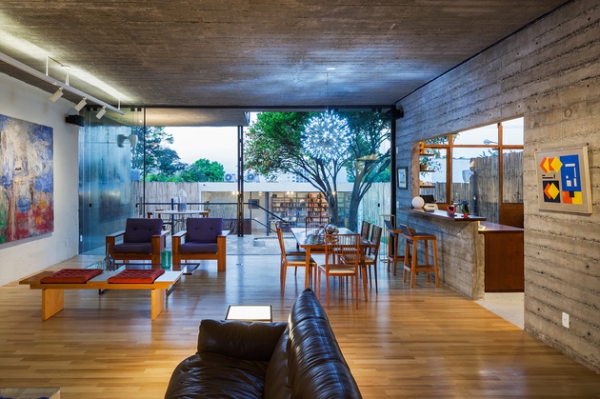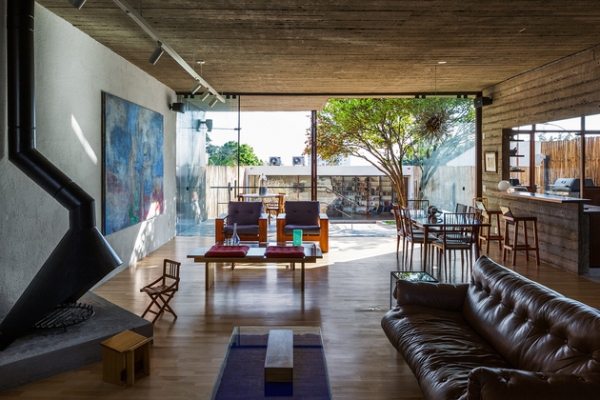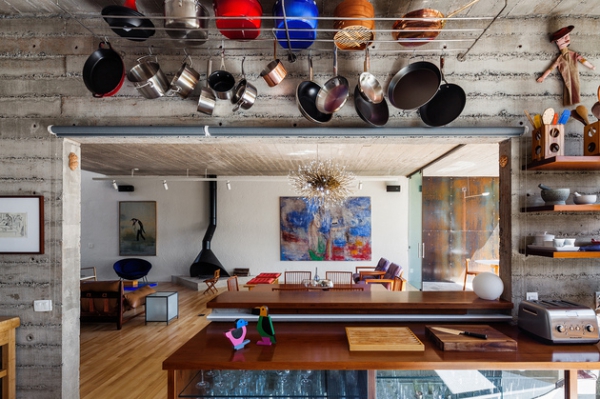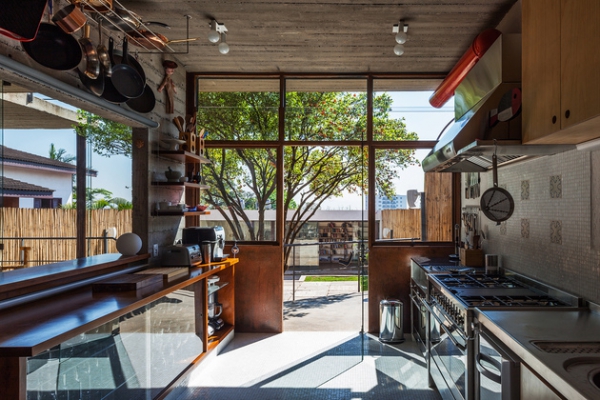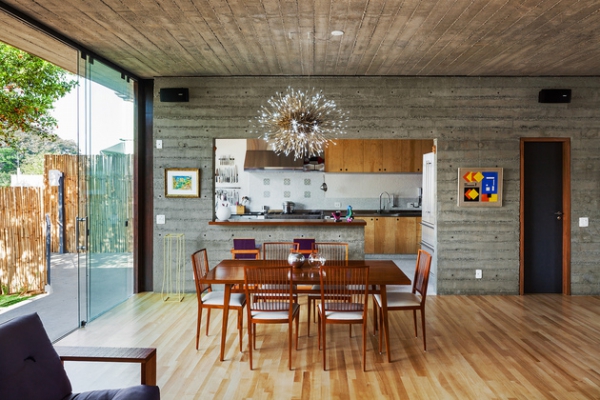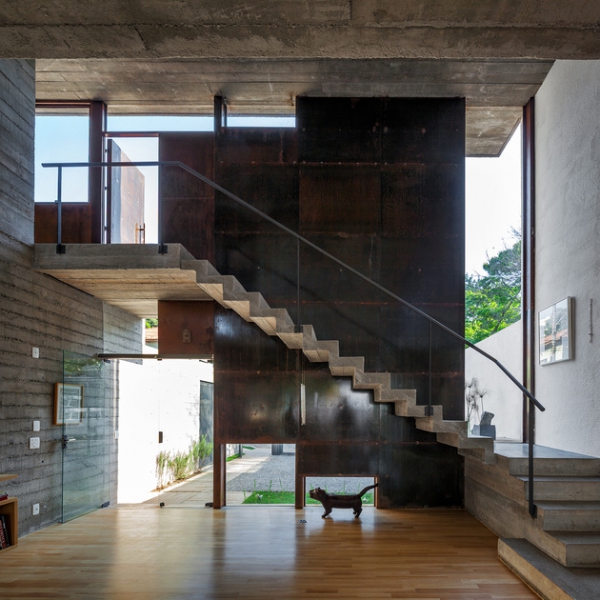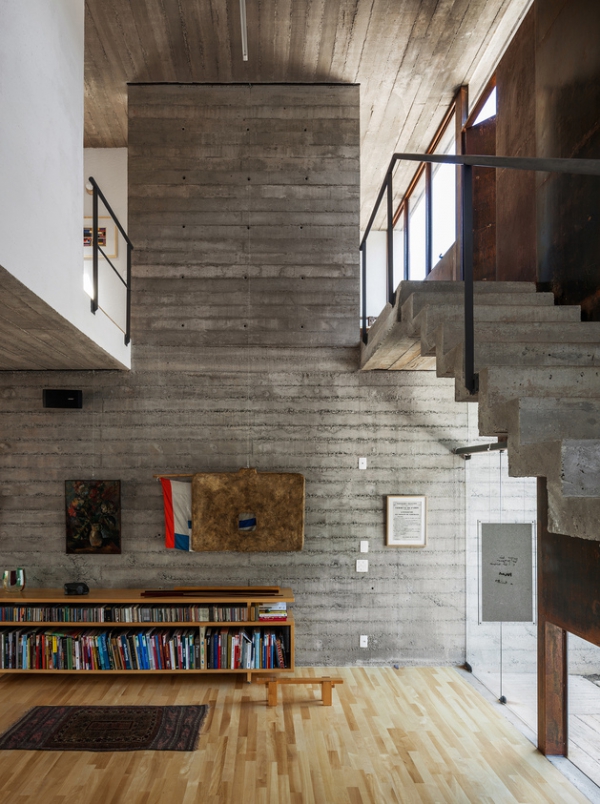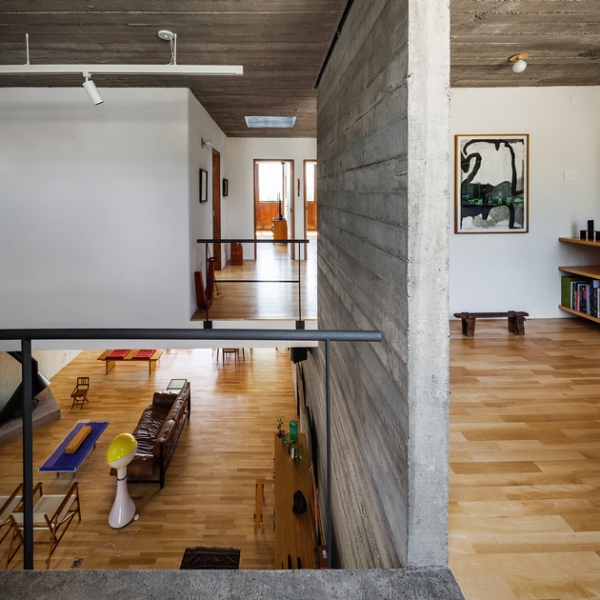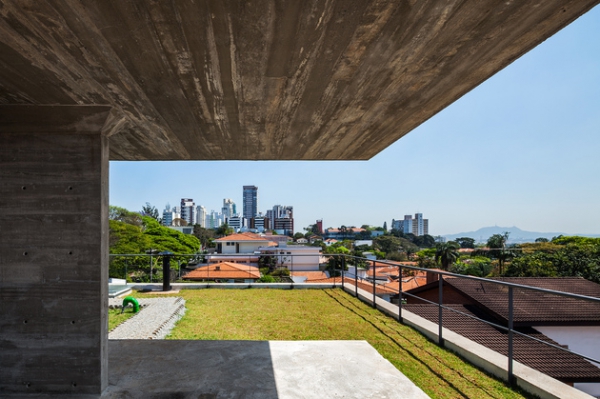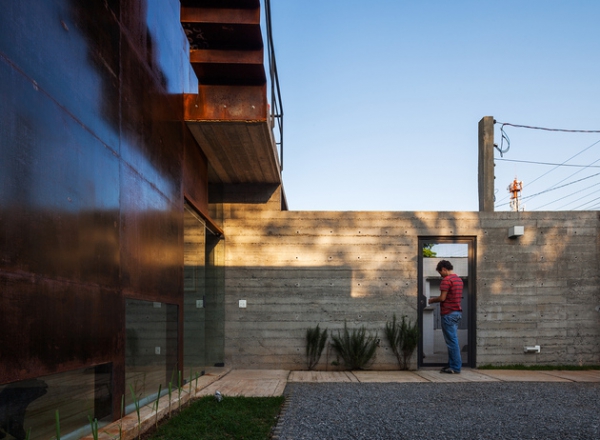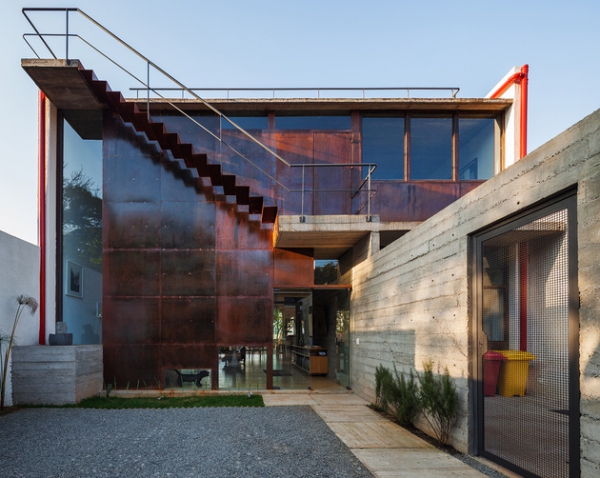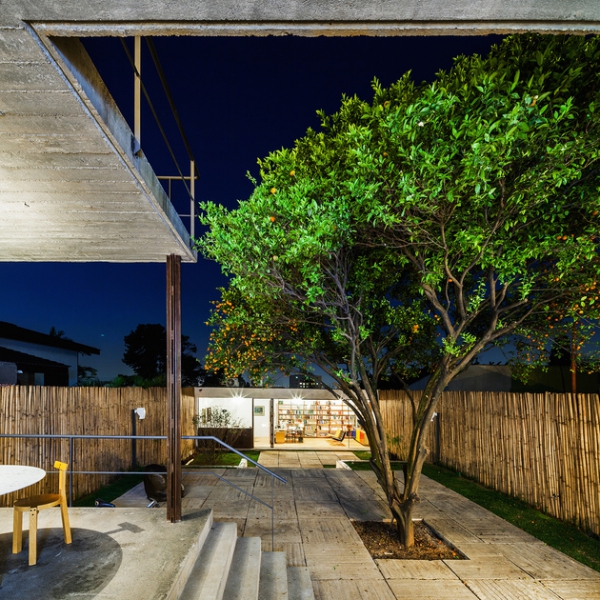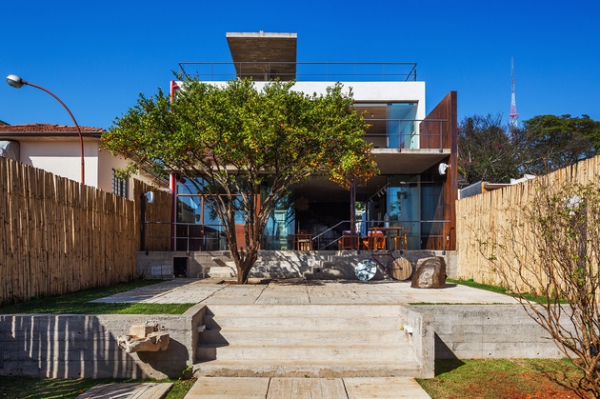 Photography by Nelson Kon