The Sustainability Treehouse designed and built by Mithun group of architects from the U.S. is one of a kind structure. It's an innovative tree house design built from wood and metal. With a total area of 3,357 square feet, the series of ladders-cum-staircases lead up to the multiple-story housing structure as high as the trees that surrounds it.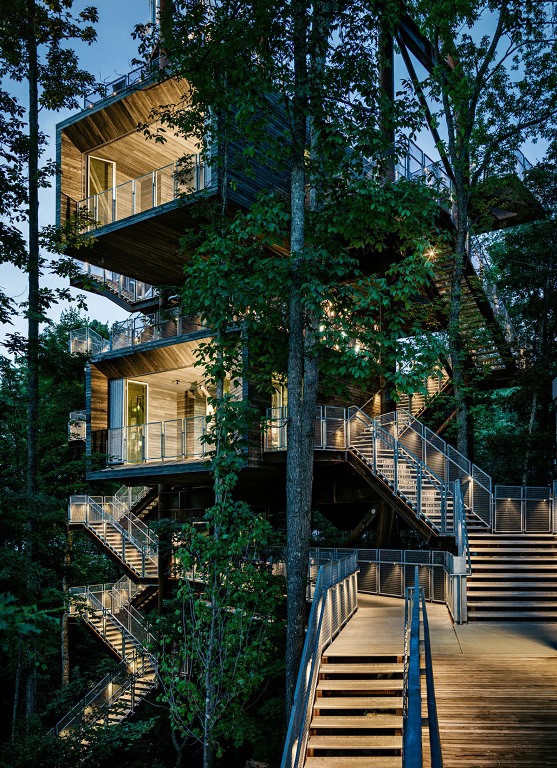 What makes its design innovative? First, it attempts to reach the level of the magnificent forest trees height. With the use of series of stairs that zigzagged up to another level, be prepared to catch your breath as the elevation increases. Built inside a 10,000 acre woodland, this innovative tree house design is unique and playful. Since it was built as a camping site in this forest reserve in the U.S., the tree house idea is fitting, environmentally-friendly and blends well with its surrounding. The edges of each level have enough space for viewing decks for people to enjoy the site of the lush forest around them. Second, the structure serves both an education and adventure for the visitors. The entire structure is supported by strong steel frame.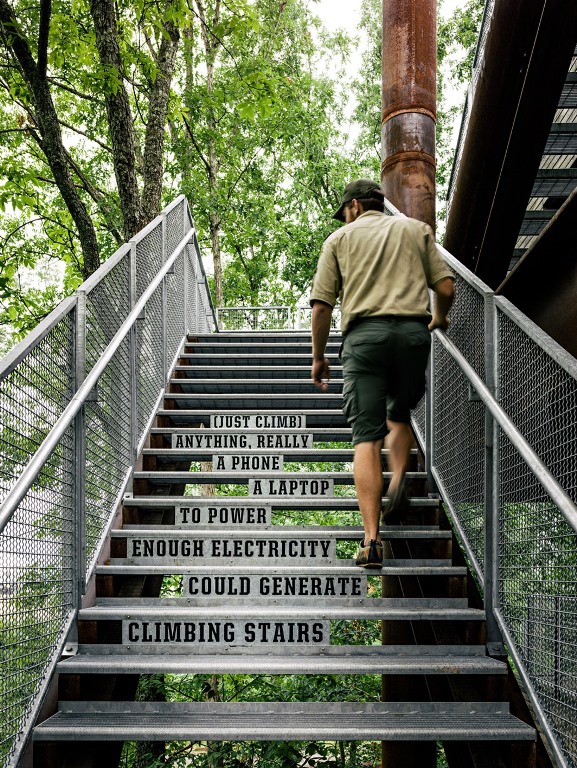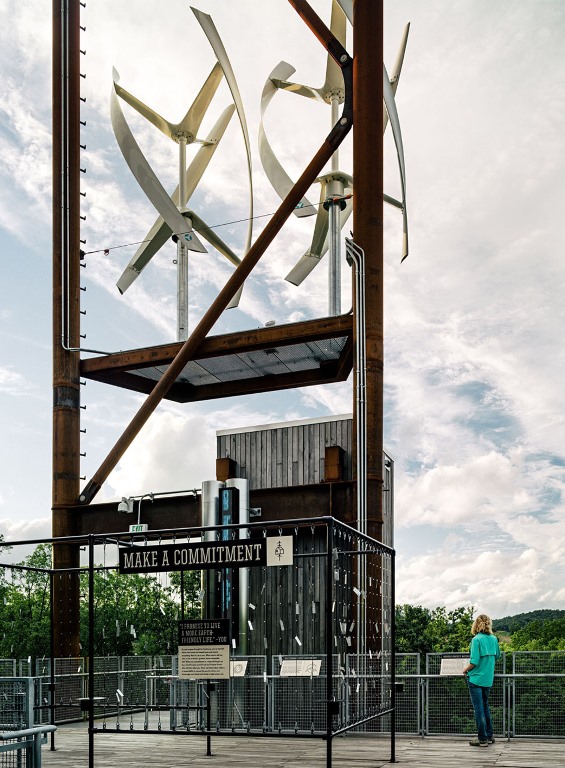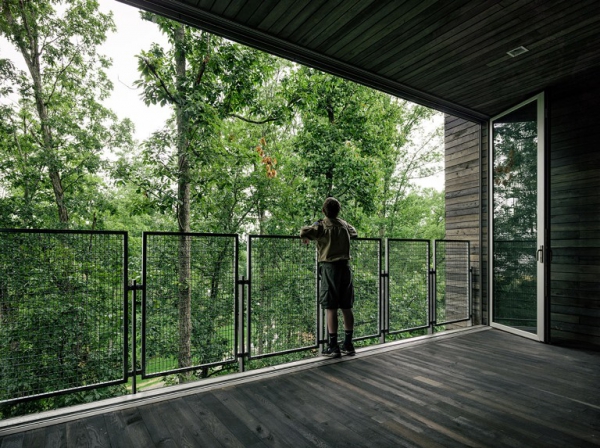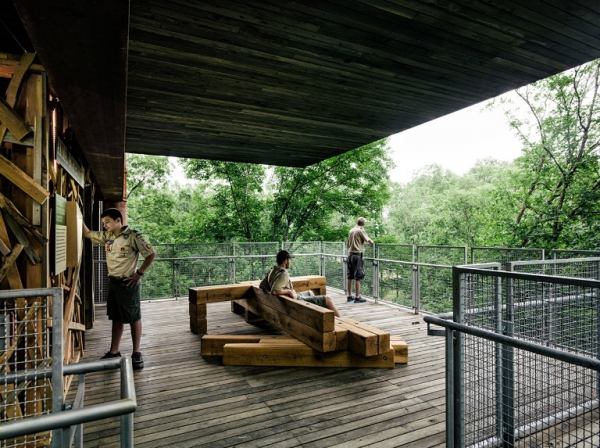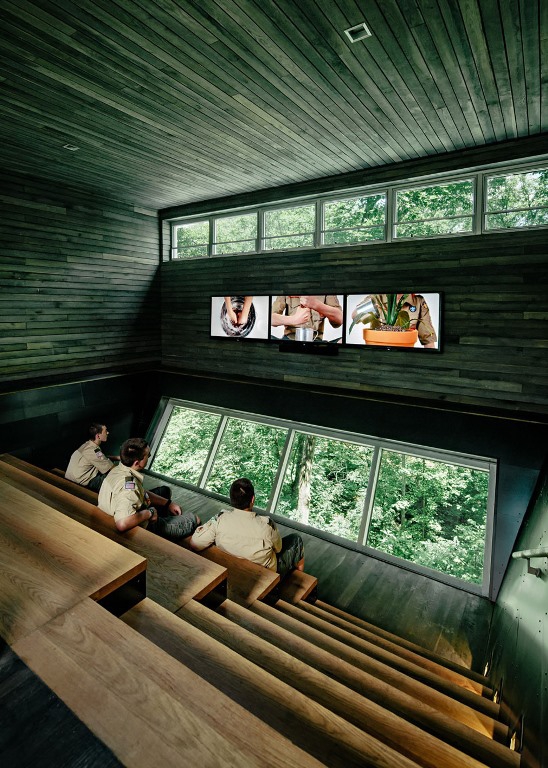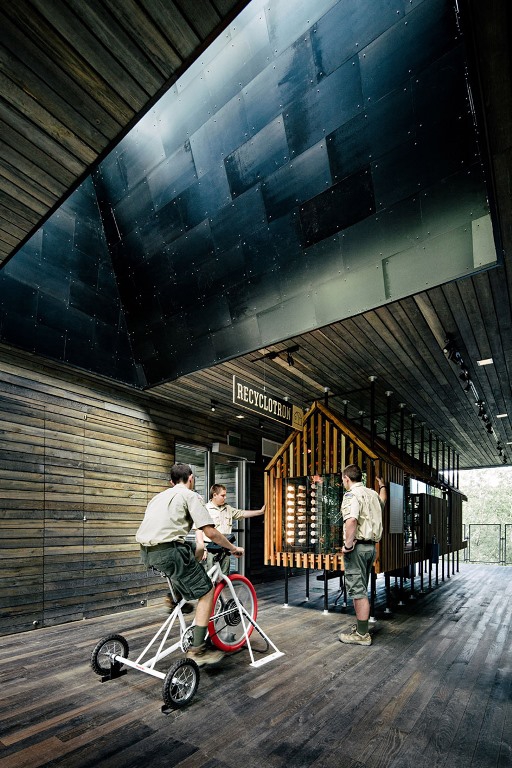 Photos by Joe Fletcher
The innovative tree house design exhibits sustainable technology, one that is needed in this age of modern conservation movements and continuous search for earth-friendly technologies.