Industrial rustic style is one of the latest trends to be found in homes across the States; and there's a good reason why. Pleasing to the eye and full of character, this particular interior décor style is suitable for almost every home and can be adapted to suit your needs. Bringing together items from the industrial and rustic styles may seem odd but the results speak for themselves.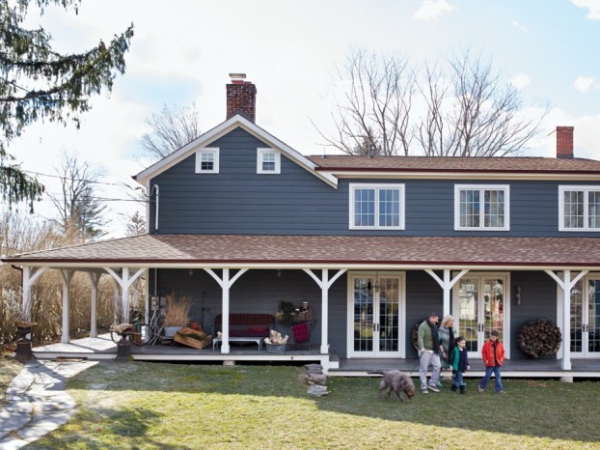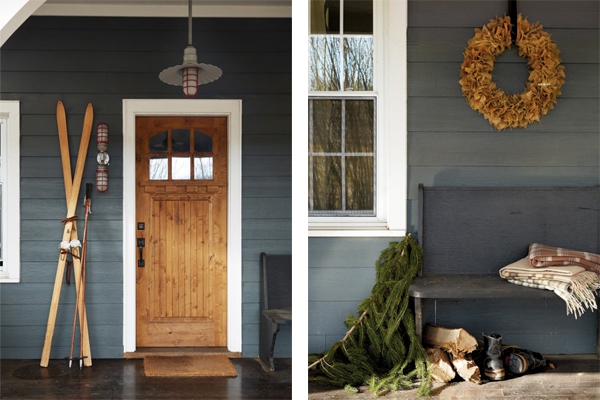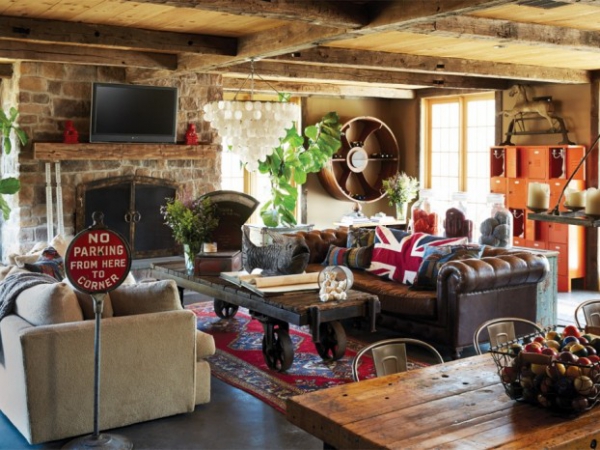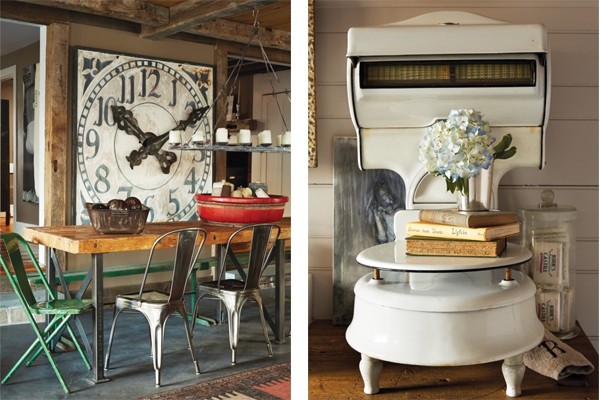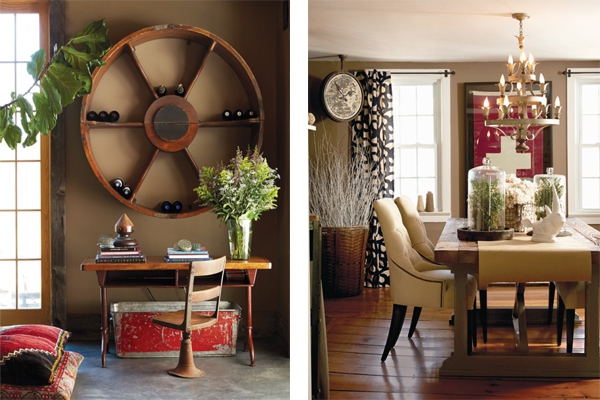 The stone fireplace and wooden beams merge well with the orange metal cabinets in this comfortable living room. An old fashioned pallet coffee table takes pride of place in the center of the room. A modern chandelier graces the ceiling and on one wall you can see an innovative way to display and store your wine collection. Industrial metal chairs sit around a rustic dining table, while a large and impressive clock is a great feature.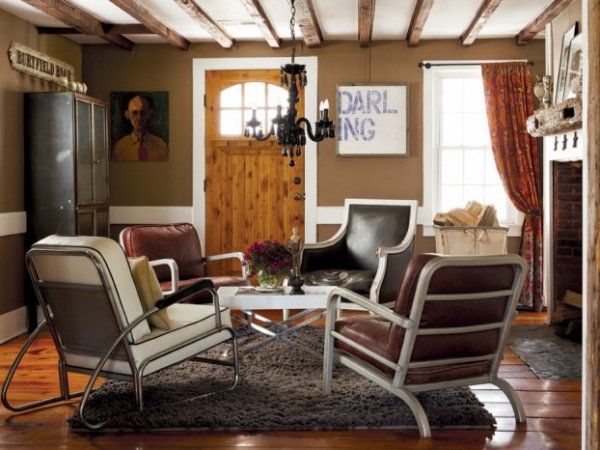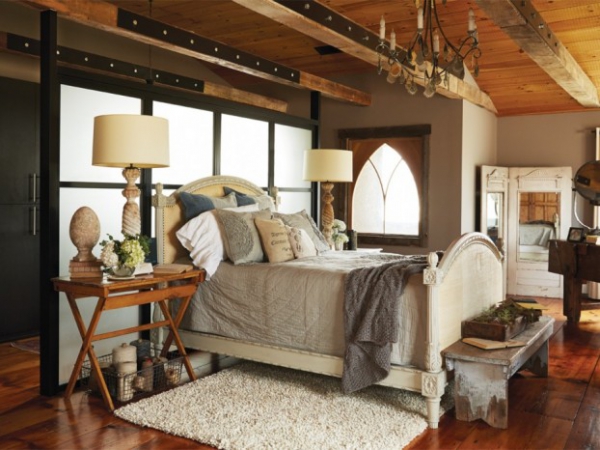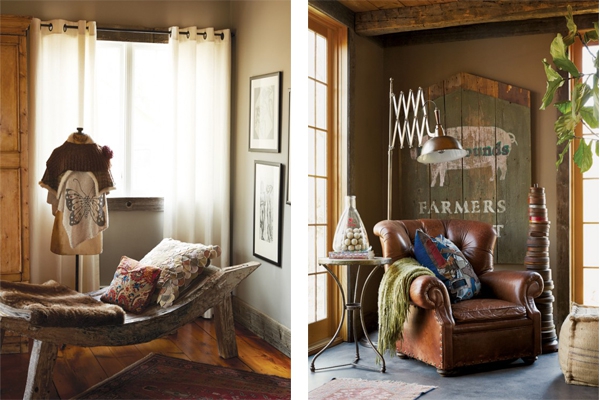 Images found here
The master bedroom still shows industrial rustic style which is light and airy despite the wooden beams and flooring; you can even see a Gothic styled reclaimed window that was originally used in a church. The mixture of elements in this room is appealing, modern yet classical, with a vibrant twist. This house is industrial rustic style at its best and merges comfort with quirkiness.
Photography by Trevor Dixon