Gah, leave it to a home in historic Greenwich Village to look this unbearably cool. This home dates all the way back to the 1840's and has since been reconstructed and renovated into the beautiful home you see now. The industrial eclectic style is a perfect balance of traditional and contemporary design, highlighting the talents of BWArchitects.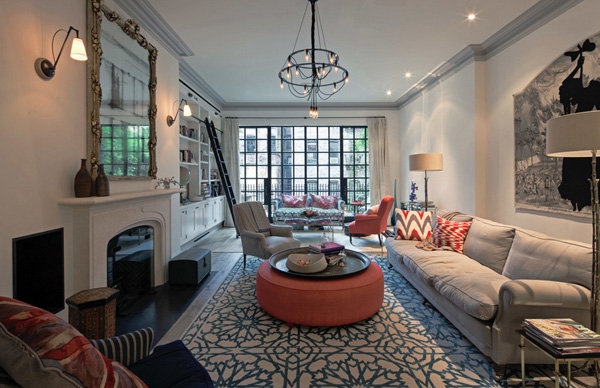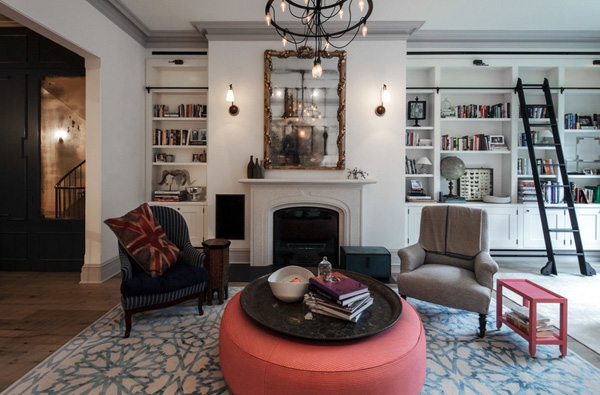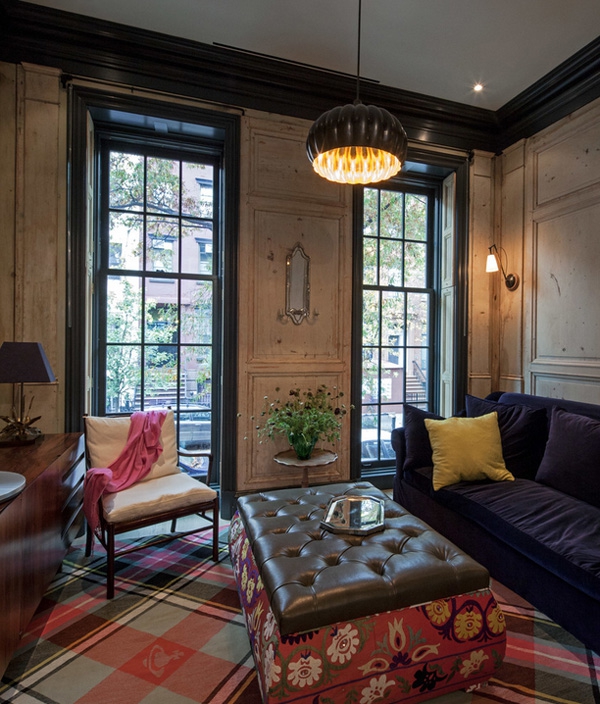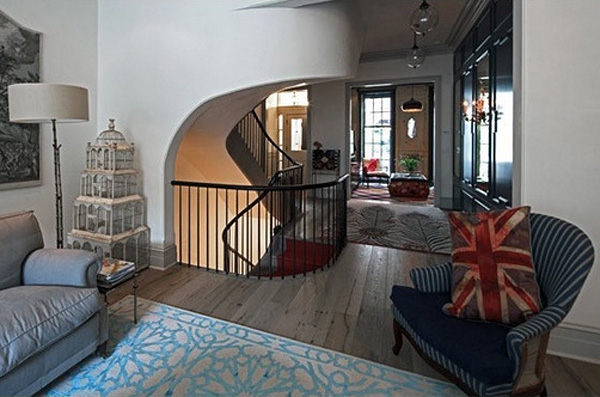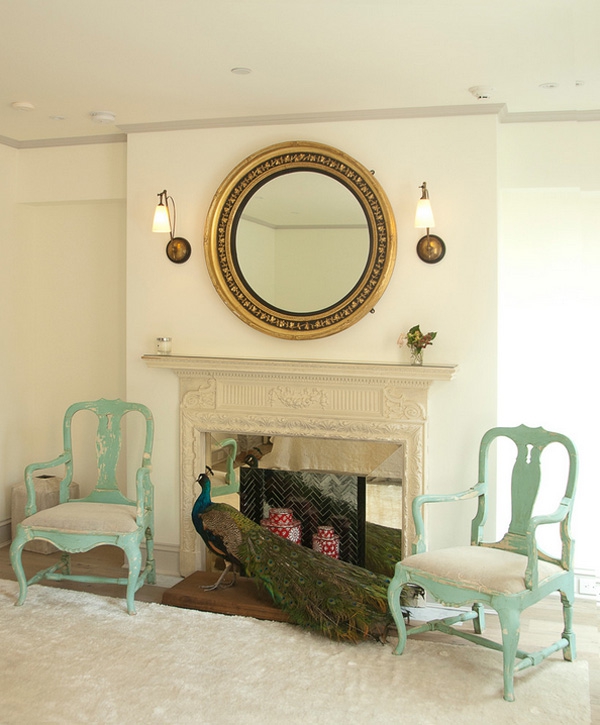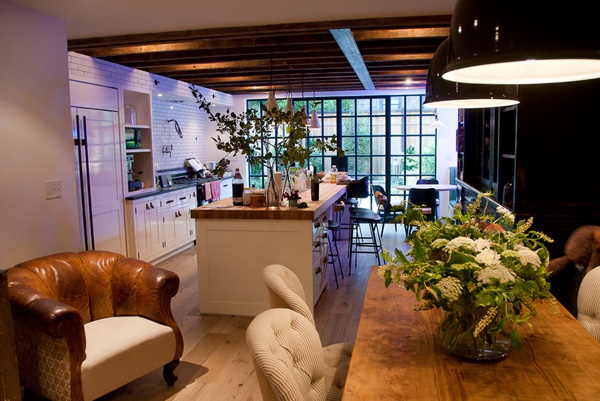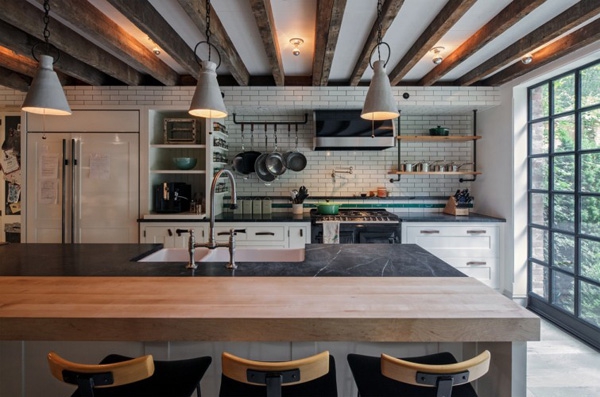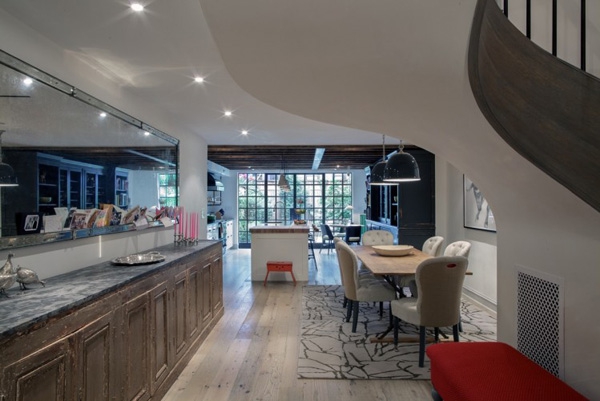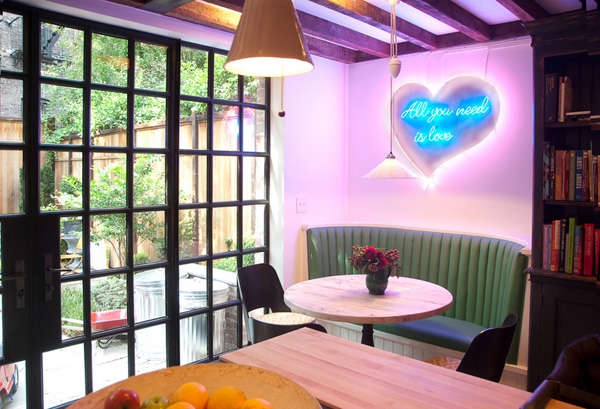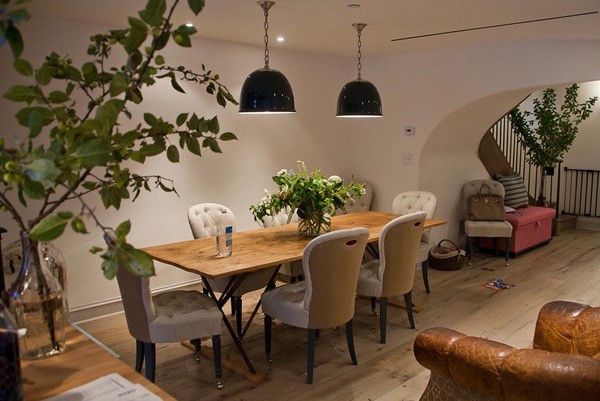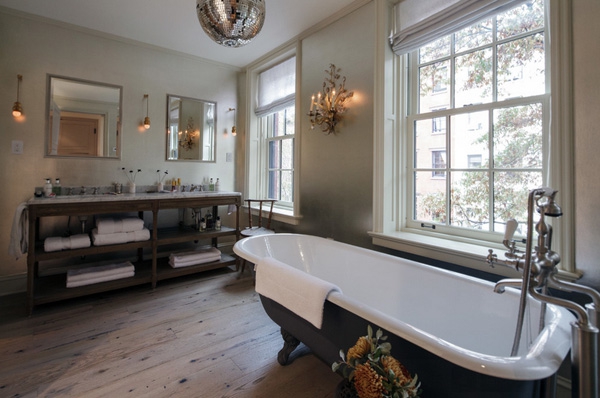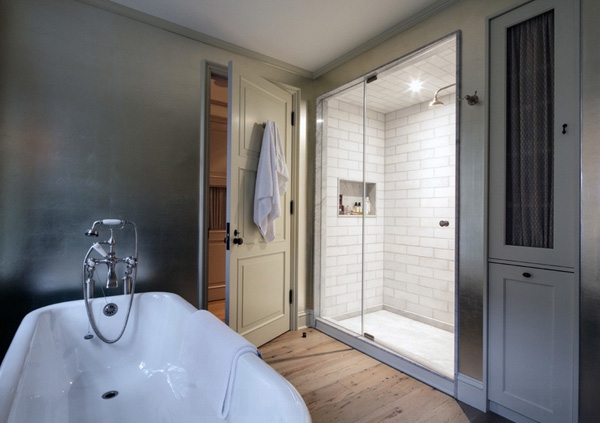 Those traditional accents in the decor are most prominent in the baseboards and molding; the fireplace also is clearly an original, just has had some modern touches added to it (that peacock, though? I wish we thought of that!) You'll notice that the neutrality of most of the colors used in the home are also balanced by bold patterns in pieces like rugs and ottomans. Our most favorite contrast has to be in the bathroom; dark neutrals and Victorian design are juxtaposed with a silver accent wall and disco ball. This whole home is the epitome of cool, industrial eclectic style.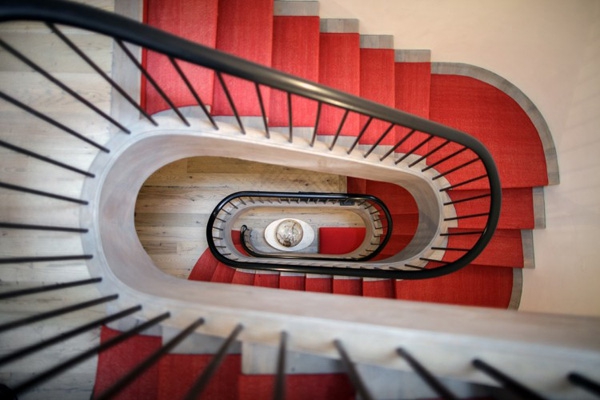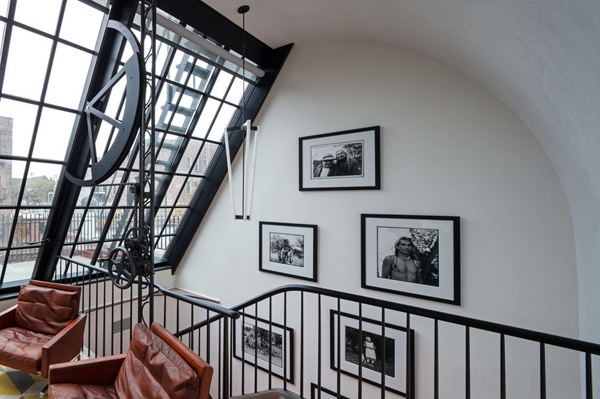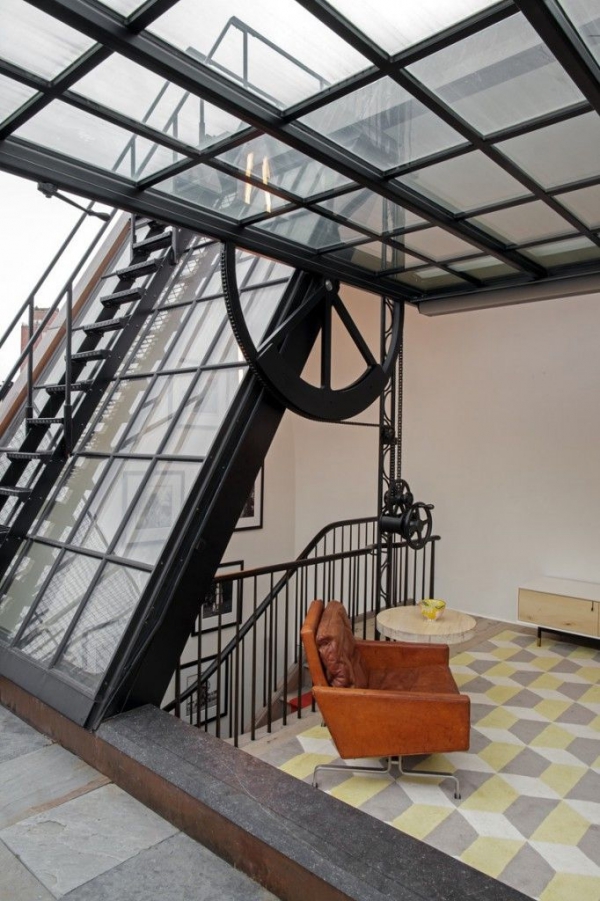 Now, one of the most notable aspects of this home has to be the four-story staircase that leads up to the penthouse. The staircase itself is wonderfully simple, while the steel and glass ceiling above it pours down the perfect amount of natural light. At the top? Our favorite part of the home. The exposed manually-geared hardware that opens a pivoting glass and steel wall. The already perfect penthouse gives you privacy when you want it and access to the beautiful city that surrounds it whenever you want. We've died and gone to interior design heaven.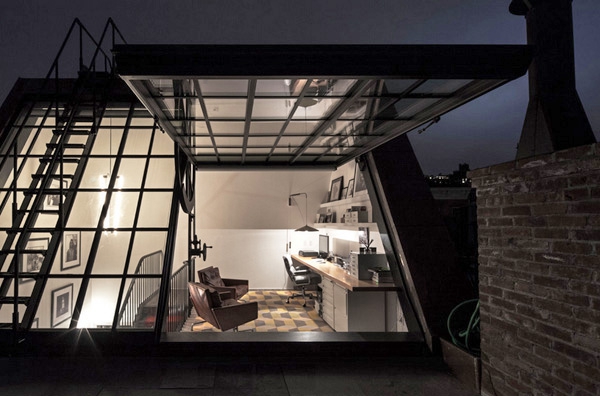 Photos: practical(ly) studios