142 Kenilworth house in Toronto, Canada is a striking illustration of carefully considered gestures and graceful efficiency lending new life, charm and impressions to a time-worn building. Revived and redesigned by Johnson Chou, this house transformation bridges original intents from the 1930s with modern expectations and dialogues. Drawing on a contemporary palette, this remodeling embodies the silence and subtlety that sets minimalist designs apart.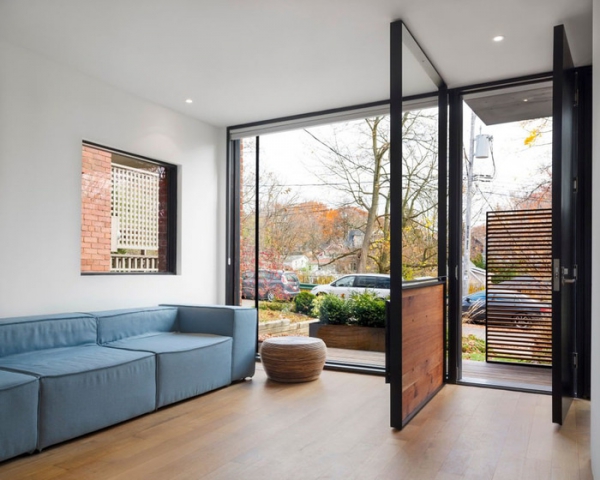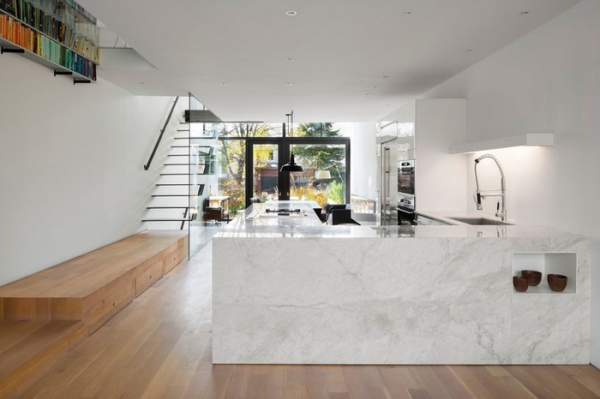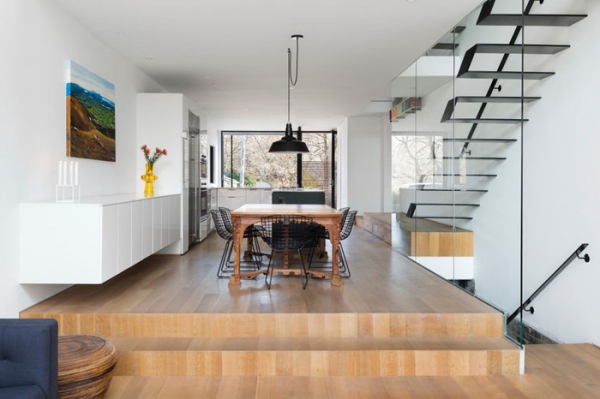 The design retains traces of the past by reviving its original brickwork, exposing these on the exterior façade to anchor the built form in space and time. The slick, smart yet utterly unassuming treatment of the exteriors establishes a visual harmony with the surroundings, while setting stage for the more dramatic and sweeping moments established within the home décor. Here stark whites and sinuous wooden surfaces wrap the interiors in a supple elegance that is both serene and embracing. Black metalwork defines the various elements, each of which are crafted with attention and style; offering crisp definition within an otherwise fluid scheme, they set a rhythm to the design and to the movement through it.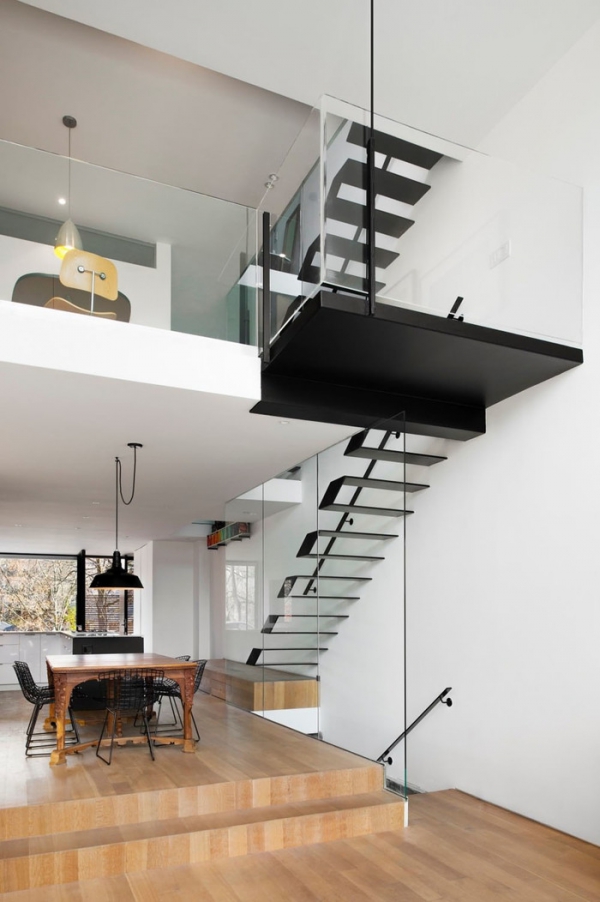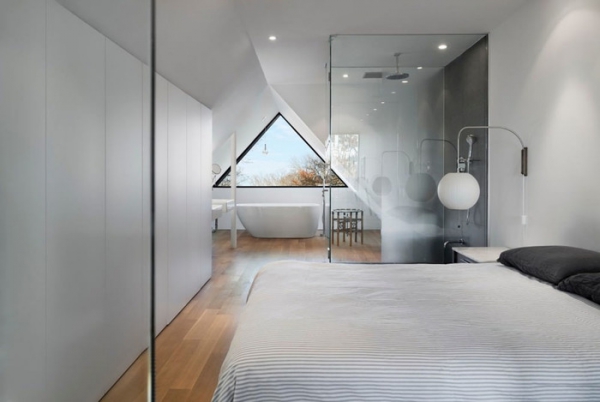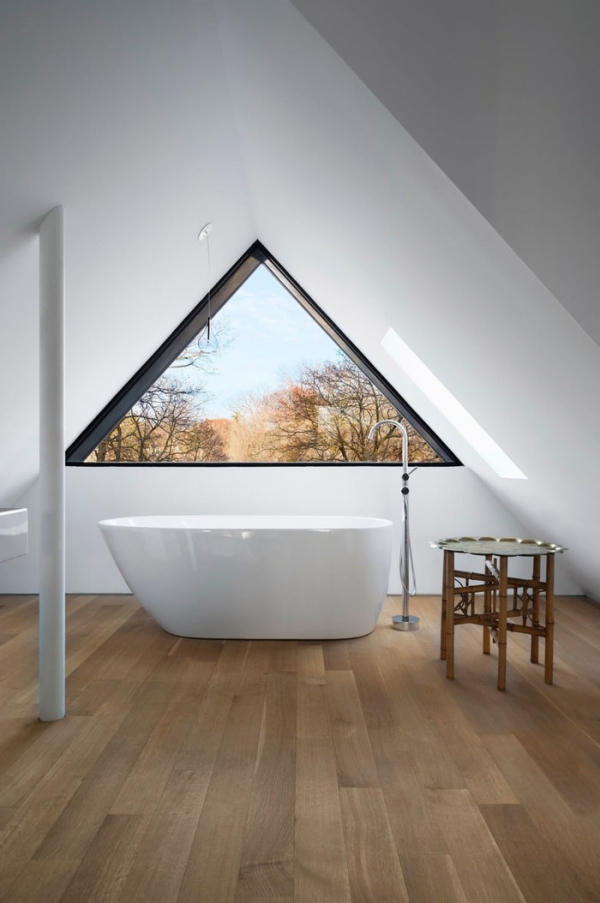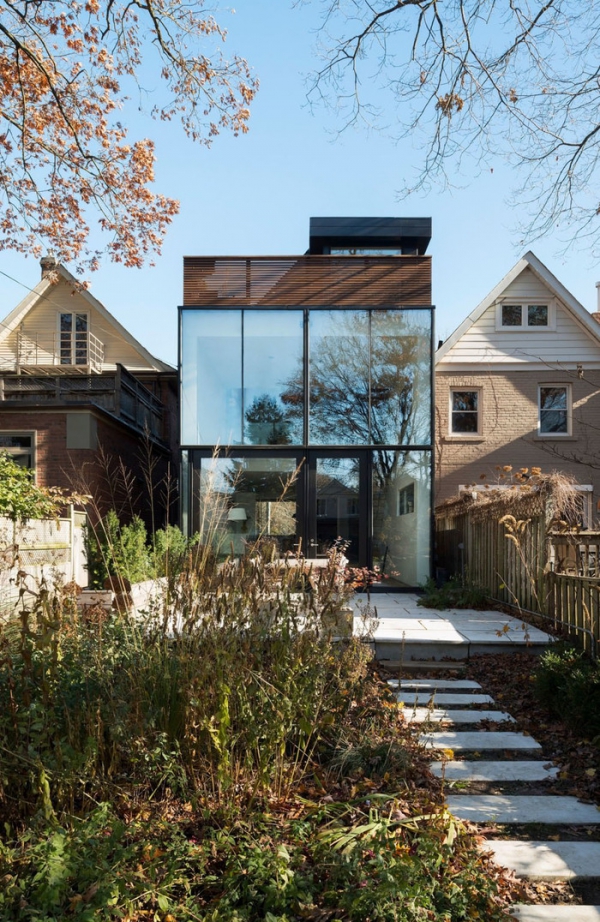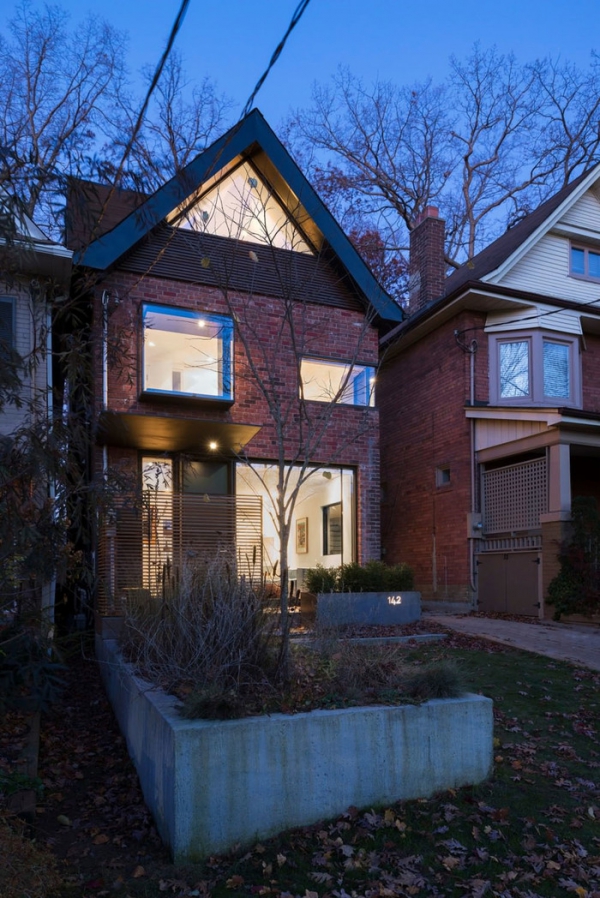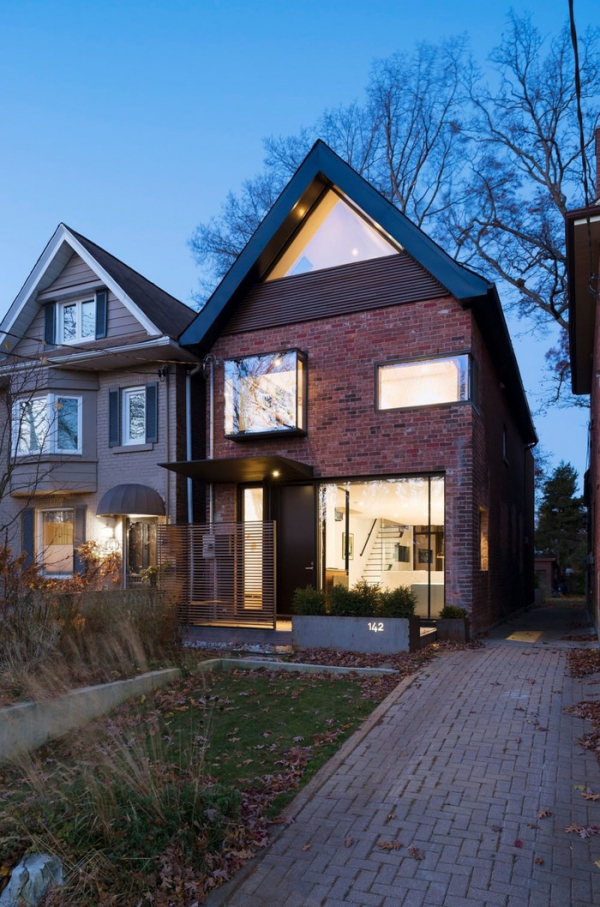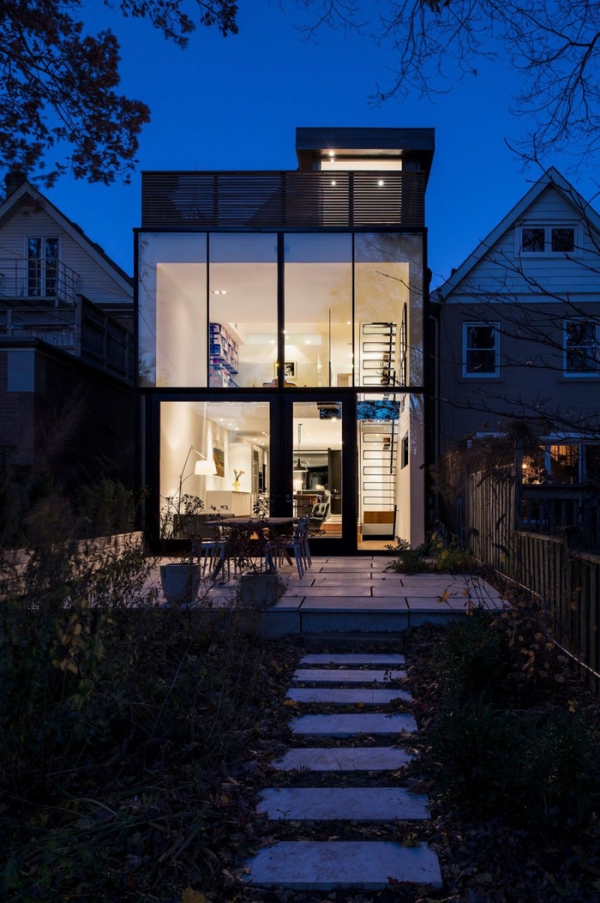 Generous openings, especially to the rear where the facade is defined by floor to ceiling openings, wash the space in natural light. Accentuated by the light furnishings and elements, double-heighted volumes and delicious restraint, this house transformation creates the ideal space to breathe easy and unwind in. Further still, occasional bursts of color break away to offer inspiration and play.
Photographs by Brenda Liu