Take a look at this amazing home. The entire house is made of wooden boards. The floors, the ceilings, the walls, the furniture pieces, everything! Well, everything except the bathroom sink and the fireplace, which are made of rough stone, with the metal door handles.
As we've already discussed, natural materials at home create a unique feeling of coziness. I'm sure you can feel it even while looking at these pictures. Wood inspires warmth and makes the house really welcoming. The gentle candle light complements the wooden interior.
Simple, yet adorable design.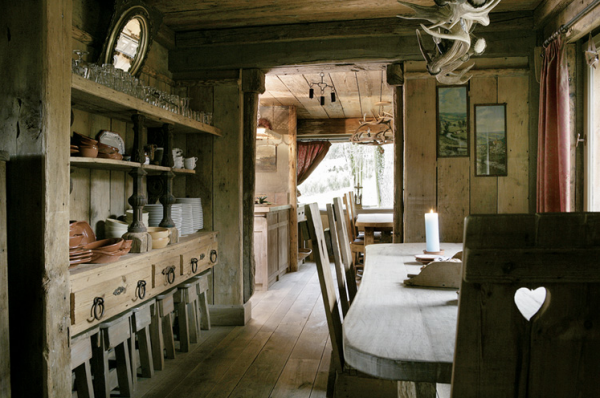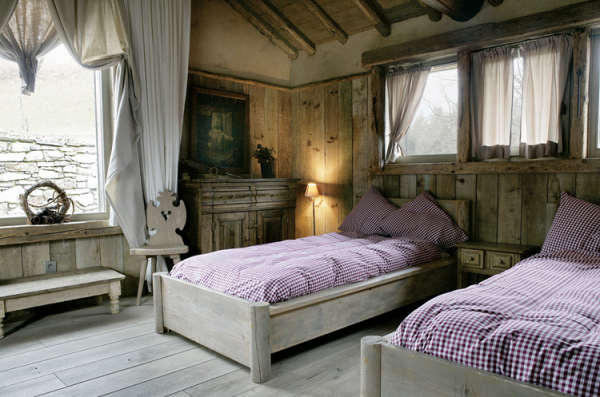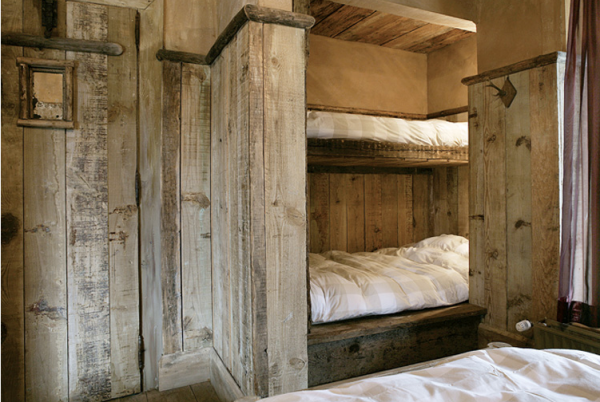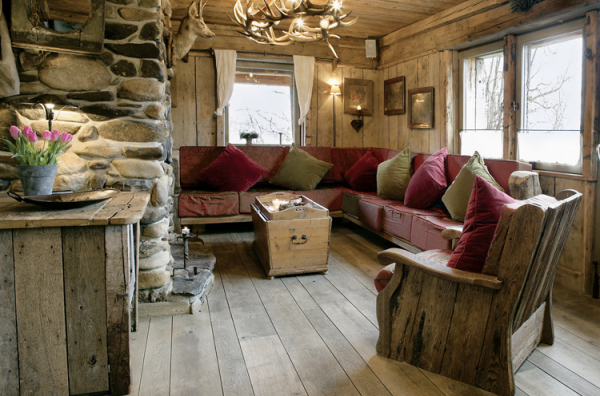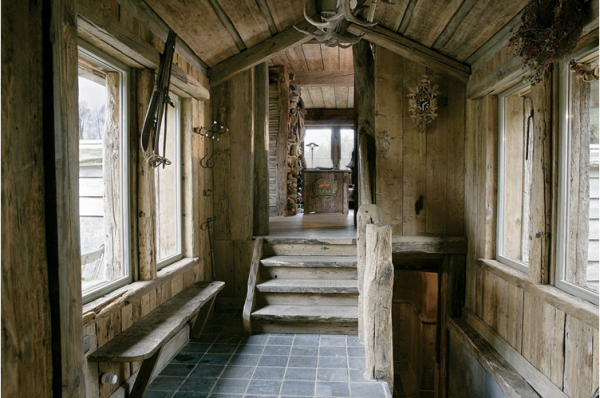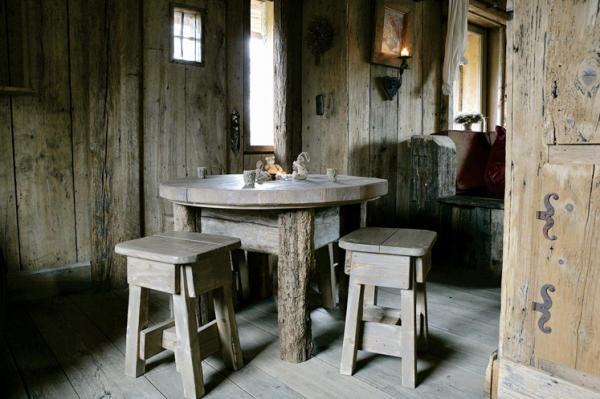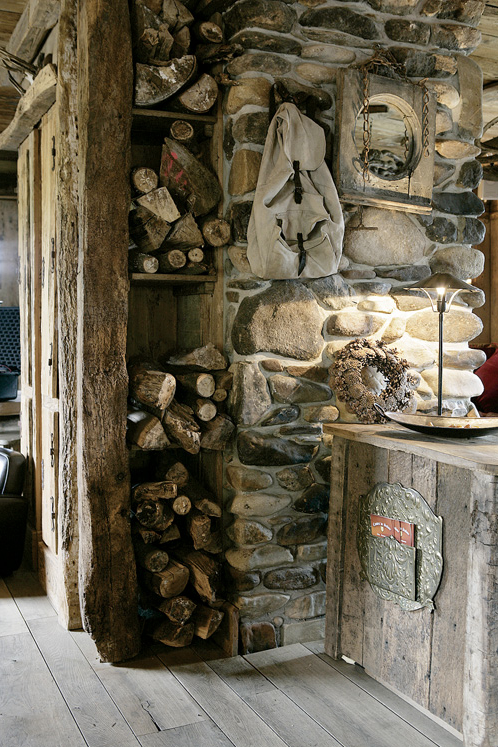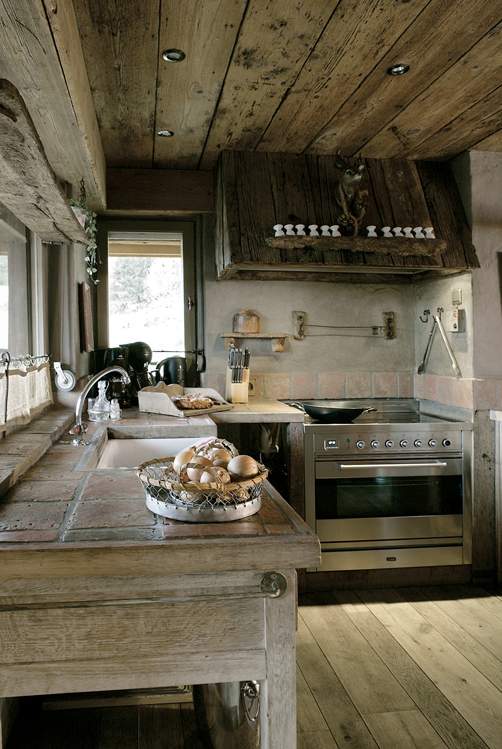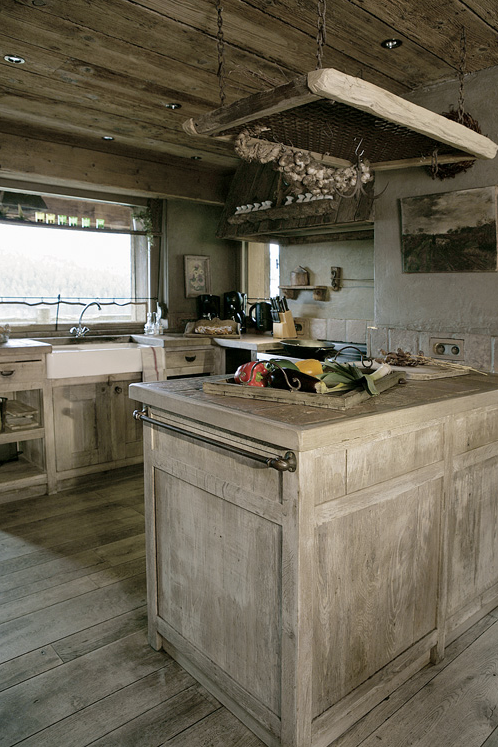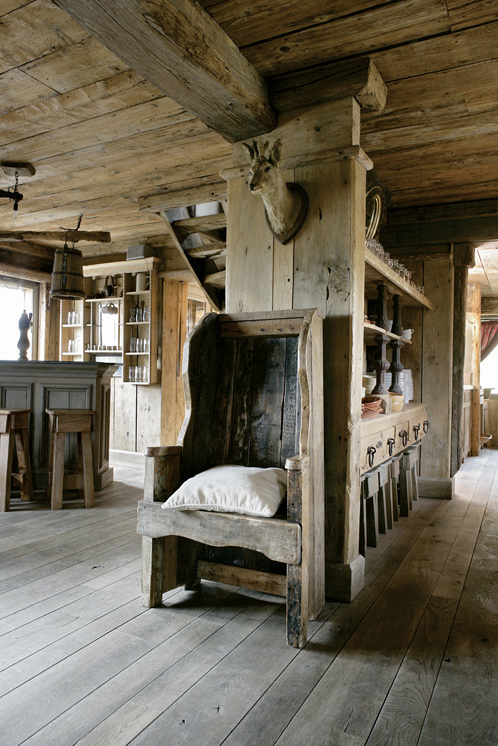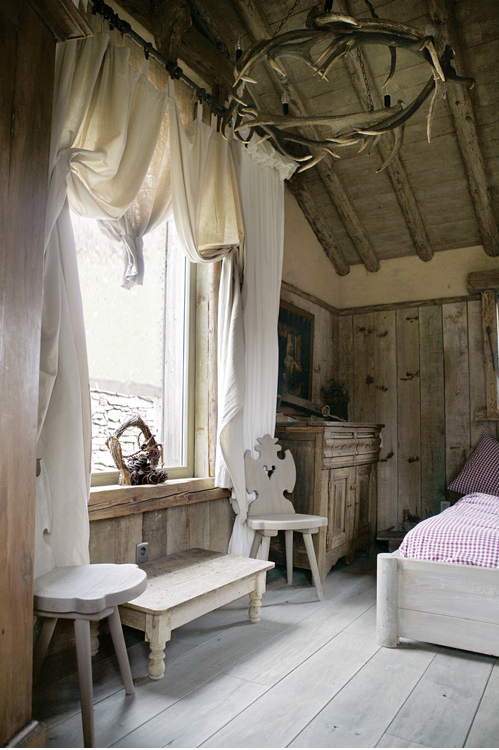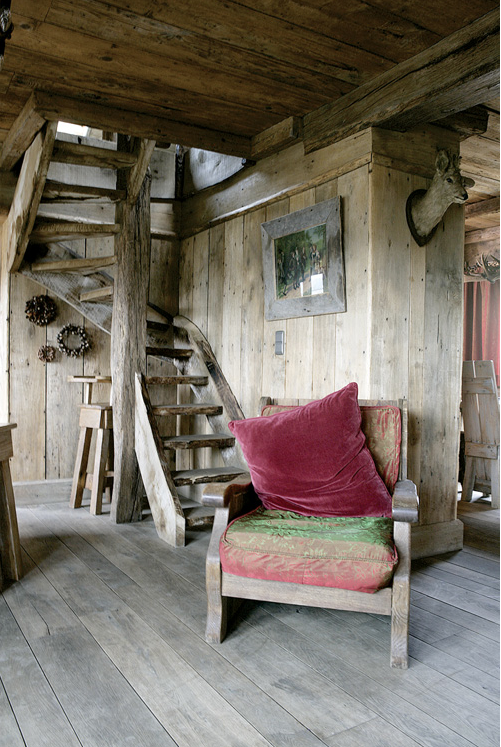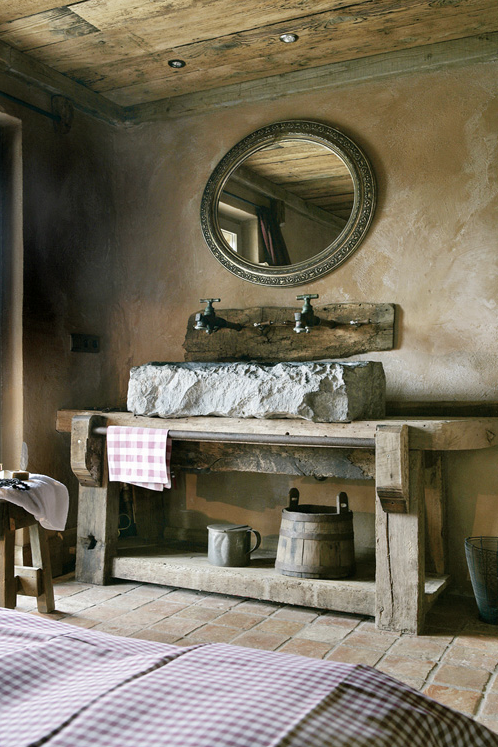 Images found here