Giant concrete tree pots come together in a landlocked site to breathe new life into an urban fabric plagued by congestion and lack of green space. A unique design scheme, House for Trees is a single family residence that seeks to bring back an open and ecologically aware architecture into the heart of Ho Chi Minh City, Vietnam. Designed by Vo Trong Nghia Architects, this award winning green design creates sensible and smart spaces in a tight budget of USD 155,000.
Developed as a prototype, the house is organized into 5 concrete boxes arranged around a central courtyard. Metal bridges on the first floor level connect various spaces creating shaded corridors and weaving individual units into a coherent residential experience. The boxes contain different functional programs and open up in an introverted fashion, securing privacy in spite of an open plan. Common spaces such as the living, dining and library are located on the lower level of this green design, while private bedrooms and bathrooms occupy the upper level.
Each concrete box is developed as a giant tree planter, containing soil of depth 1.5 meters and housing trees on its roof. Banyan trees are chosen for their abundance of aerial roots with fewer roots below ground. Their weight is supported by external concrete walls which were built in-situ with bamboo formwork. Exposed brickwork forms internal walls creating ventilated wall cavities for better heat and energy management.
Taking on a multitude of constraints, this green design unleashes a fresh spatial and architectural vocabulary to revive the essence of an ignored urban experience.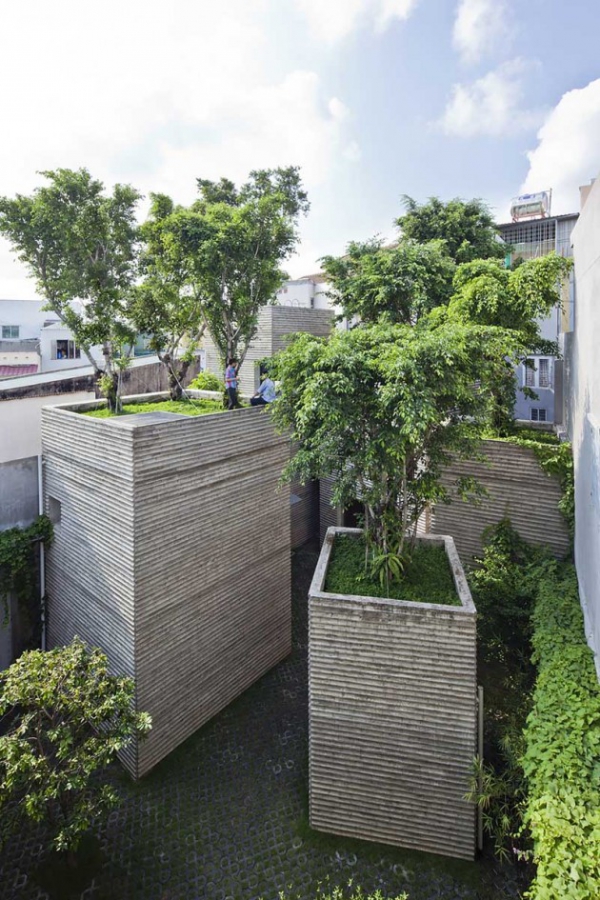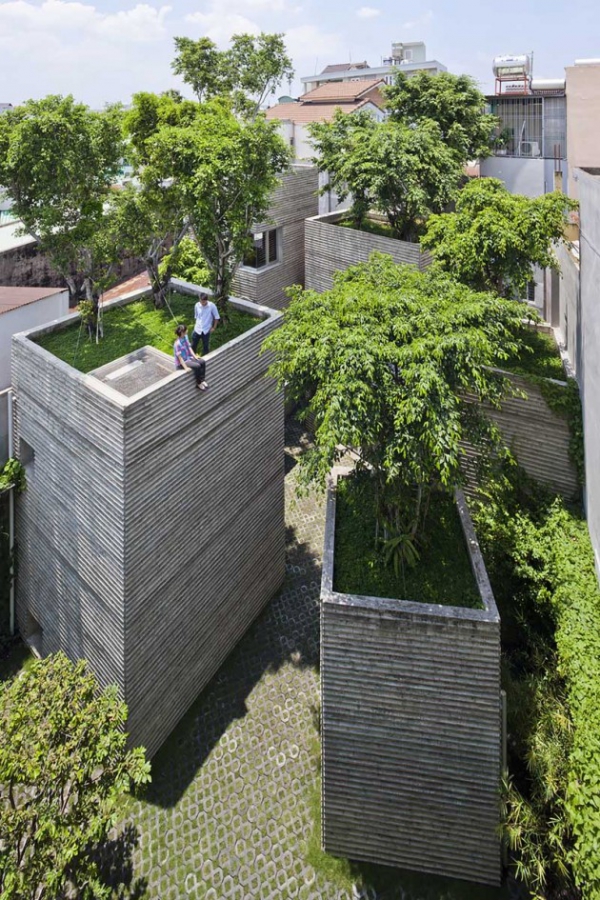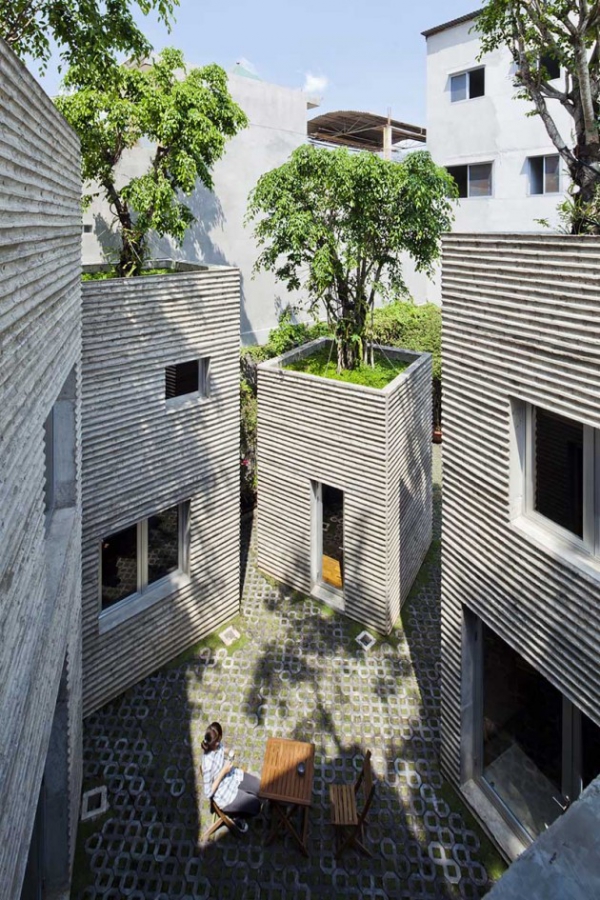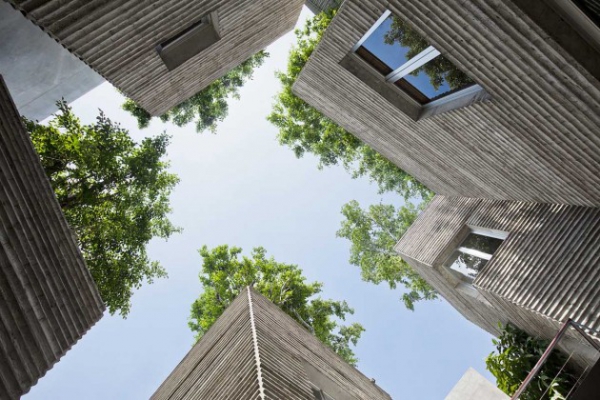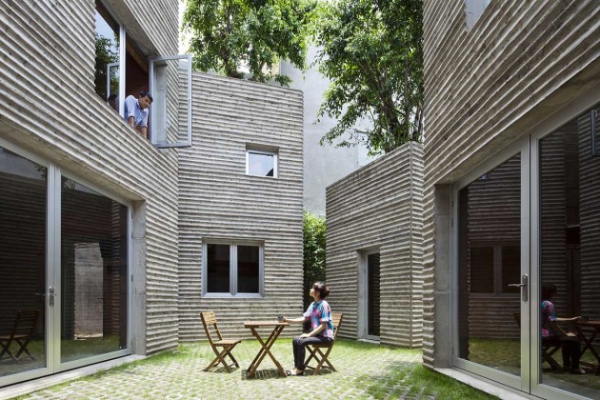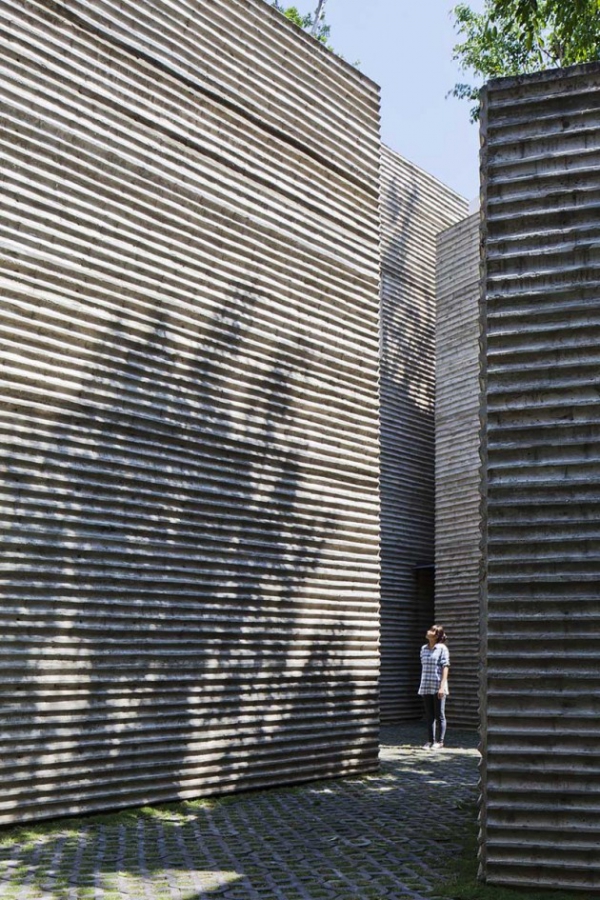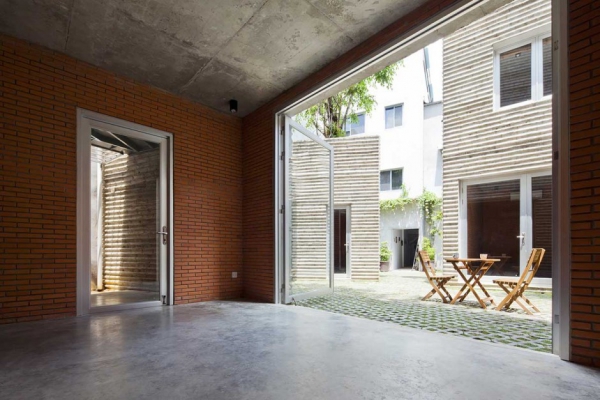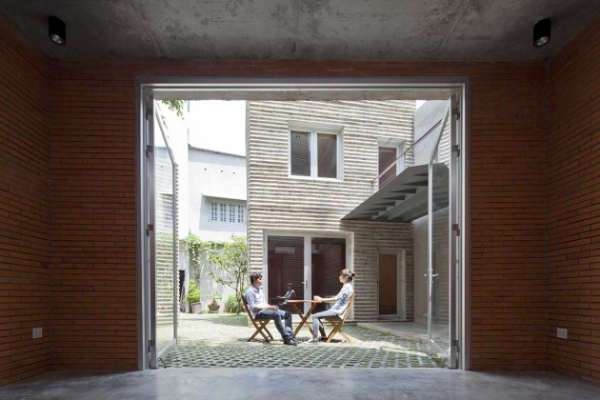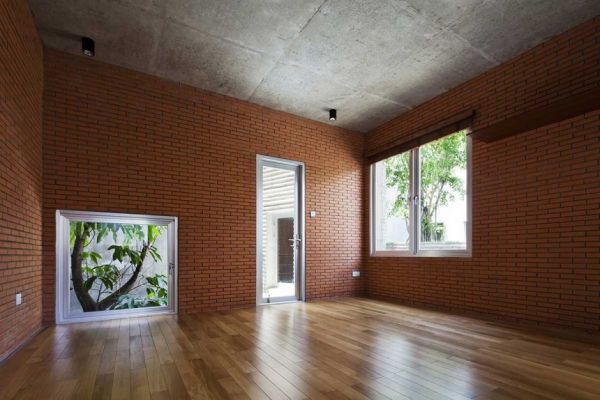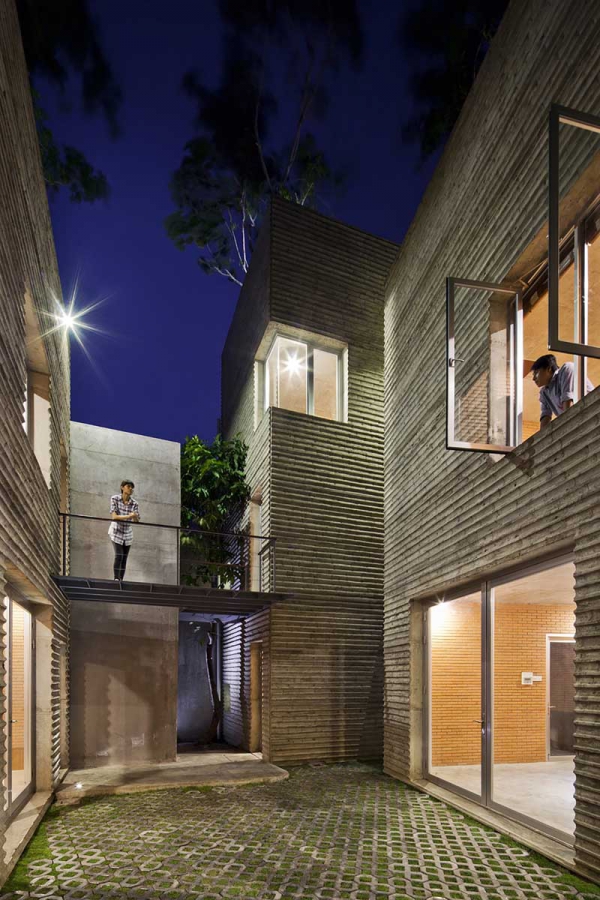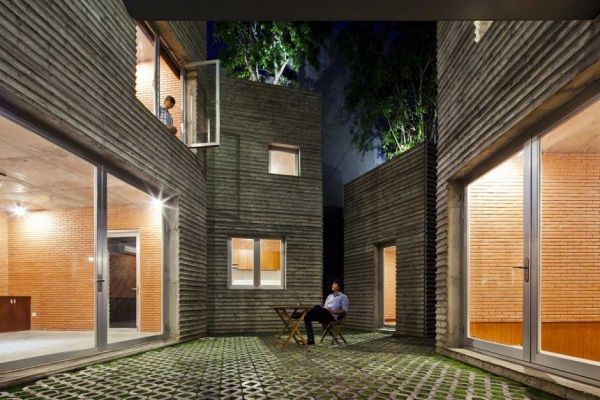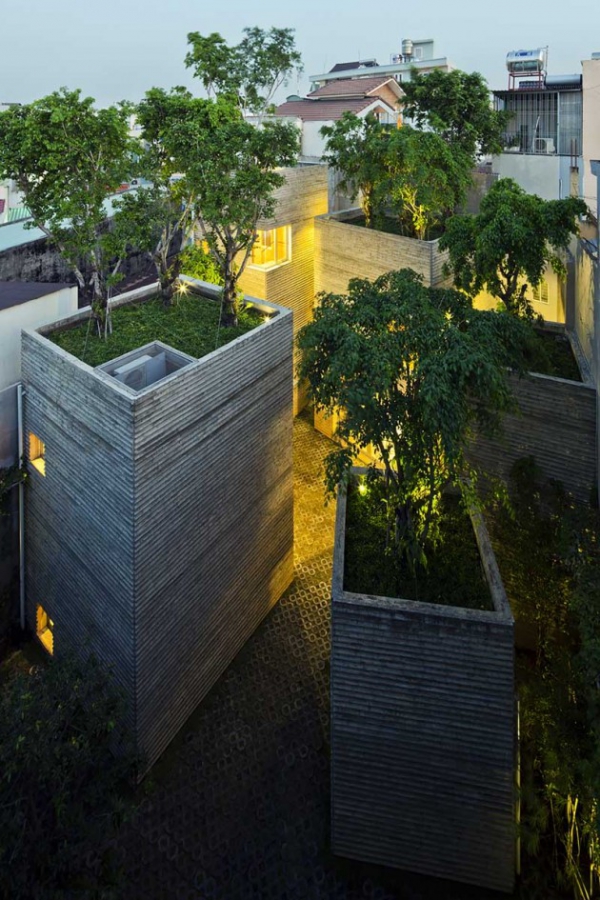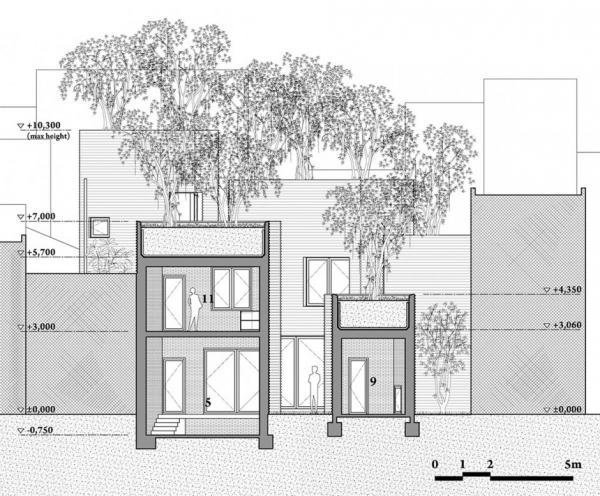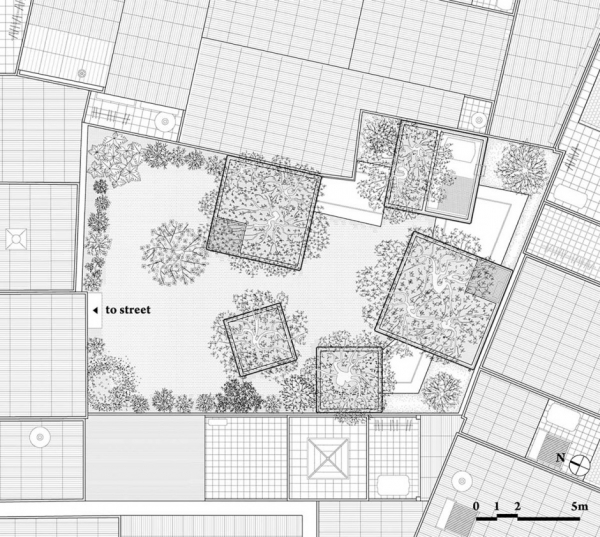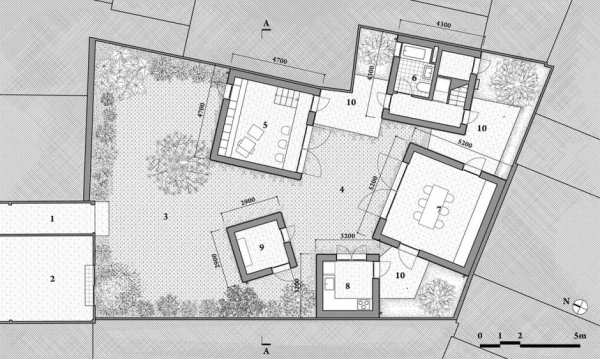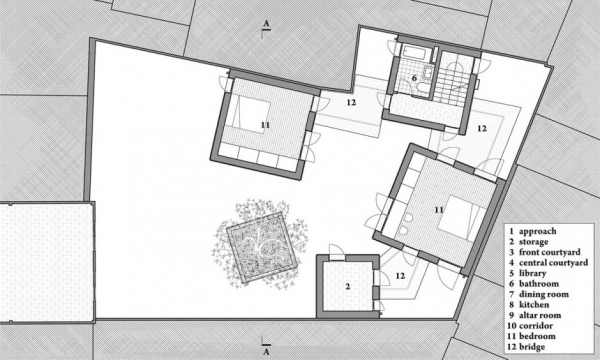 Photography by Hiroyuki Oki