Crisp, charming and captivating, this multi-family residential project relies on clean and coherent architectural sensibilities to create and celebrate space, style and experience. Located in Seattle, Washington, the Genesee Townhomes have been designed by Chris Pardo Design: Elemental Architecture to encapsulate the embrace of a warm home in a cool contemporary palette.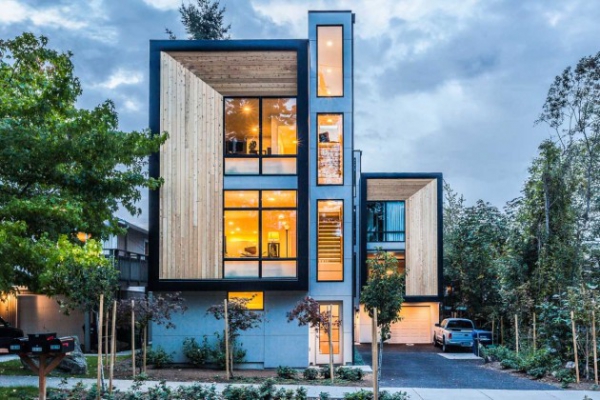 These three-story townhomes are created as light, transparent volumes with its various spaces laid out along a vertical privacy gradient; the increasing height affords comfortable segregation of the private and semi-private spaces from the surrounding neighborhood. The lowest level is a solid core incorporating a garage and utility spaces while living and sleeping areas are located on the upper levels. The terrace offers a free-breathing open space to enjoy fresh air and undisturbed vistas.
The interiors are a composition of smooth surfaces and elements animated by the patterns of natural wood. The clean lines and uninterrupted spaces come together in uncomplicated comfort, drawn out with careful coordination and elegant restraint. The windows and glazing introduce visual slices of the exterior into the home, their organic intricacy contrasting beautifully with the synchronized, smooth decor scheme.
A private and personal haven that borrows freely from its surroundings, the Genesee Townhomes are smartly designed in understated simplicity.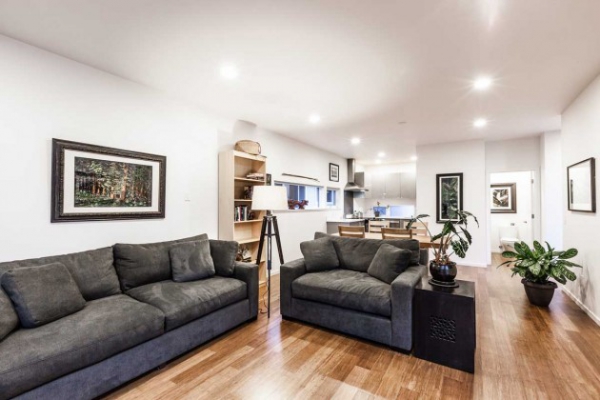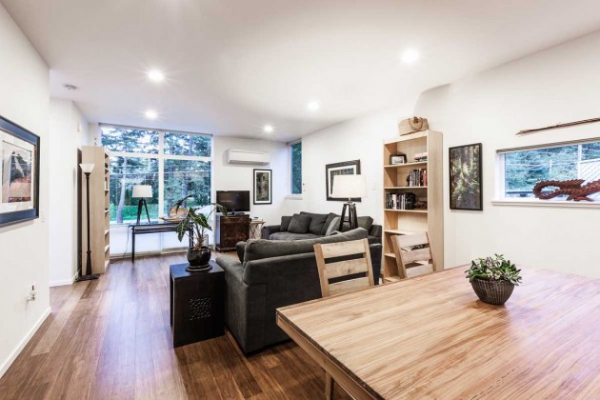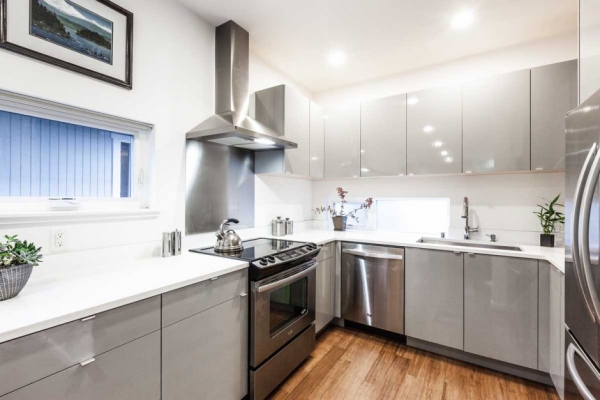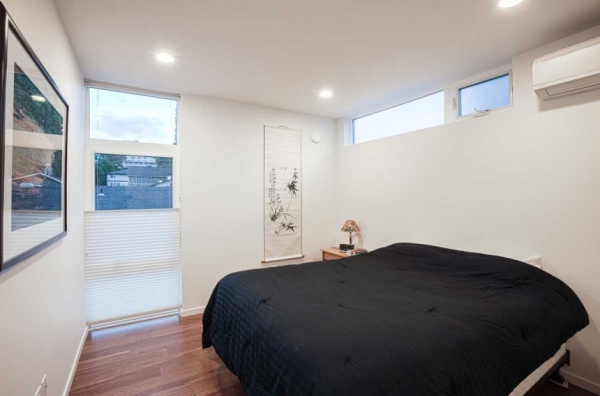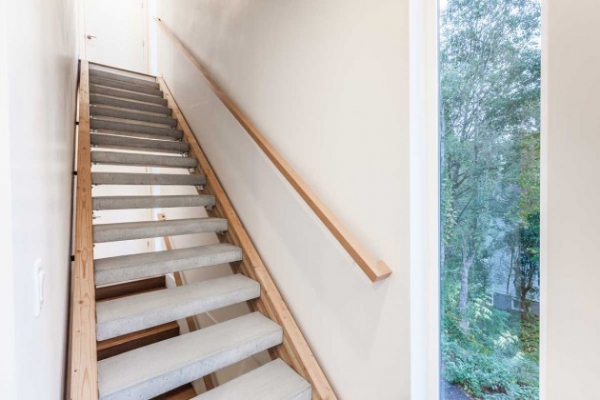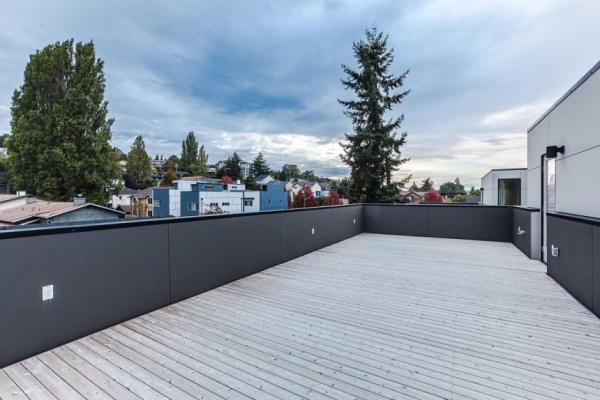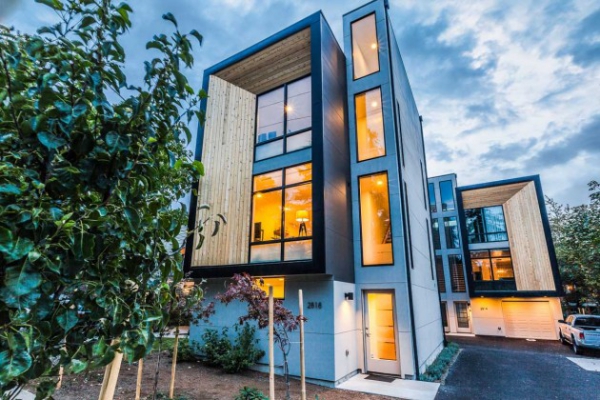 Photography by Dale Tu