What a serene home. Imagine getting to look over those lush, cascading hills from this beautiful home that seems to float above everything else. Designed by Alejandro Sanchez Garcia Arquitectos, the exterior design of the home is primarily that of a steel structure, wood, and glass. The glass really allows for a full view of the surrounding nature and beauty. You can find this beautiful home in the woods near Valle de Bravo in Mexico.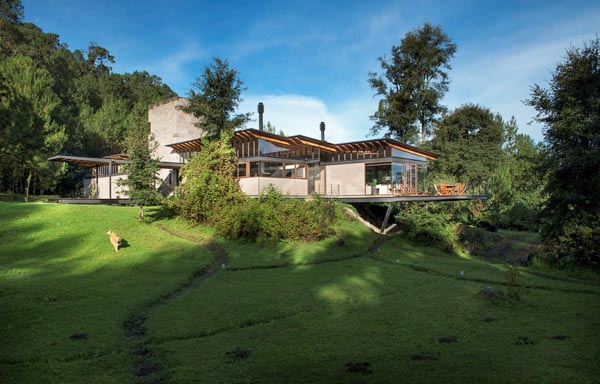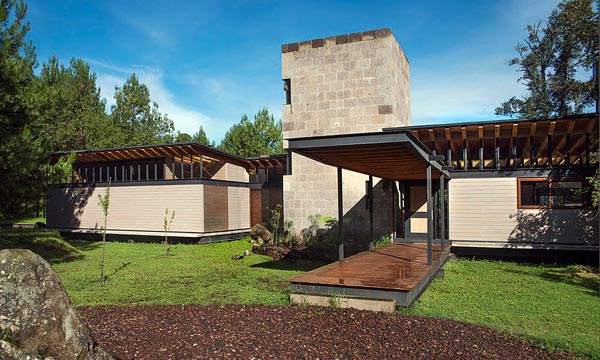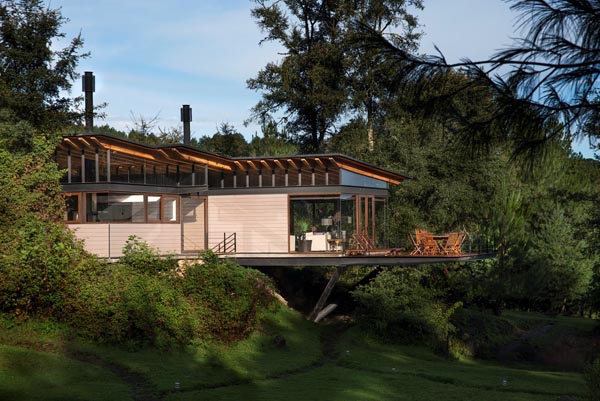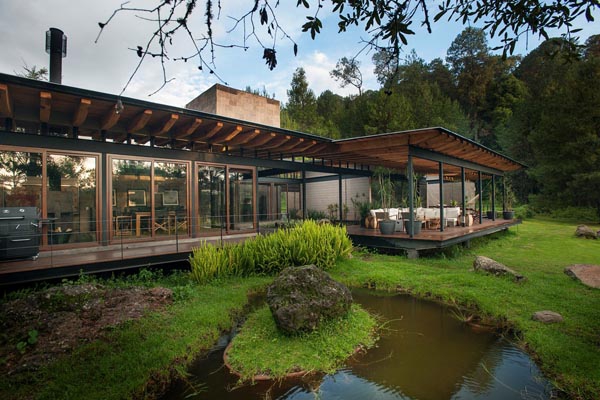 The home is totally enveloped in the nature it's built upon. If you go through the home you'll notice a number of the rooms have their own little courtyard areas, making for the perfect private relaxation area.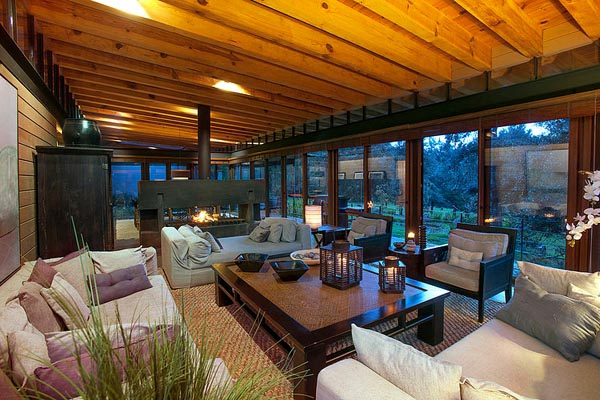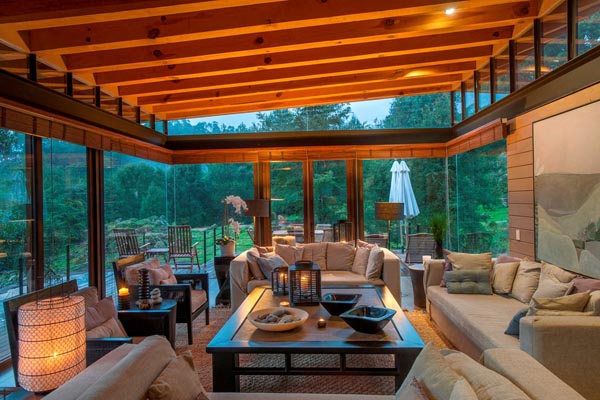 We love how the steel structure seen on the outside of the home is used throughout the interior as well. For that matter, the wood is also used in both the interior and exterior; this almost gives an element of being inside a very contemporary and stylish cabin in the woods.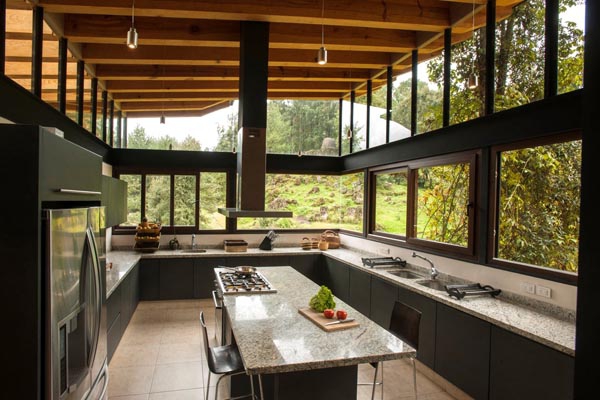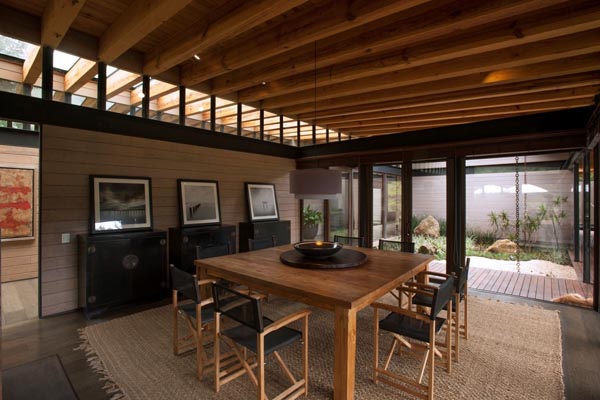 The colors used in the decor and furnishings are perfect; neutrals and splashes of eggplant can be seen in each room, creating a comfy and cozy look. Let's not forget about the kitchen – glass accompanies the steel structure, opening up the room completely. It's almost like the dining area and kitchen have been combined here with the large table placed in the middle. Love it!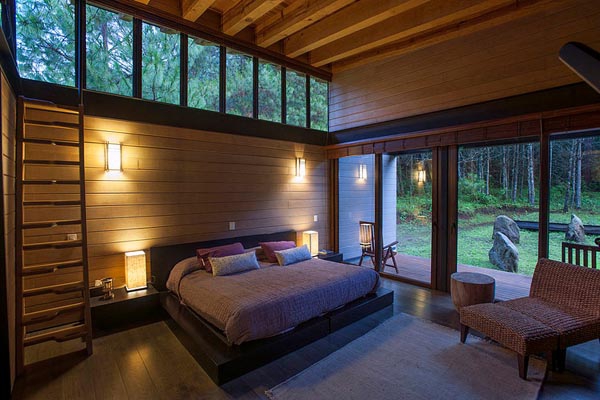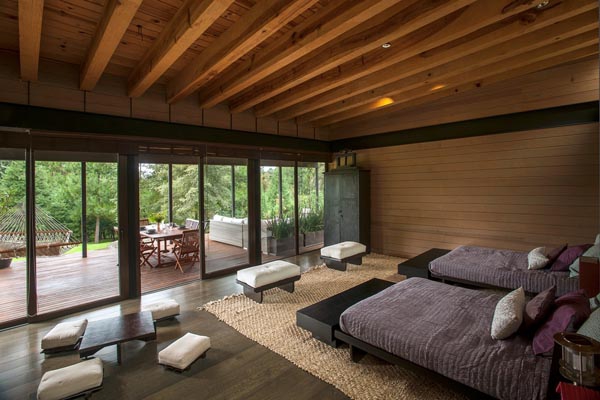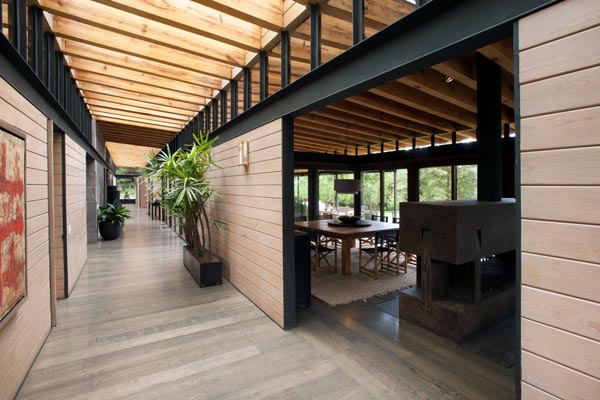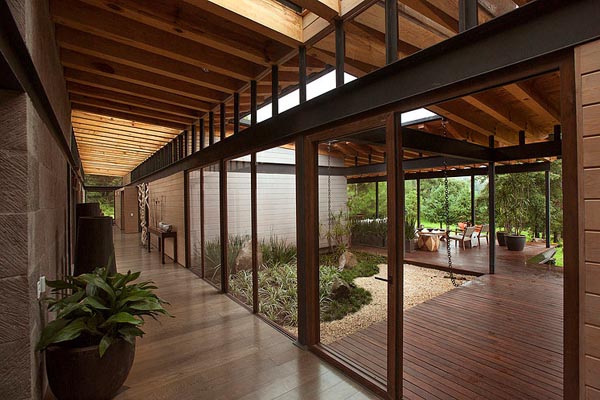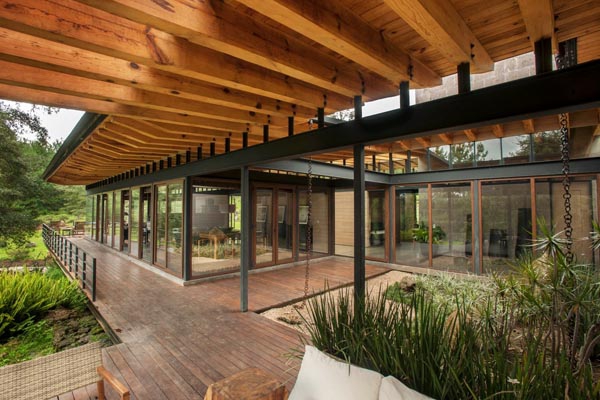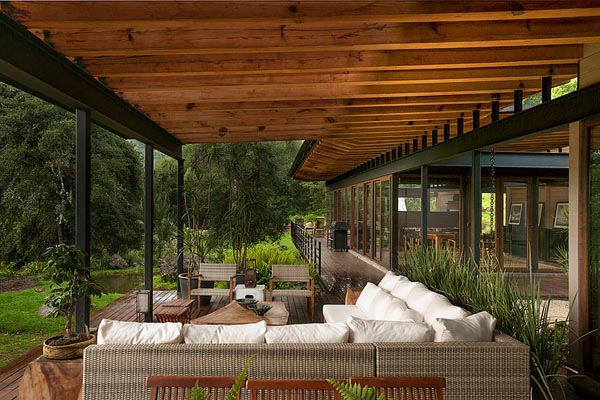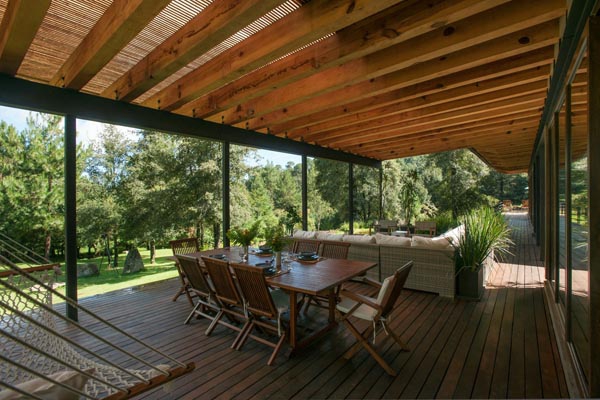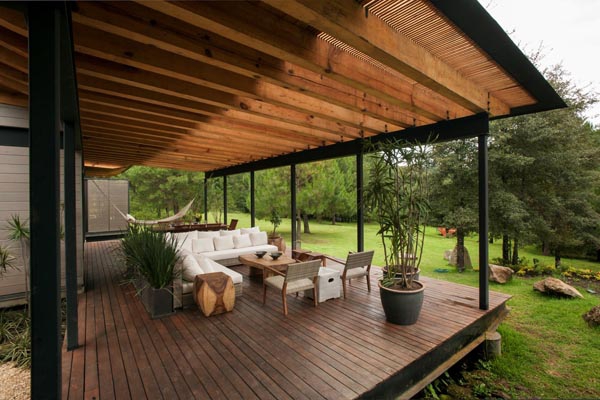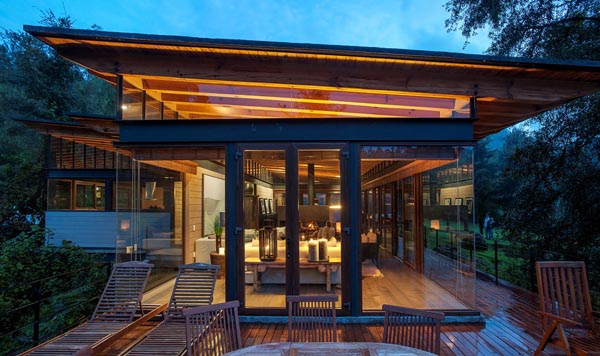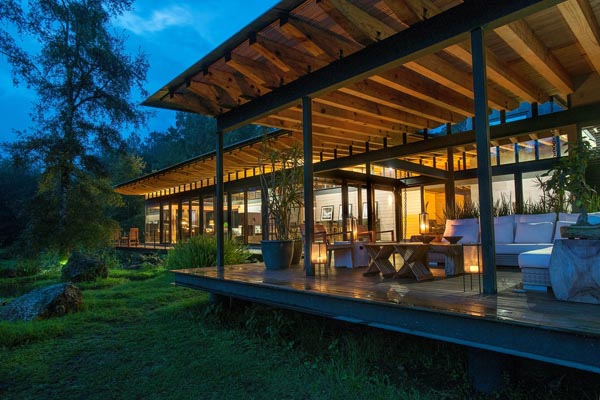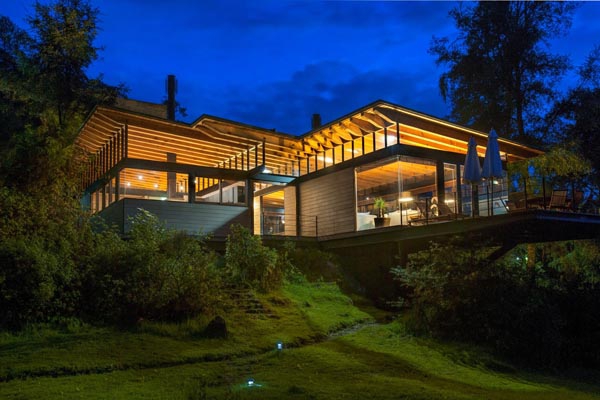 Photos: Jaime Navarro Soto