This stunning Adriatic home has gorgeous stone and absolutely wonderful sculptural accents. It is located off the Dalmatian coast, in Croatia, and it was created by the architect Steven Harris, and the interior designer Lucien Rees Roberts.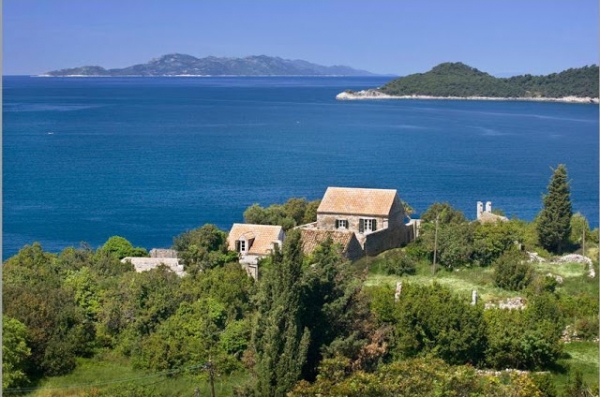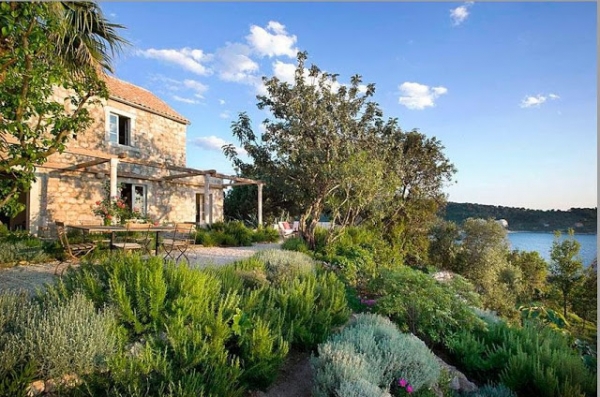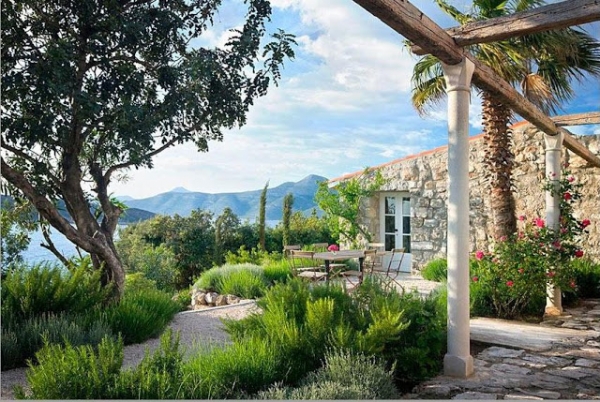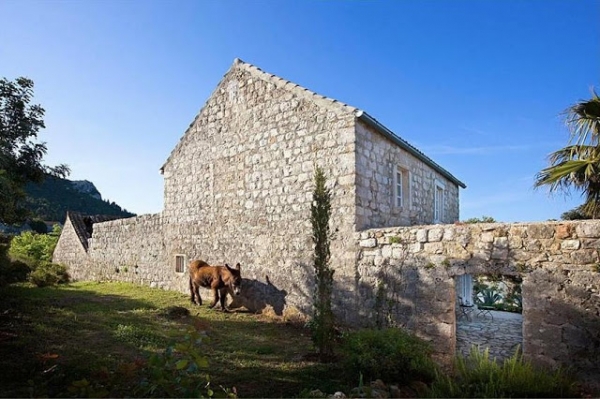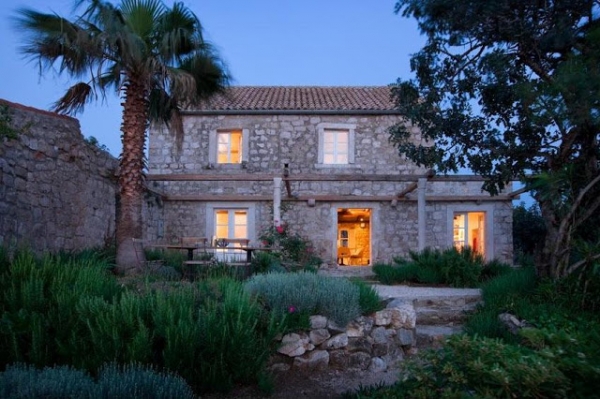 The first thing we noticed about this house, is of course, the breathtaking scenery. The placement of this Adriatic home is absolutely fantastic, providing unobstructed and far-reaching views.
Next, we noticed the luscious greenery surrounding the home. Beautiful flowers, plants, and trees, encircle the house, adding even more beauty and privacy to this wonderful space.
The exterior of the house is made up of gorgeous stone, fitting in nicely with the natural surroundings. The outdoor spaces are simple and fantastic, with wonderful tables and chairs, and unobtrusive pergolas.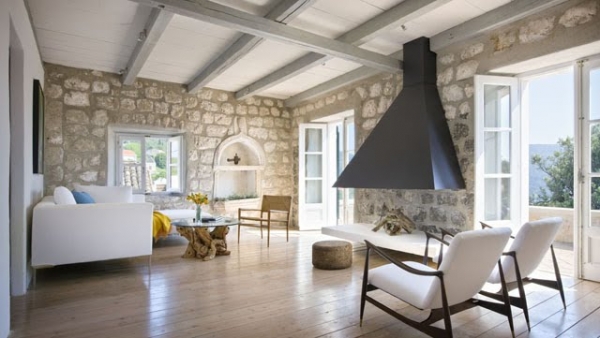 The interior is positively stunning. The living room has a sleek white sofa, and a lovely glass table with sculptural detail. Stone walls, natural hardwoods, and painted wood beams, decorate the space, adding an amazing amount of interest.
The fireplace is out of this world, we adore the relationship between the ottoman, the stone, the black hood, and the white surface.
Two beautiful contemporary chairs, with white cushions, sit off to the side, completing the wonderful design.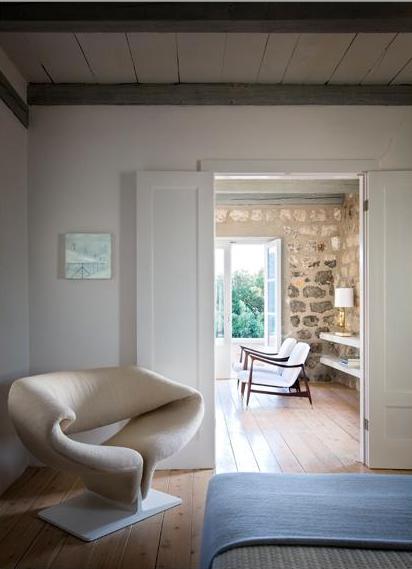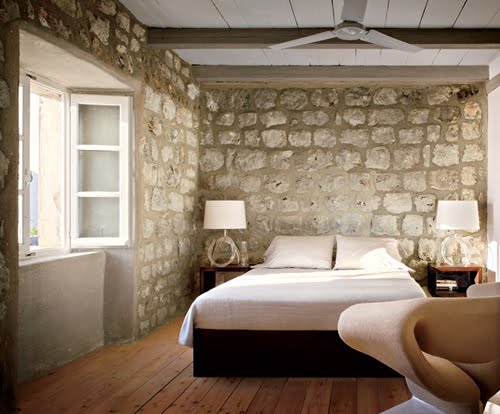 In the bedroom, the stone walls continue, and a large window provides magnificent views and natural light. The sculptural accents are continued here with the unique chair, and the fantastic lamps. A simple, but elegant bed, sits in the middle of the room, anchoring this delightful design.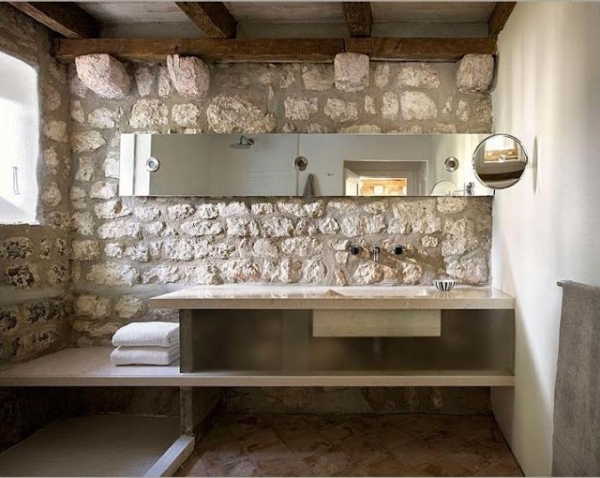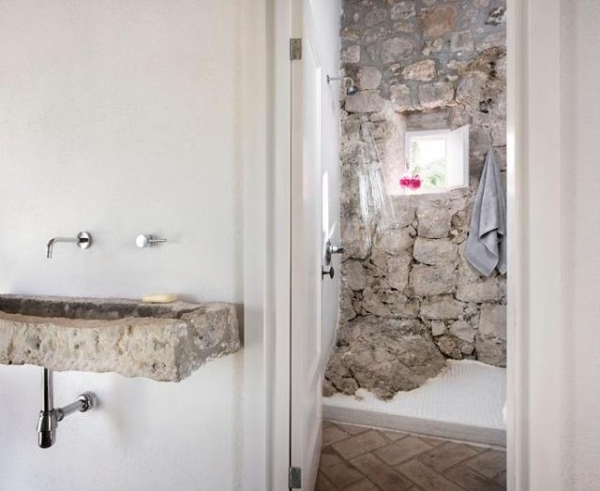 We love the smart use of the stone in the bathroom, it makes the bathroom feel like a spa, and gives it a very earthy element. The stone sink and shower are unique and dazzling touches. The slender horizontal mirror is absolutely gorgeous, and it complements the beautiful countertop and bench perfectly.