Interior designer Elizabeth Lopez Queseda has converted this historic south France farmhouse into a beautiful rustic home. It sits on a wide expanse of open land and has the distinct advantage of a breathtaking view of surrounding vegetation.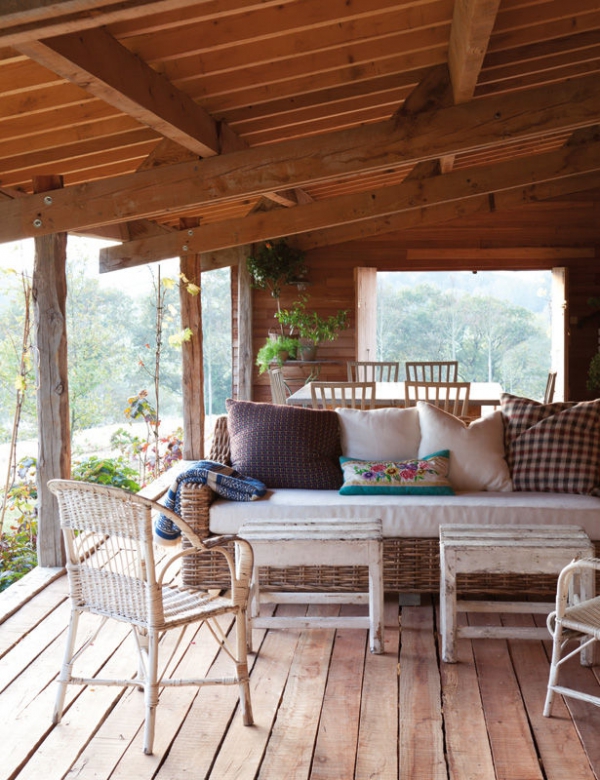 Dining and relaxing are easily facilitated by an outdoor space designed and furnished for either of the two purposes. The framing of this space is predominantly wooden and protection from the glare and heat of the sun is provided by a side wall along with the roof. The wicker-based lounging chair blends perfectly with the nature centered theme of this rustic home.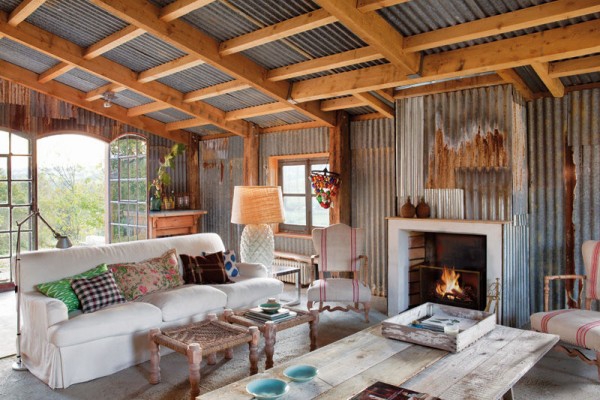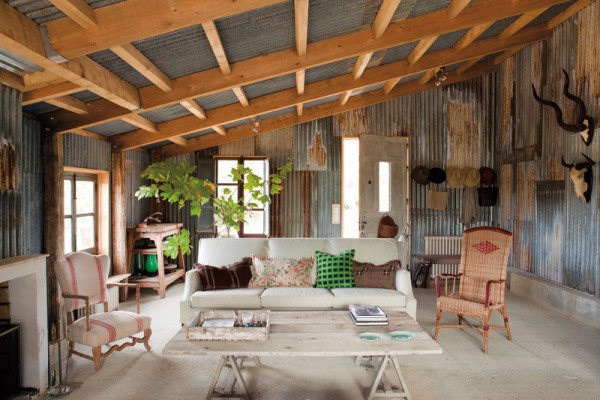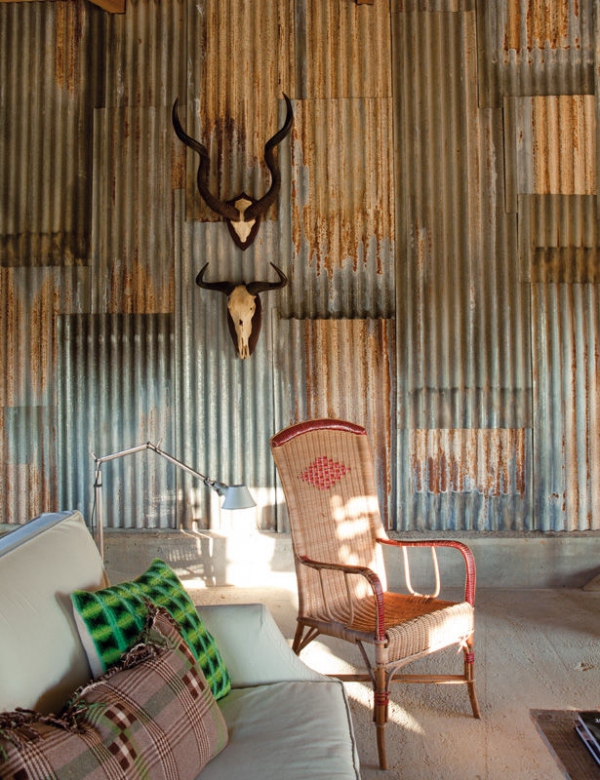 One of the most unusual, and therefore outstanding features of this decor is the used of zinc to cover the walls and ceiling of the living room. On the ceiling the zinc is accentuated and reinforced by a netting of thick wooden strips.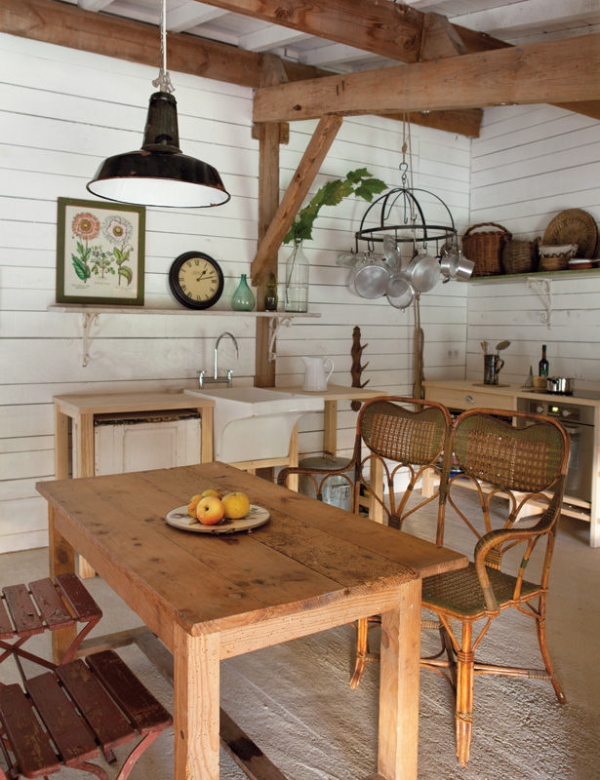 Those who yearn for a simpler lifestyle will appreciate the vintage-chic kitchen design of this rustic home. The room comprises a wooden dining table with four wooden chairs, two of which boast woven designs a single sink two lower end cupboards and a stove. A hanging storage device provides easy access to pots and pans during meal preparation. Two open shelves offer extra storage.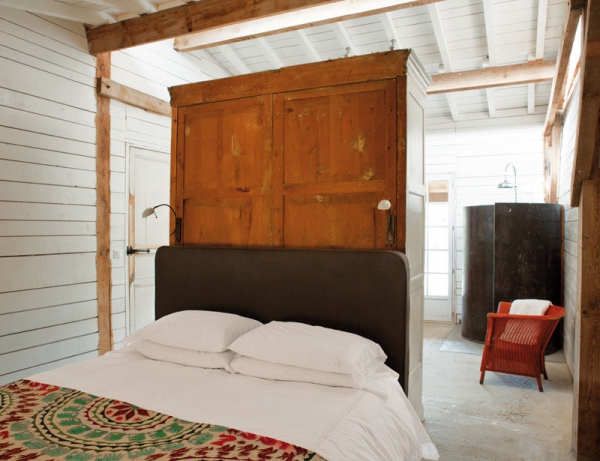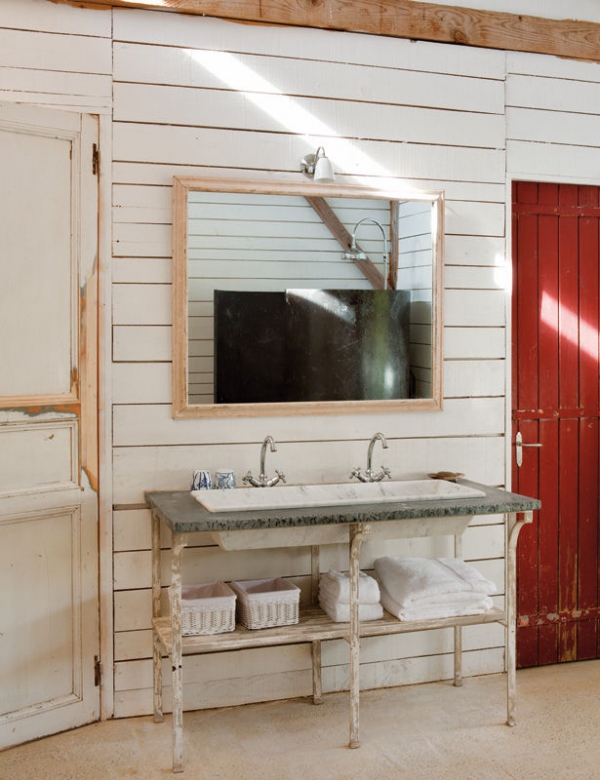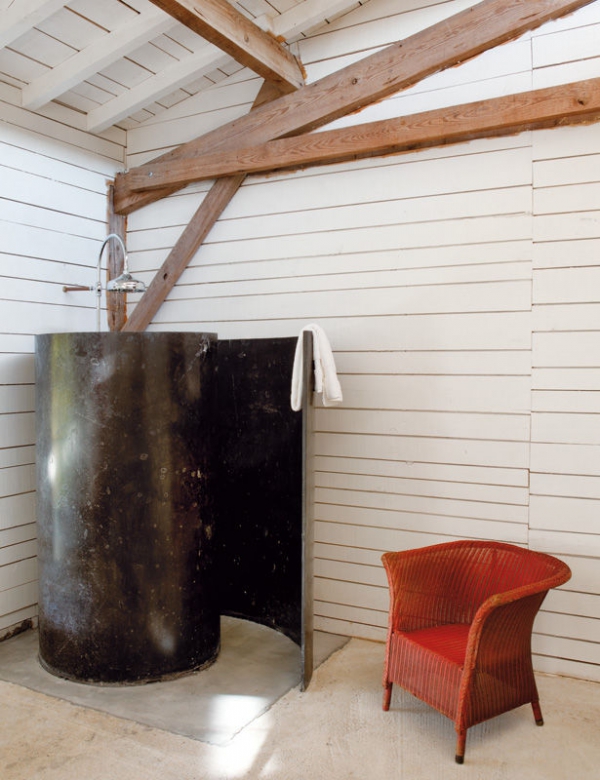 In the bedroom you will find a bastion of basic comfort. A combination of white and multicolored bed linen complements the white walls of the room. The room shares space with the shower area and a storage unit is used to help define the two spaces. The bathroom is as minimalist in decor as the kitchen. It has a simple elongated face basin set into a white frame that also serves as storage. The shower is uniquely curved and seems to be inspired by the shape of a snail's shell.
This rustic home is essentially the ideal getaway spot for lovers of the simple yet comfortable life. Those who gravitate towards it will be persons who are able to appreciate the truly important things in life.