Etched in a modern palette, the House Husarö floats in a laid back calm that articulates its experience in a series of steady design moves. Located in the outermost archipelago of Stockholm, this family vacation house is located on a natural plateau in beautiful forested landscapes. Built in response to the changing needs and dynamics of its owners and their family, architects Tham & Videgård Arkitekter anchor the design in a flexible timelessness that is utterly Scandinavian.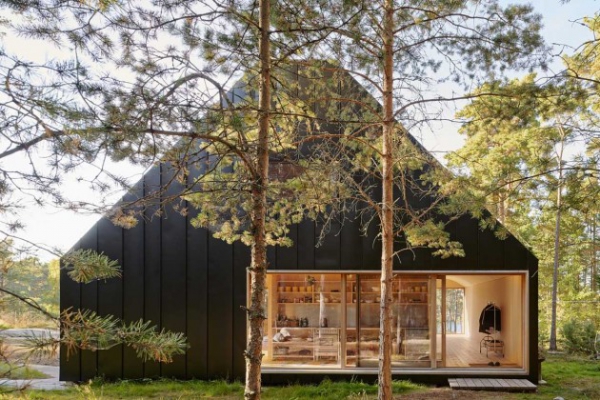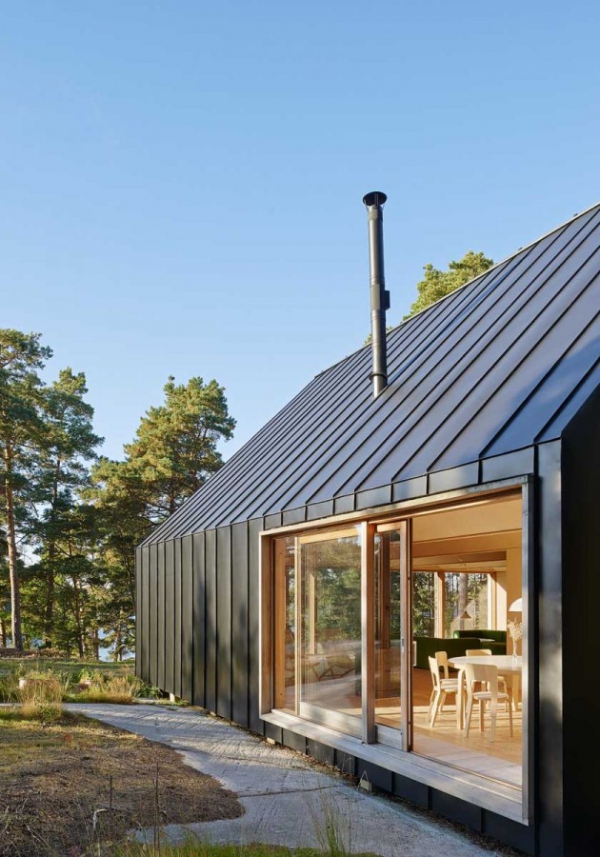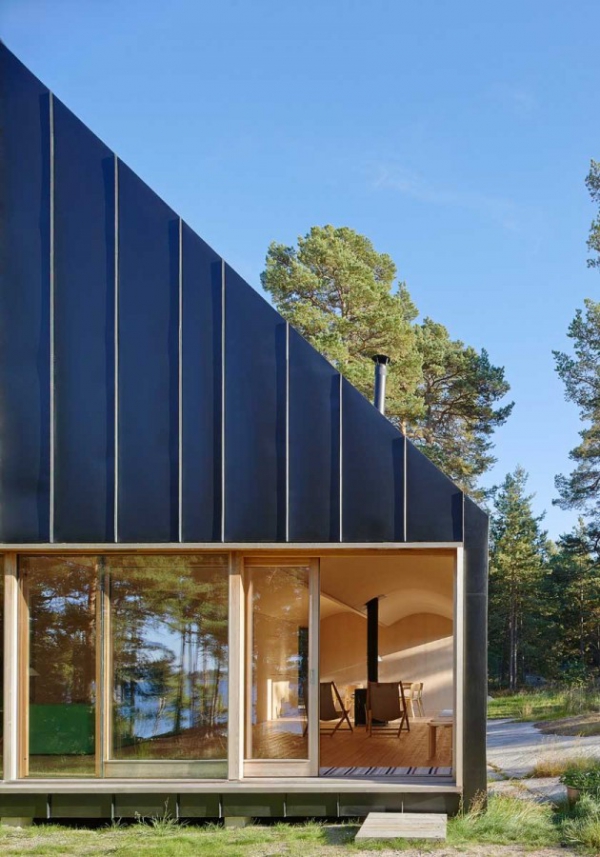 Engaging with the physical and climatic context, this family vacation house is created as a consolidated volume enrobed in folded black sheet metal. The cladding moves in synchronicity with the interiors and openings. The house is built on two levels; the lower level is in a free and open dialogue with the outdoors while the upper level lies carefully tucked away in the pitched roof.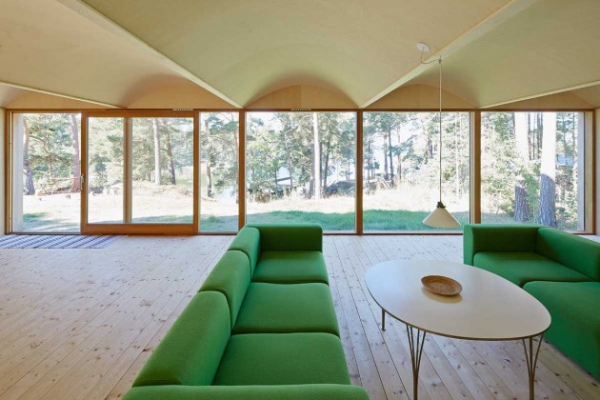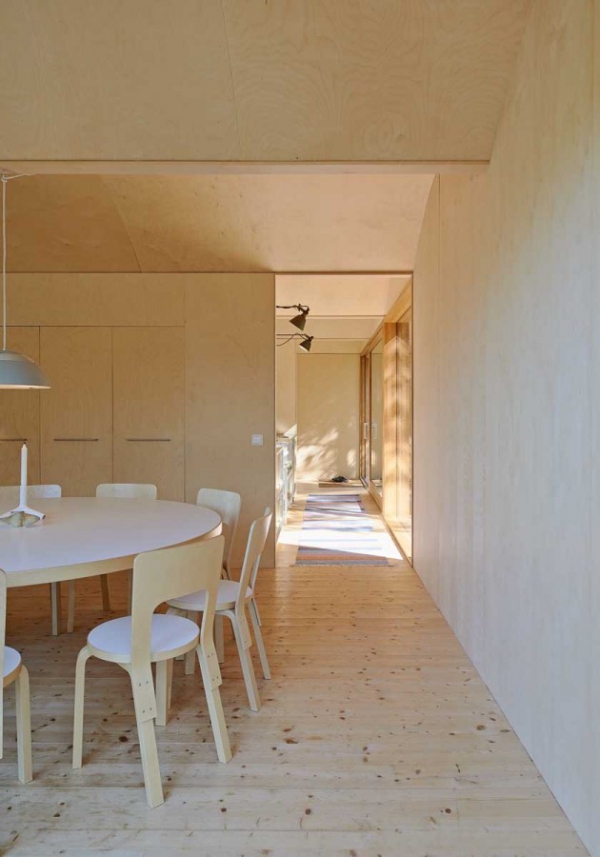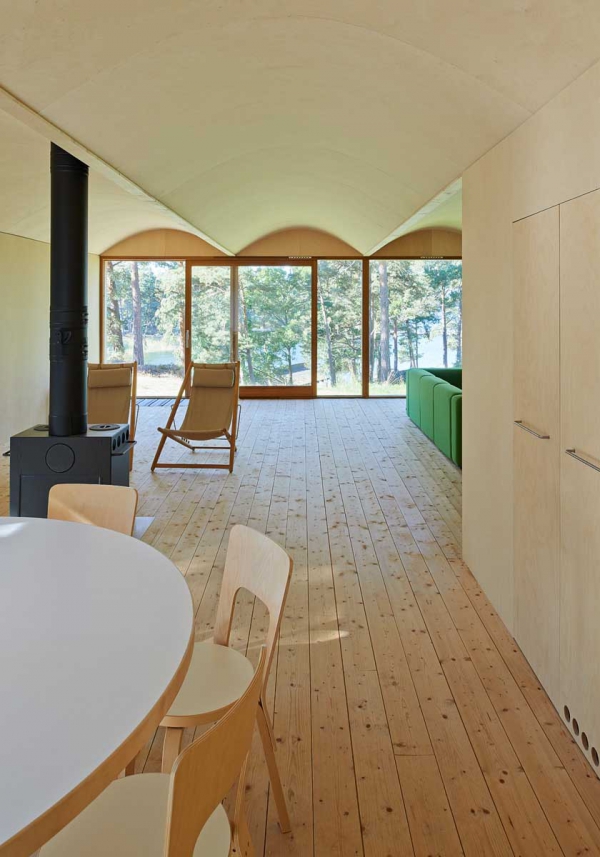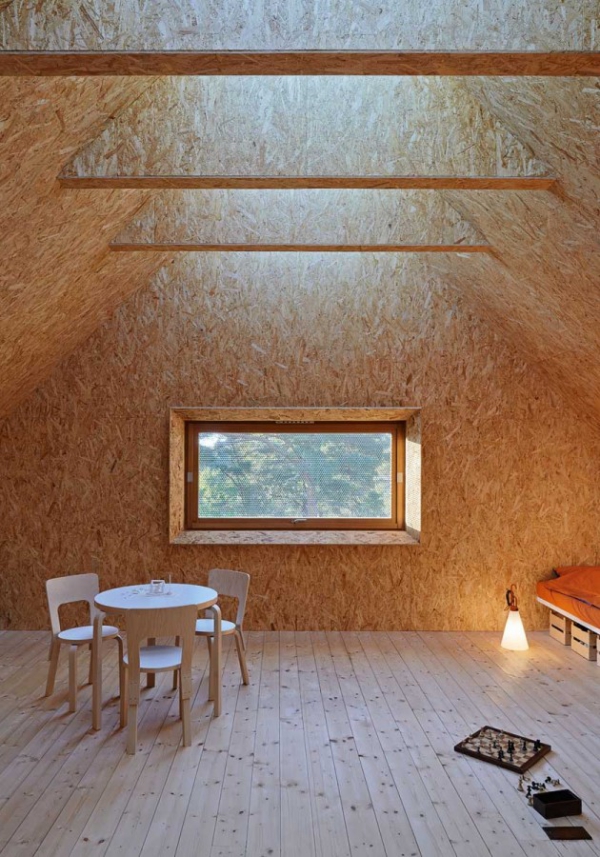 A central core containing the kitchen, bathroom and stairs organizes the lower floor into a series of outward facing social spaces. Large hardwood windows slide back to create fluid transitions of space, function and experience. Plywood vaulted ceiling sets rhythm to this floor, scaling down the space and its visual impact. The upper floor contains the bedrooms, designed as tactile volumes articulated by the bold lines and delicate textures of glulam wooden beams. A skylight along the ridge of the roof amplifies verticality while washing these spaces with natural light.
A testimony to the understated elegance of Scandinavian sensibilities, this family vacation house is as sophisticated in its design as it is simple.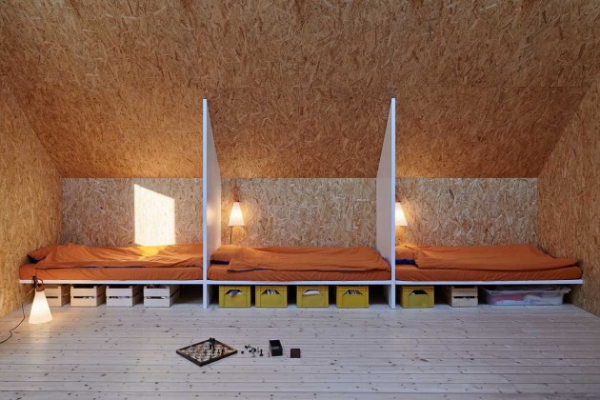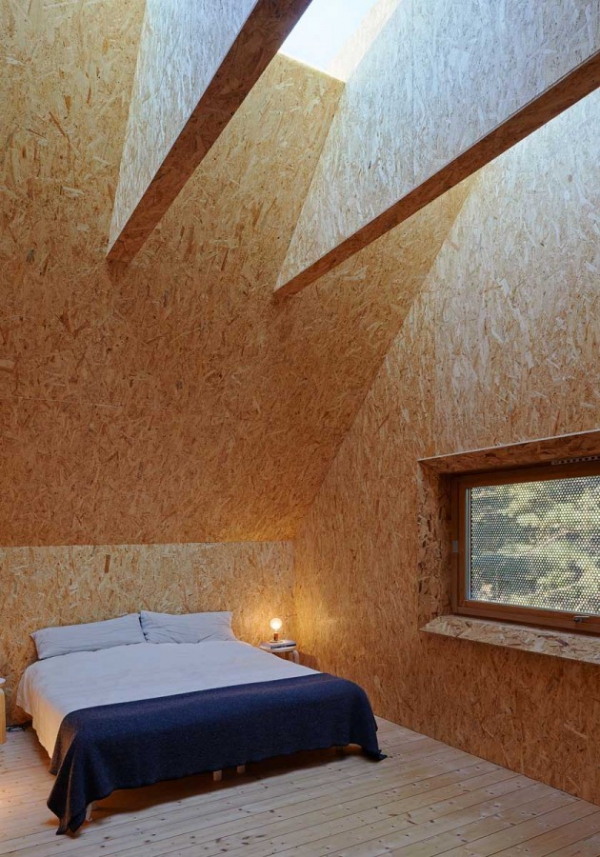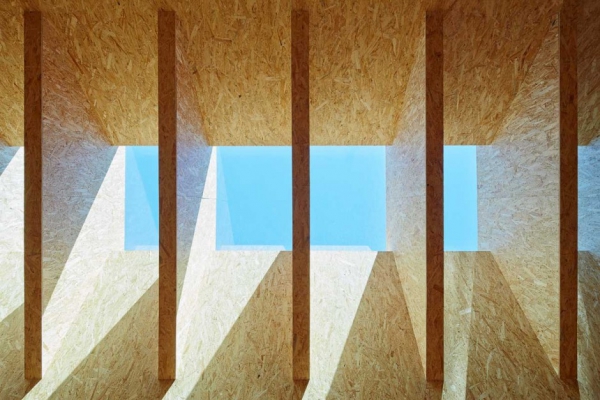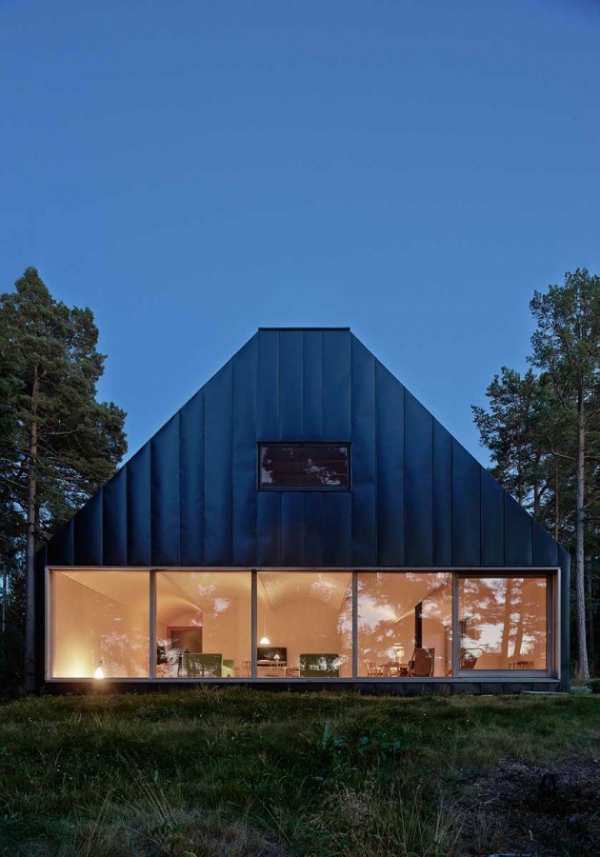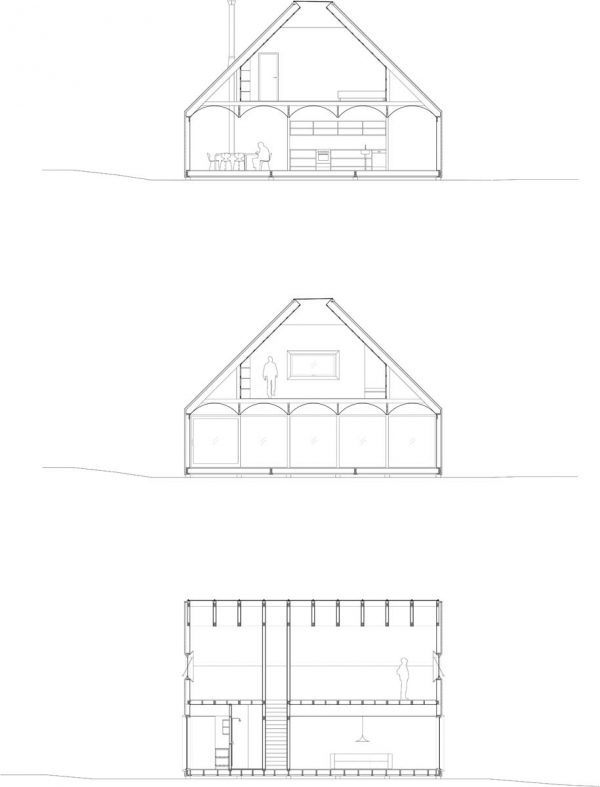 Photography by Åke E:son Lindman