With an exotic twist and a harmonious feel it's no wonder that Moroccan style has finally become more mainstream and desirable. This family home has been given a Moroccan style makeover by the talented designers from Laura U. Colorful, bright and beautiful thanks to the designer team who have spent time and energy finding just the right look for this family property. The Moroccan style interior is bright and refreshing, white walls give the rooms an airy feel, while the small touches make them extra special.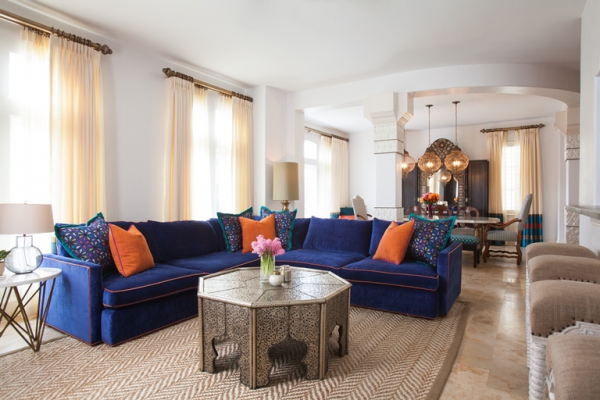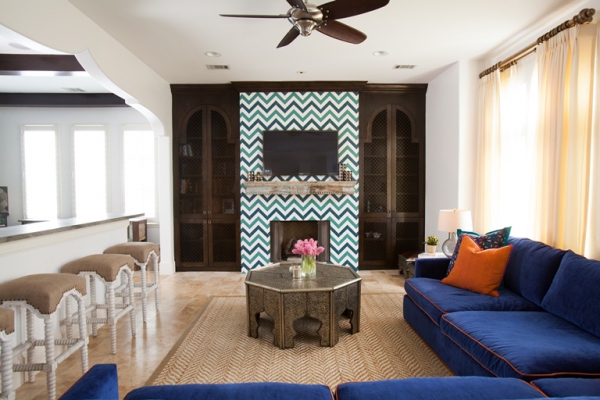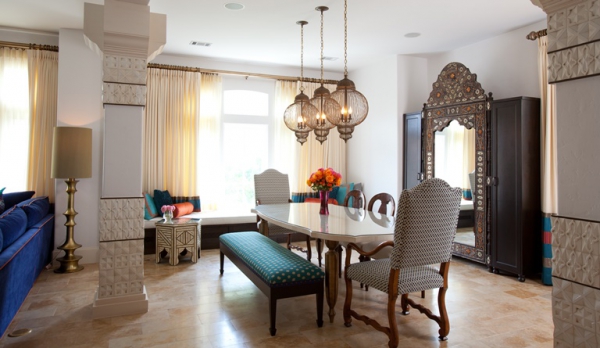 In each room you will find something a little bit different – the living area has a brightly colored and comfortable sofa surrounding a wonderful patterned Moroccan occasional table. In the dining area you can see touches of the East in the stunning pendant lights hanging over the dining table.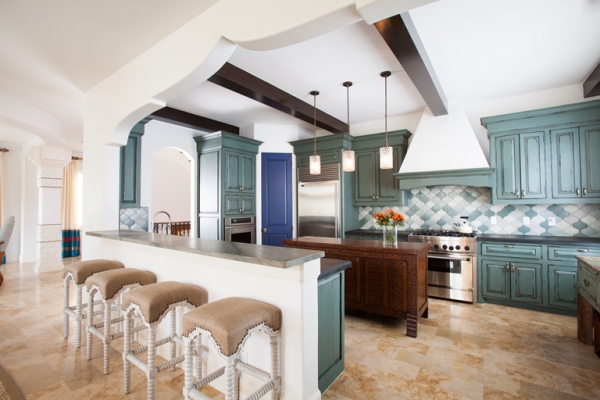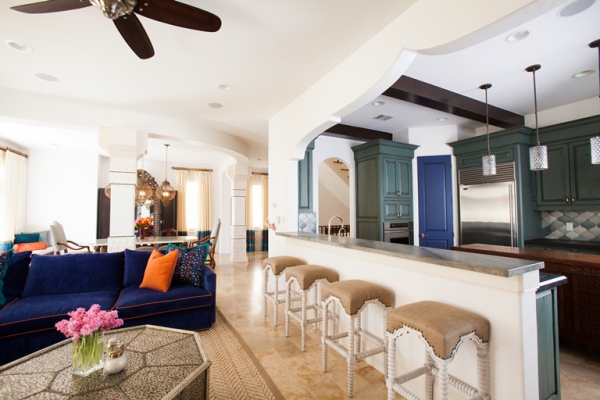 In the kitchen you will find the existing cabinets have been upgraded and given an exotic and updated paint finish, Moroccan shapes and themed furniture complete the look and bring it all together beautifully.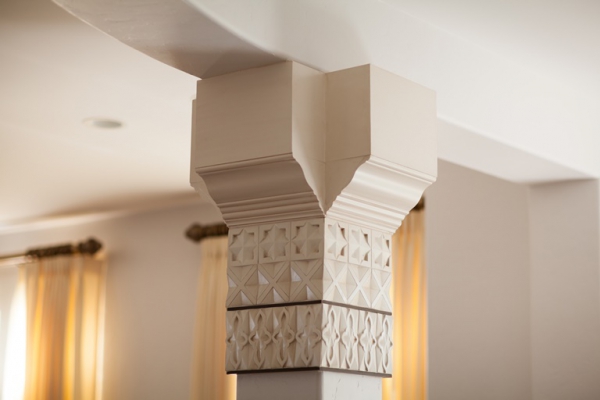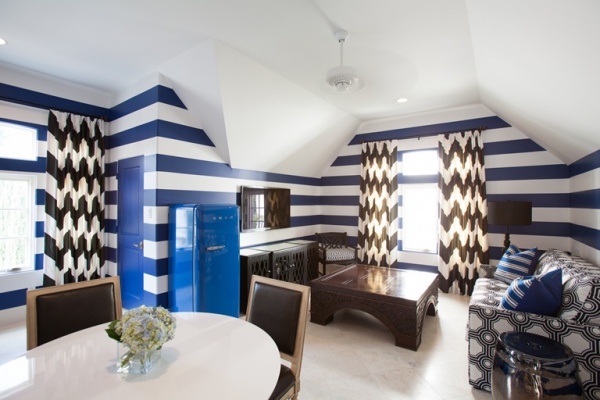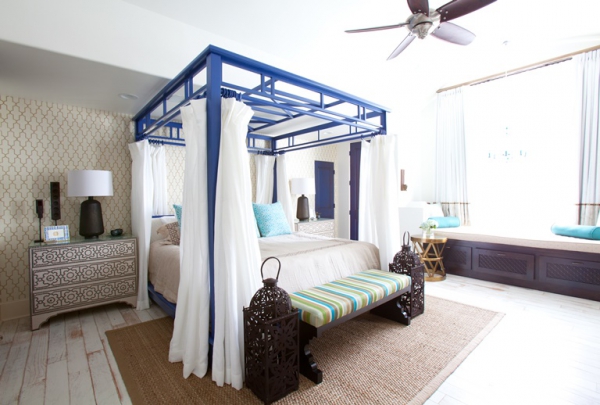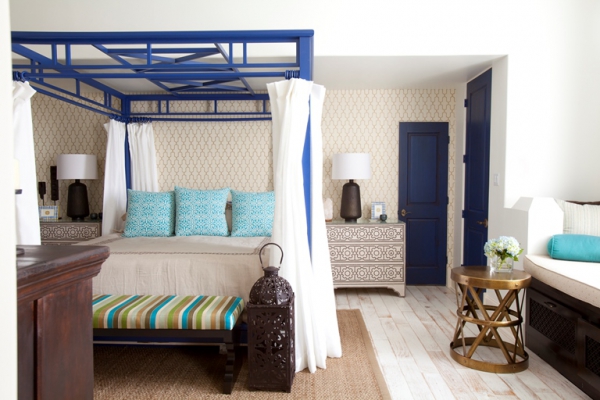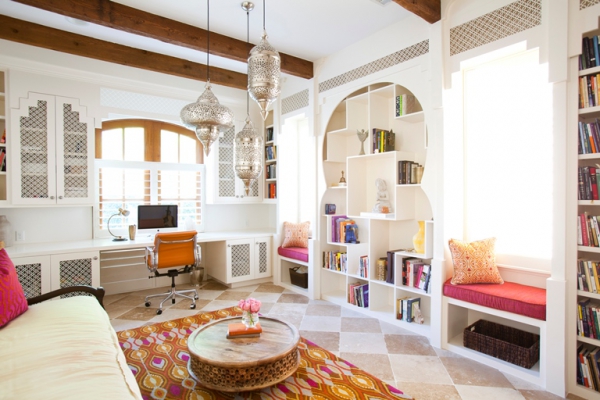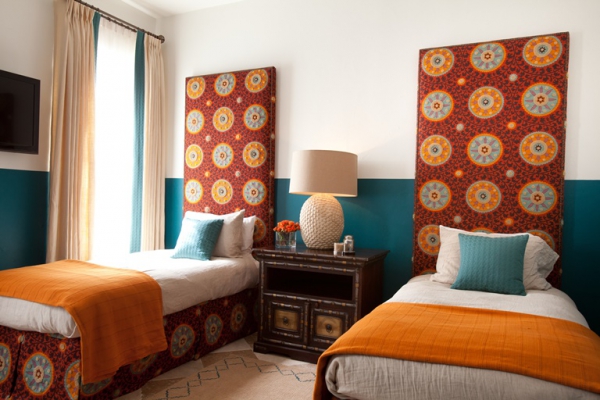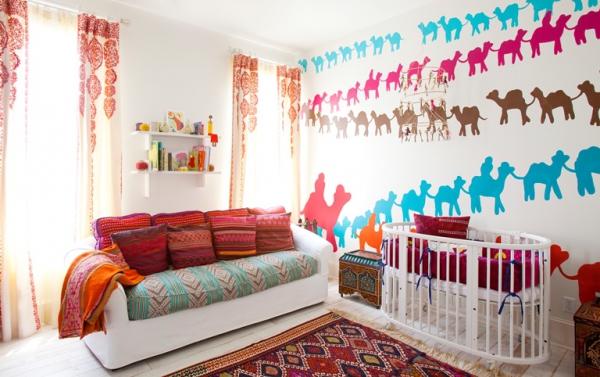 The bedrooms are brightly colored, with Moroccan patterns giving them an inspired feel.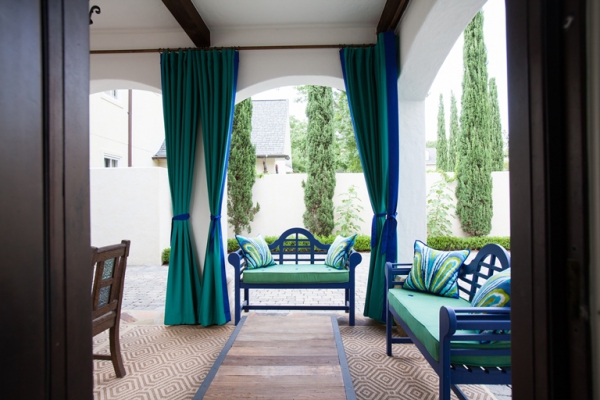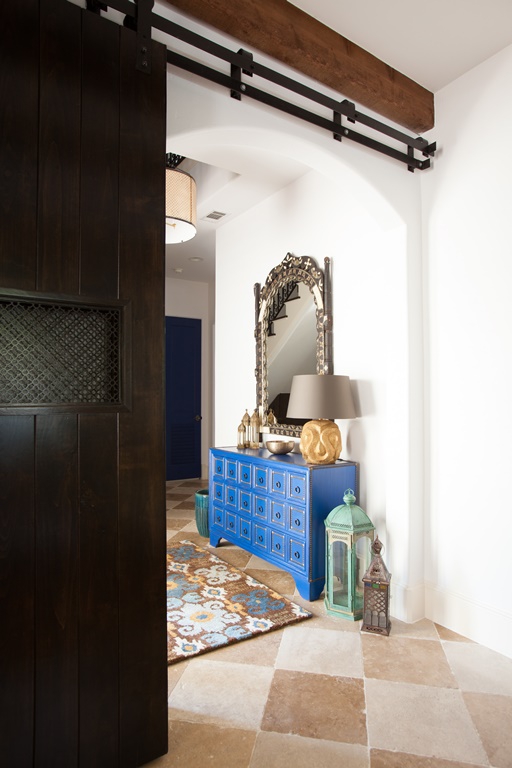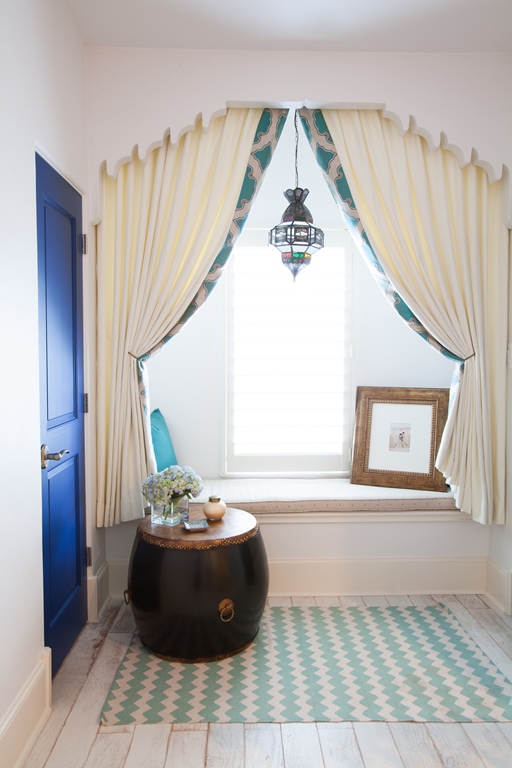 A cozy entrance hall has a shaped built in pelmet framing patterned curtains that hang over a cute window seat, the perfect place to sit and relax. This Moroccan style home is a tribute to great design and true exotic style.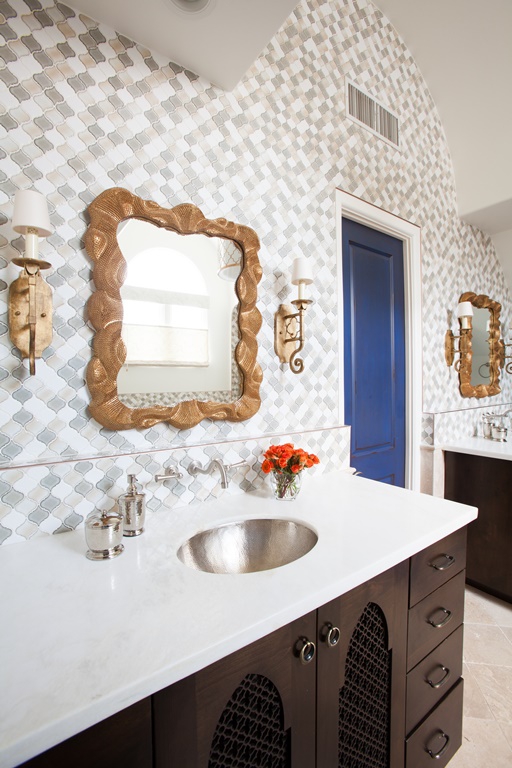 A few words from the designers "While Moroccan style has been on-trend this last year or two, our clients wanted to be surrounded by their favorite pieces collected during their travels in Morocco. They requested a comfortable home for their family, minimal but important architectural changes, thoughtful use of their collected pieces in the context of functional furniture, and a sense of youthfulness, both inside and out of their home."