Reclaimed materials and inventive solutions come together in this eclectic home to create a playful fluidity among its naked materials and surfaces. Spanish actor Gustavo Salmerón realizes a unique vision for his Madrid house with industrial simplicity and skillful panache. Left unfinished by the previous owner, Salmerón creates a 1,938 square ft. work of art that utilizes every wall, element and surface to communicate an idea.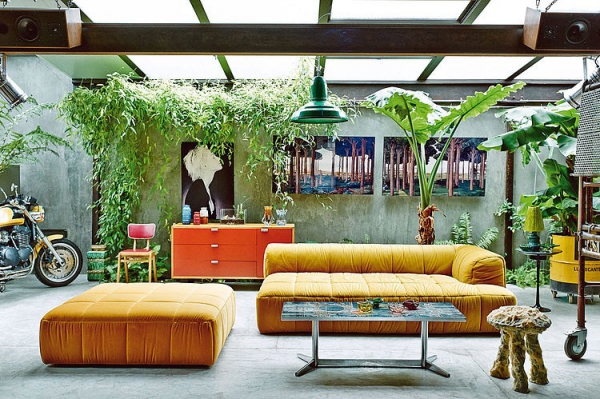 Stripping back the building to its functional aesthetics, this eclectic home design celebrates the cool, polished concrete walls, unyielding steel beams and a network of ducts and pipe that weave through it. The unattached coldness of the structure is cleverly balanced out by the welcoming embrace of exposed wood furniture, warm tones of yellow, red and orange, and a generous spread of lush green planters. Add to that a careful mix of fittings and furnishings from across space and time- ranging from a shiny disco ball to a pink 70's styled refrigerator- and this eclectic home comes alive with playful possibilities.
Salmerón also strikes gold with his portable furniture- adding a set of wheels to the staircase and planters not only adds to adaptability of the space, it also reaffirms the identity of its owner. This is a house of infinite potential and a multitude of facets- a space for invention that is just as bare as it is bountiful. This is garage chic perfectly defined.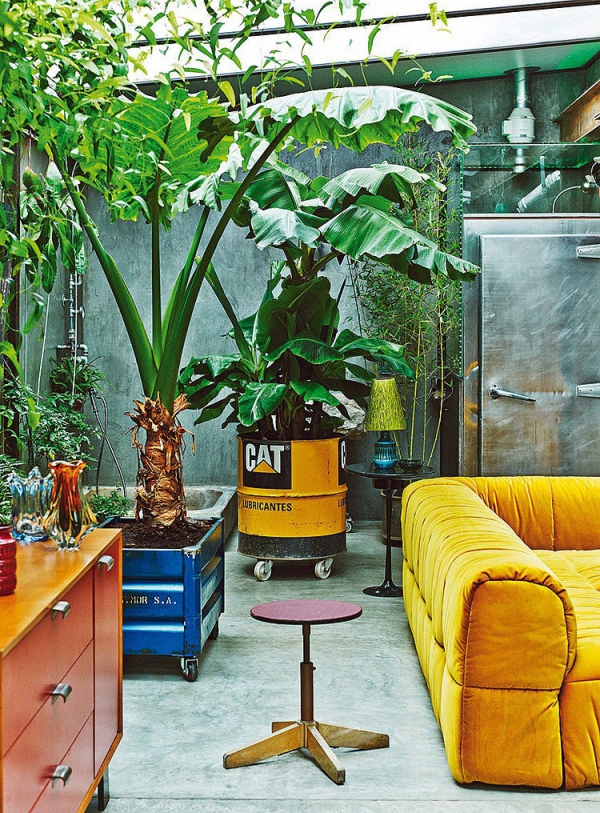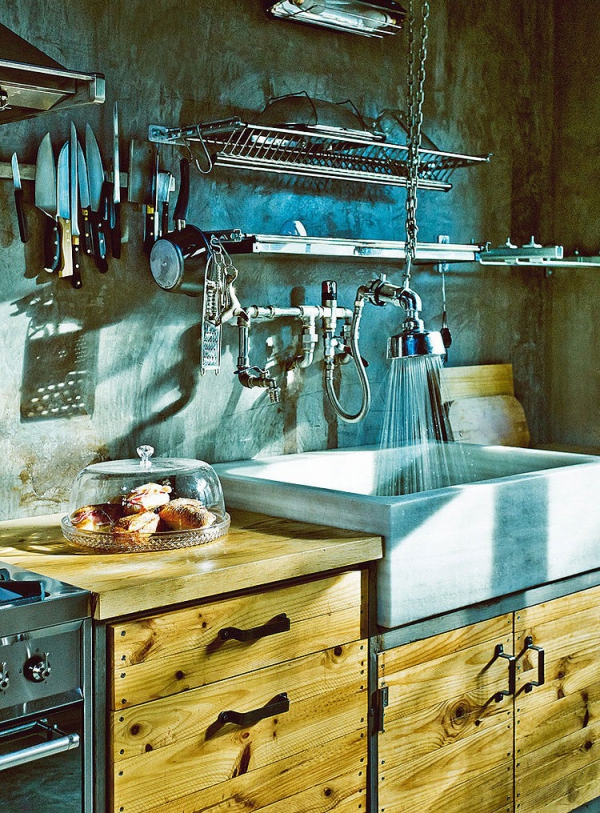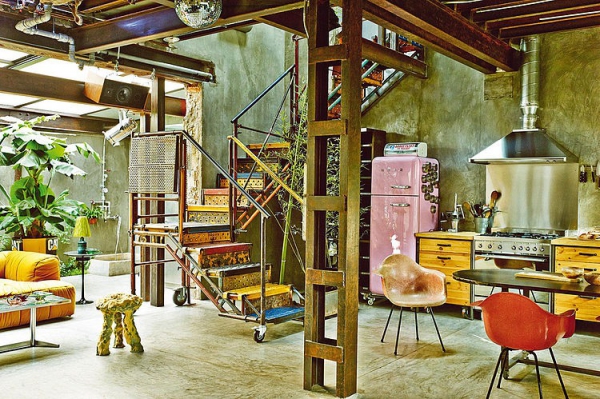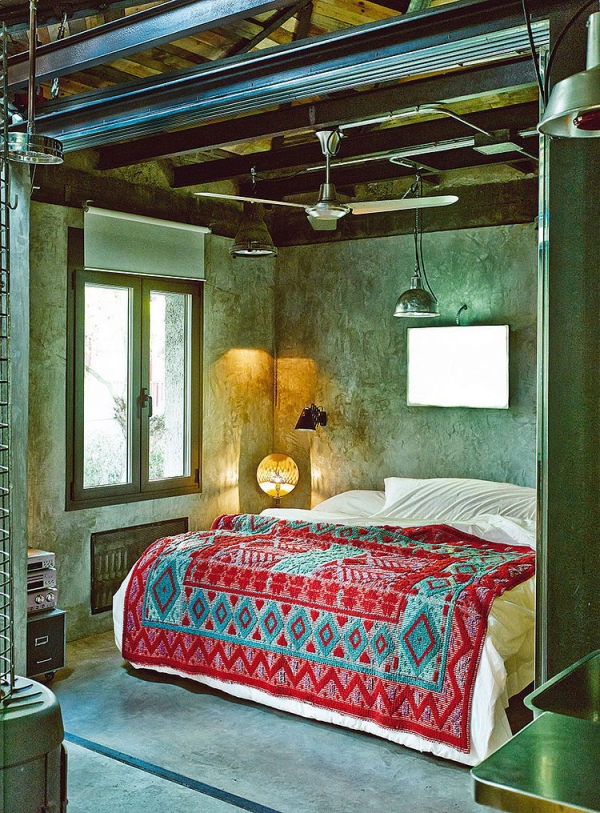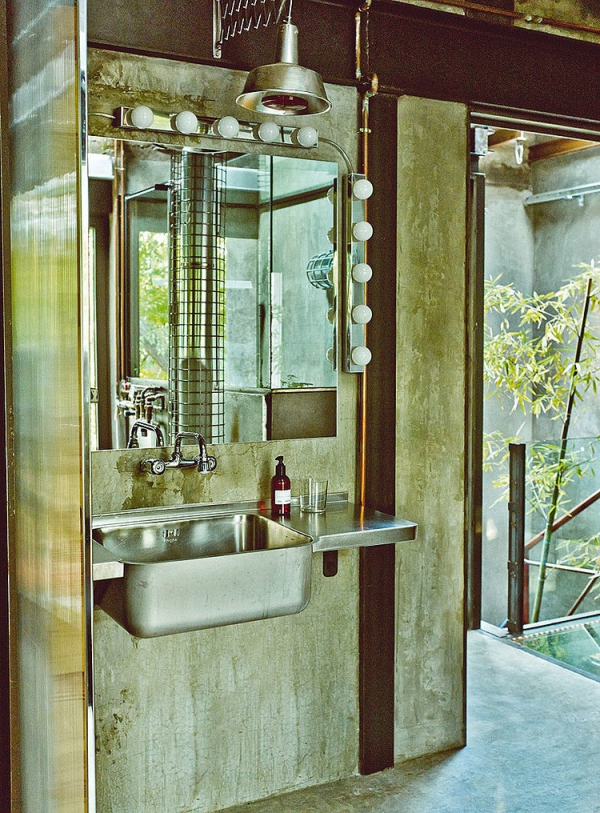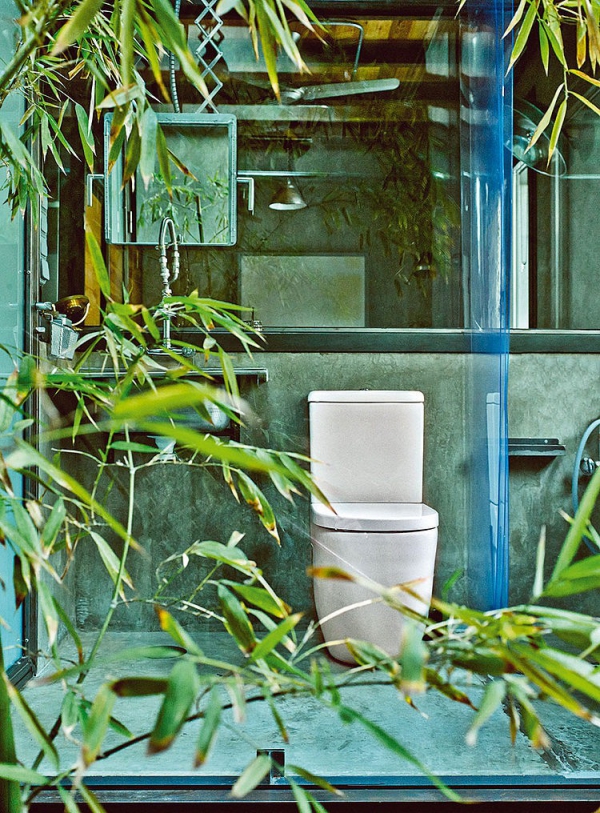 Photography by Gonzalo Machado found on HomeDSGN