As the promise of spring approaches, it's quite refreshing to see it stay a little lighter later in the day, as well as less-than-frigid temperatures. But we aren't out of the woods yet! To keep the winter blues from getting to us, we've decided to use today's feature as a way to look forward to seeing the seasons change a little faster. The Aboda Design Group brings up this breath-taking dream house on the beach in Queensland, Australia. Can you feel the heat already?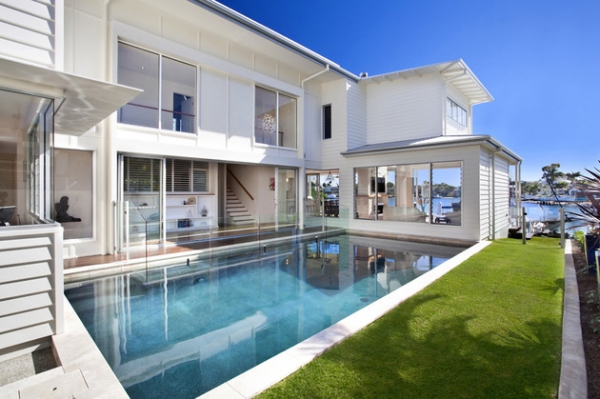 It's common to sometimes think of beach homes as traditional dwellings that have more emphasis on its surroundings. However, Aboda does a great job of creating a different perspective on beach homes altogether. From the outside looking in, this dream house on the beach creates a beautiful contrast to clear blue skies, while the shuttered windows help to filter natural light, as well as keeping things cool as the sun bounces off of the water. The extended deck is perfect for catching the ocean breezes and tending to the mini-garden. Walking inside of the house, you're welcomed with polished hardwood floors and large windows that make it easy to appreciate a panoramic view of the shore from wherever you choose to sit or stand.
Summer can't come fast enough!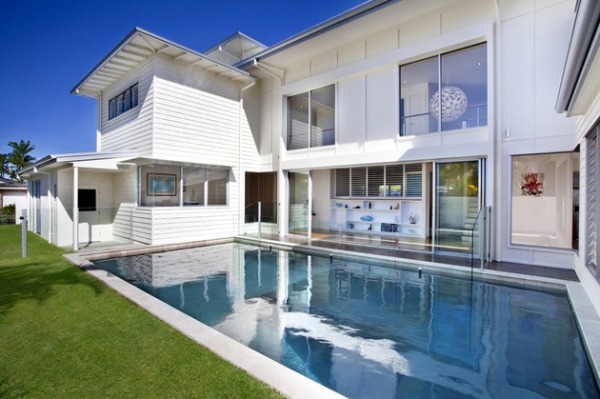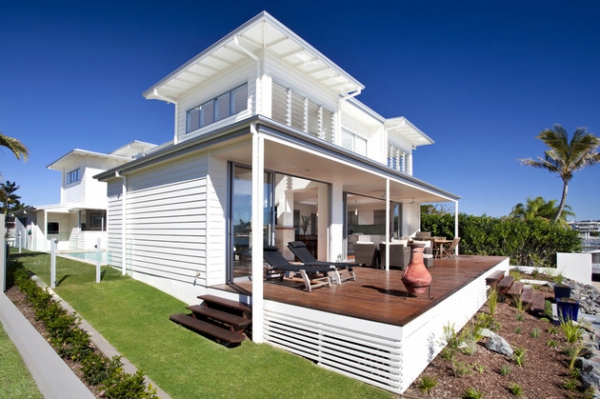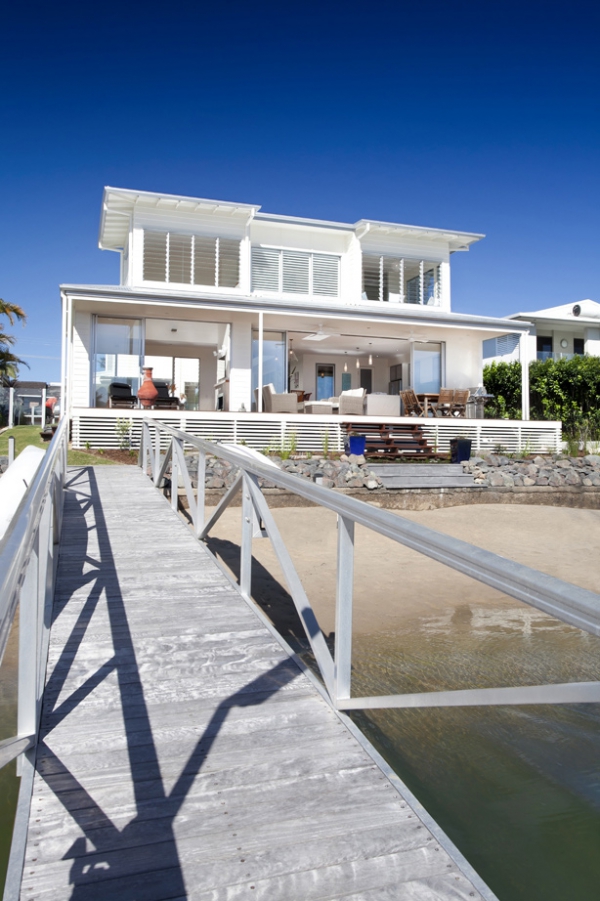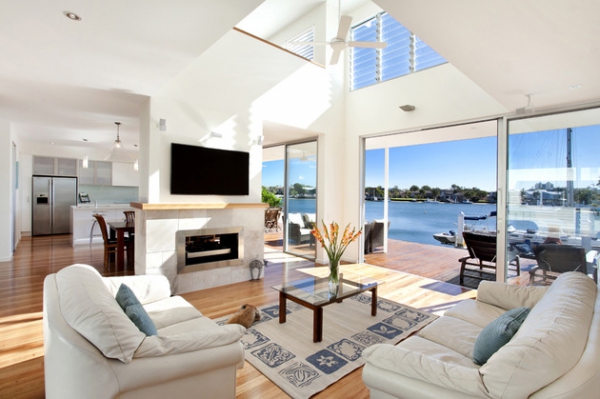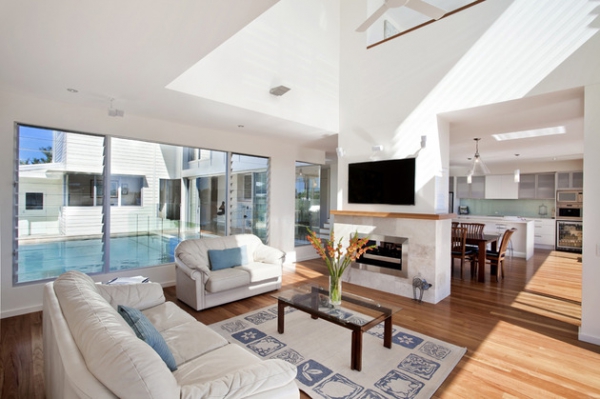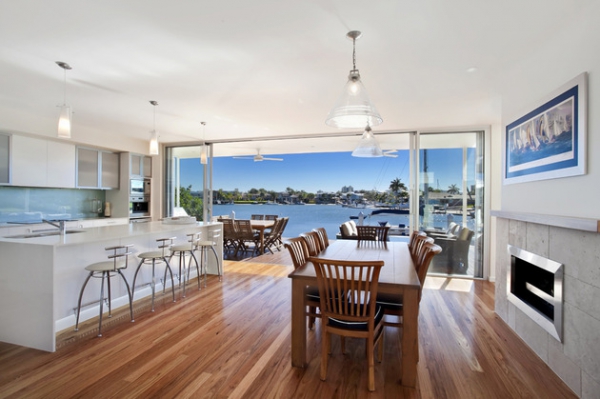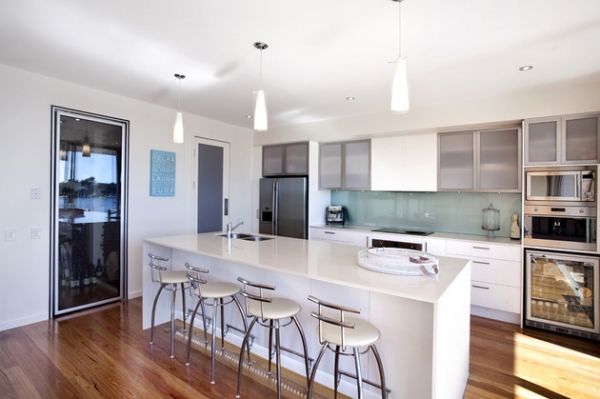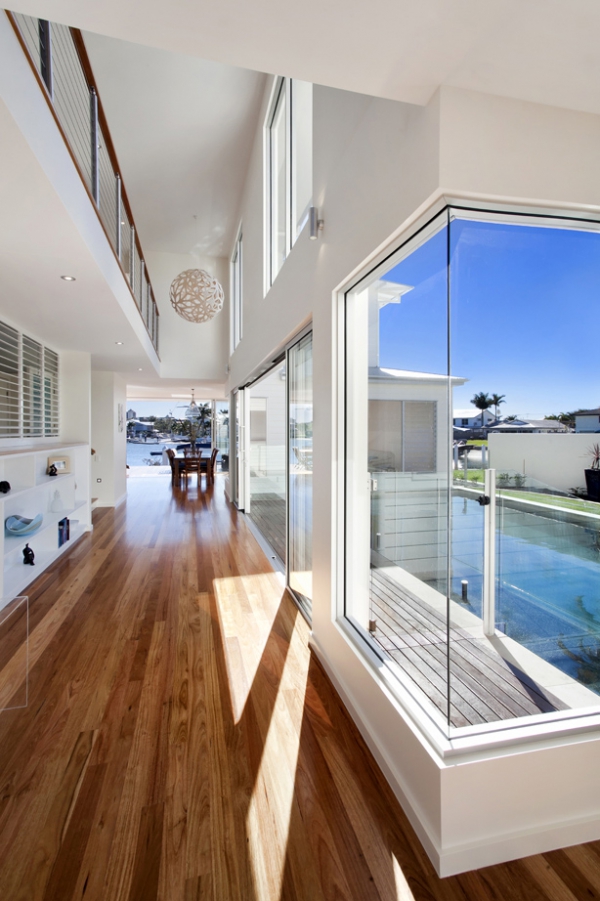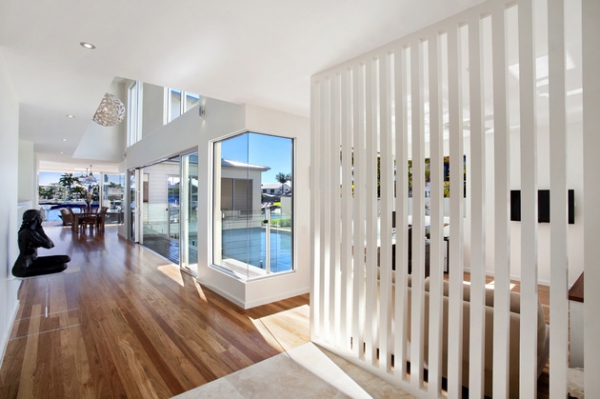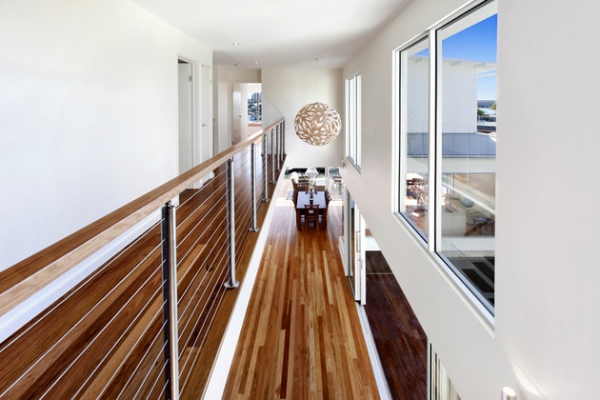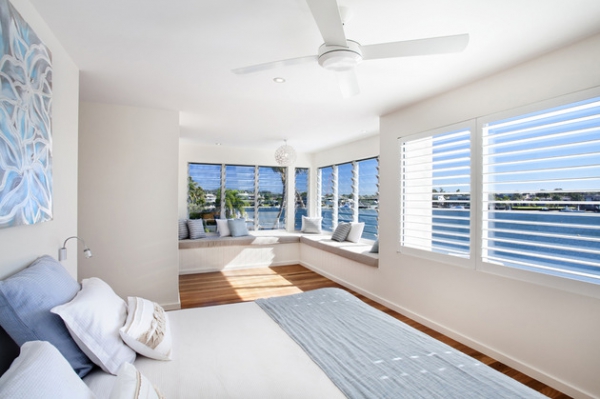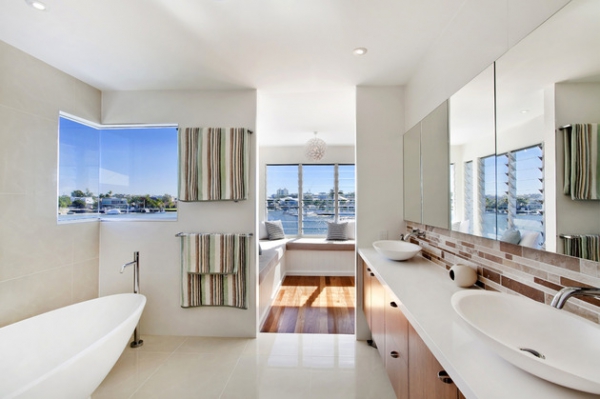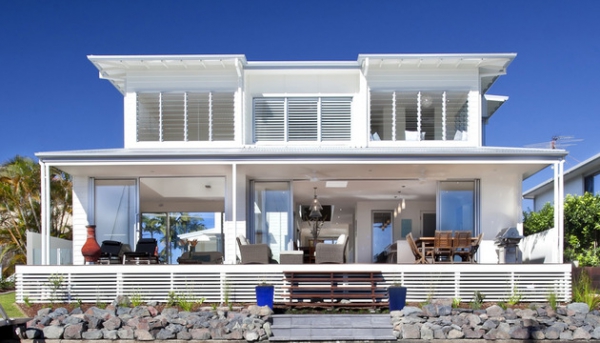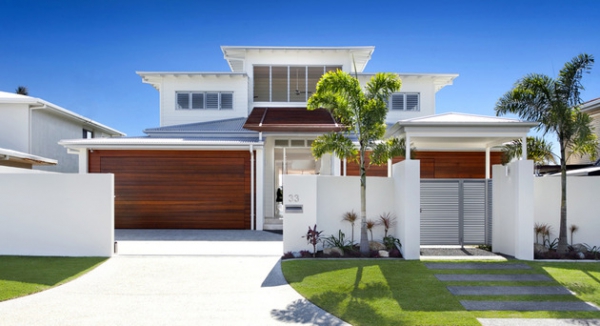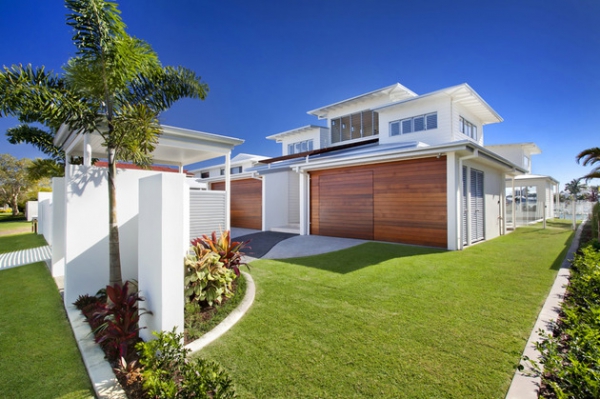 Photo credit: Paul Smith