Don't you wish you could just get away from it all? Wouldn't it be divine to always wake up peaceful and always grounded in nature? In today's busy and highly technological society, those kinds of environments are needed more than anything. Located in California, USA, is this dream house in the woods; perfectly placed in the middle of abundant Redwood trees. What could be more perfect?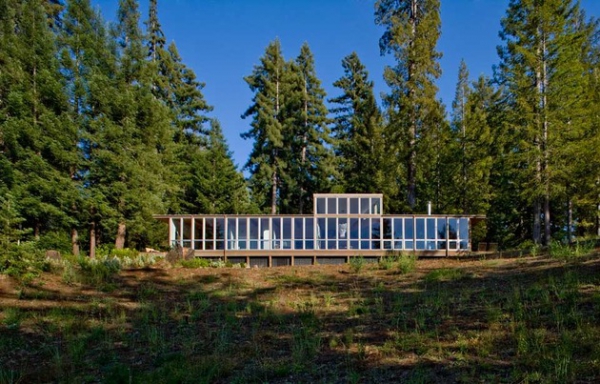 This dream house in the woods was designed by Tumbull Griffin Haesloop Architects. It's no surprise that they designed this home for two graphic designers, who we're sure were instrumental in the unique narrow design that this home possesses. On the north side of the home, you're able to view the vast forest in all its glory. On the south side, you get a little taste of civilization with the view of a nearby road. Walking into the home, the wood in interior design is immaculate! With sunlit hallways and soft, neutral color schemes, you are welcomed with warmth. The dining room is presented with grand appeal with its hanging art and amazing view of the lush world outside while the living room is a little more cozy and complete with plush furniture.
Thanks to dream houses like this, you'll always be able to naturally take things in stride!