A dilapidated weatherboard Victorian house is reinvented into a fluid composition of space, texture and personal identity in this creative designer home renovation by Jon Mikulic. Founder of Newline Design, he envisioned the Armadale House – his own home- as an amalgamation of family space and priorities with the extensive flavor and vibrancy of his social calendar. Located in a suburb of Melbourne, Australia, this design is a tribute to detail, taking on the various aspects of the brief – one challenge at a time.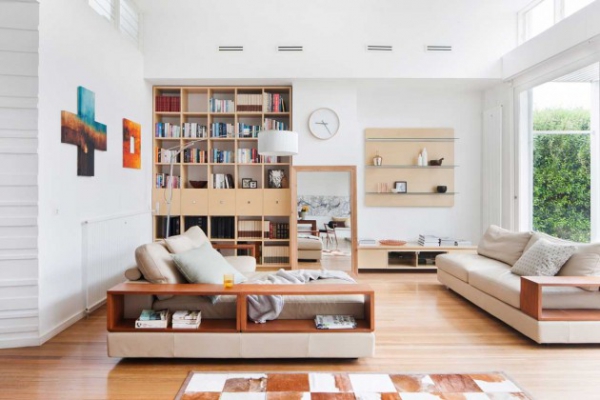 The designer home renovation commenced with outing the old and redundant – breaking down the existing structure spare the front two rooms. New spaces were then carved out of the site staying clear of gun-barrel corridors, instead opting for a layout of areas that flowed into each other – along the horizontal and the vertical. The entrance too was reorganized to cure the abrupt access and movement of the front entry; instead a side entrance and vestibule was created off the western face, accentuated by new landscaping choreographed by designer Rae Jones Evans.
The interiors are generous, neat and fashioned in sophisticated restraint. Mikulic creates stunning contrasts using singular textures- through wall and elements – to create vivid backdrops to the muted decor of this designer home renovation. These are also articulated with a good degree of functional adaptability to accommodate more functions within the established footprint – the connected study and showroom for example can be effortlessly transformed into a more formal social core.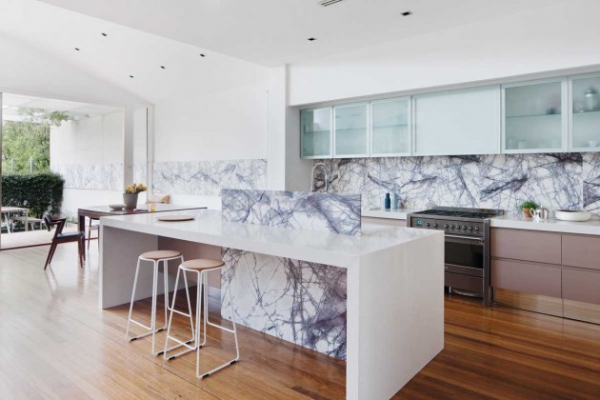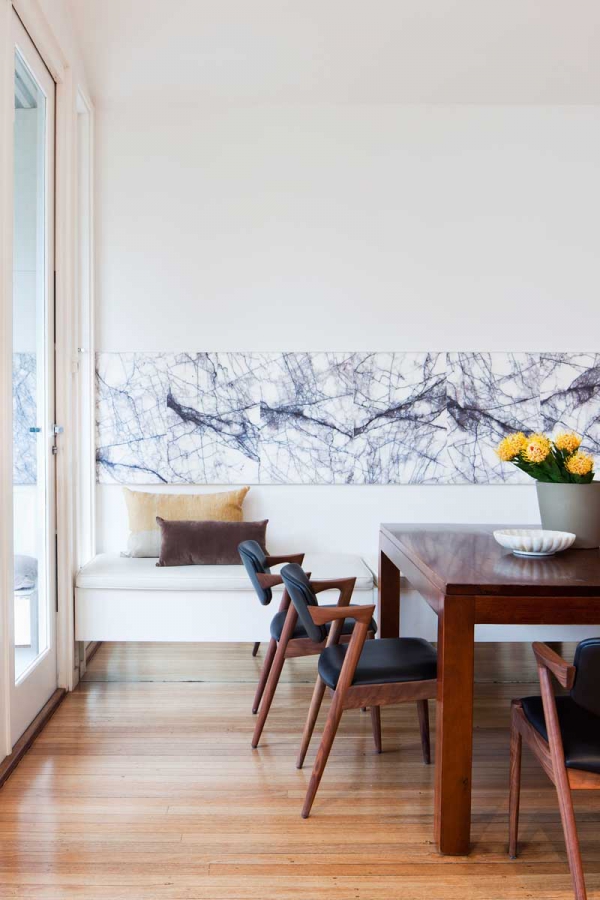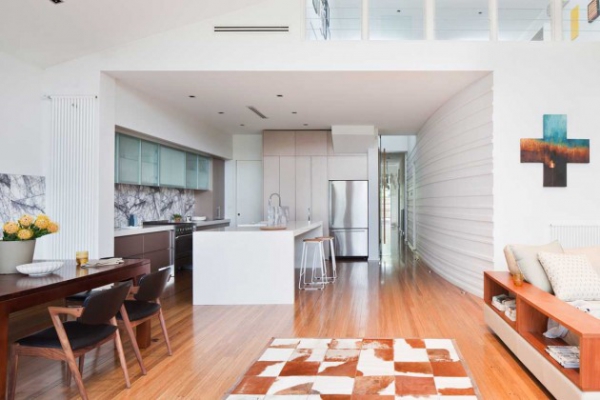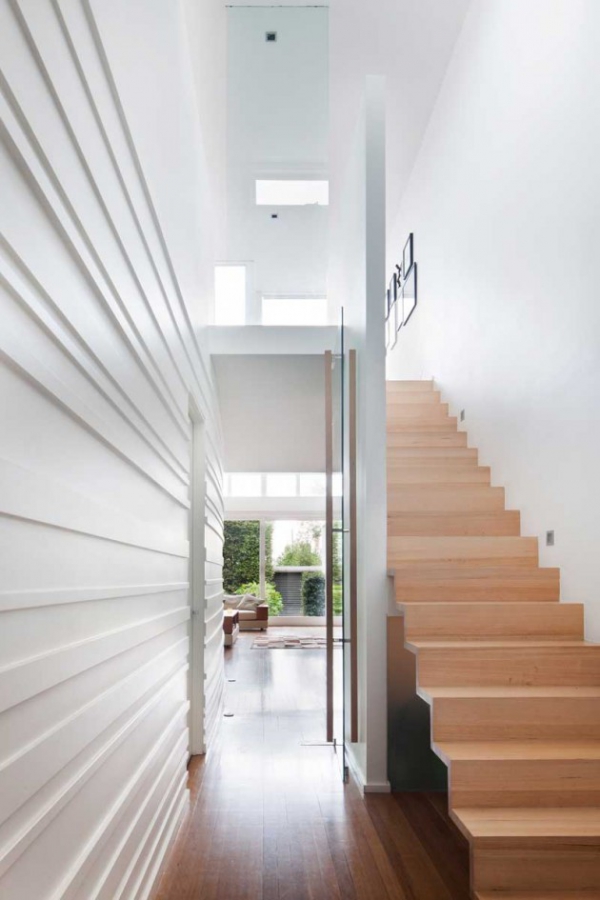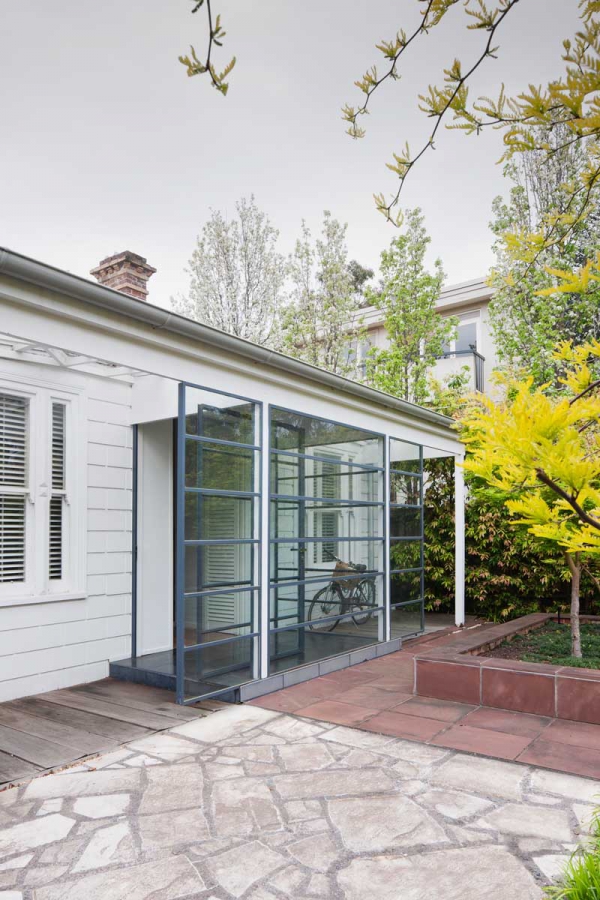 Photography by Shannon McGrath