Luisa Olazábal created this dark gray elegant house design. She creates a stunning relationship between openness and seclusion, providing an interesting dichotomy and cozy home.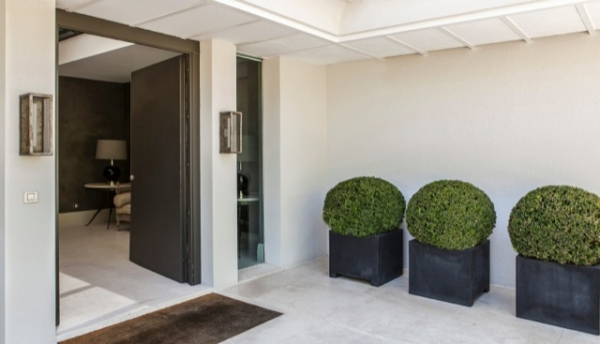 The entrance to the home is simple and modern with its gorgeous floors and precisely trimmed bushes.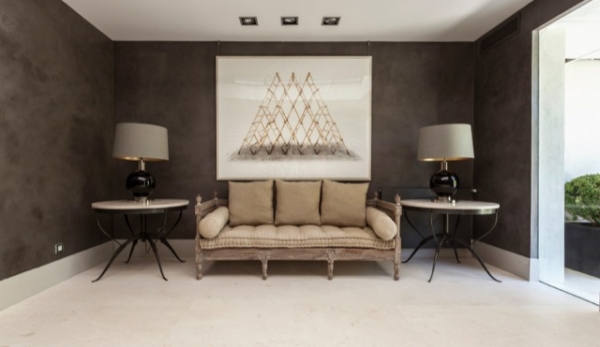 The foyer in this elegant house design is symmetrically seductive, setting the tone for the rest of the house. The luscious textured dark gray walls and cream floors are spectacular. A sumptuous vintage sofa is framed by a geometric artwork, two fabulous tables, and two lovely lamps. We absolutely adore this space.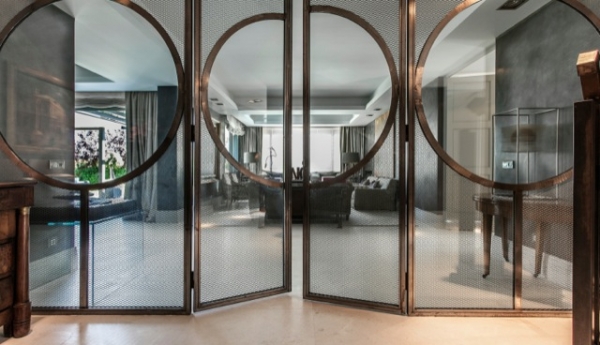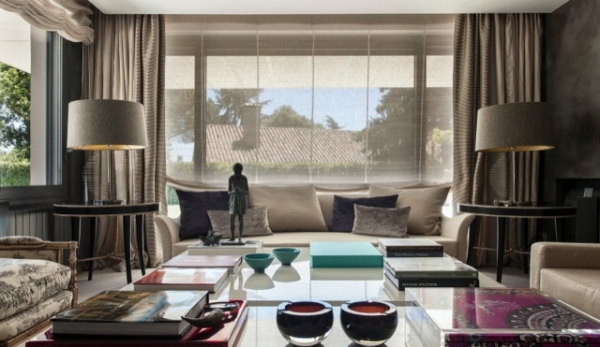 Now this is the definition of a grand entrance. This entrance to the living area is definitely one of a kind! Upon entering the living room, the sophistication of this elegant house design is in full force. The cozy and enchanting design of this dark gray space is fantastic. The grays and creams are highlighted by minimal touches of turquoise and pink. Curtains add the option for privacy, and a wonderful screen, adds a sense of mystery and intrigue to the atmosphere.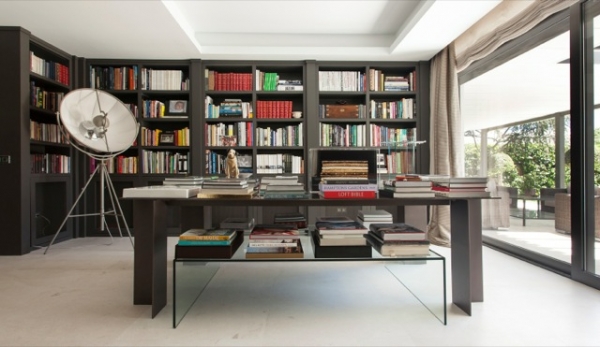 The office is handsome and sleek, with floor to ceiling windows, providing a bright space to work. Stunning built in shelving fills the walls, fashioning more than enough space for storage and books. We love the satellite, it adds a playfulness to the room, breaking up the seriousness of the design.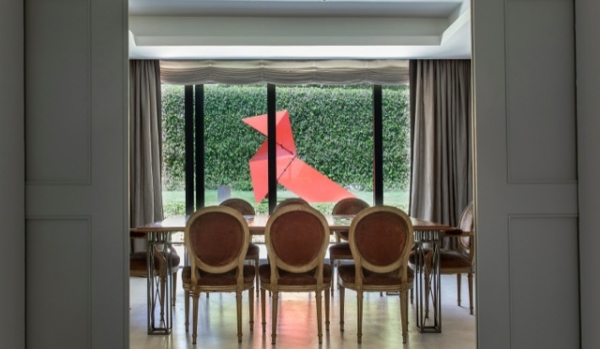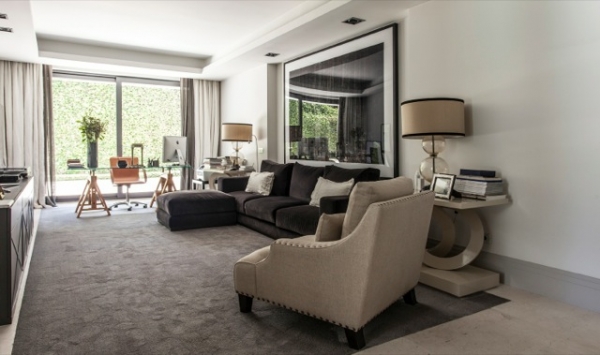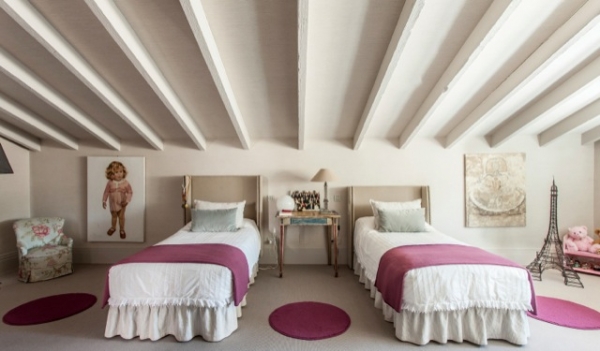 The kids' bedroom is adorable. Beams decorate the ceiling, while pink accents add a bright touch to the space. The Eiffel Tower, wonderful artwork, a small chair, and stuffed animals, create a dreamy and stylish kids' bedroom.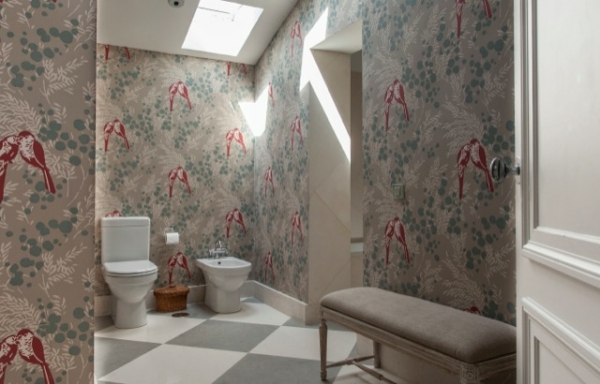 Images by Luisa Olazábal
In the bathroom, a gray and white design fills the floors and multicolored wallpaper decorates the walls. The gray bench is lovely and plush, and it connects to the fantastic walls in the foyer.
Simply gorgeous.