Spring is in the air and summer is right around the corner. This has us dreaming of the beach. So we were immediately drawn to this amazing beach house design on Tybee Island, Georgia which was designed by Joel Snyad of Rethink Design Studio. Snayd has used many interior design styles to create an interesting eclectic space.
What makes the house especially unique is the mix of vintage and modern furnishings.
The eclectic array of the homeowners art work also adds a personal touch and makes a statement.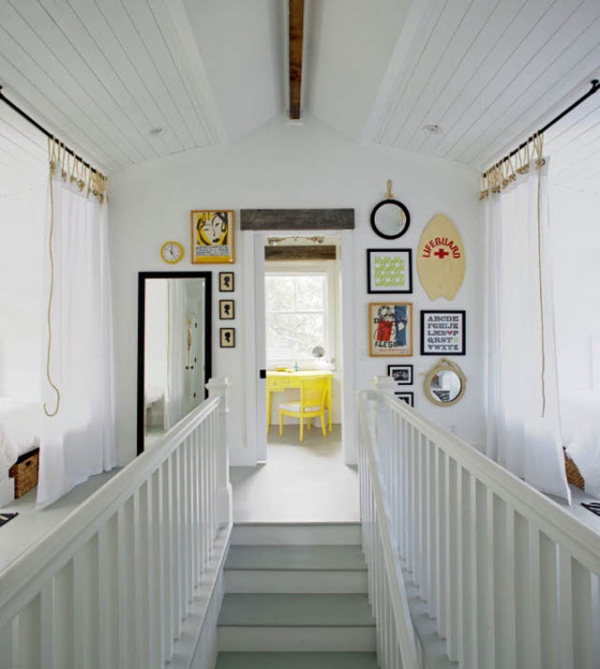 The crisp white walls and ceilings throughout the home create a nice backdrop for furniture pieces, bold paints, accessory colors, and art works. They seem jump out and become the stars of the home. The natural wood beams on the ceilings and above the windows bring a feeling of nature and work nicely with the cane and rattan furniture. And the bright light streaming through the windows makes the whole house feel spacious and inviting.
Because the lines of the furniture are streamlined and the bright colors are fun and playful, the beach house does not feel overly feminine as shabby chic can sometimes be. It makes it feel charming and inviting. The interior design style can work for many different people's tastes and lifestyles.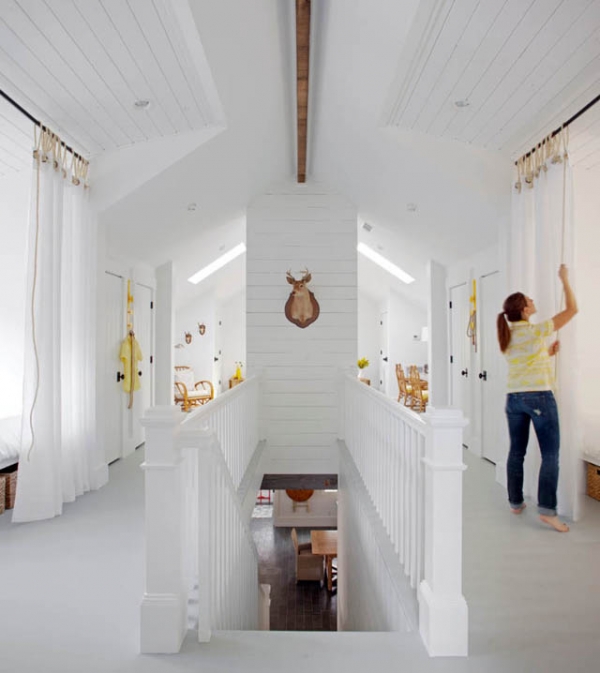 The vintage rattan chairs and tables scattered around the house pair perfectly with the new furniture. Add to this the bright and bold accessories in colors such as yellow, red, blue, pistachio, lime green and pale turquoise and you get a hip modern take on shabby chic.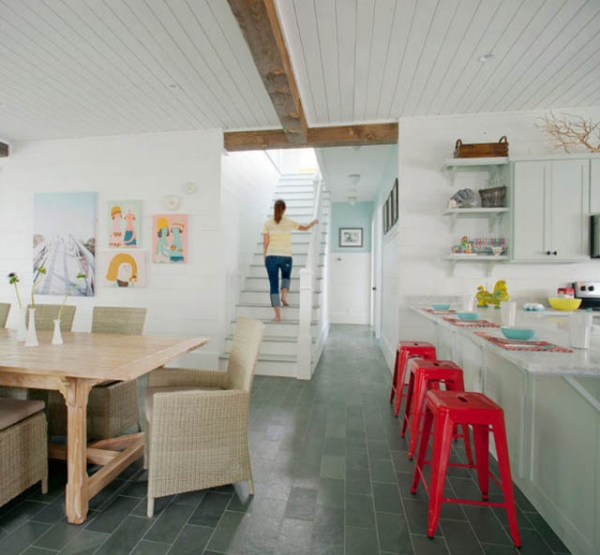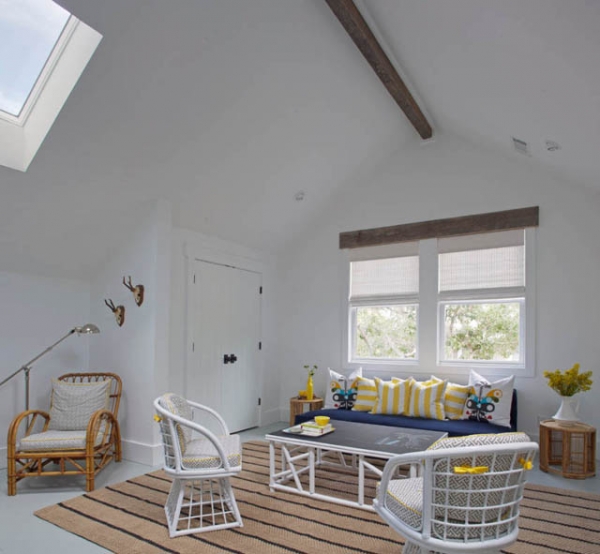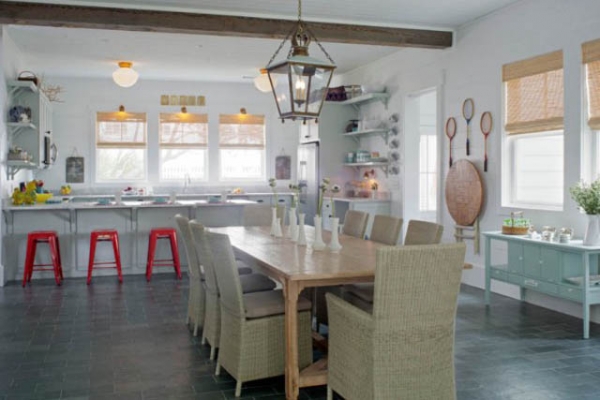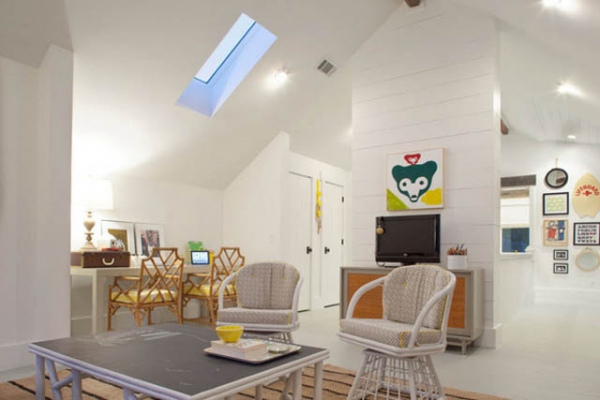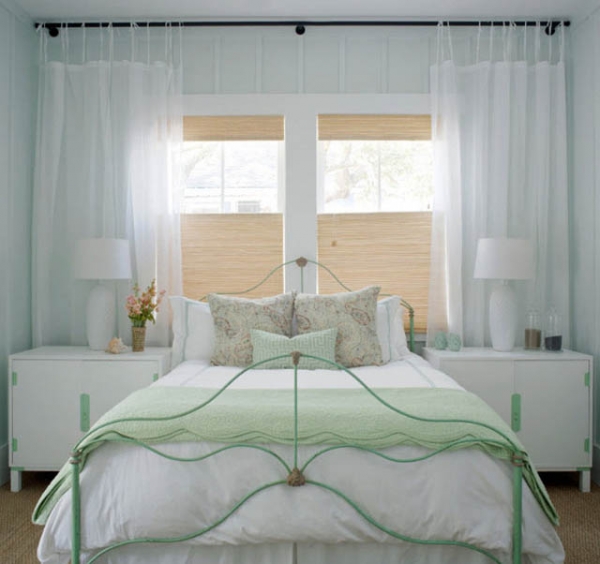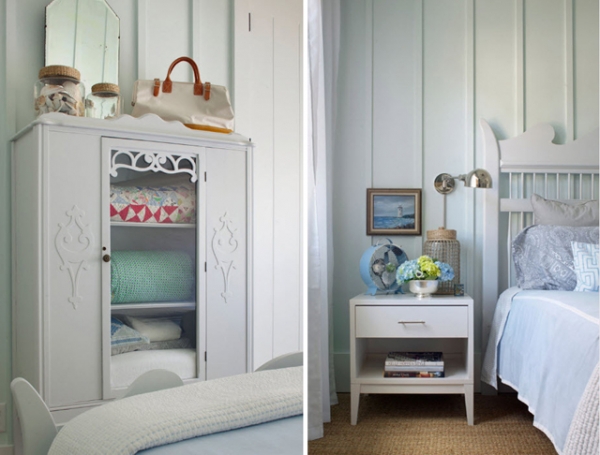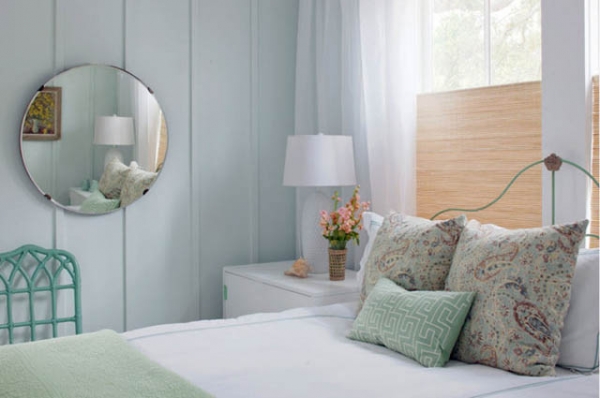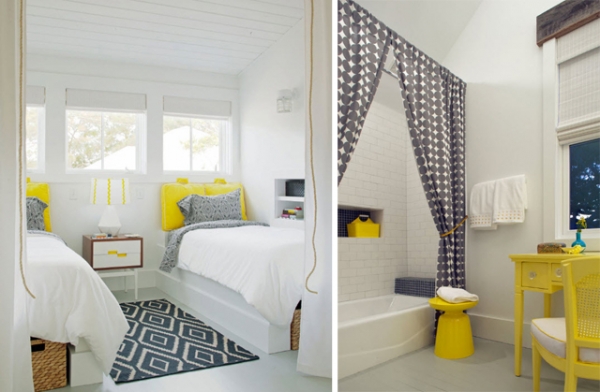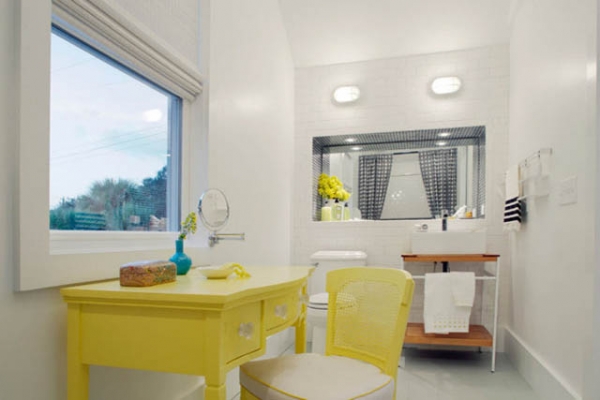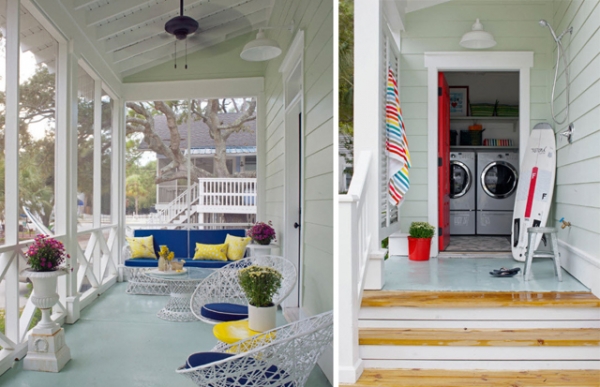 This fun sunny beach retreat has lots of house decorating ideas that can be used in your own home.