We are in love with this adorable small house created by Robin and Mac. Located in San Diego in the US, the couple decided to embark on a project together as their own personal labor of love. The nautical theme of the home is appropriate for the area in which they live in.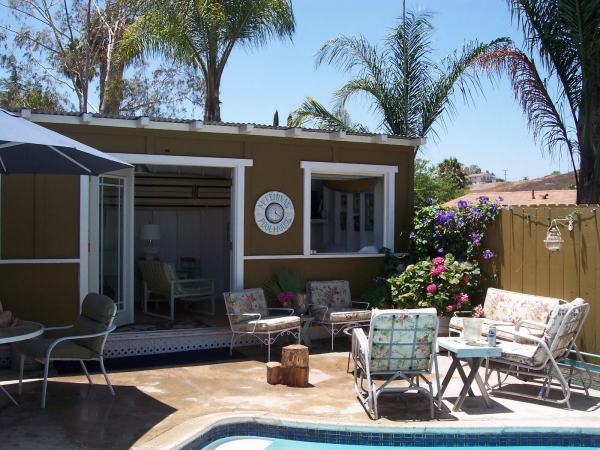 The soft pastel blues featured throughout the house encourages relaxation and tranquility. The soft greens that are paired with the blues really help balance the atmosphere even more.
The choice of furniture and accent pillows that Robin picked helps to create the vintage look that makes this place one of a kind.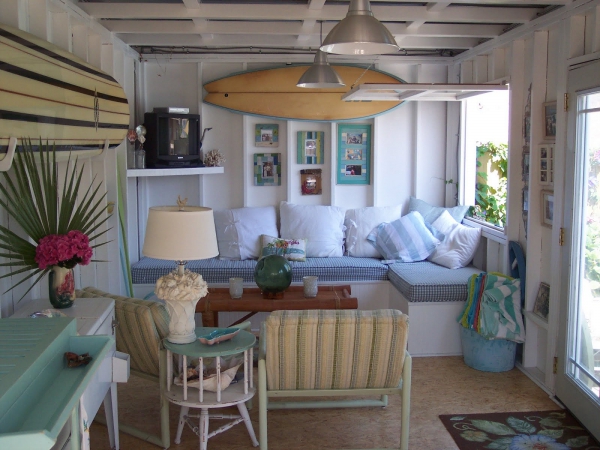 The use of surfboards as the focal piece for wall art really helps to bring a breezy atmosphere into the small house.
We personally like the subtle touch of seashells that are scattered throughout the room as it almost makes it feel like the ocean is right outside the door! While coming outside, we are invited to sit in one of the comfortable floral designed couches for a nice relaxing lounge.
You always have the option of sitting underneath the umbrella table to enjoy a nice meal from the grill and dipping into the pool to cool off is most certainly a given!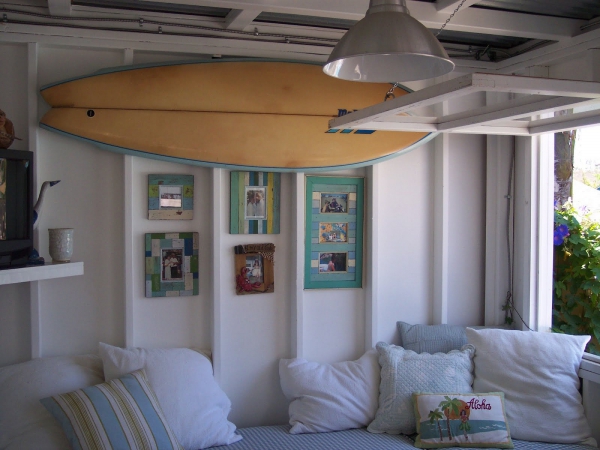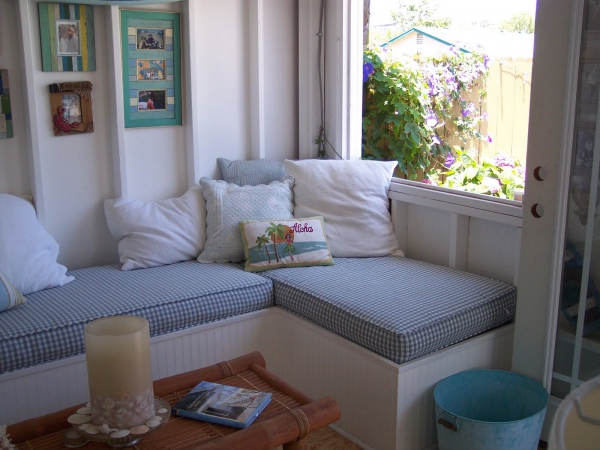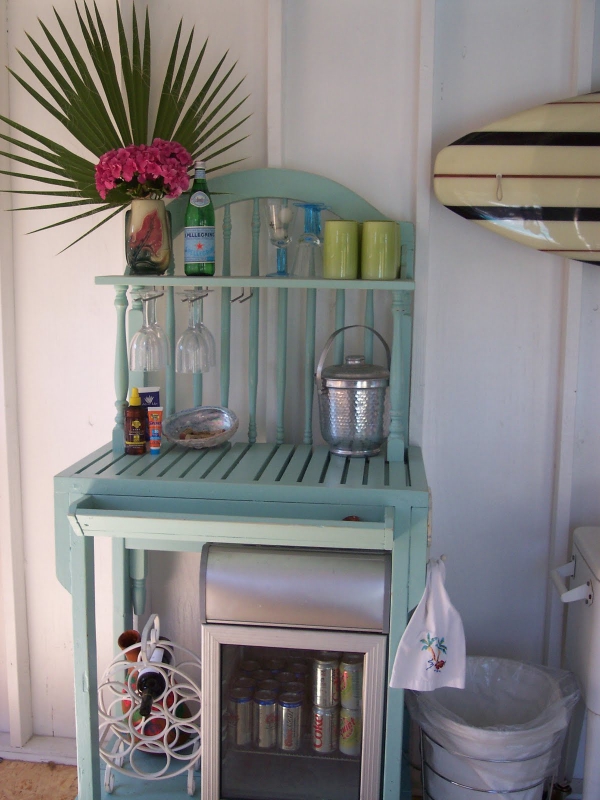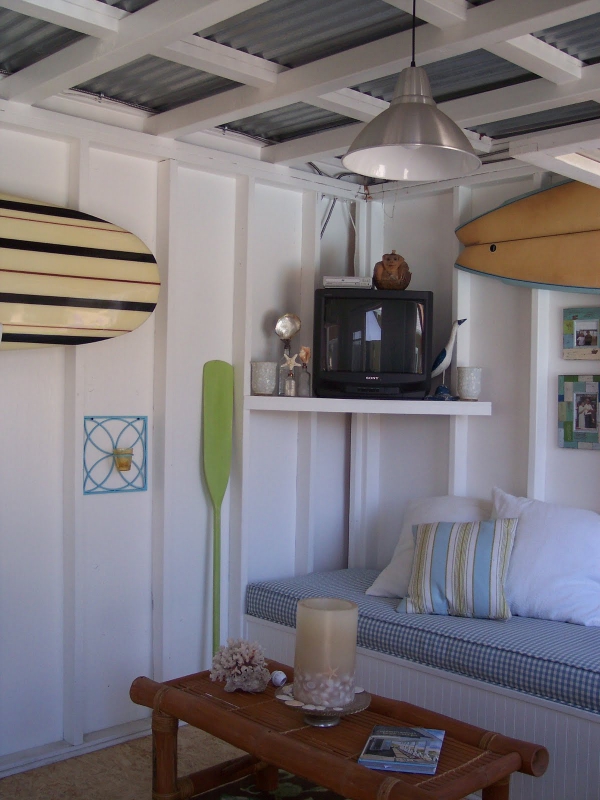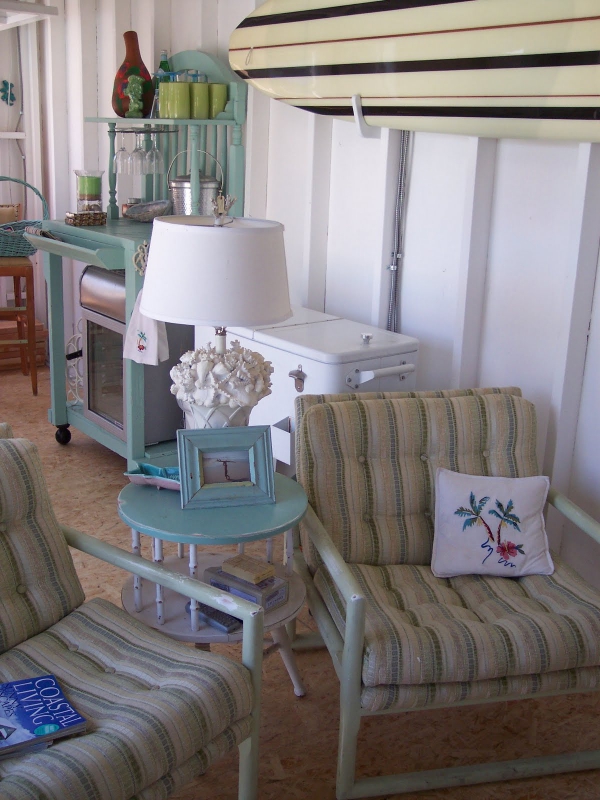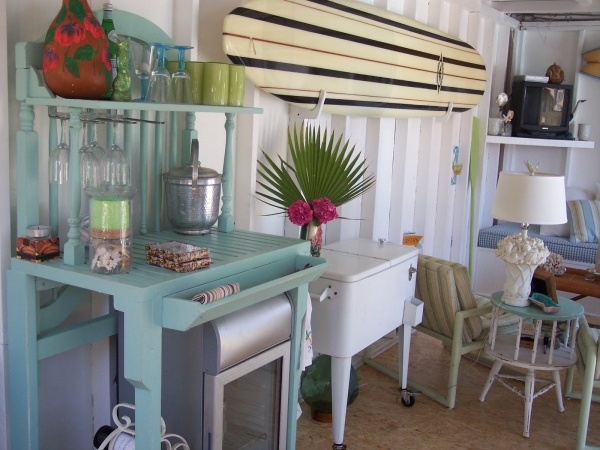 This adorable small house could also function as a pool house for those days that you just want to escape for a little while. We wouldn't want to pass up an opportunity to create a home as peaceful and comfy as this one.
Images found here