Think of houseboats as chunky, cluttered and restrictive living spaces? Think again!
Australian studio Pipkorn and Kilpatrick Design combine earth, water and sky to create a unique aquatic habitat, and they do it in style!
Working closely with the builder, the designers reinvent the traditional houseboat to take on and accommodate a more contemporary aesthetic, scale and sensibility. The result – a contemporary houseboat that could give even the most luxurious inner city pad a run for its money, thanks to the spectacular surroundings afforded by Lake Eildon and some stunningly crafted interiors.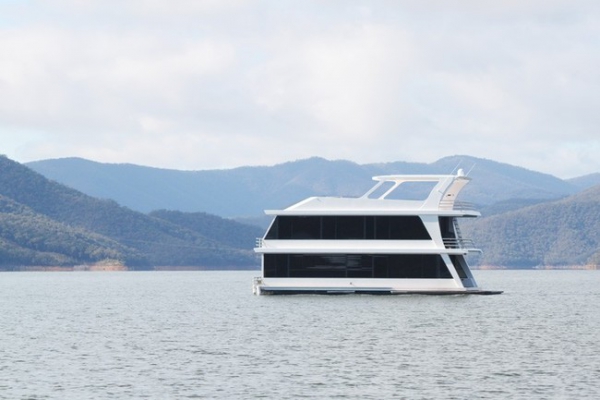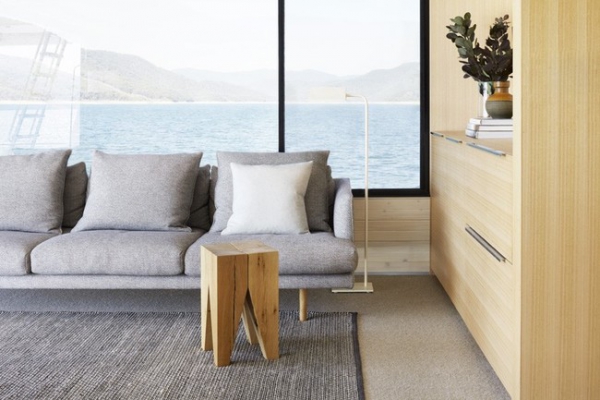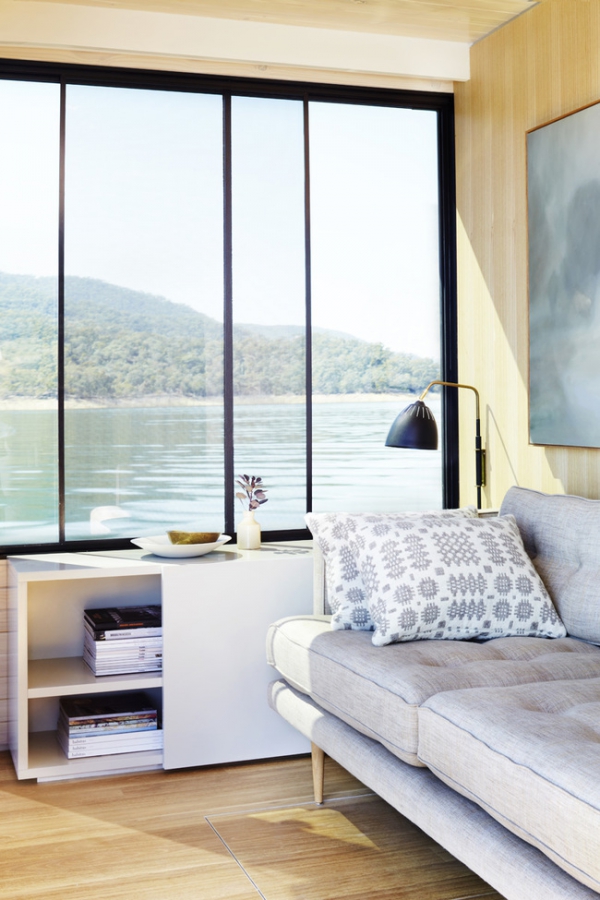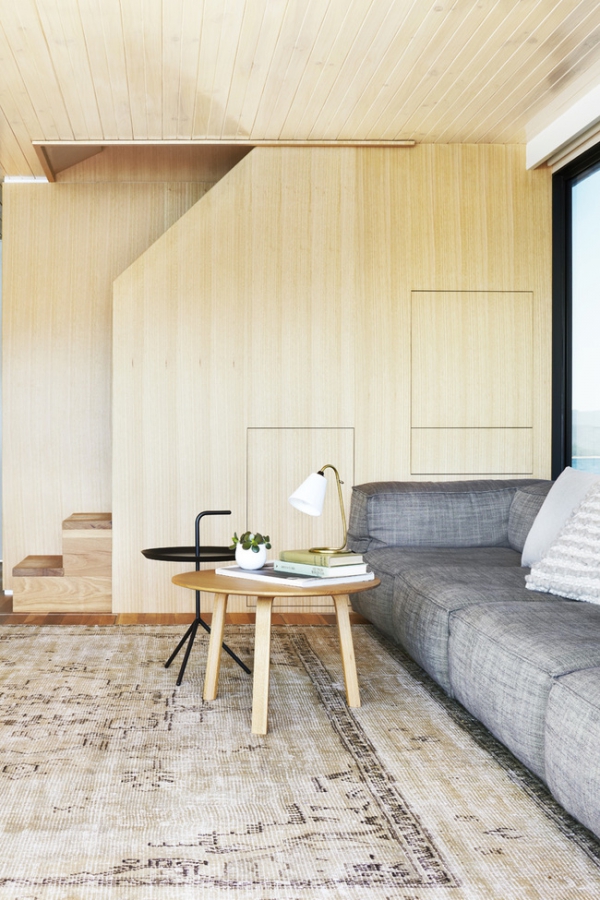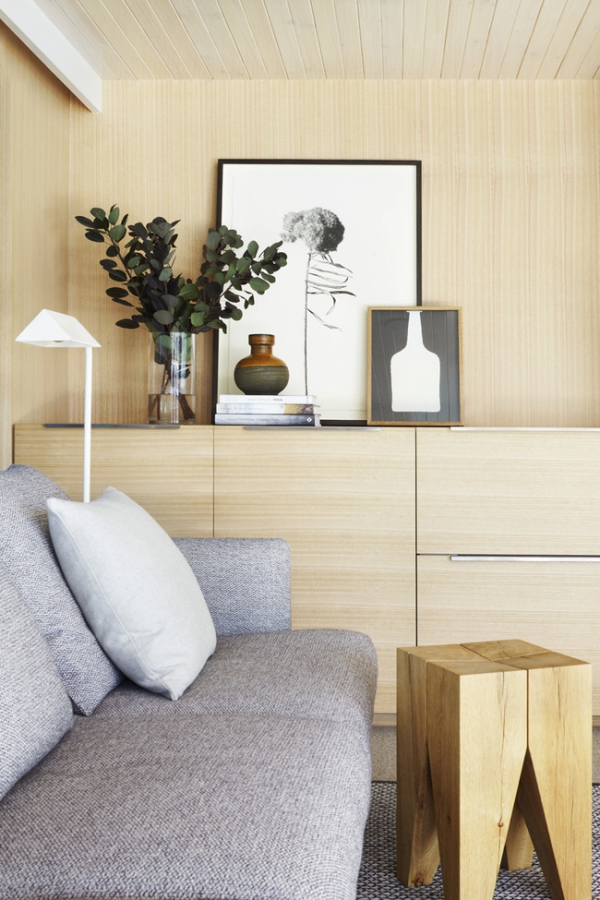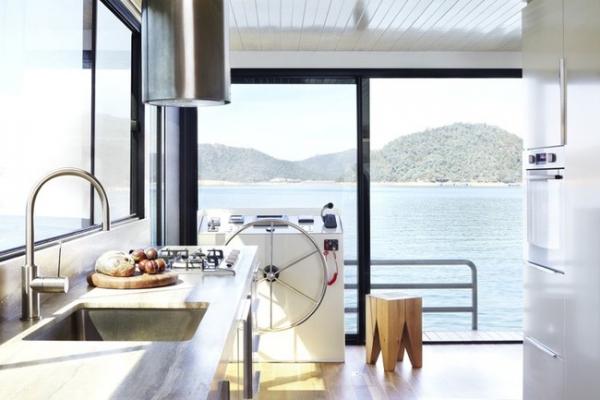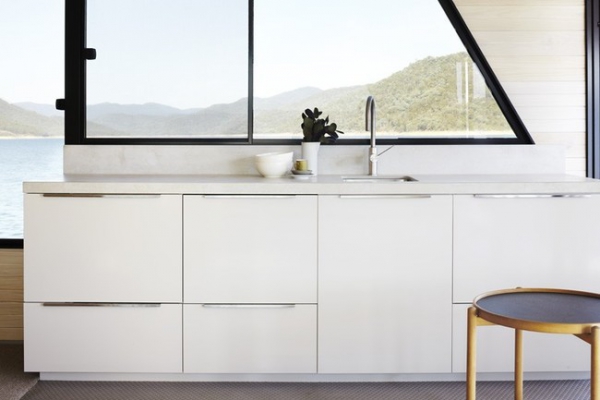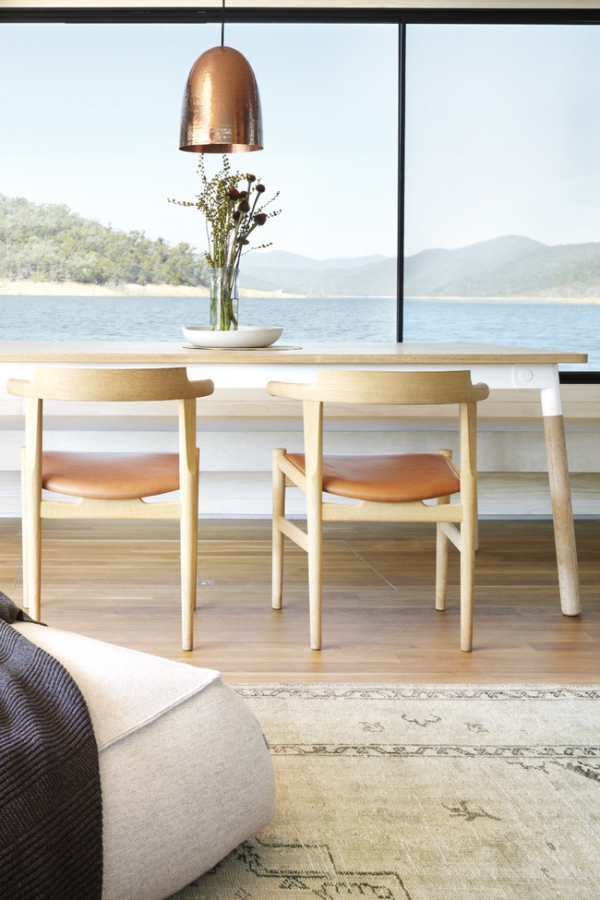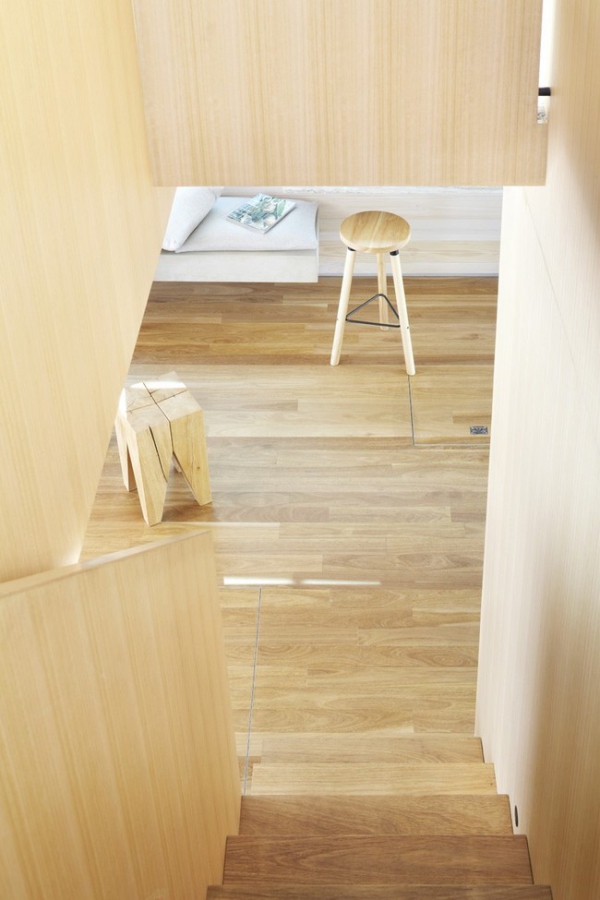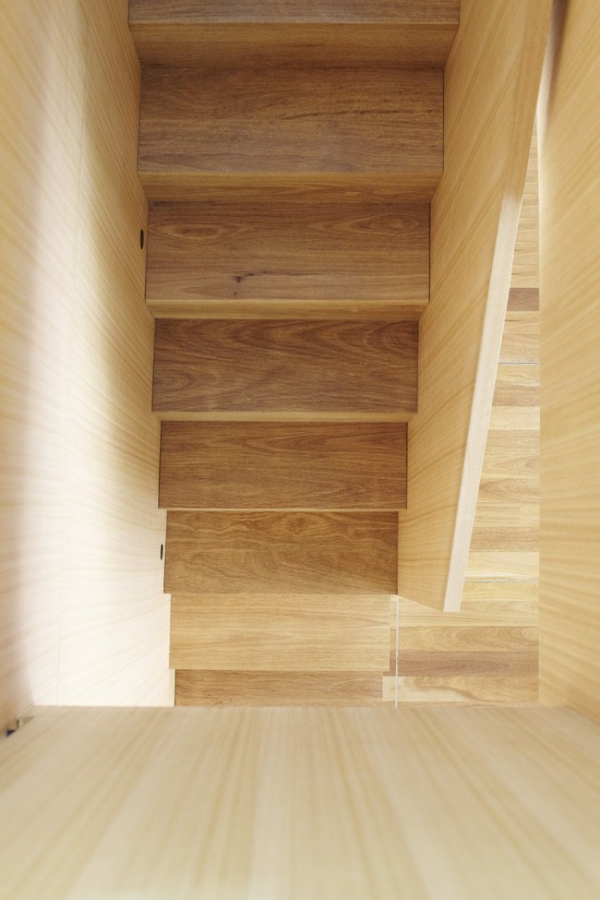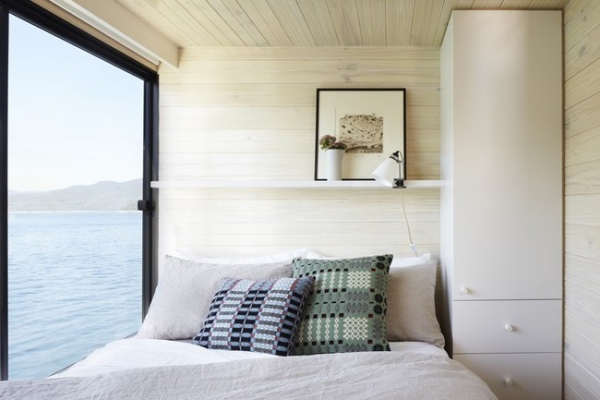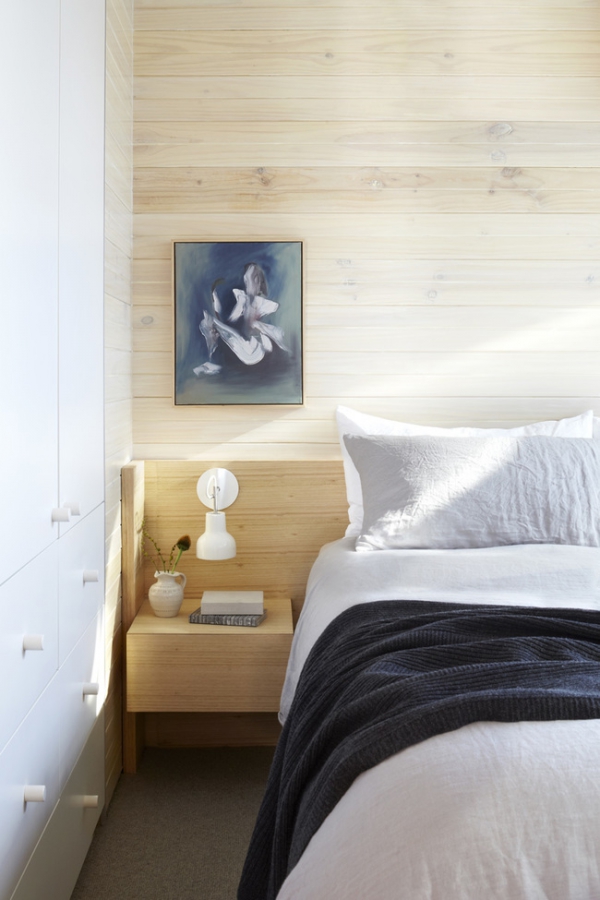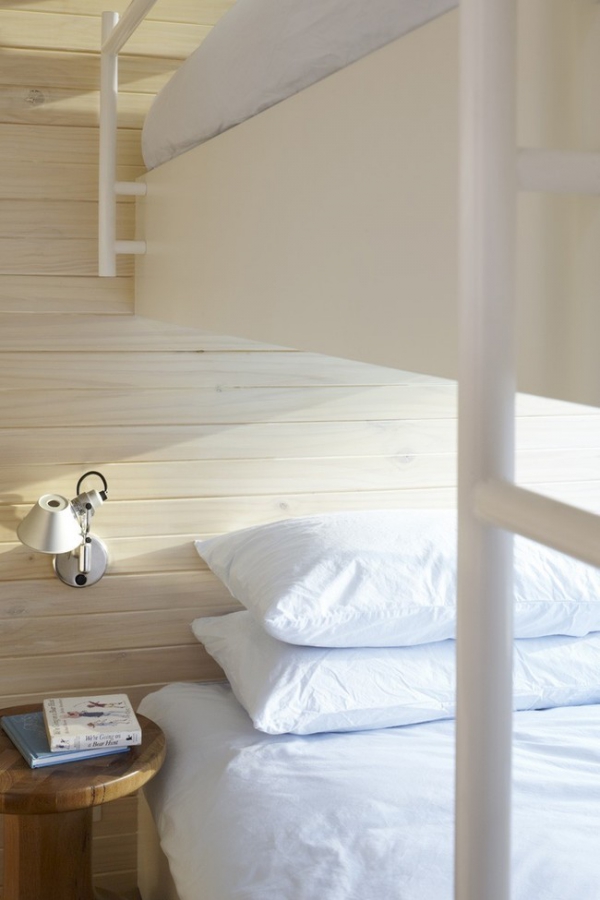 In keeping with the organic temperament and intricacy of its surround, the interiors are articulated using natural and richly textured materials. Allowing the physical context and its panoramic vistas to take center stage, the houseboat is drawn out into generous, open, light filled spaces. The designers convinced the builder to do away with intrusive bulkheads, slipping the services between the ceiling joists, to create more headroom and light indoors.
The ground floor of this contemporary houseboat is largely laid out as an open planned social core with the kitchen, dining and main living area. The master suite too is located at this level, while the remainder of the bedrooms are tucked away upstairs.
Photography by Christine Francis