Stunningly designed and articulated, the Orchard Willow Residence mixes the ingredients, which make a contemporary family residence, into sheer spatial and visual perfection. Located in Chicago this project, designed by Wheeler Kearns Architects, springs off site constraints to encapsulate an innovative design in every frame.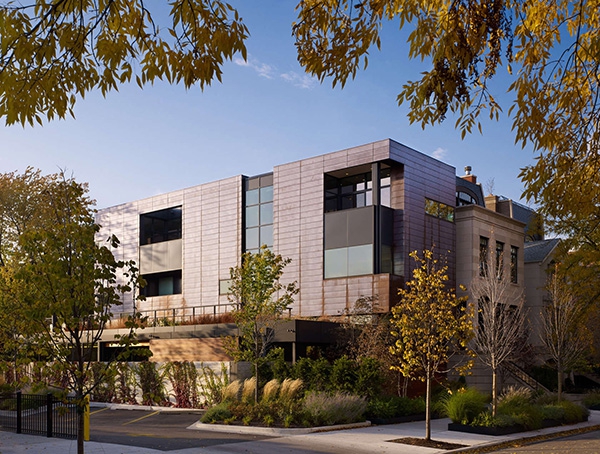 Envisioned as a light filled, generous living space, this residence is situated next to a schoolyard that present an opportunity for free and abundant natural lighting albeit with privacy issues. The designers resolved this by enclosing the contemporary family residence in a board-form concrete wall poured just above eye level. The solid boundary between the site and its surroundings allows for transparent volumes to be created on the ground level, washed in natural light and enhanced by high ceilings and a continuous band of clerestory windows. Containing the social core, the glazed partitions and continuous stone flooring at this level create a synergetic continuity between the interiors and spill-over spaces outside.
A copper enclosed volume floats above this light, wooden enclosure containing the more private and semi-private spaces of the house. Balconies are carved out and windows punctured into the volume to maintain light airiness without compromising on view or privacy. A striated textural composition of wood, concrete and incidental furnishings draw the different spaces into a coherent aesthetic experience.
From drawing to detail, this family home is replete with breathtaking interiors, inviting tactile surfaces and the little surprises that make architecture so delightful.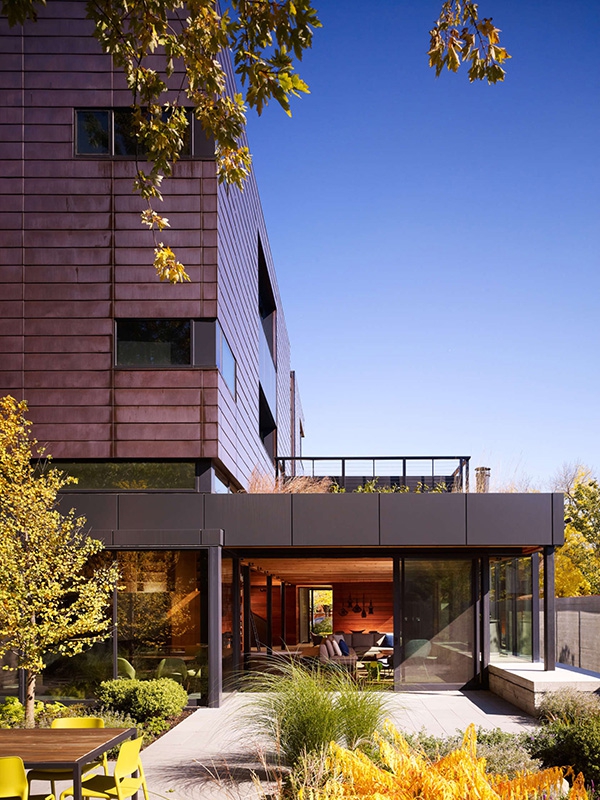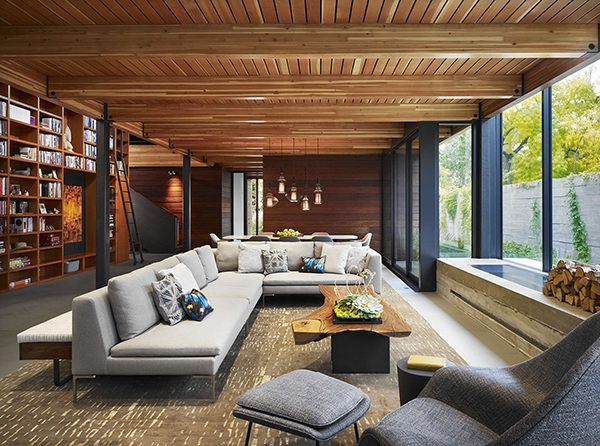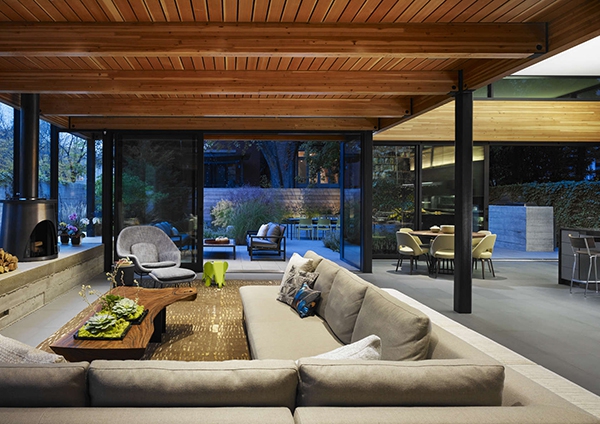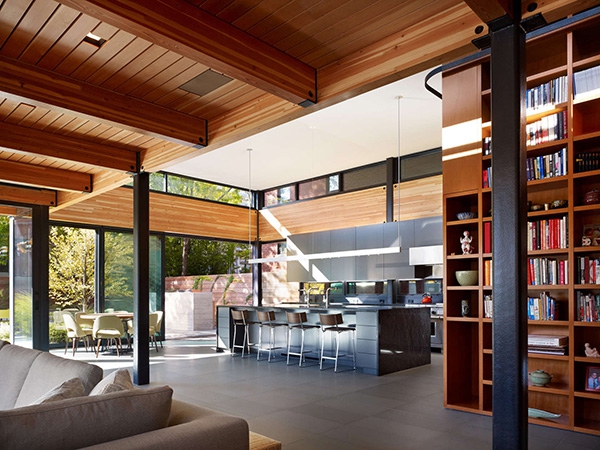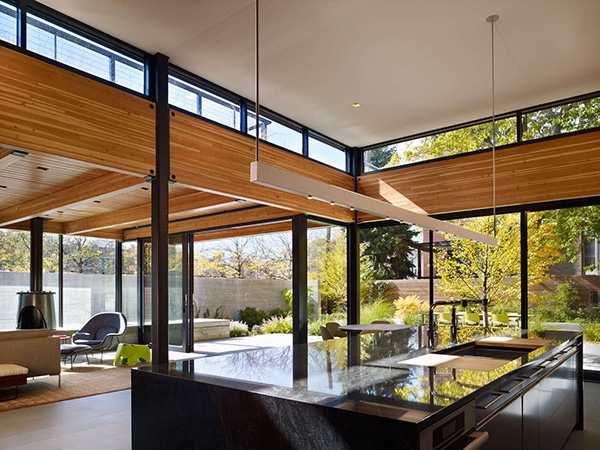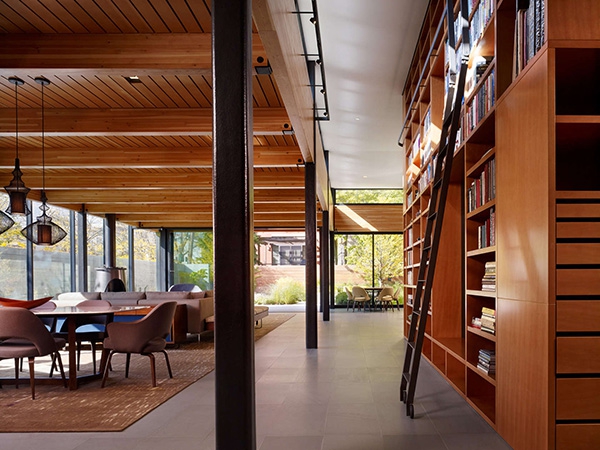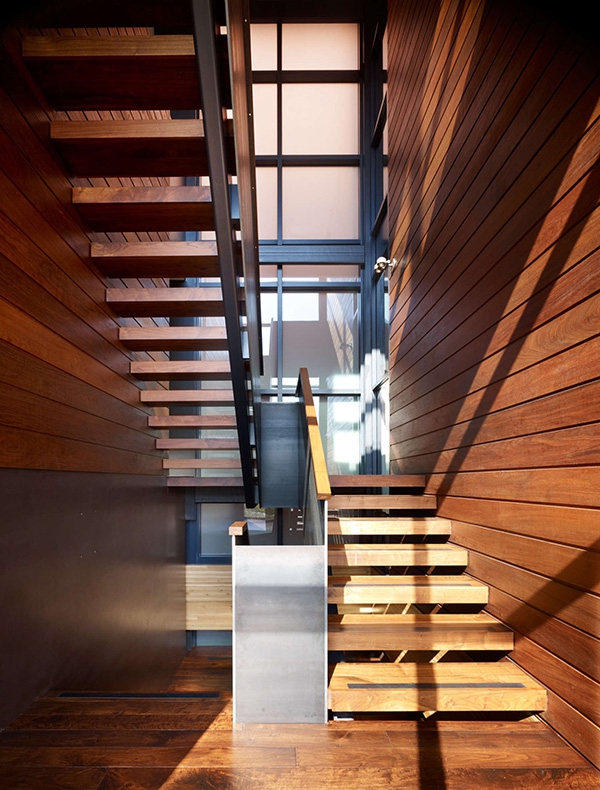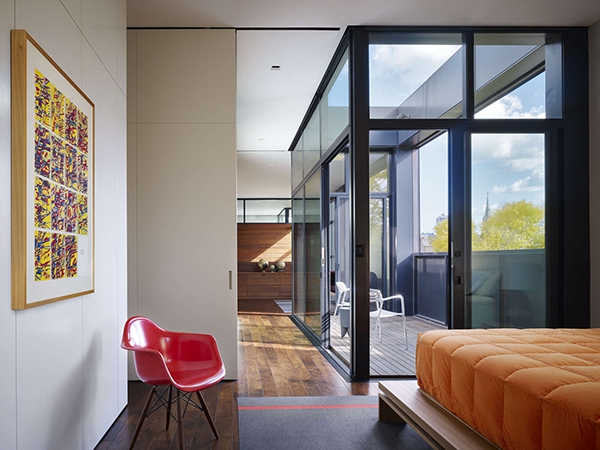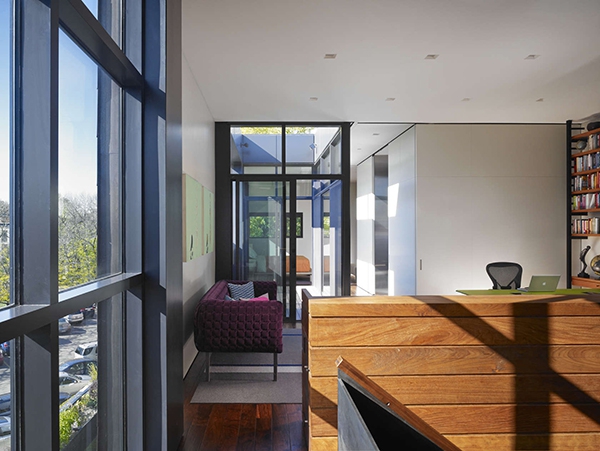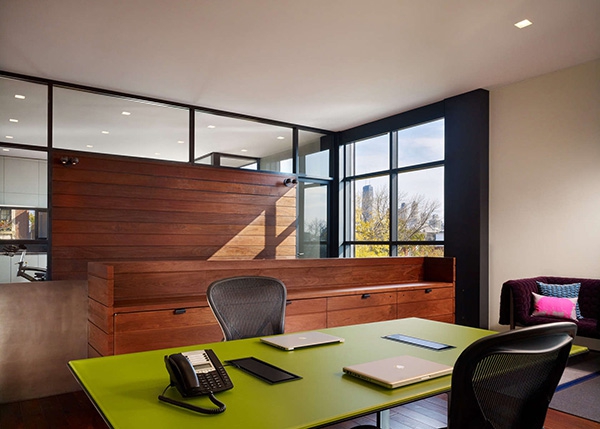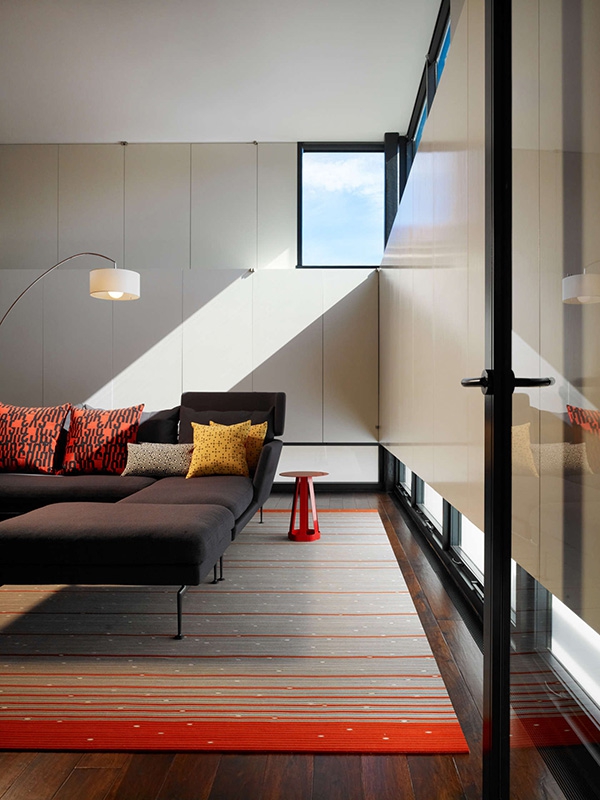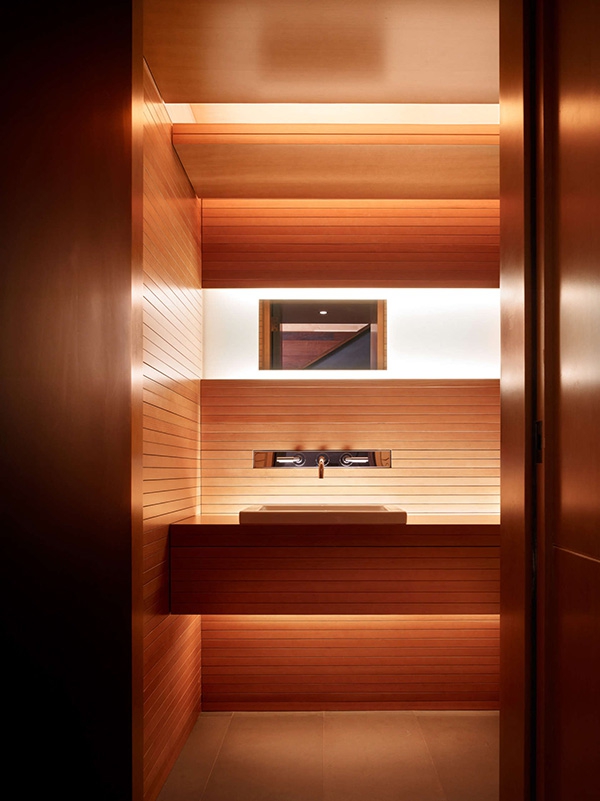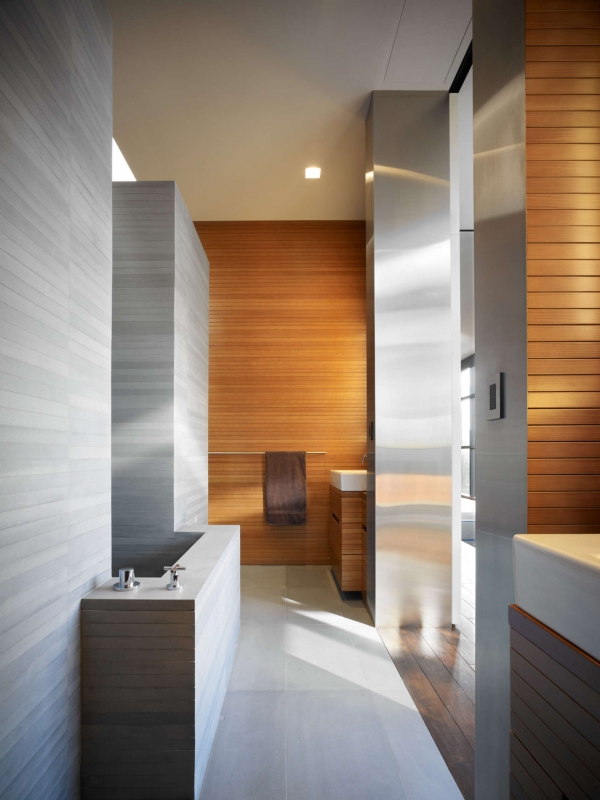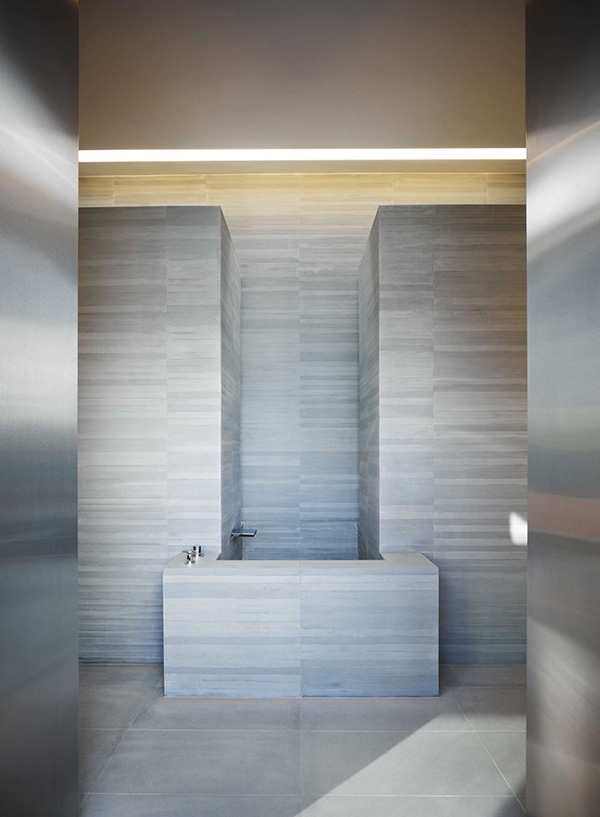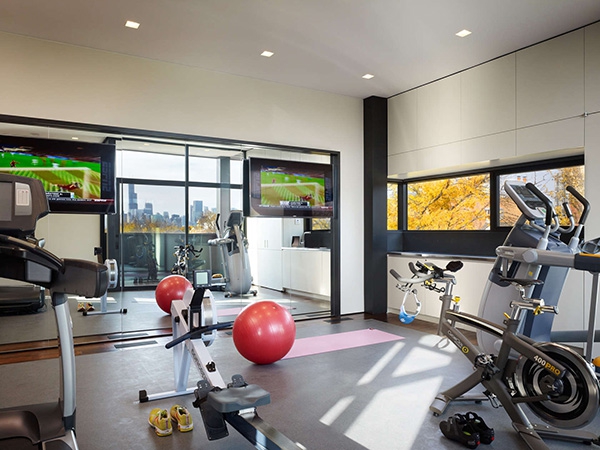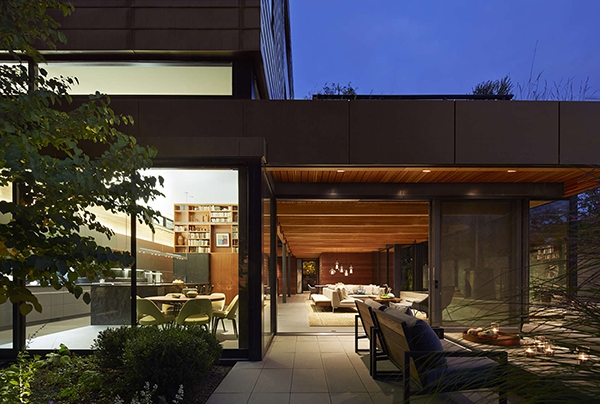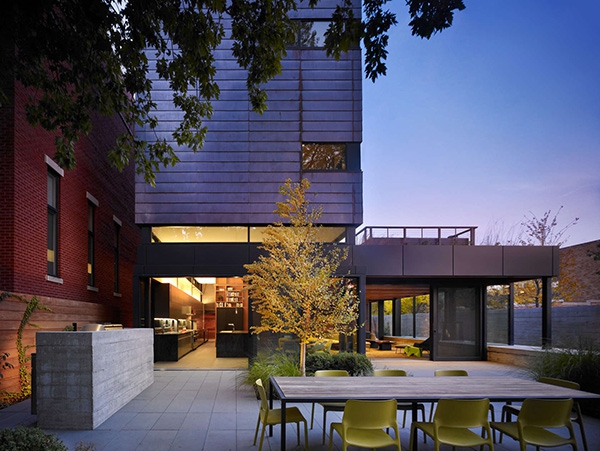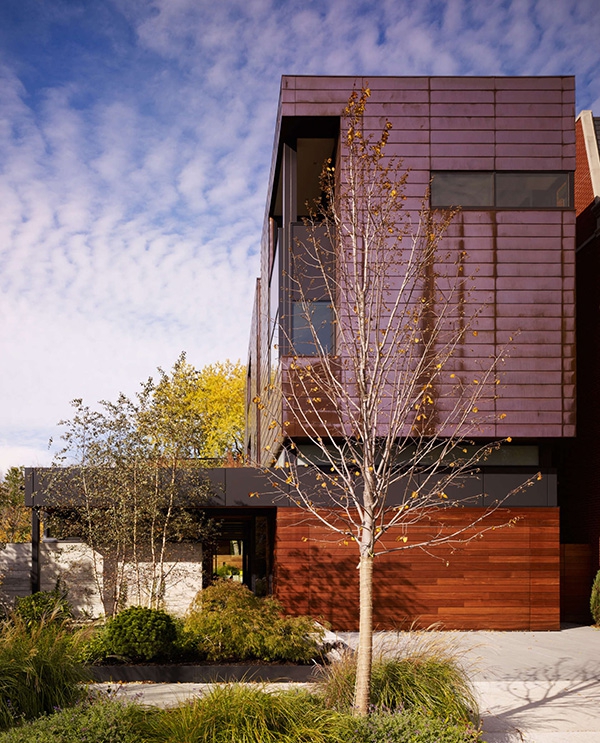 Photos: Steve Hall / Hedrich Blessing