From drawing board to delivery, this private residence by Australian firm Make Architecture epitomizes creative triumph and a thorough eye for detail. Deftly transforming conceptual strokes into intriguing and inspiring three dimensional spaces, the architects create a fabulous and chic living experience in this concrete bungalow in St. Kilda, Australia. Driven by the clients' connection to their community, the design strikes many a balance between the spatial and social polarities that articulate architectural experience.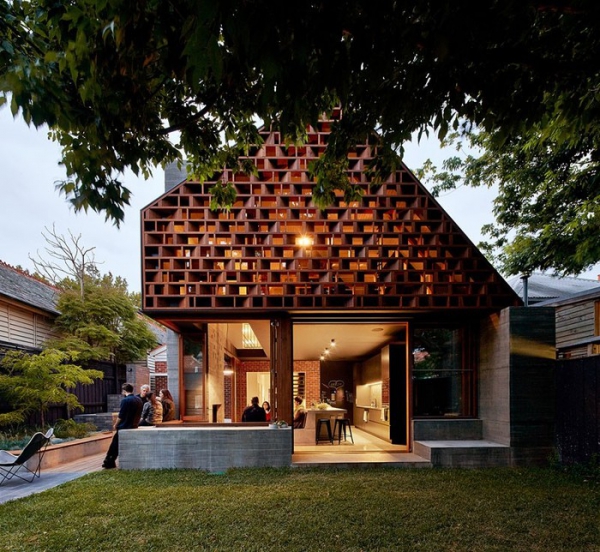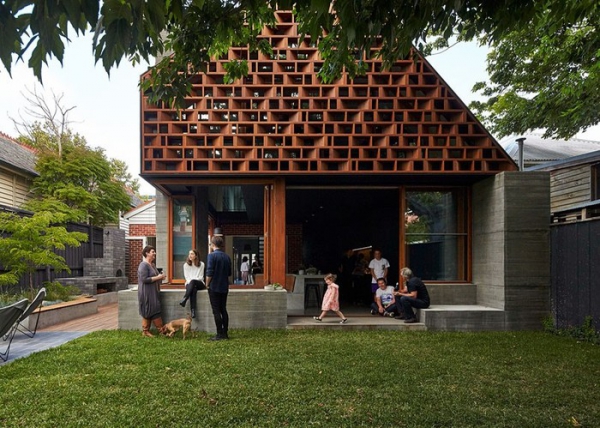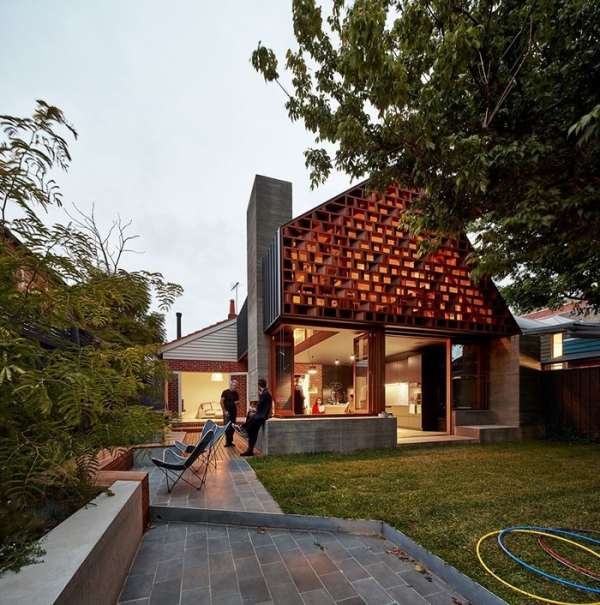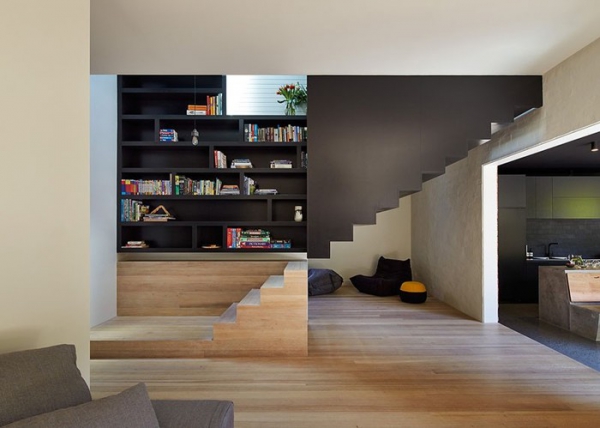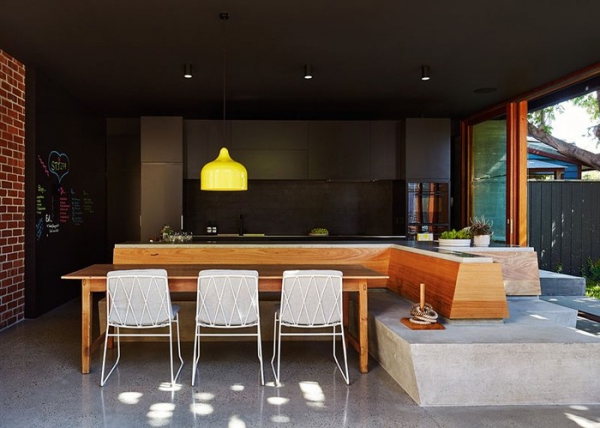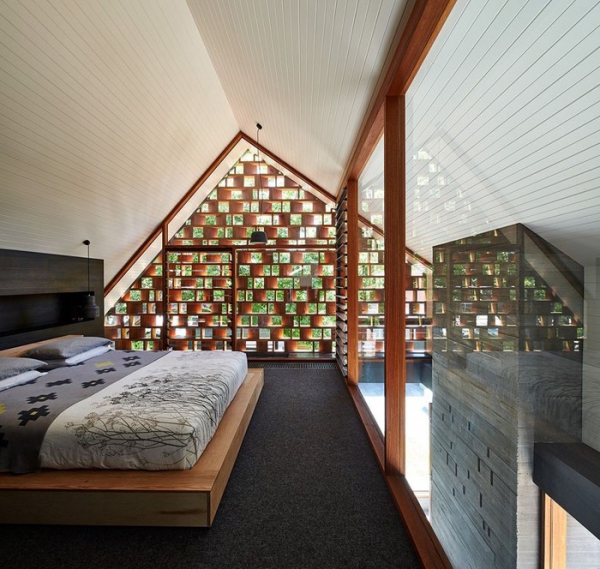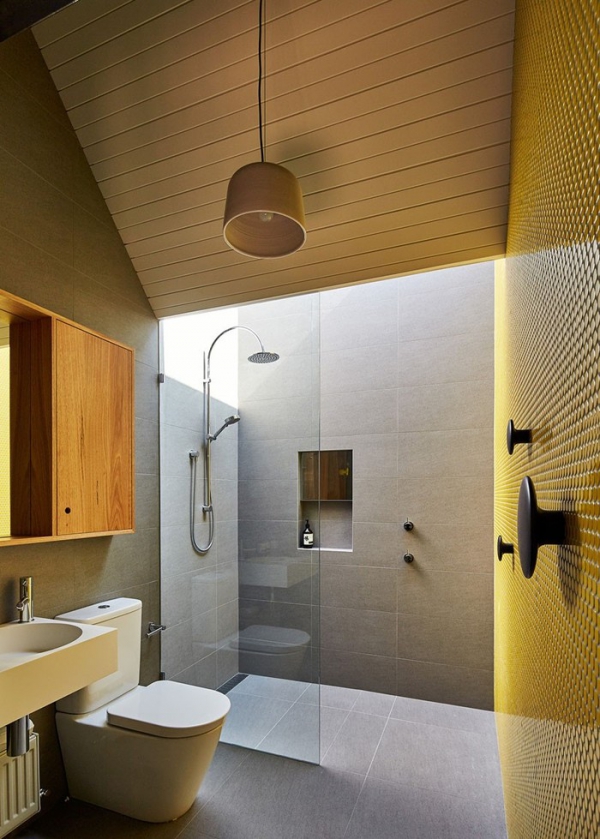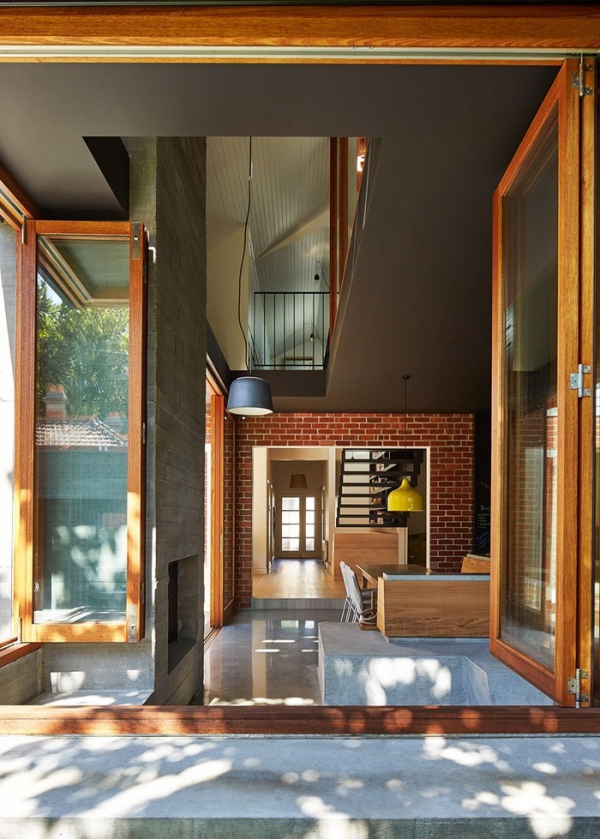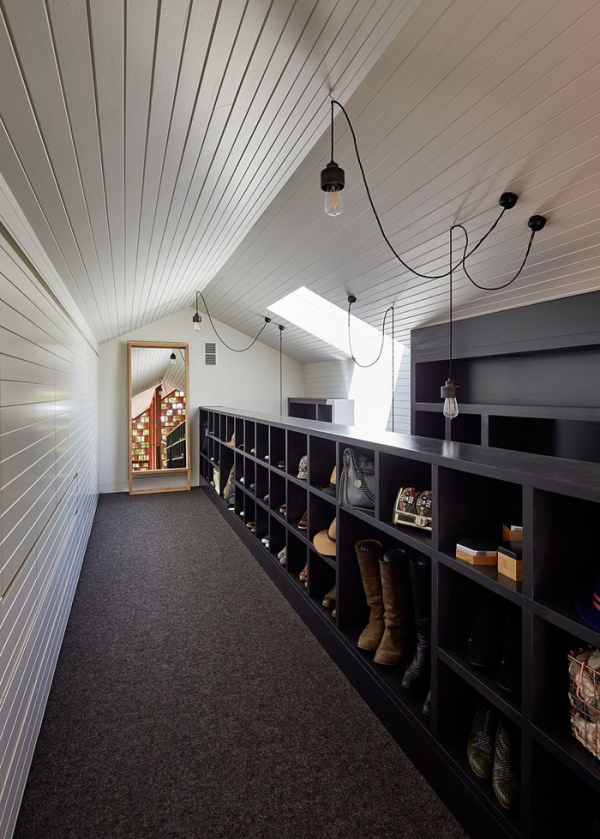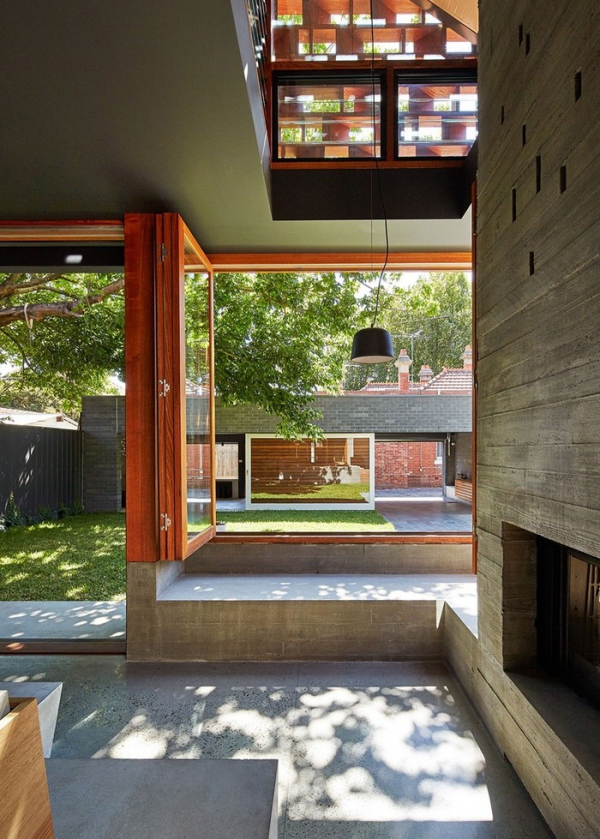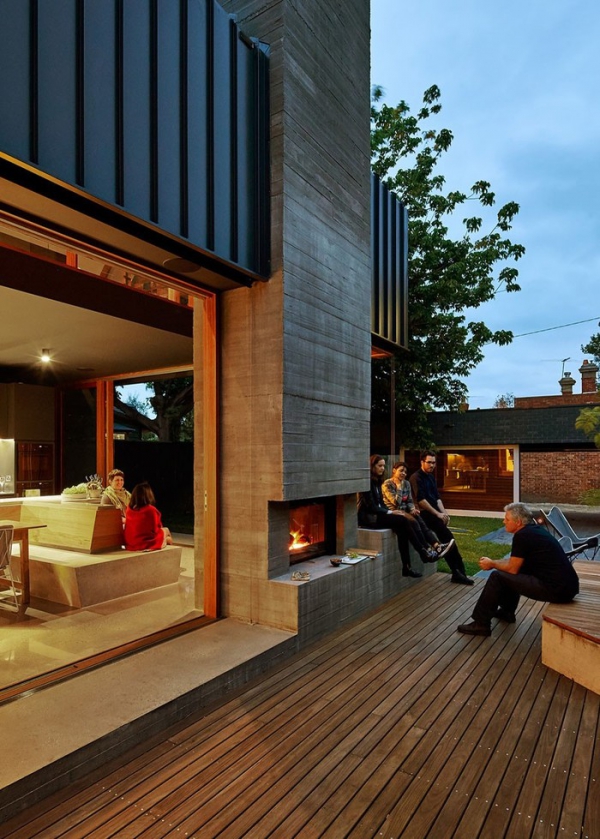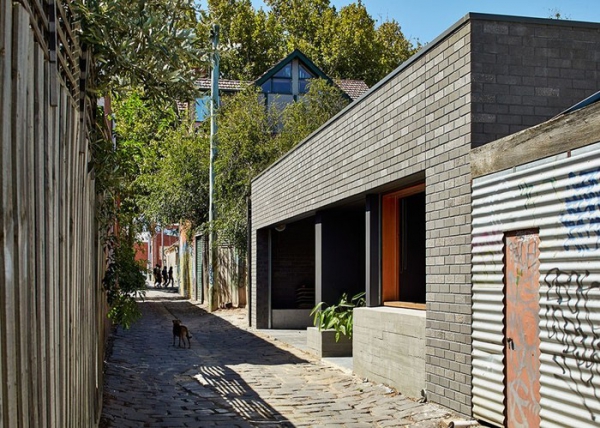 Instead of being contained within a concrete shell, this house rises off a concrete base that takes on myriad forms and profiles to carve out the volumes, furniture and elements of this concrete bungalow. Integrated into the very mass of the material, these elements create a bespoke affair that thrives on the ideas and attention poured into it. Recycled fence palings scale the concrete, poured in situ, to more homely dimensions while adding a unique texture and finish.
The dance of brick and concrete continues onto the upper level, capped by a dramatic wooden screen roof that brings a distinct identifiable to the concrete bungalow. Acting as a porous visual and ventilation skin, the screen roof affords a fluid openness to the spaces upstairs without compromising on privacy demands.
The interiors are elegant and articulated with minimalist restraint, offering serene spaces to unwind and relax in and letting the intricate structural explorations take center stage.