This stunning house belongs to a young family living in the suburbs of Sidney, Australia and its interior is a true jewel of sophisticated top-class interior design. The author is the talented interior designer Claire Delmar known for her outstanding artistic style and for the skill to create magnificent living environments striking with unmatched originality while providing the comfort and practical convenience a modern home needs.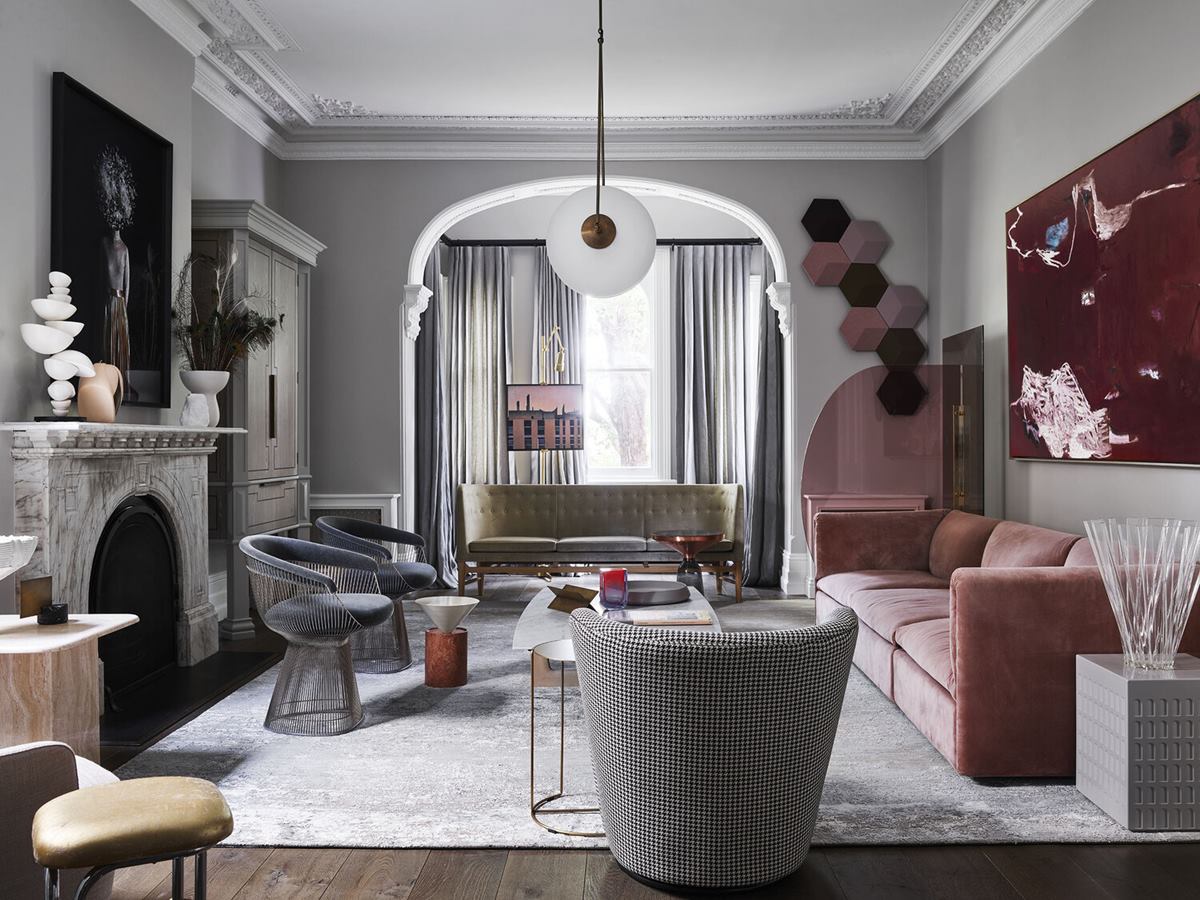 The two-story house has a traditional architectural layout. The downstairs area accommodates an open-plan space including a cozy living room and a small pleasant dining area. There is also a second living space separated behind closed doors and it accommodates a kitchen and dining area plus a second living room and a couple of private nooks. A beautiful staircase from the entrance lobby leads upstairs to the family bedrooms and bathrooms.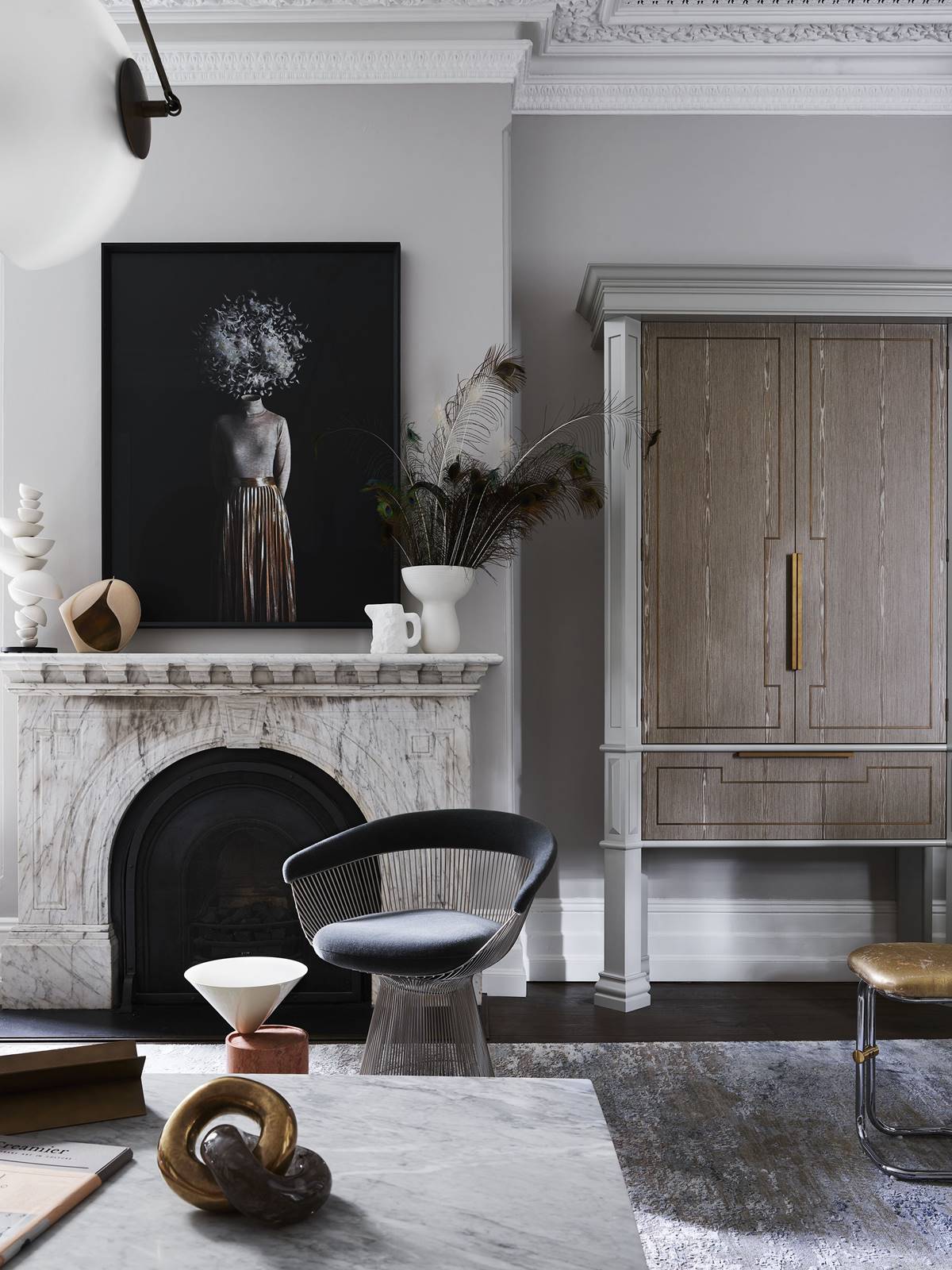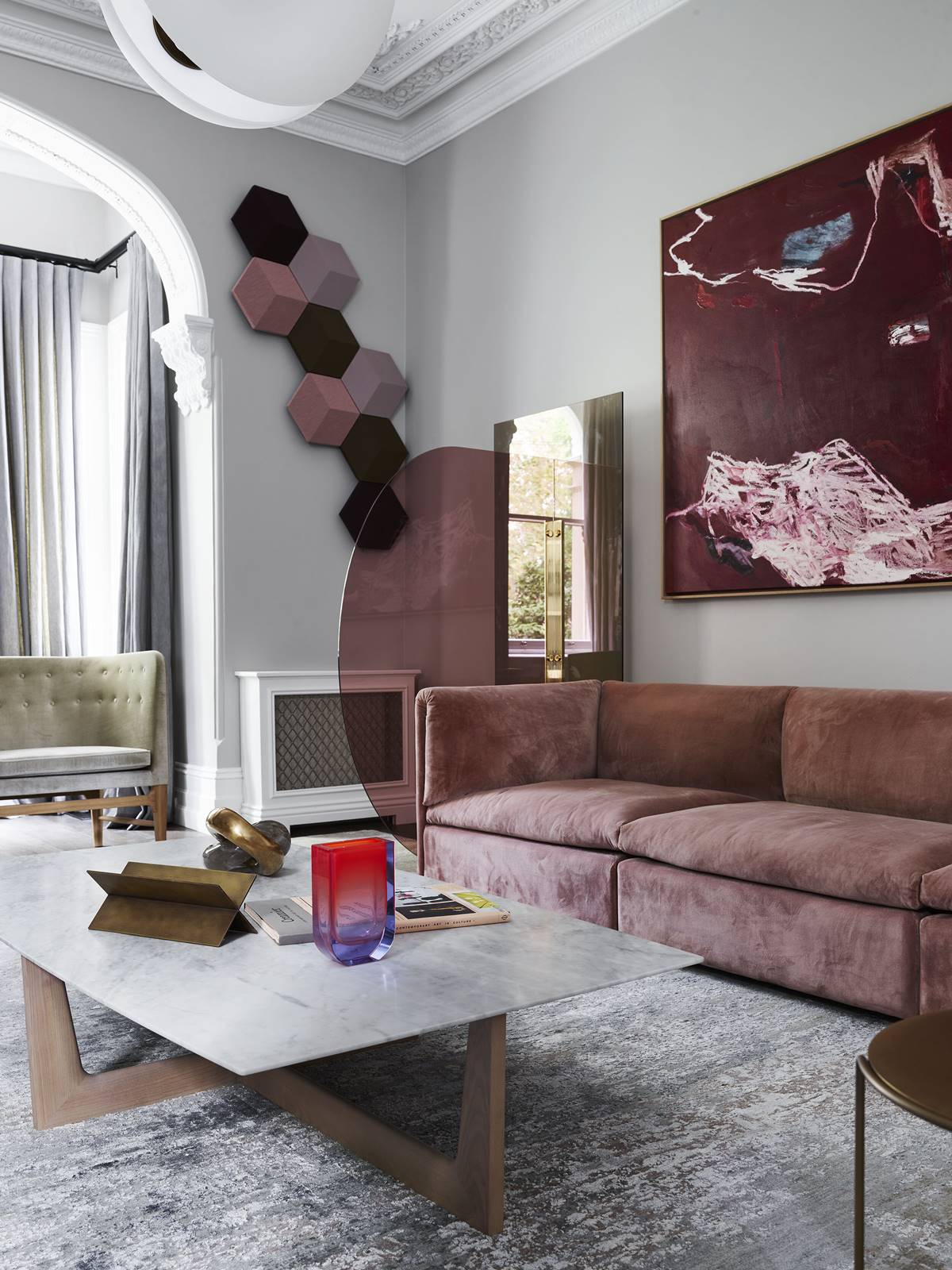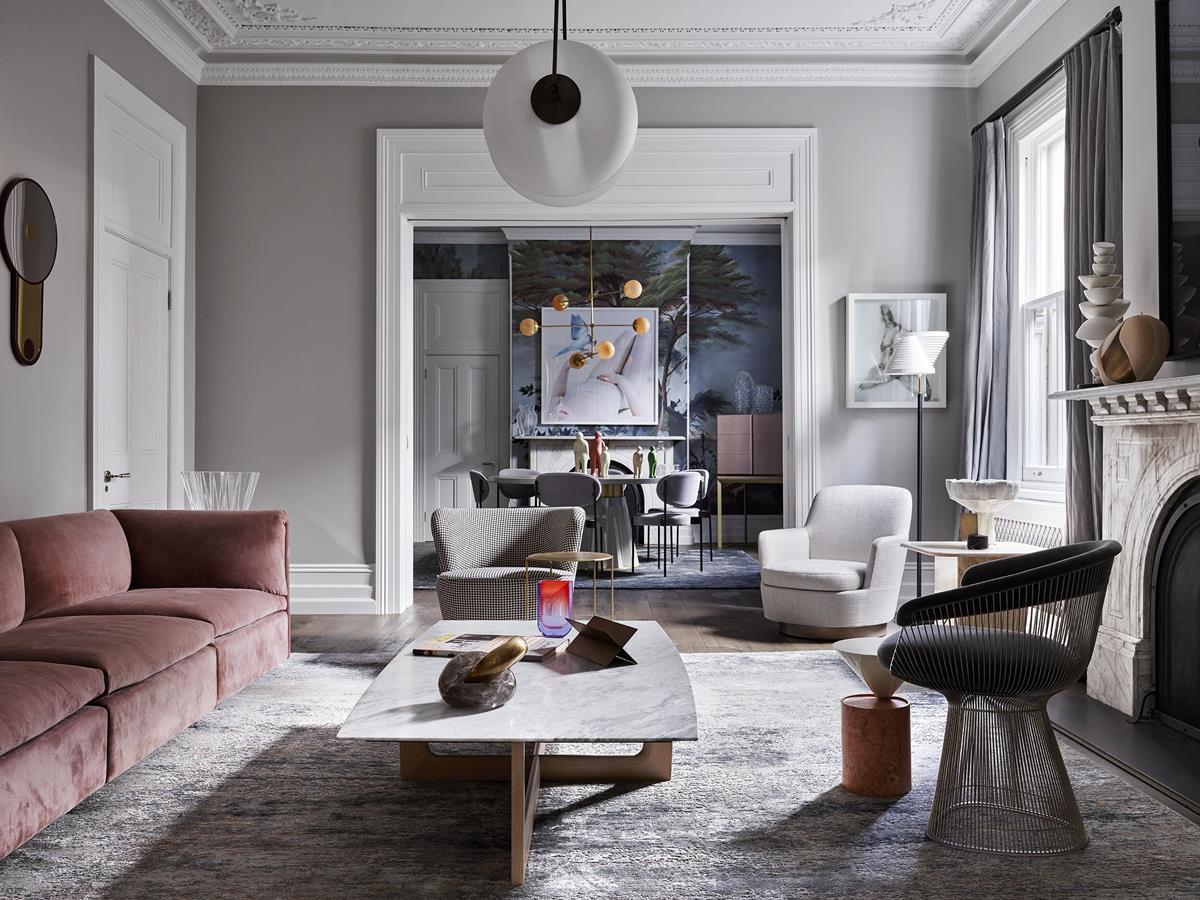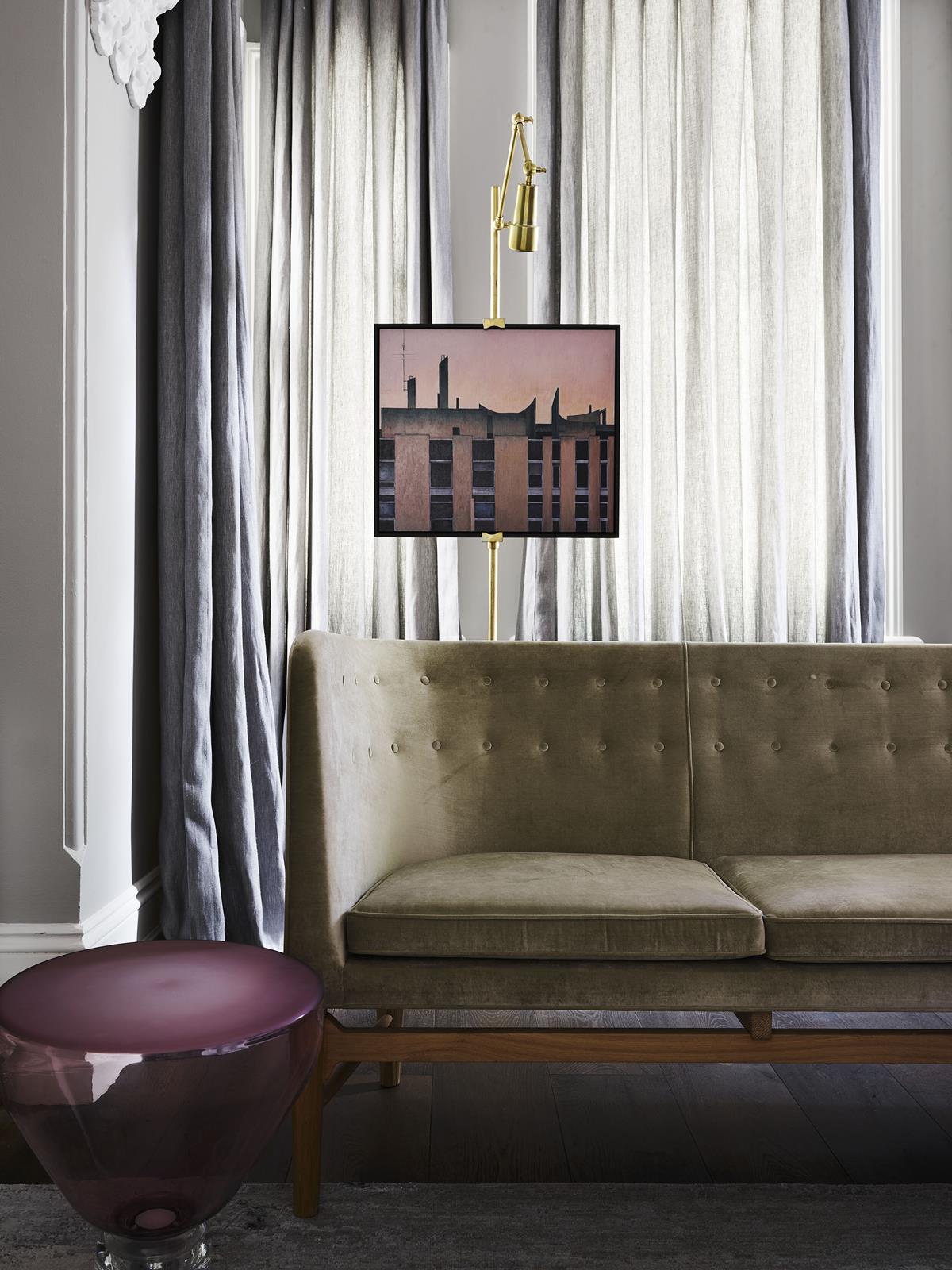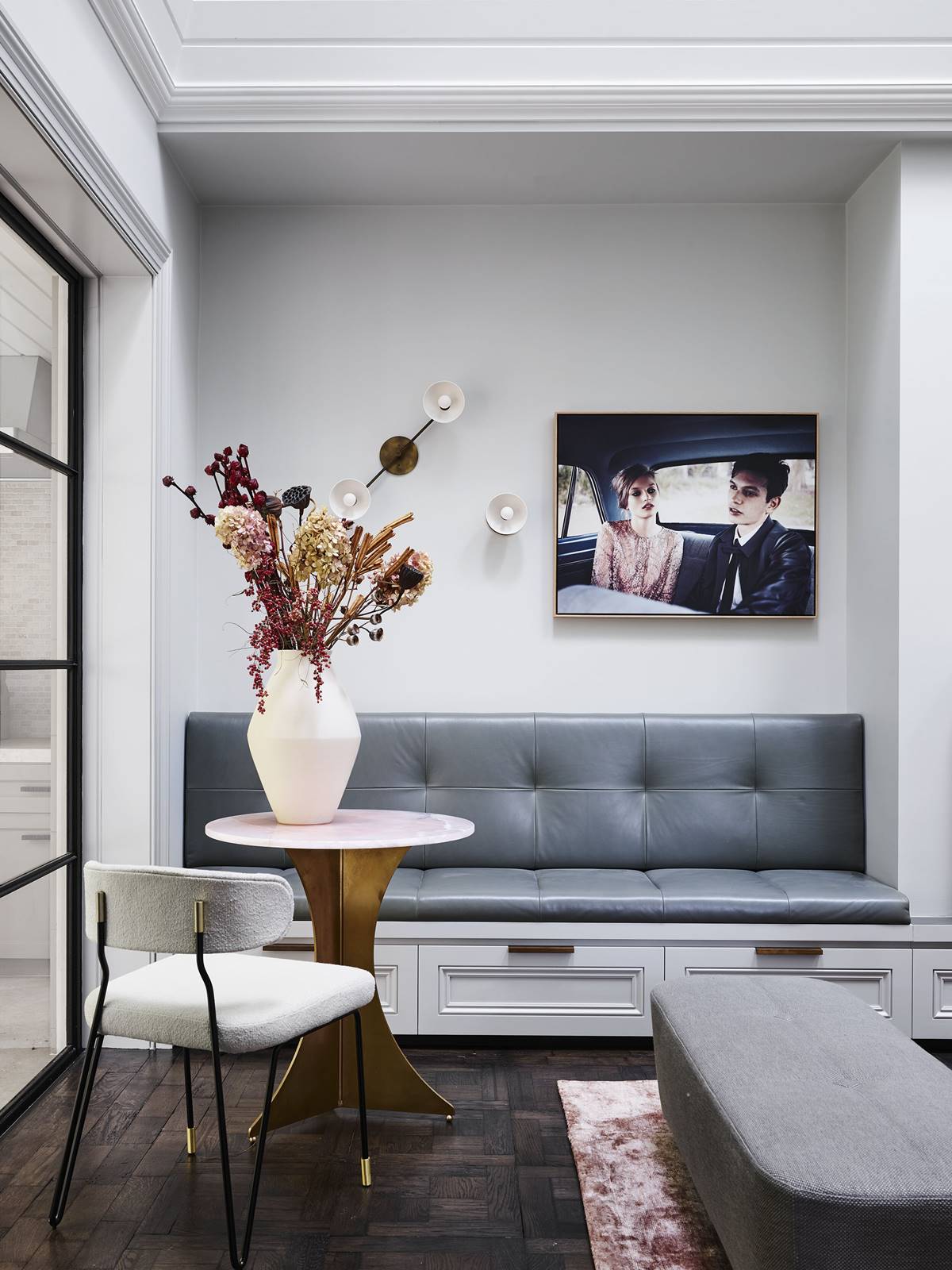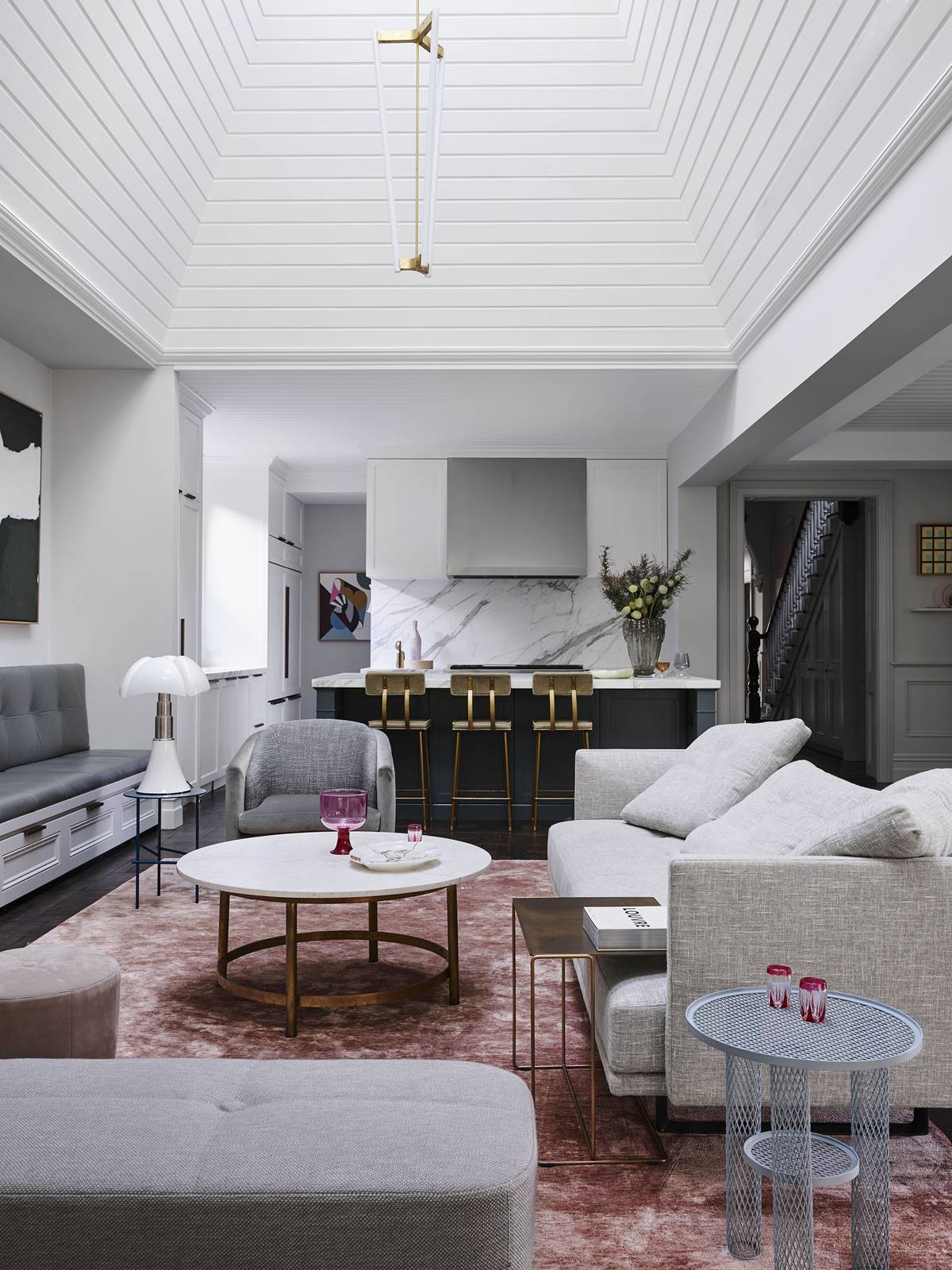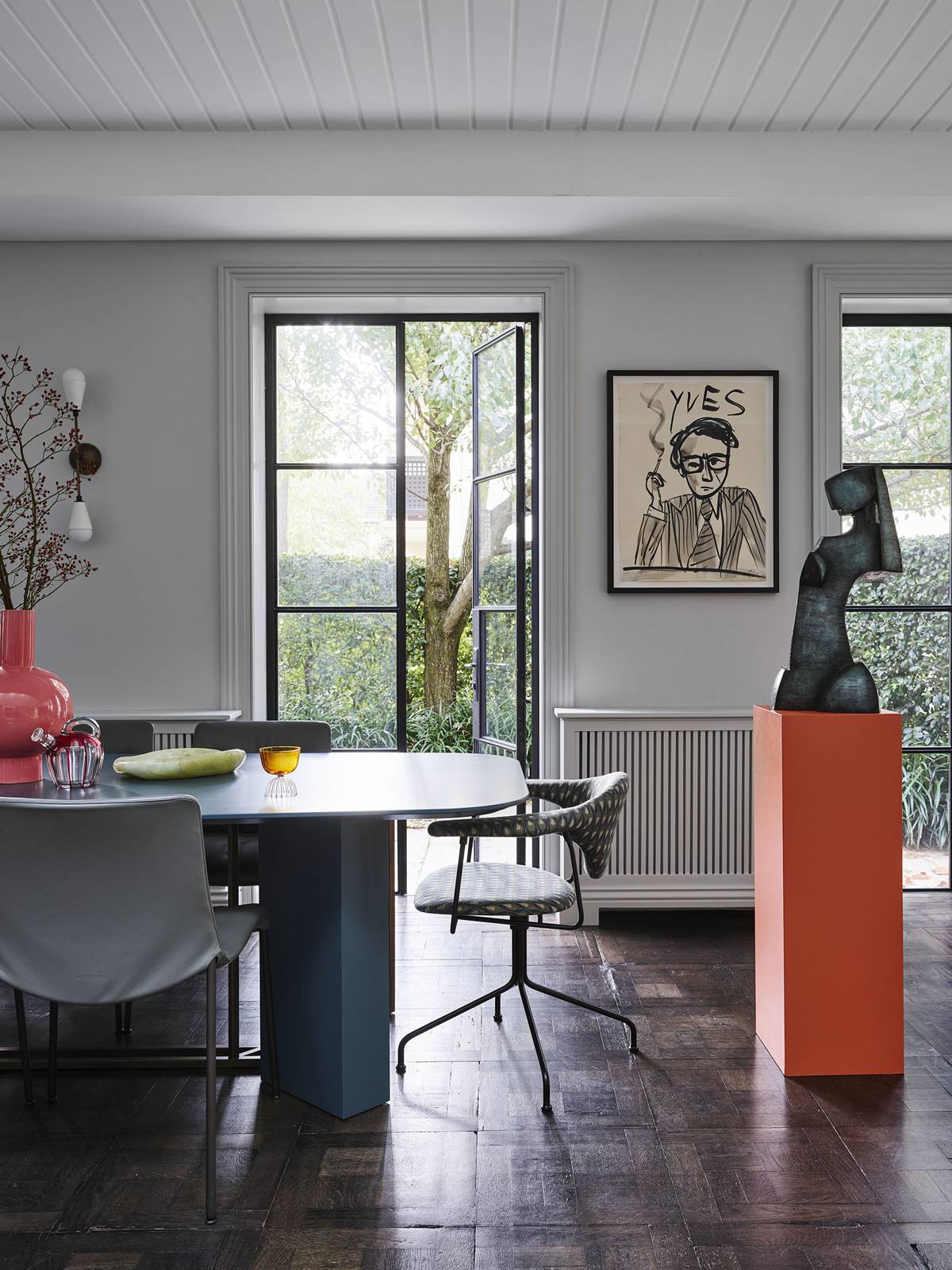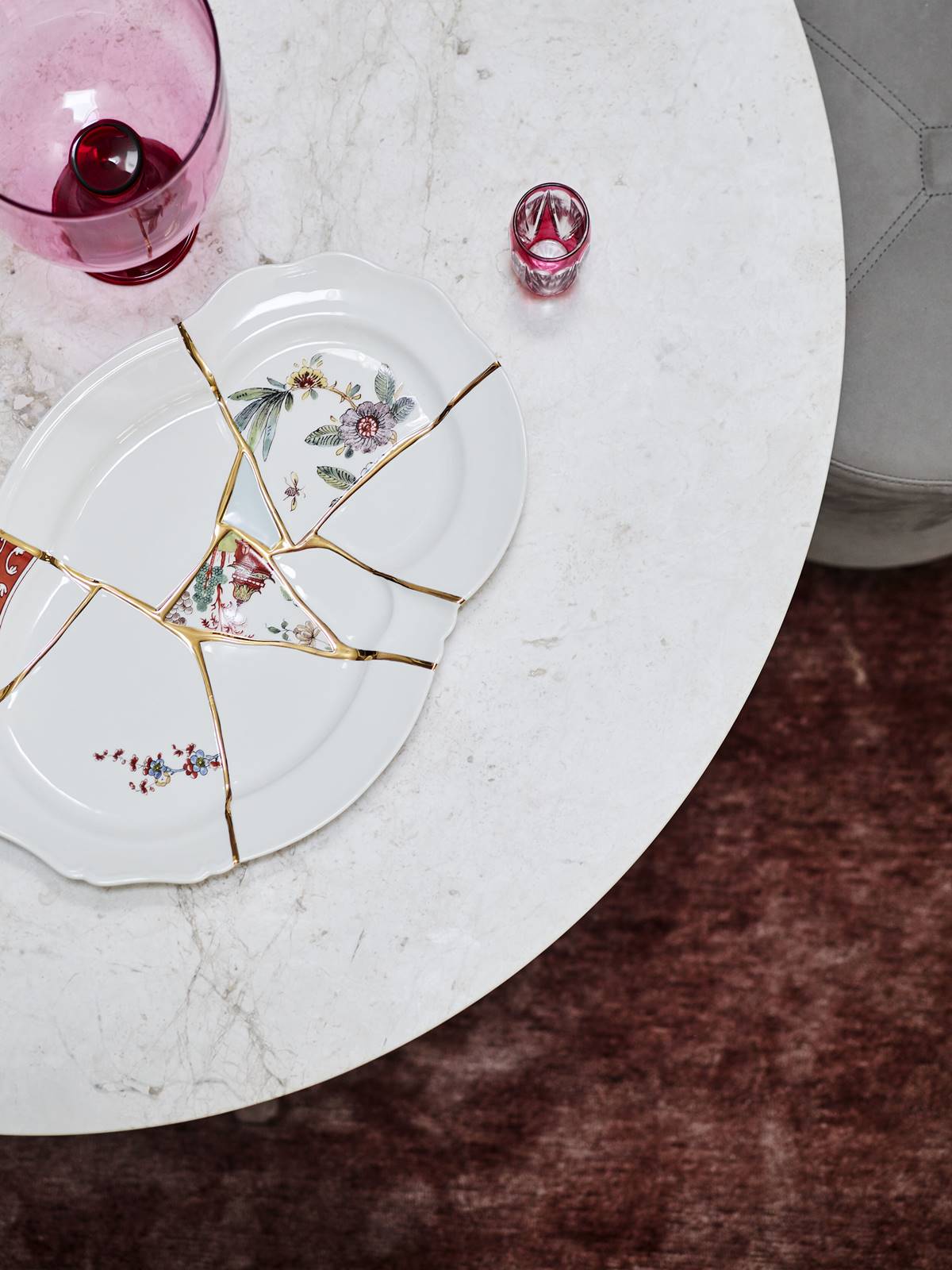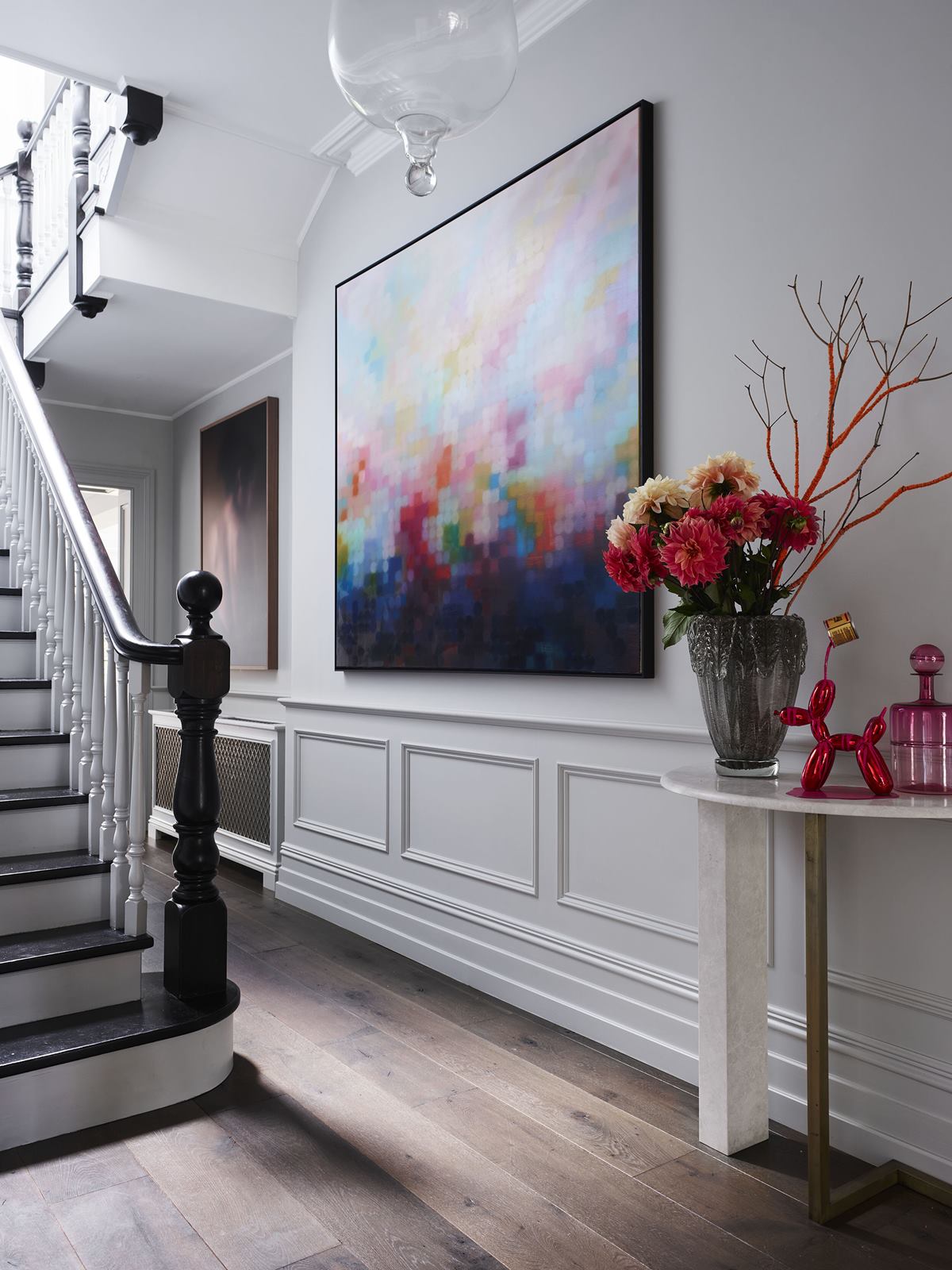 It is however the incredible interior design that makes this home so special! The main living room is more of an art exhibition gallery than just a room. The space is small but it feels grand due to the smart architectural and layout elements and the amazing interior design style. The low ceiling looks higher through the specially added cornices and decorative moldings and trims featuring old classic style of the ornaments. A marble fireplace and a floor of natural wood complete the classical posh elegance of the room.
On this background Claire Delmar has chosen to go for furniture and decoration items of a contrasting modernist design. The color palettes feature soft shades of grey and matching royal colors like red, purple and brown, while the modern art decorations create brighter and colorful accents all around the house.
It's an interior where plush and velvet meet faux leather and modern textile, and shining inox, brass and chrome metallic surfaces complete marble and wood.  The result is a stunning ambiance of comfort, beauty and exceptional artistic style.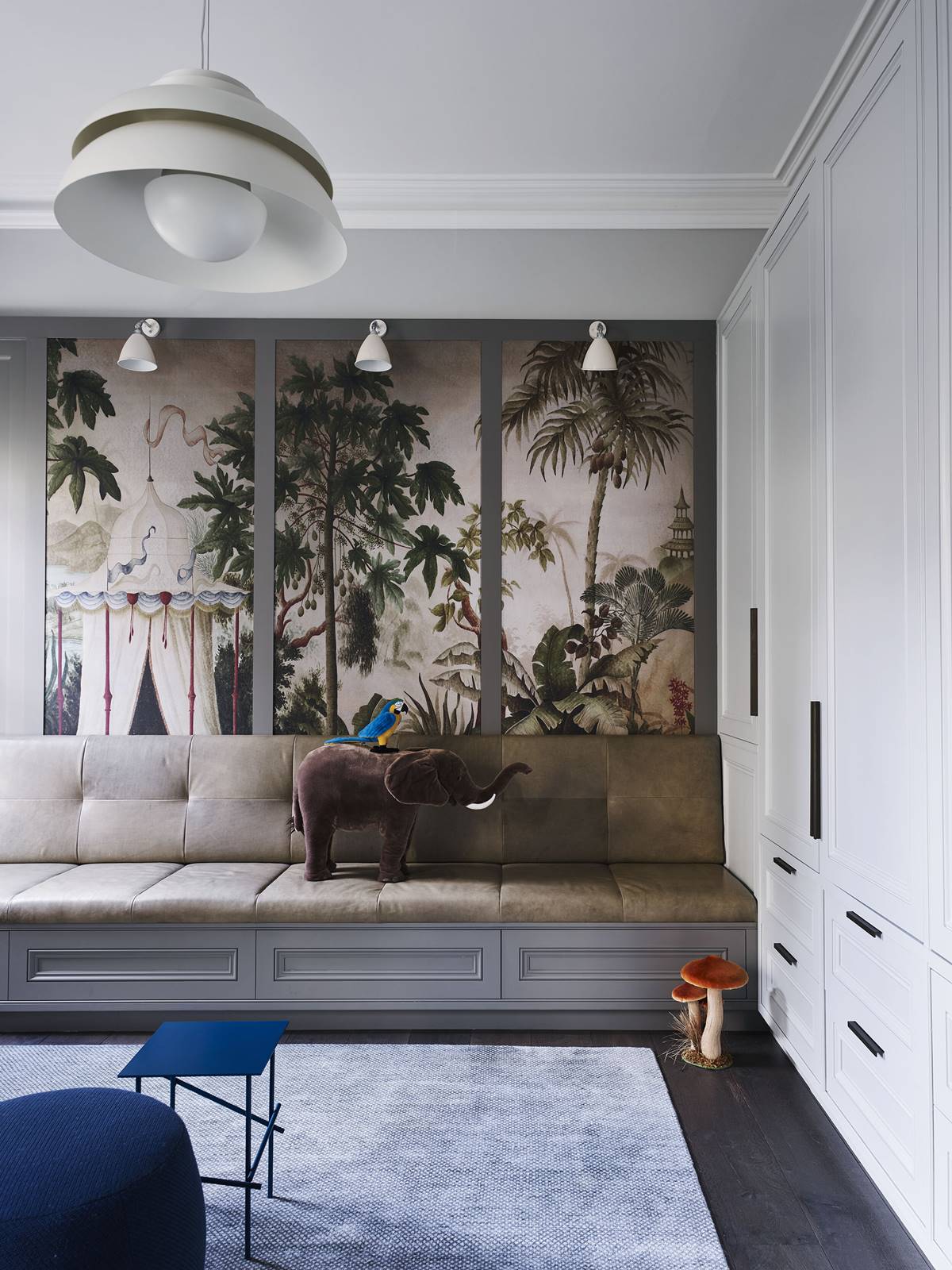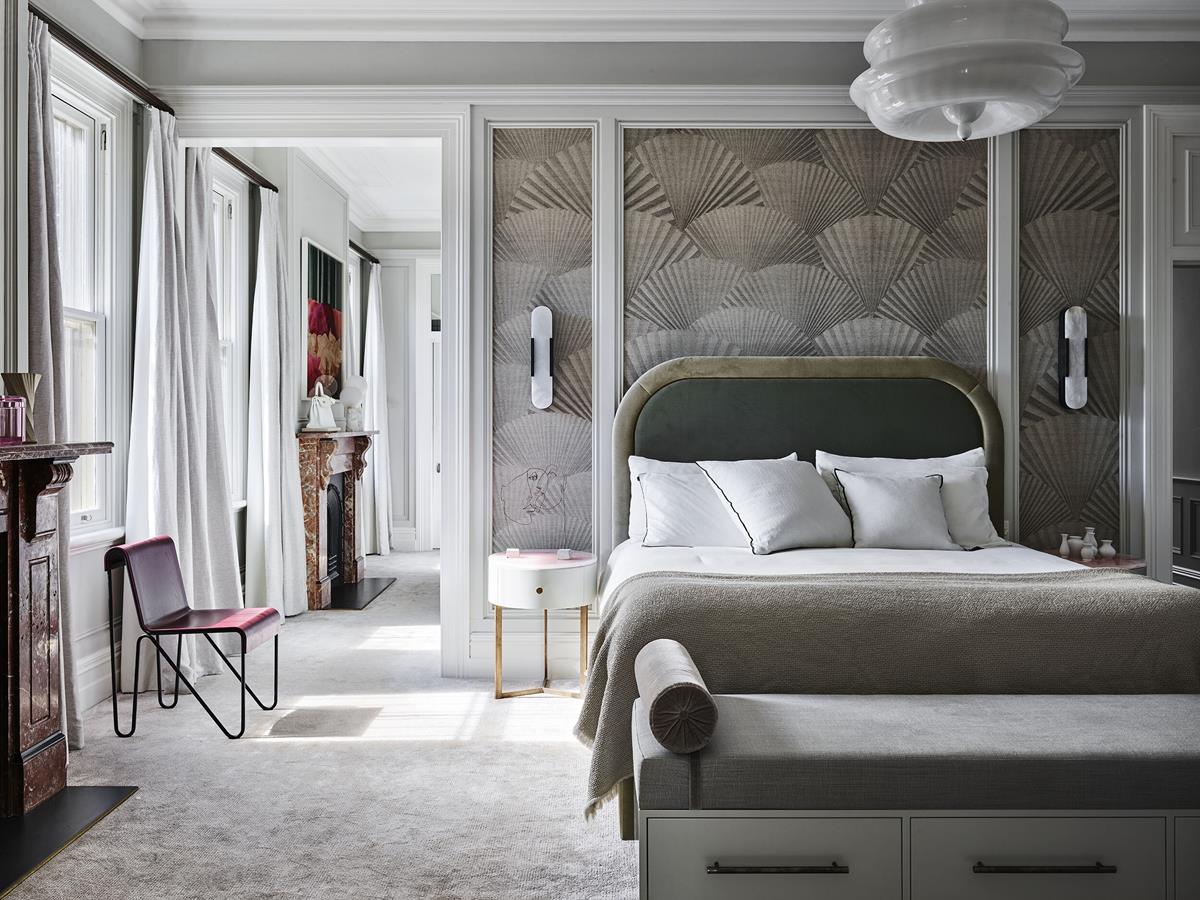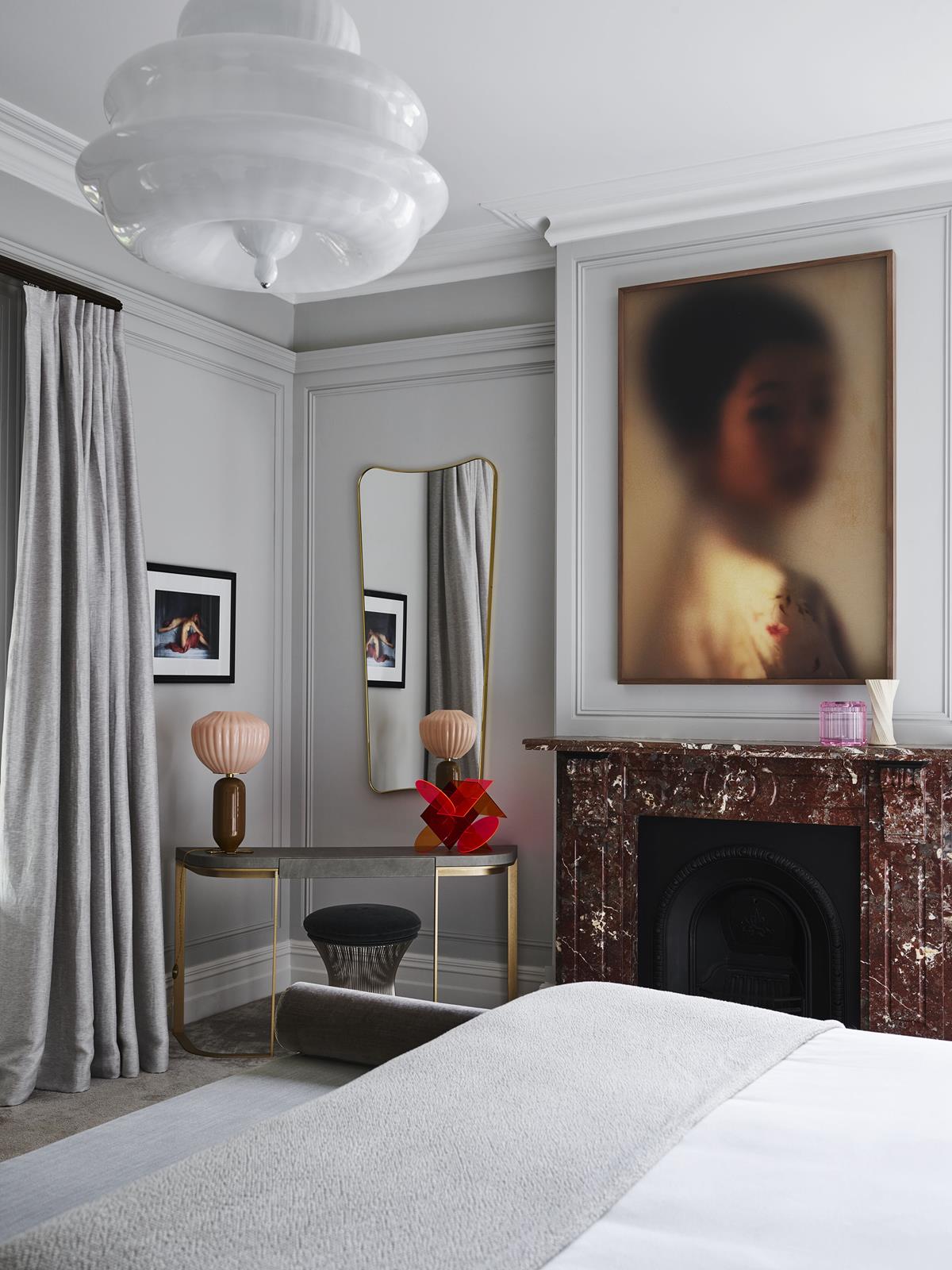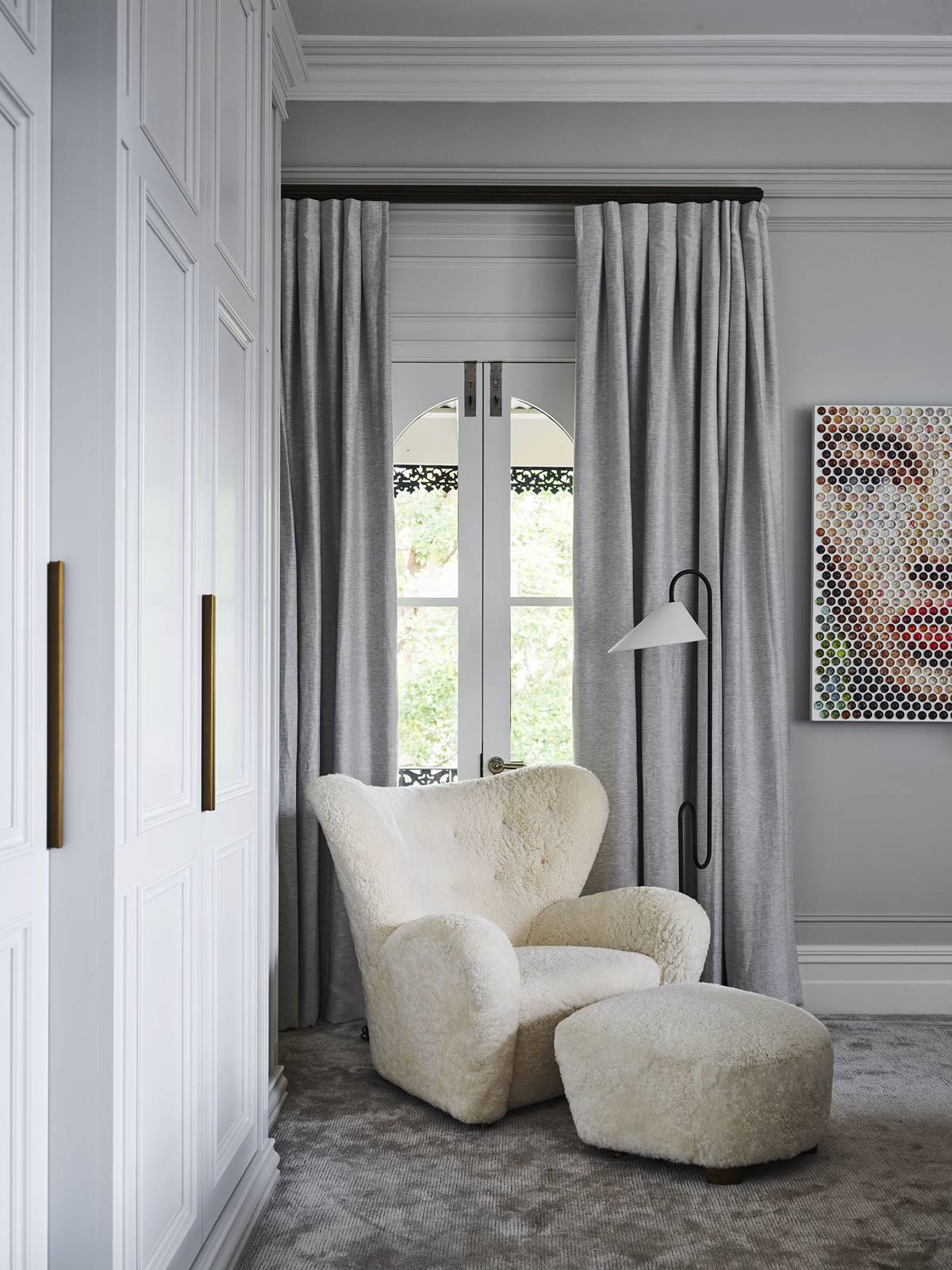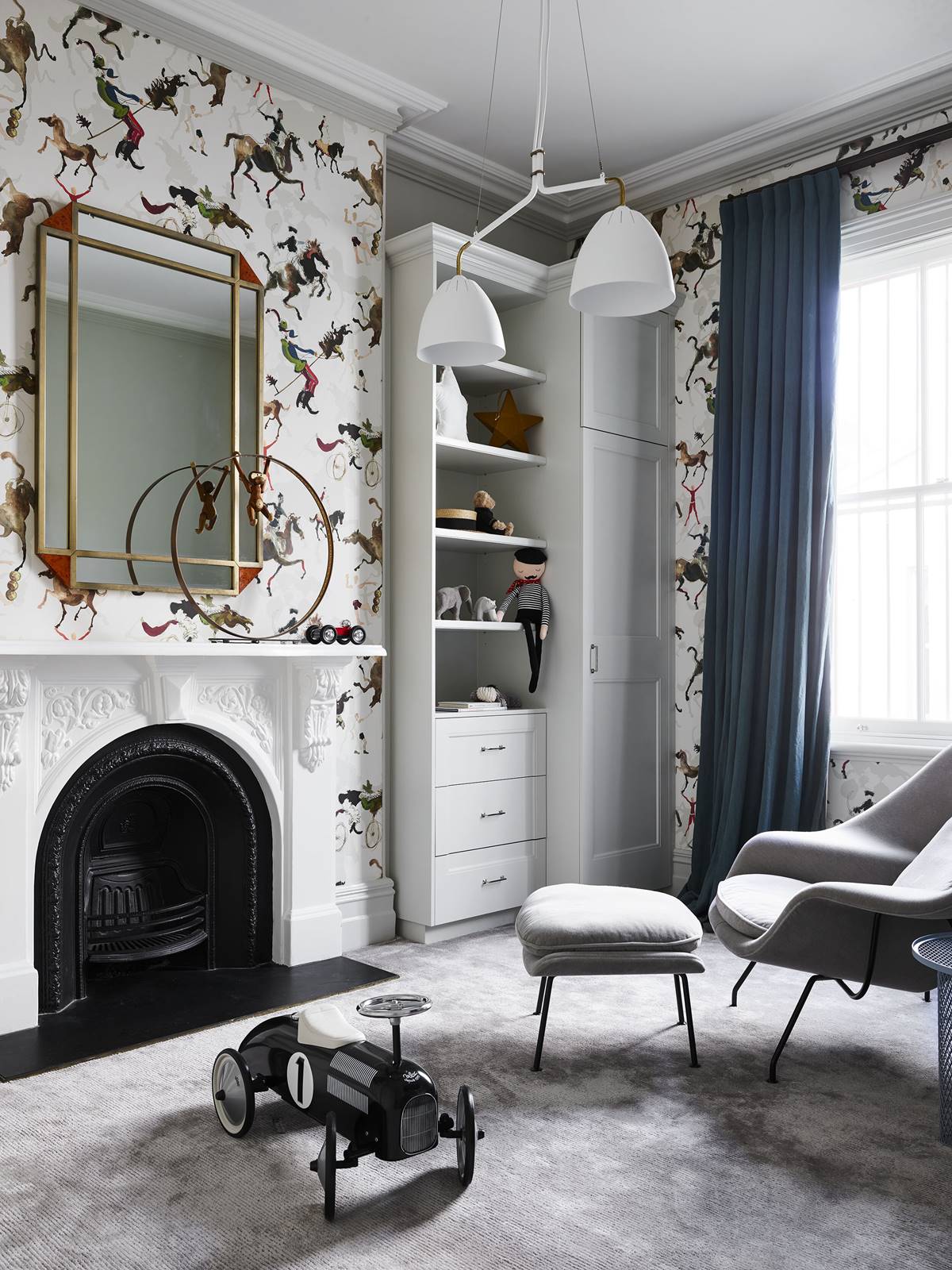 Photography: Anson Smart