There is something utterly sacred about the way ideas, form and space come together to articulate intent and breathe new purpose into this converted church in Chicago, Illinois. Deftly carving out a home for a family with three young children, Linc Thelen Design and Scrafano Architects transform the church building into an elegant 7 bedroom residence. Maintaining a connect with the past and the character of the built and unbuilt, the designers integrate original features- such as stained glass windows, the bell tower and ceiling turnbuckles- with modern ideas, scale and lifestyle in this chic church transformation.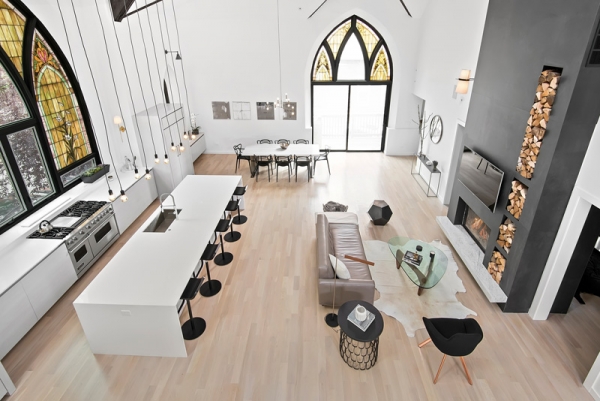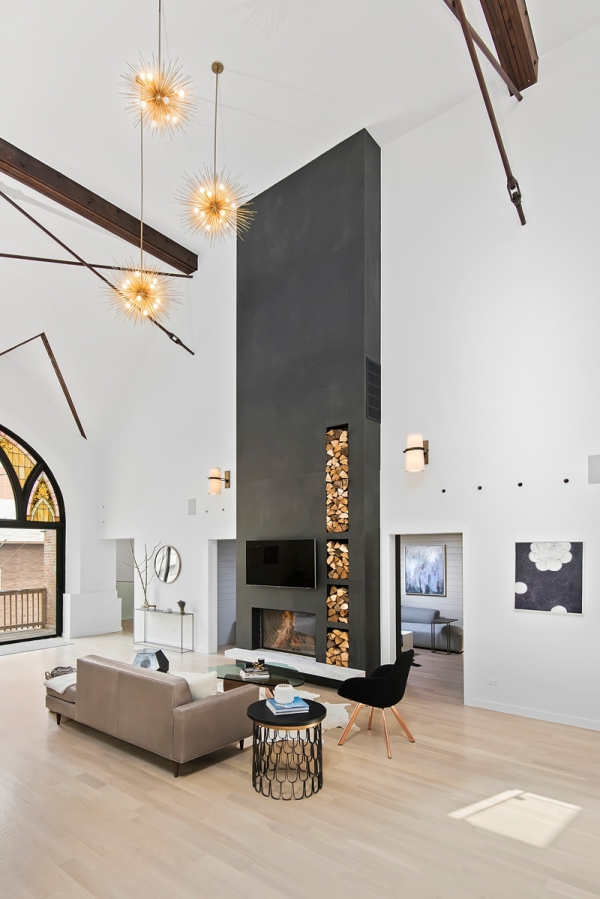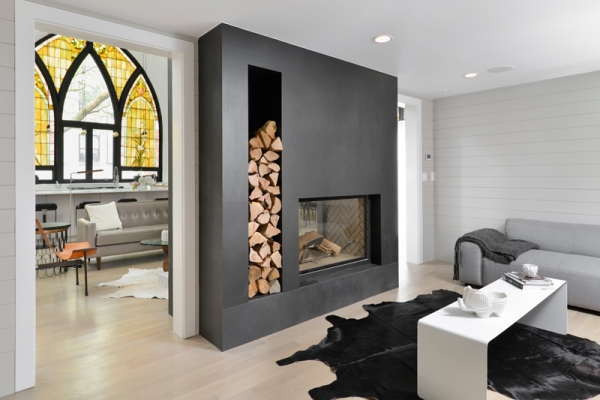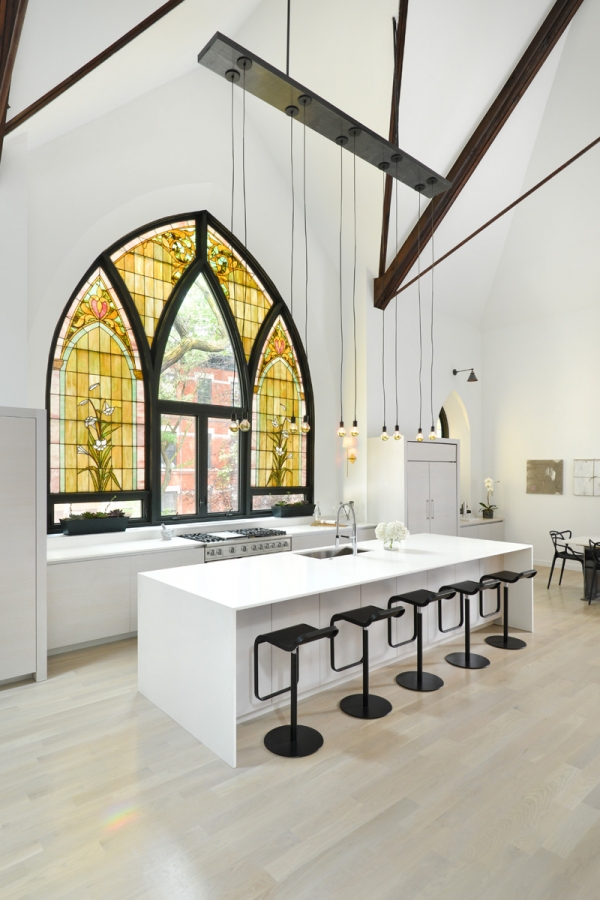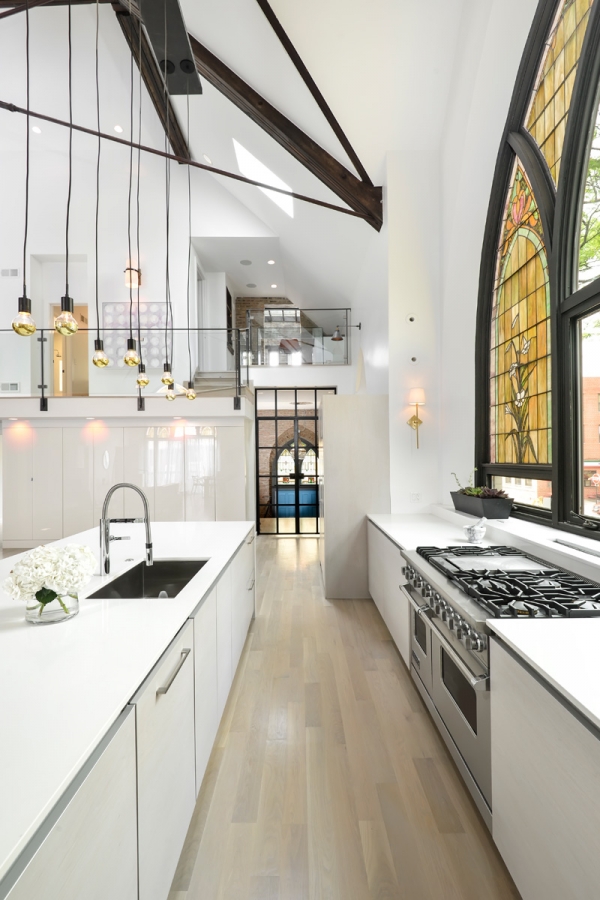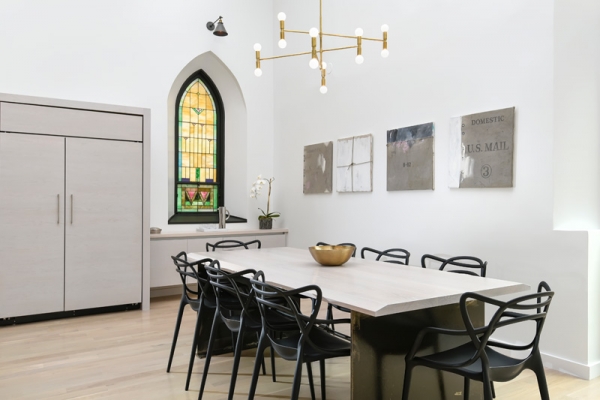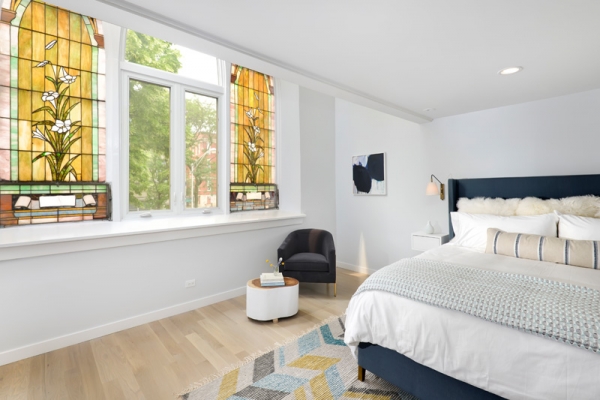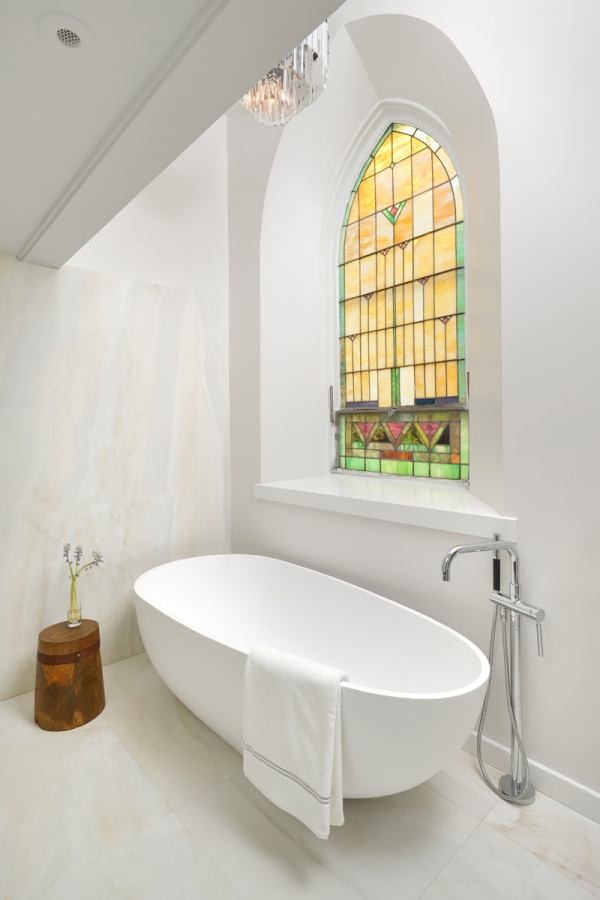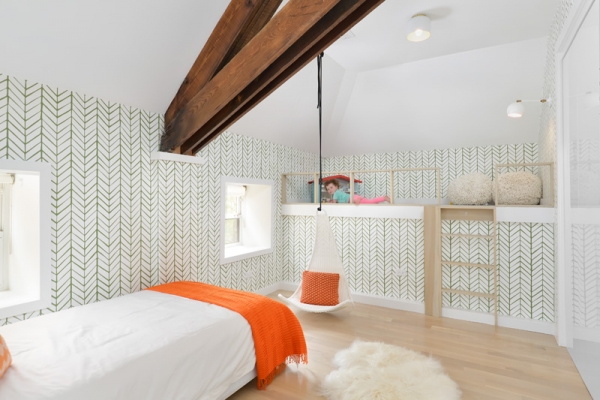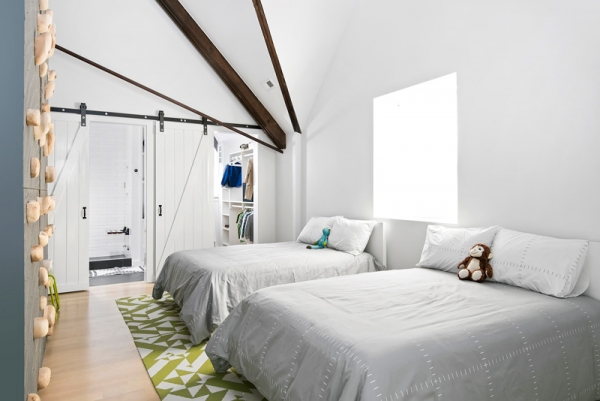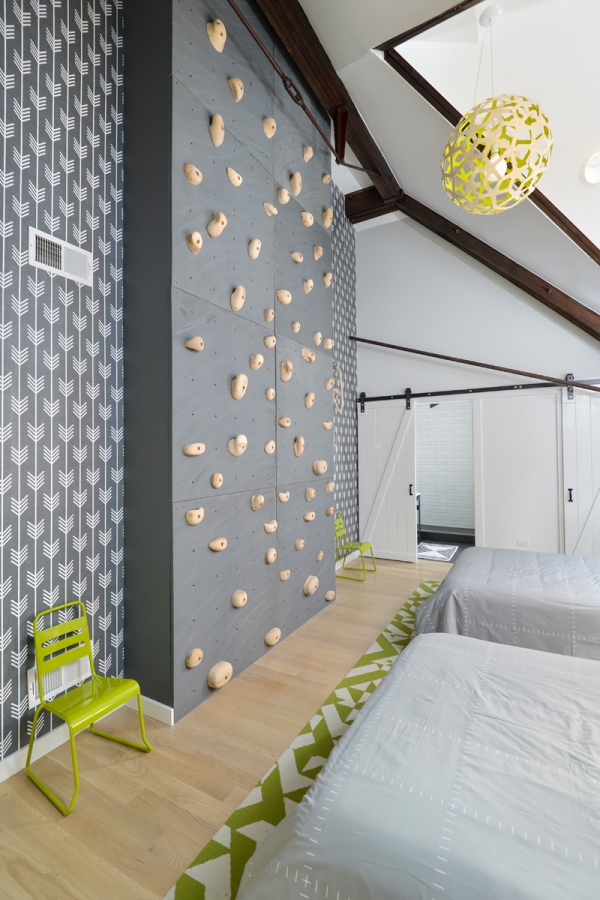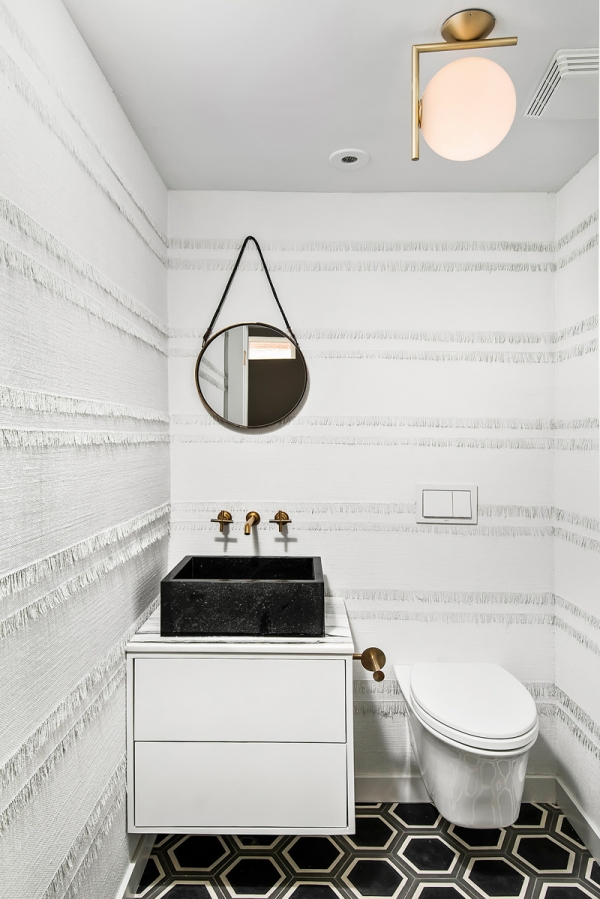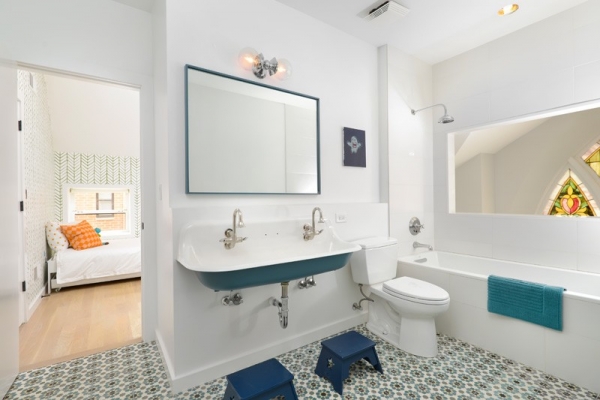 Rendered with an almost Scandinavian clarity, the different spaces of this unique home are interwoven in a fluid, open dialogue that incorporates the original shell as well as new constructs into it.
Making full use of the archetypal silhouette, this church transformation enjoys voluminous interiors, spectacular ceilings and dramatic natural lighting. Washed in a palette of white, black and grey however, these elaborate features and aspects meet in silent restraint and harmony, anchoring this design completely in contemporary sensibilities.
With an eye for detail and a flair for sensory indulgences, the spaces are carefully populated and accessorized to create a rich tapestry of form, texture and finish- one that animates this design and makes it home to both- adults and children alike.
Photography by Jim Tschetter