This bright home in England has a wonderful flow to it. It utilizes bright white with bold pops of color, creating a cheery and inviting home that has a wonderful touch of playfulness.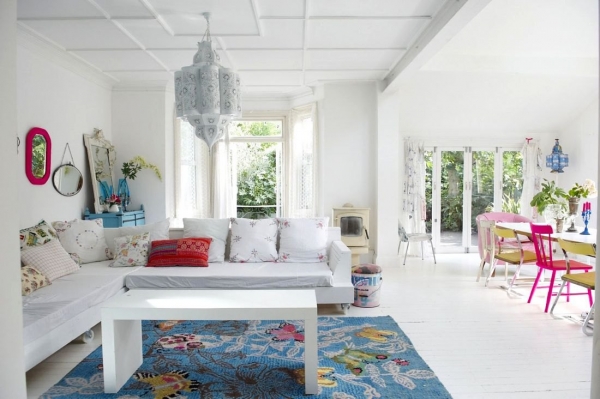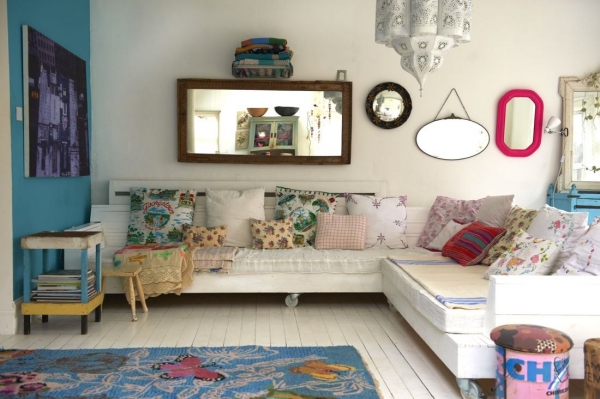 The living area is designated by a fabulously detailed ceiling. Painted hardwoods match the brightness of the walls and the ceilings, effectively opening the space. The ceiling light is magnificent, bringing a great amount of interest to the room.
The area rug anchors the design with its bright blue color and delightful pattern. On the rug, a simple white table brings a bit of sleekness to the room, and behind the table, an L shaped sofa is placed against the wall. The sofa is adorned with beautiful accent pillows and throws, and framed by decorative mirrors and artwork. We love the worn blue, yellow, and white table.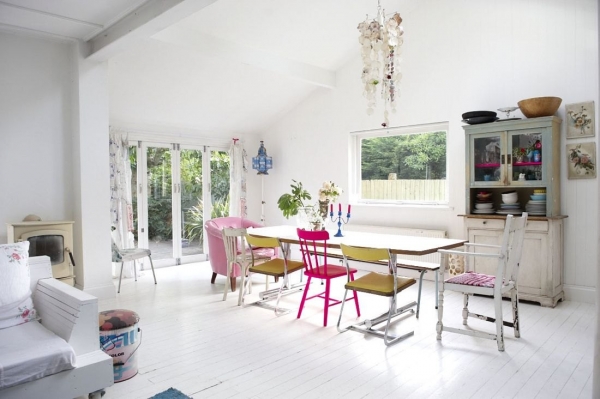 In the dining room of this bright home the marvelously painted hardwoods continue. Large windows also illuminate this space, and patio doors provide easy outdoor access. A long table is surrounded by a multitude of perfectly mismatched chairs. We're big fans of the pink chair at the end of the table.
A distressed china cabinet sits against the wall, bringing a bit more coziness to the design. The décor in this room is phenomenal. The candelabra, the artwork, the plants and flowers, and the ceiling decoration, fit the room perfectly and give it that special touch.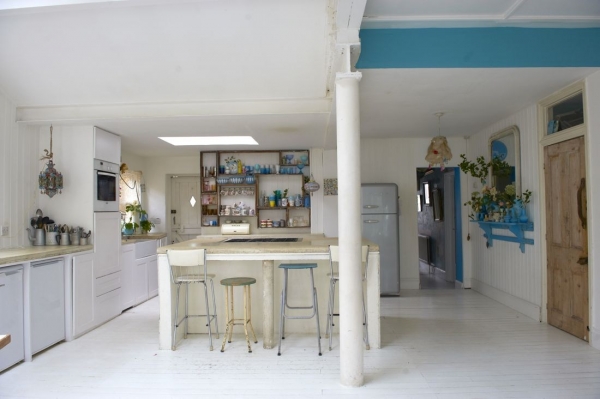 The kitchen design in this bright home blew our mind. We are obsessed with that beautiful kitchen island, and the stools are simply excellent. Sleek white cabinets fill the space, and a skylight lights the room. The dark shelving on the wall wonderfully contrasts the bright white in the design, and the touches of brilliant blue are amazing. The pale blue refrigerator is lovely, continuing the vintage touches seen in the other areas of the home.
The various furniture pieces and mismatched decor items are typical for the eclectic style. No wonder it has become one of the most popular interior design styles!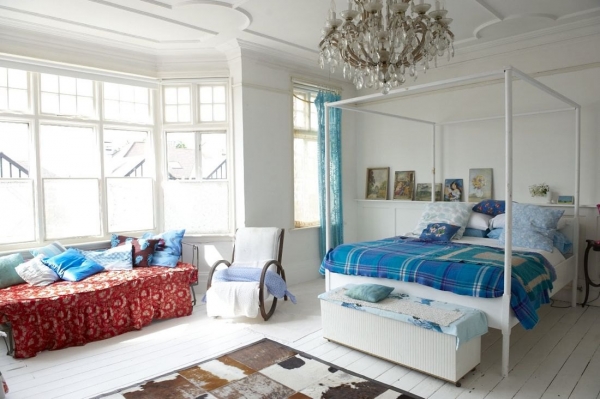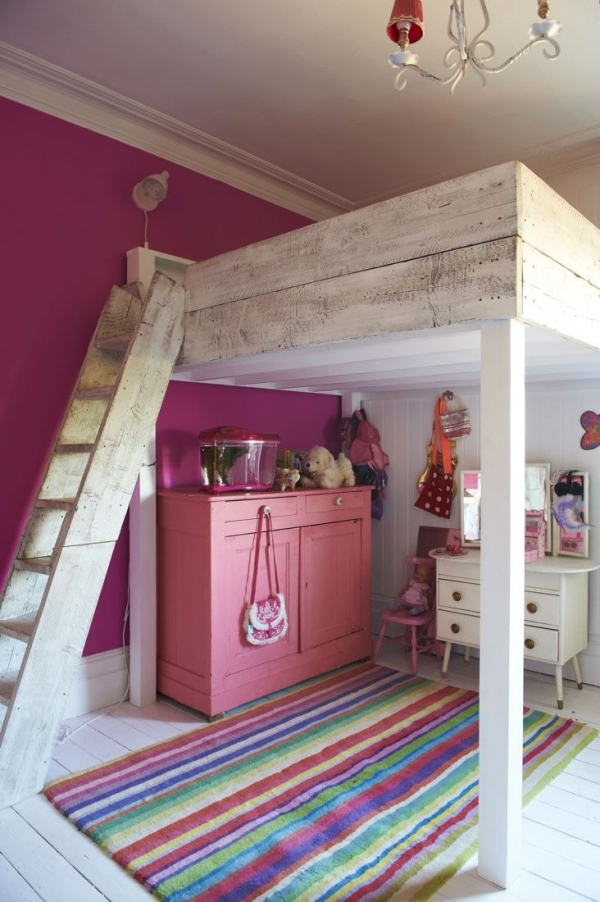 Images by Debi Treloar found on JJ Locations