This crisp and clean home exudes modern design. Bright, white space, sharp lines, and contemporary decor make up this stunning pavilion house, found in an eastern suburb of Sydney, New South Wales, Australia.
Designers Arent&Pyke have done a perfect job creating and using visual space with minimal but impactful furnishings, sophisticated colors and textures, and flawless punctuations of warmth.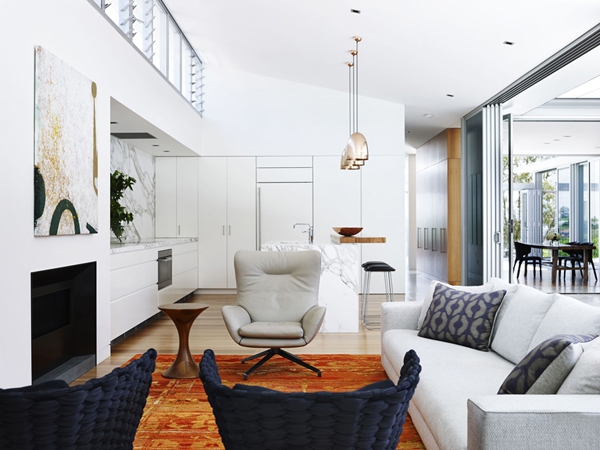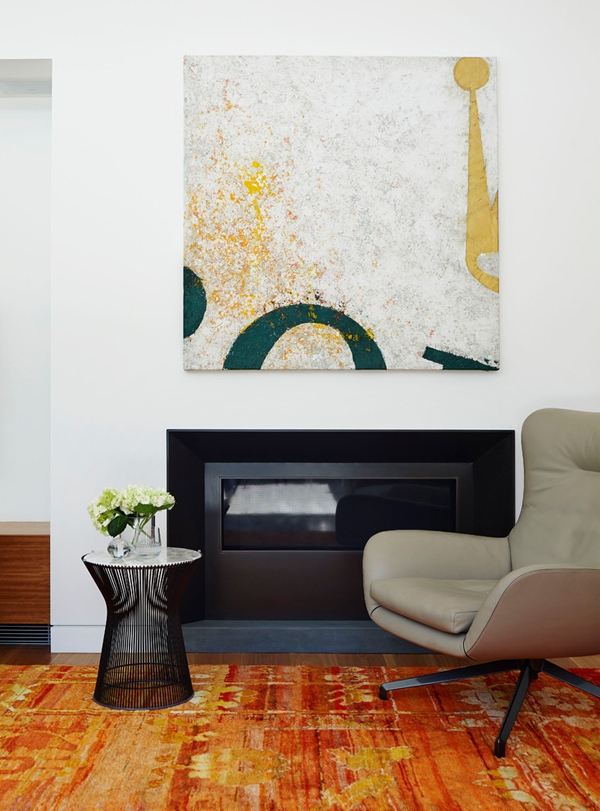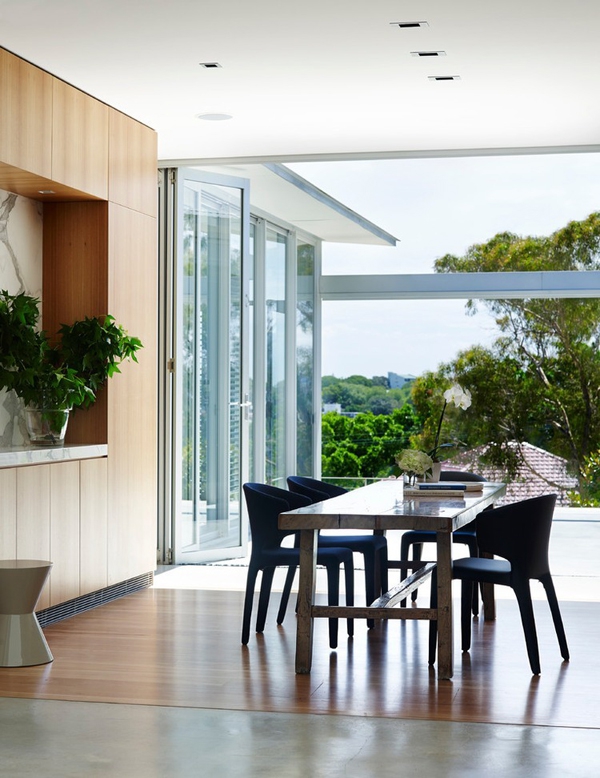 This modern pavilion house was created for the whole family. Cozy and inviting furniture makes up the living areas all connected by copious space to be filled by family and friends during gatherings. We especially love how spacious the kitchen is; imagine how fun the holiday season must be here with everyone around.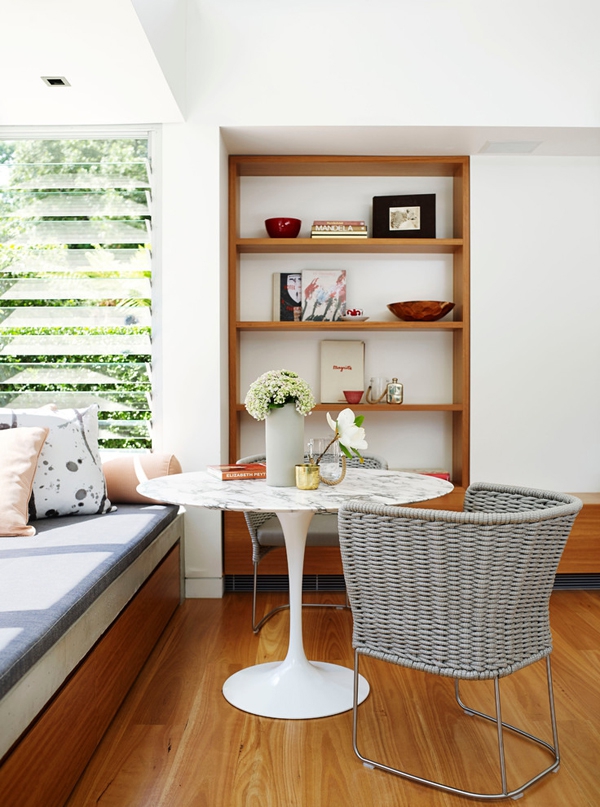 The floor to ceiling windows are what really open up the home. Natural light partnered with the white is effortless and truly effective.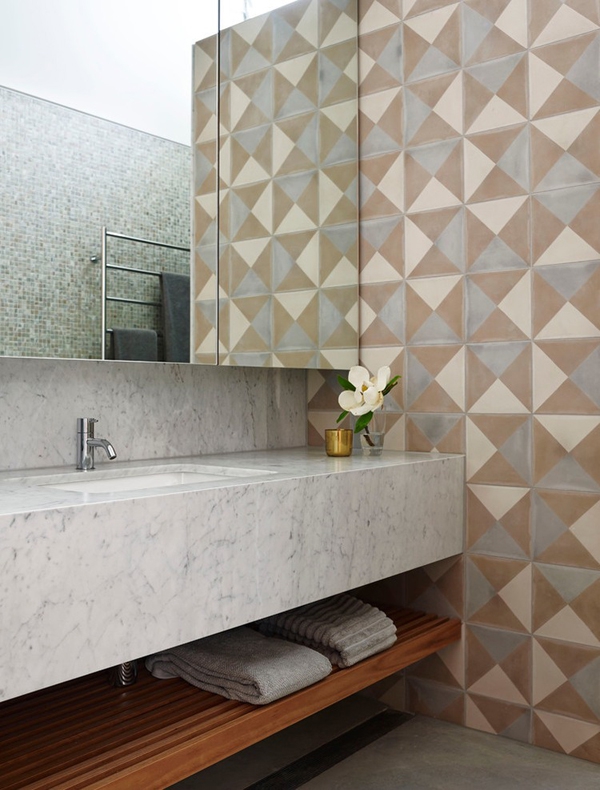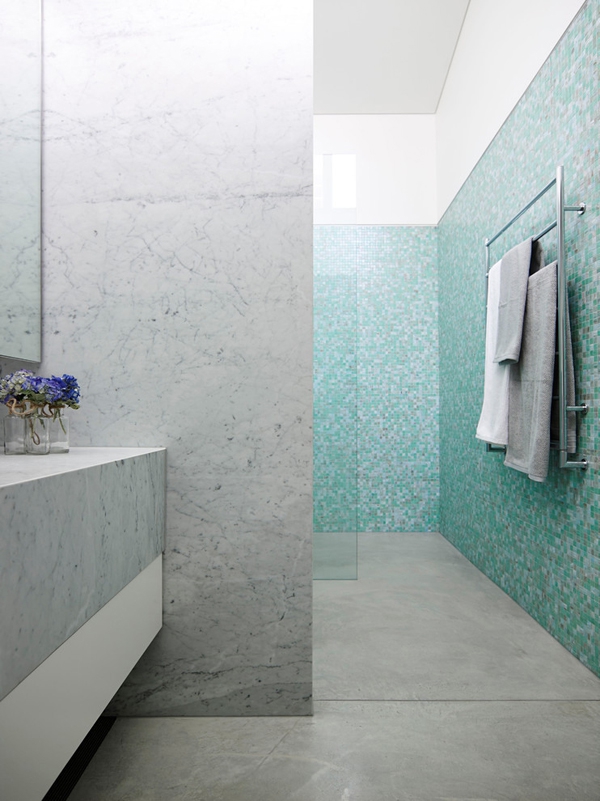 The accenting marble seen in the kitchen is the perfect contemporary touch. It's even a part of the little dining table, how cute! This, the lovely hand-made concrete tiles in the bathrooms, and the warm red hues near the fire place are a just the right addition of color in the interior.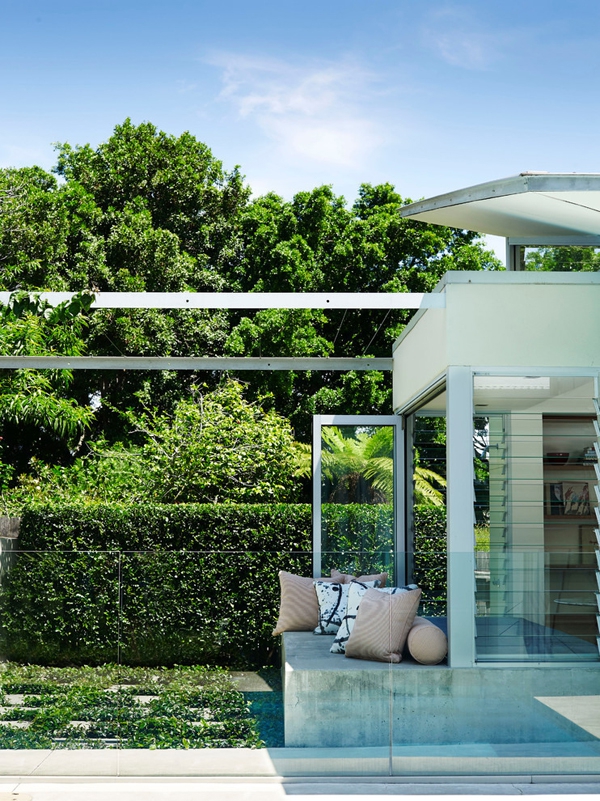 Photos: Anson Smart