Completed in 2014, this modern addition to a protected mews house pays homage to both – the past and the potential of its timeless architecture. Driven by the strict demands and guidelines of the city conservation office, this project in Mt. Pleasant Square, Dublin is tempered by the sensitive yet infinitely relevant approach to its design as adopted by NOJI Architects.
Drawing on the vast impact the simplest of moves can have on the quality of a space, they carve out a new templates for living in this brick house addition, without necessarily disturbing its existing built and historical matrix.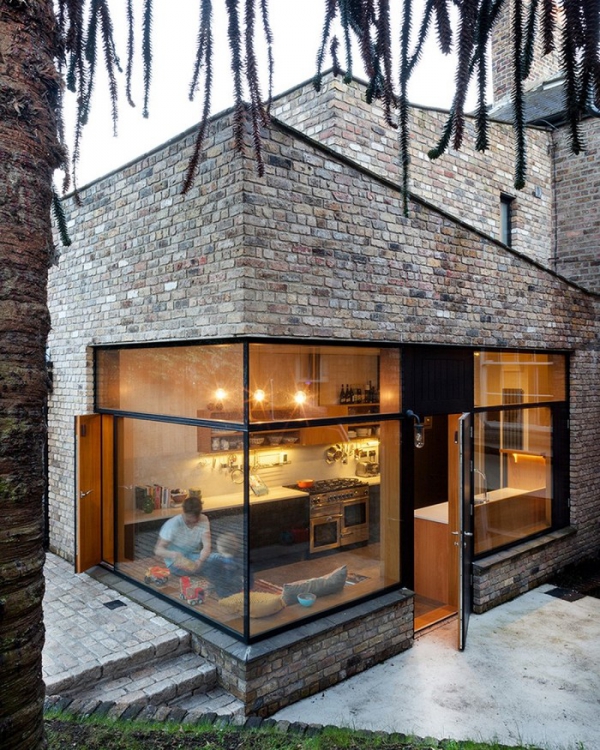 Working with one of the last remaining fully – intact houses in the mews, the architects are careful and measured in their gestures. Using reclaimed bricks and reclaimed concrete sills, the architects introduce new ideas into the existing dialogue between the house and its surroundings.
Moving the kitchen from its original location in the basement to the new brick house addition, the design connects this space with the reception areas on the ground level and the original garden lying beyond it.
Inviting in ample natural light from the north facing facade, the design brings light yet generous interfaces between the new spaces and their surround, relying on light yet deft strokes to strike a balance between the parameters that define this project.