There is no place on Earth quite like the stunning, spacious Brazilian House – Six 1 Eight 8. Brazil is quickly gaining a name for itself as a contender in modern architecture, and with properties such as this one, it's easy to see why.
Built from rich natural wood, beautiful glass, and muted exposed brick, this home was designed and built by Zanine Caldas in 1988 and was recently requalified by the office of Debaixo do Bloco Architecture. In a successful effort to maintain the residence's unique identity, the original wood has been refreshed, the symmetrical floor plan preserved, and the thermal mechanics optimized.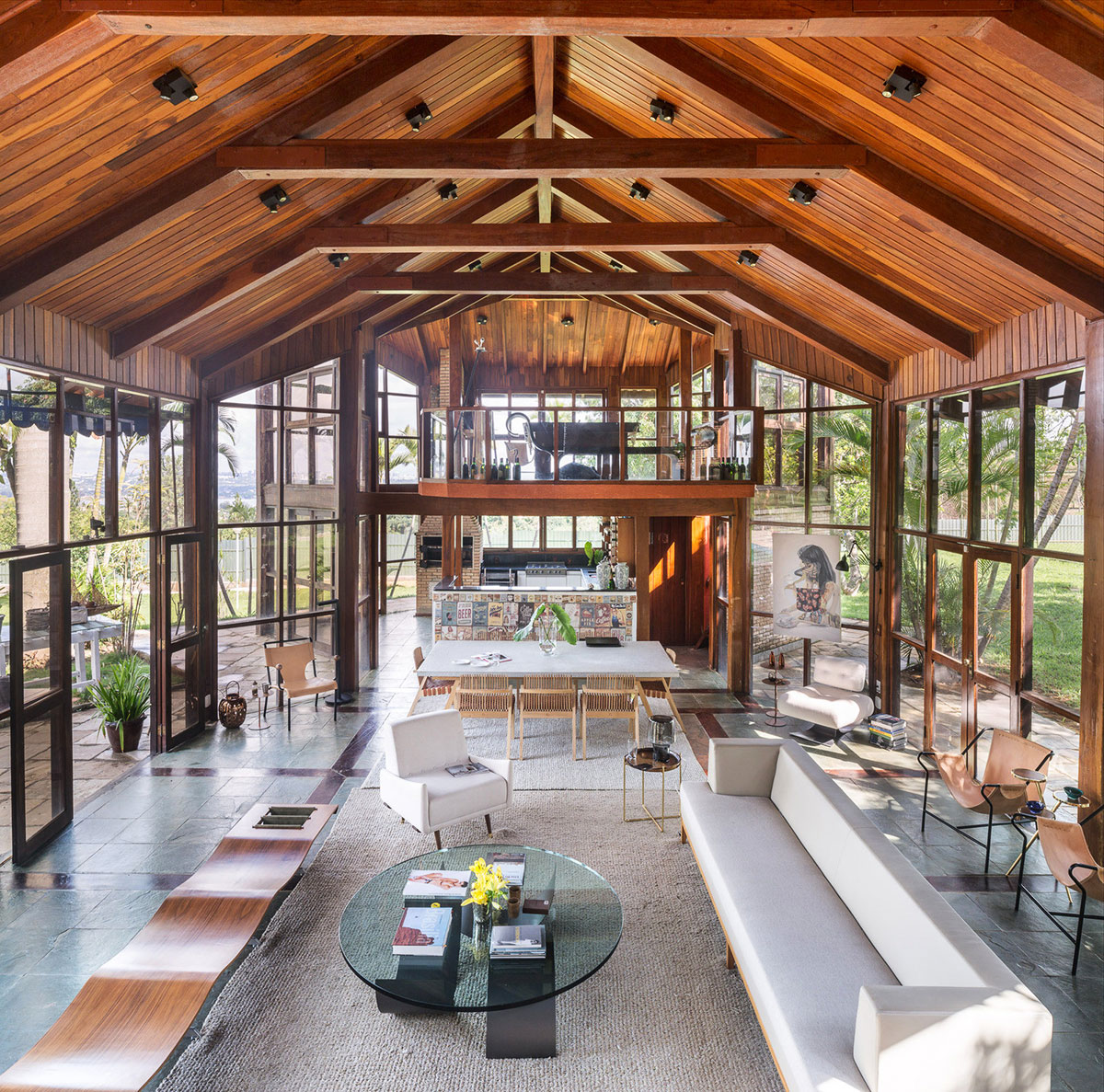 Architect in charge of the renovation project, Clay Rodrigues, ensured that the high ceiling living area continues to exalt the beauty of symmetry, a foundational aspect of the home's aesthetic.
Inviting nature in through the floor to ceiling windows, every inch is graced by bountiful natural light. The high panoramic glass walls are intended to shift the interior's colors depending on the time of day: dawn, sunset, and dusk.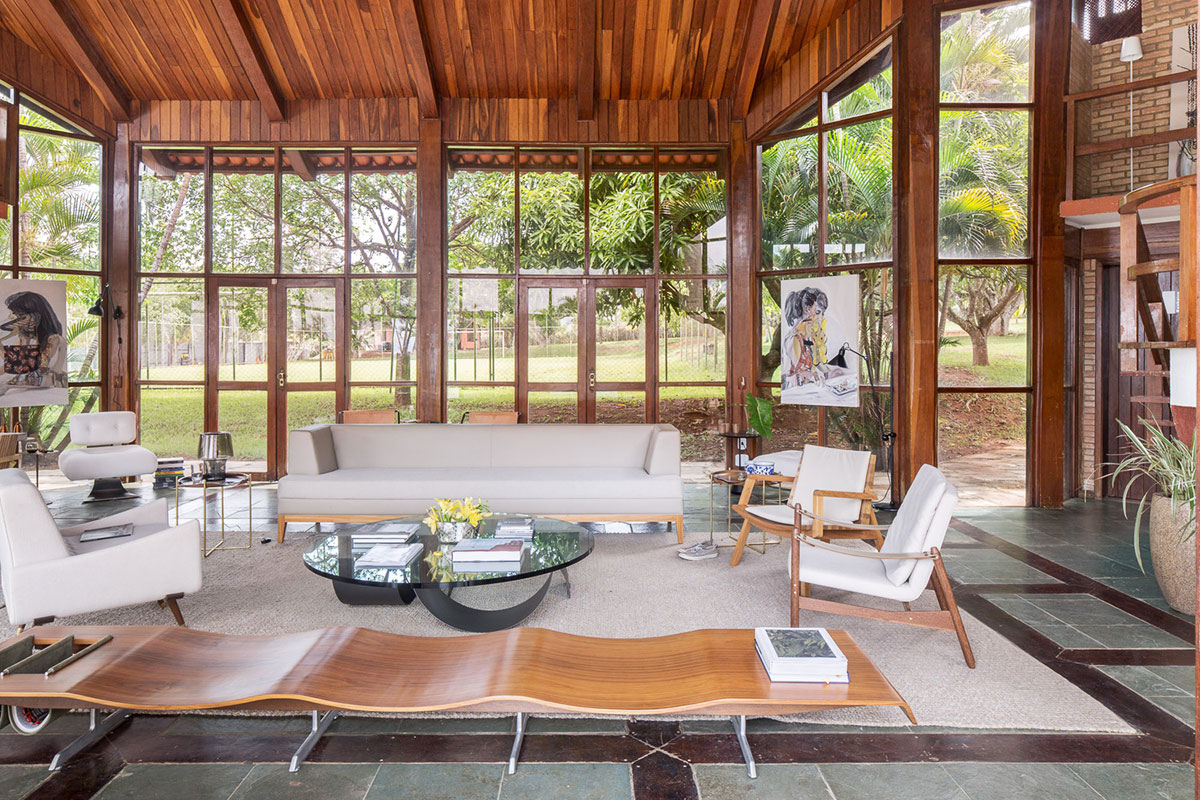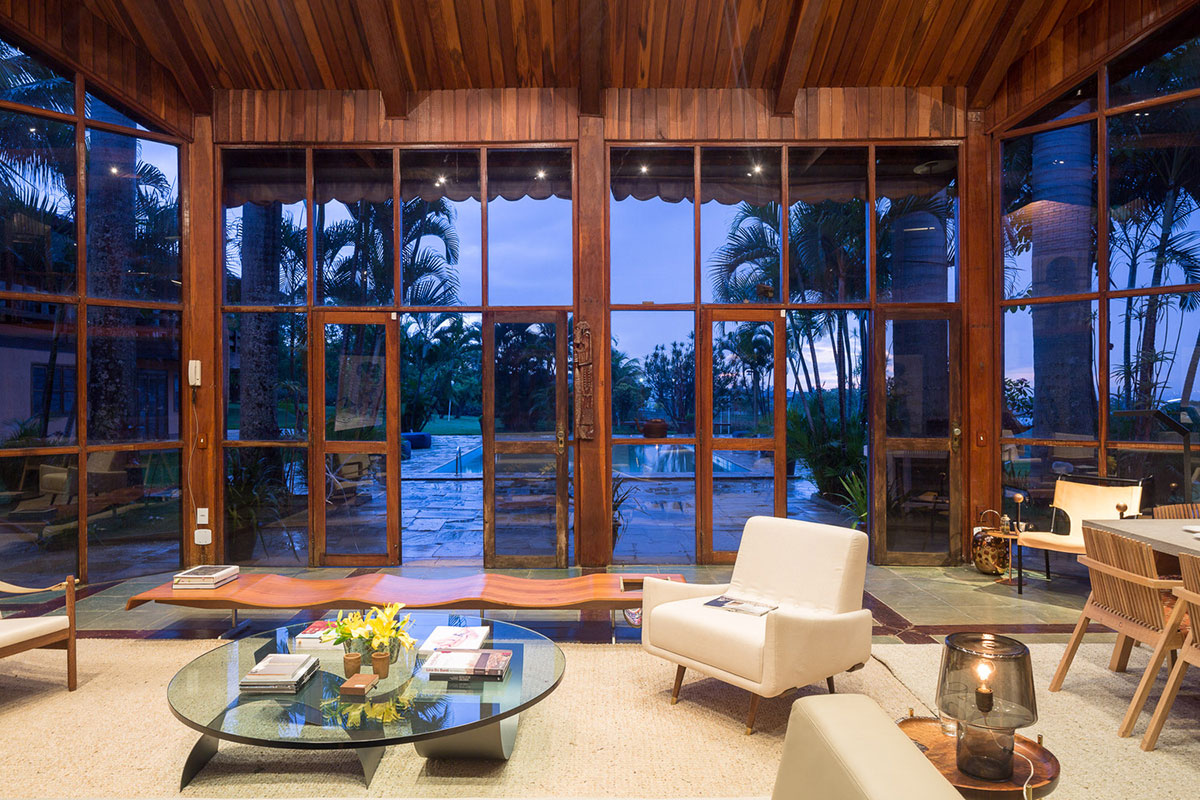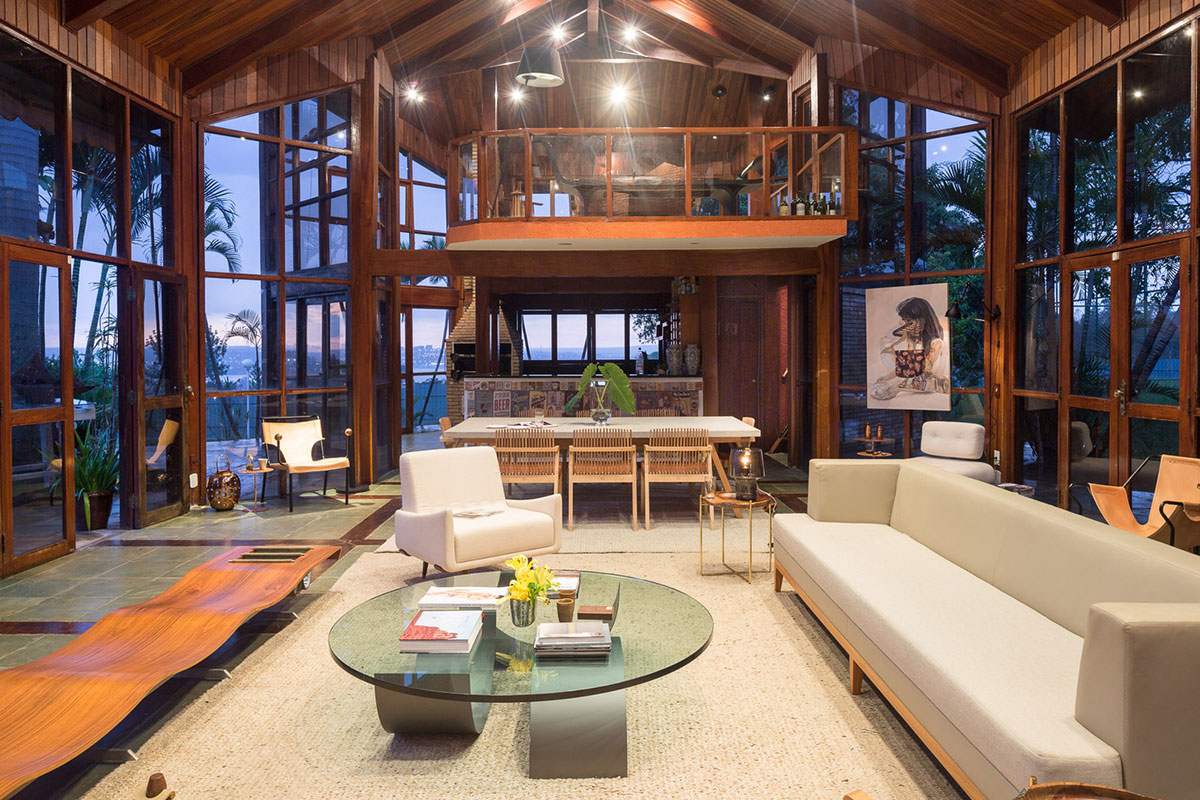 A natural harmony exists between indoors and outdoors, extending beyond the physical boundary of the building itself. A broad stone patio surrounding a large outdoor swimming pool connects seamlessly with the earthen charm of the home, with palm trees and foliage for walls and the sky as Earth's own ceiling.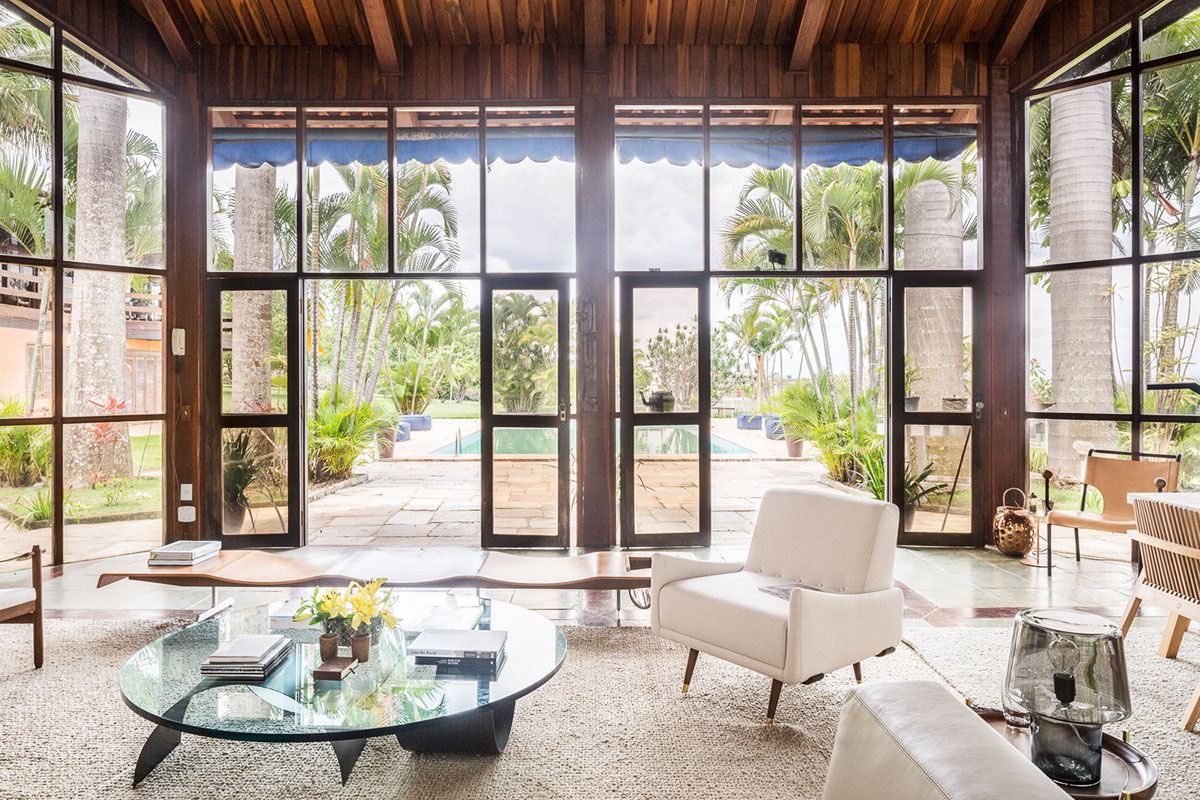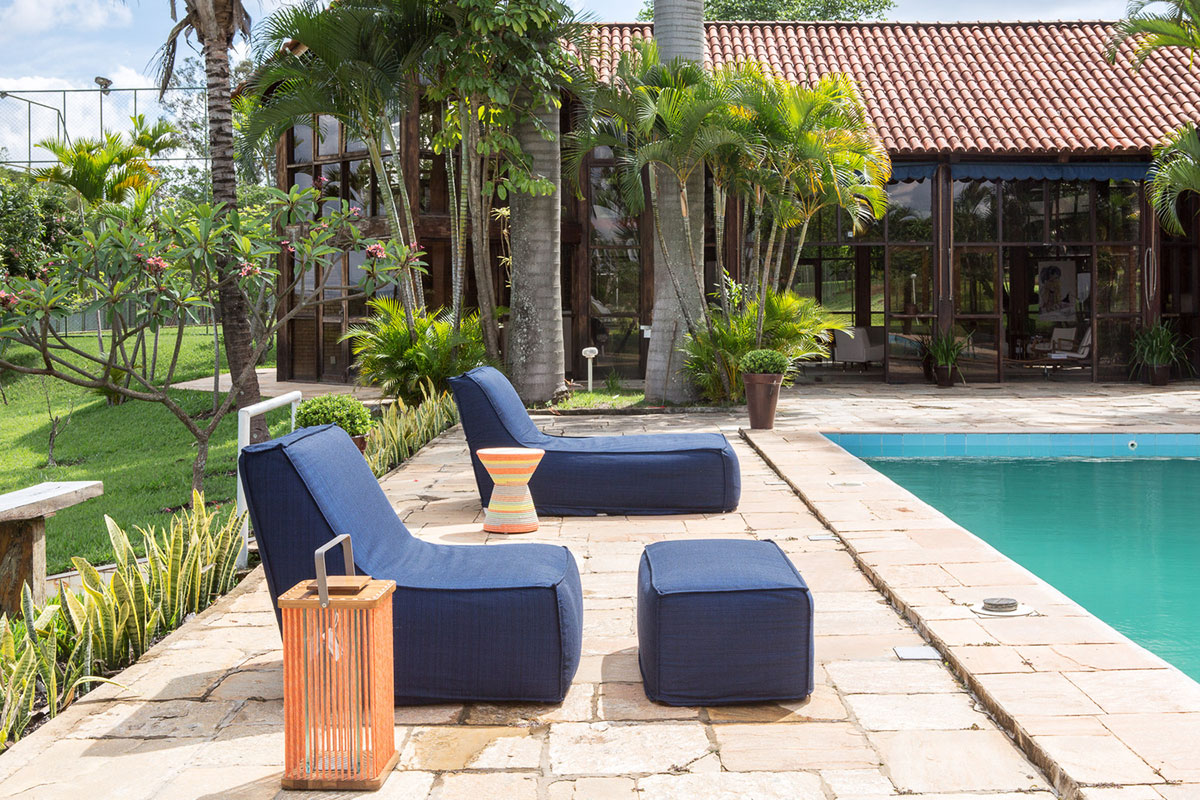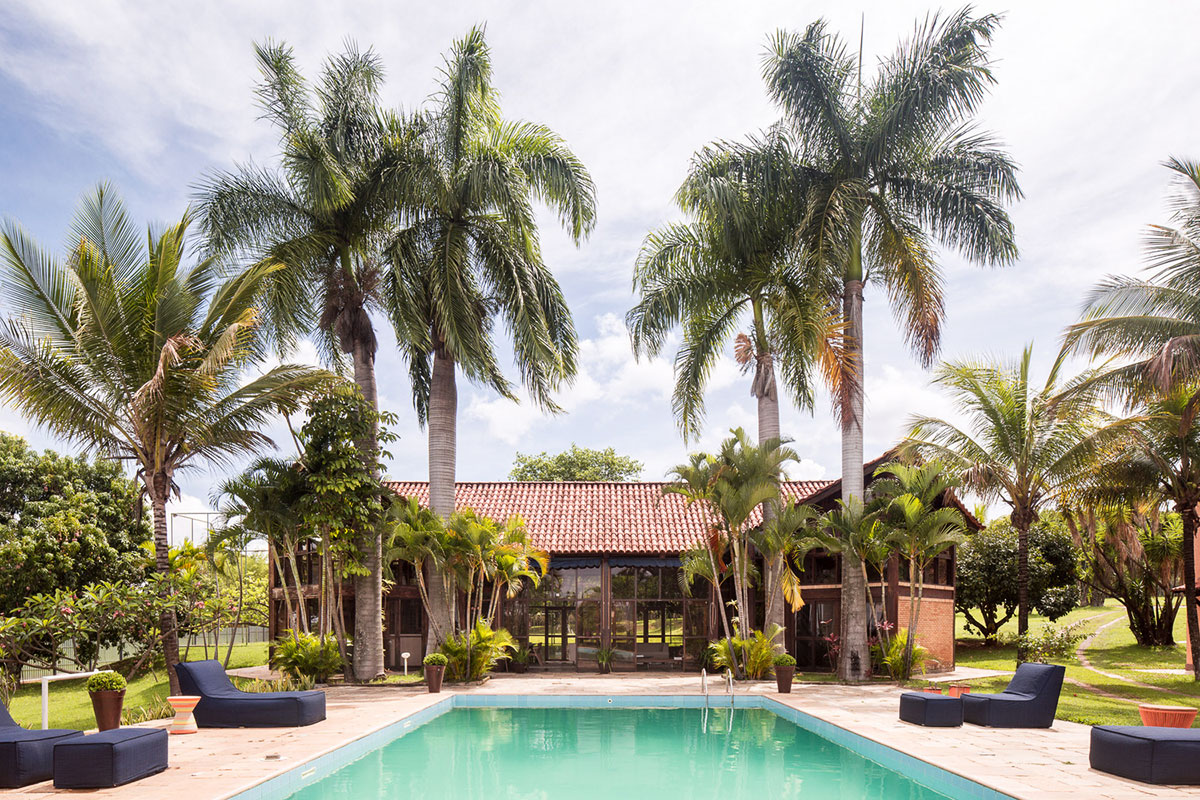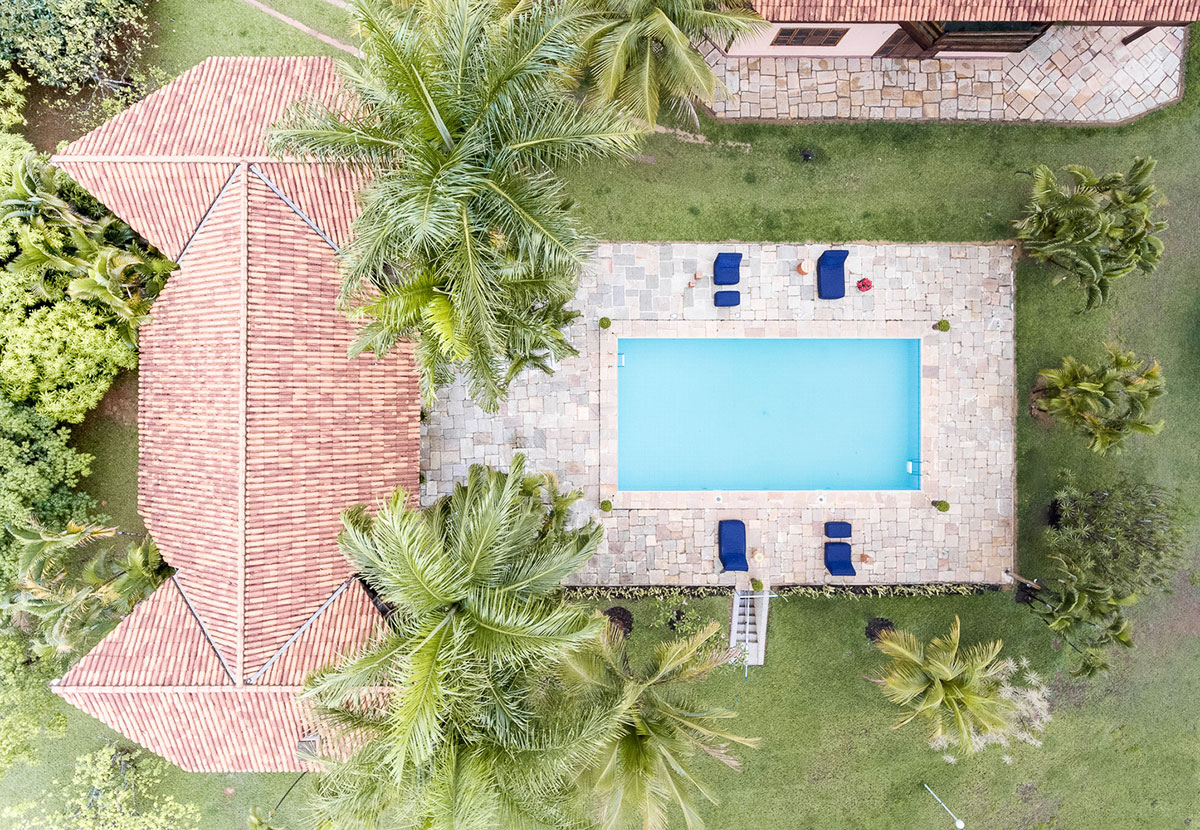 The ground floor of the Brazilian House features a comfortable master bedroom and bath on one side, the common living area and dining room in the center, with a luxurious kitchen opposite.
Artfully designed stairs lead to the second level, containing an office and second bathroom above the master bedroom, and an entertainment room above the kitchen. While the office is enclosed for privacy, the entertainment room opens up over the grand living area. Likewise, as the bedroom lies behind sumptuous light brick, the kitchen has direct, unrestricted access to the dining area.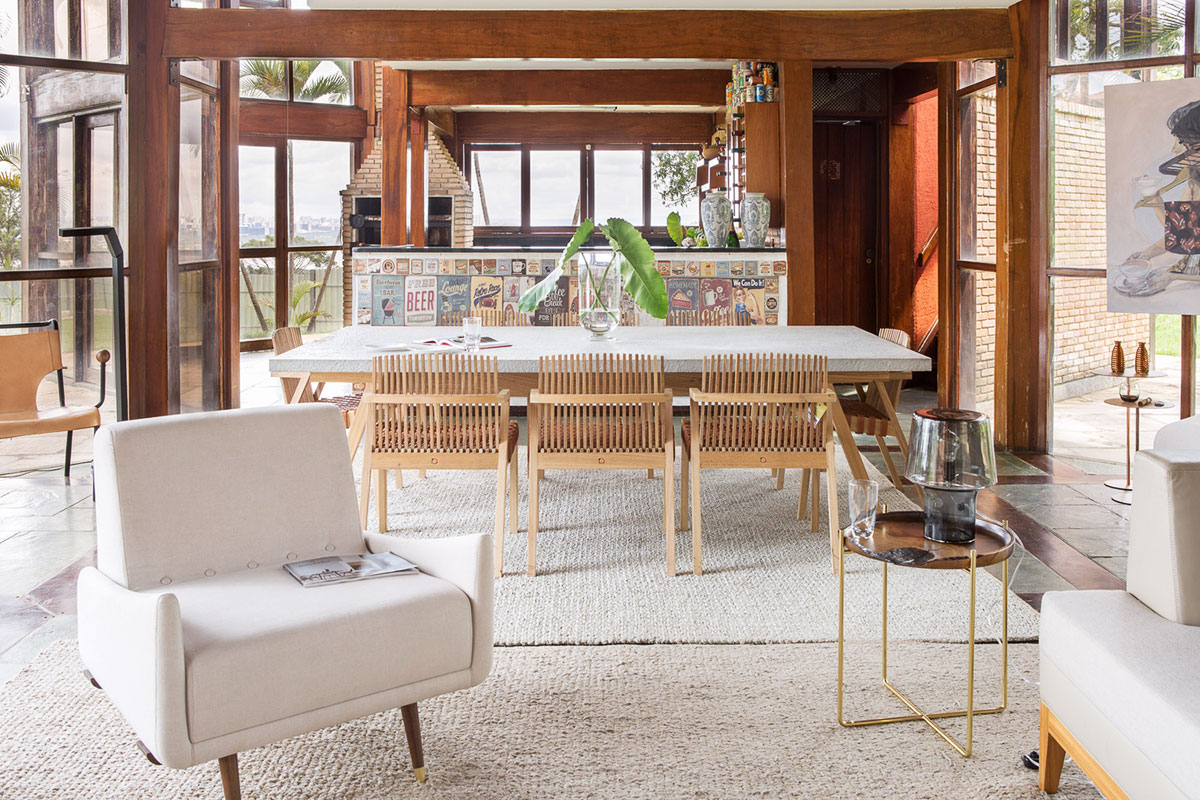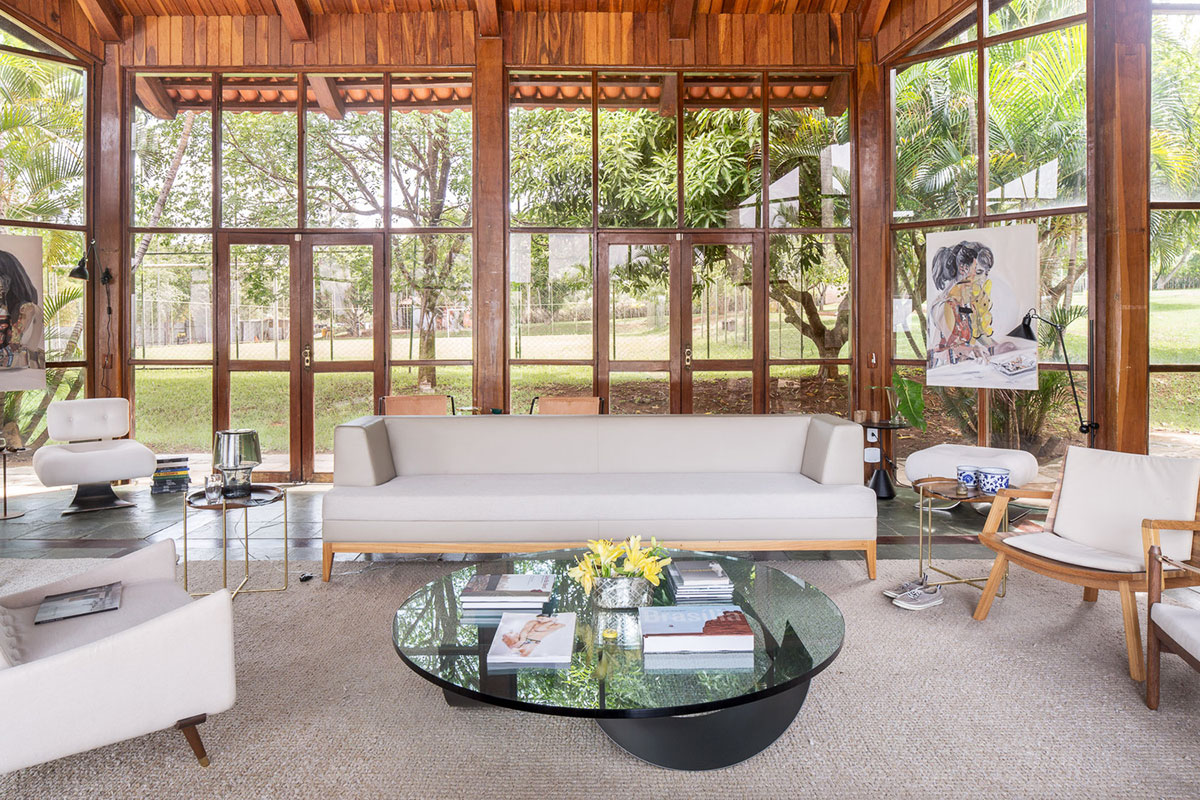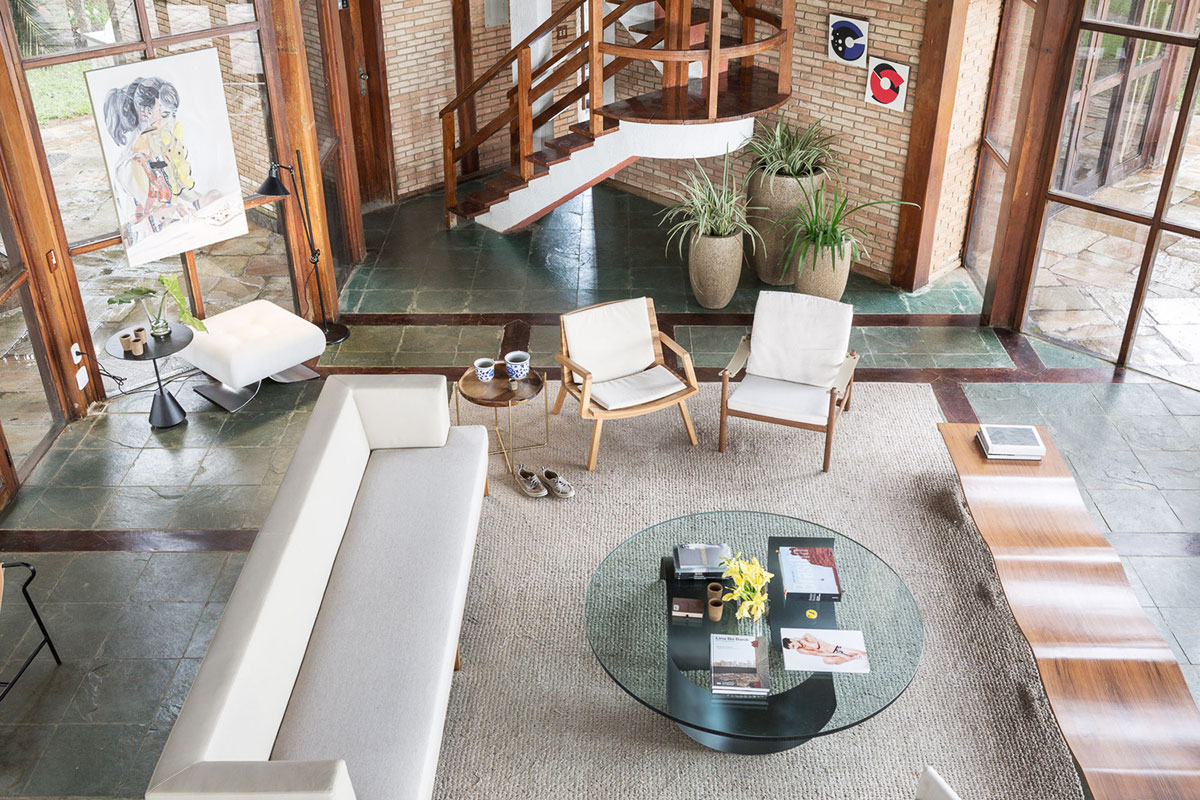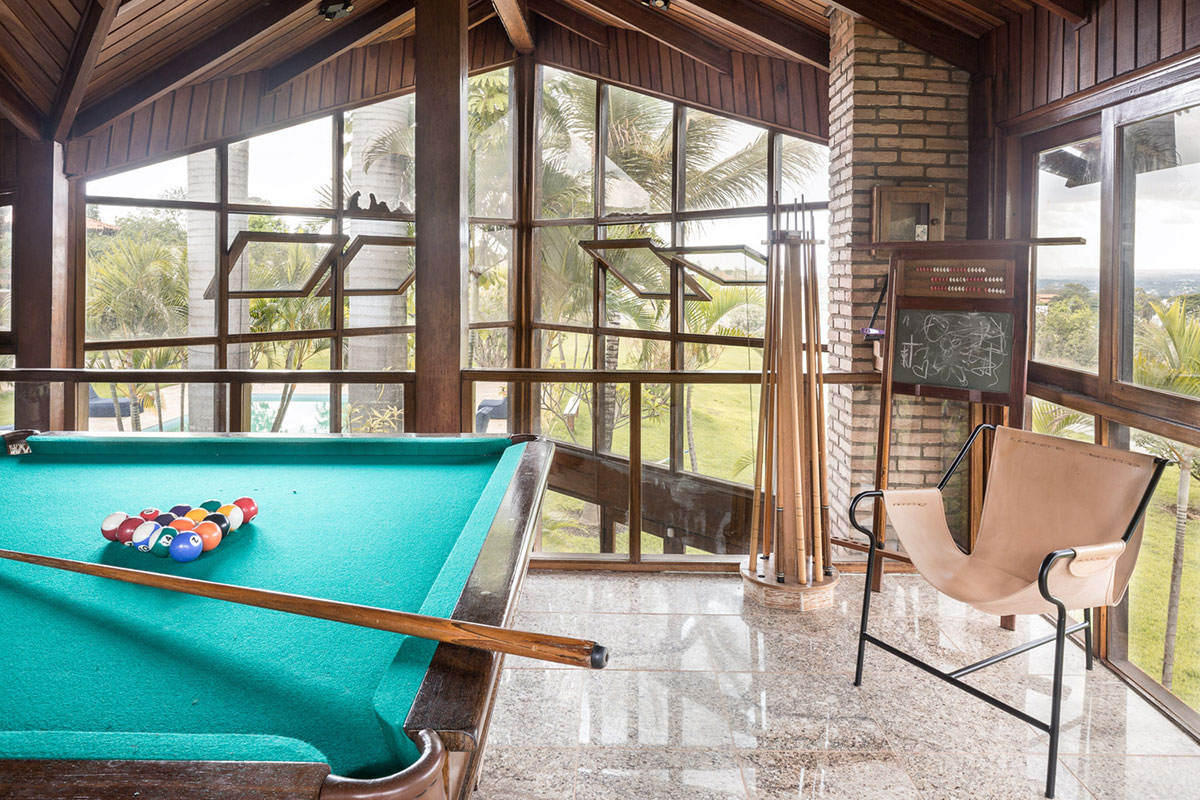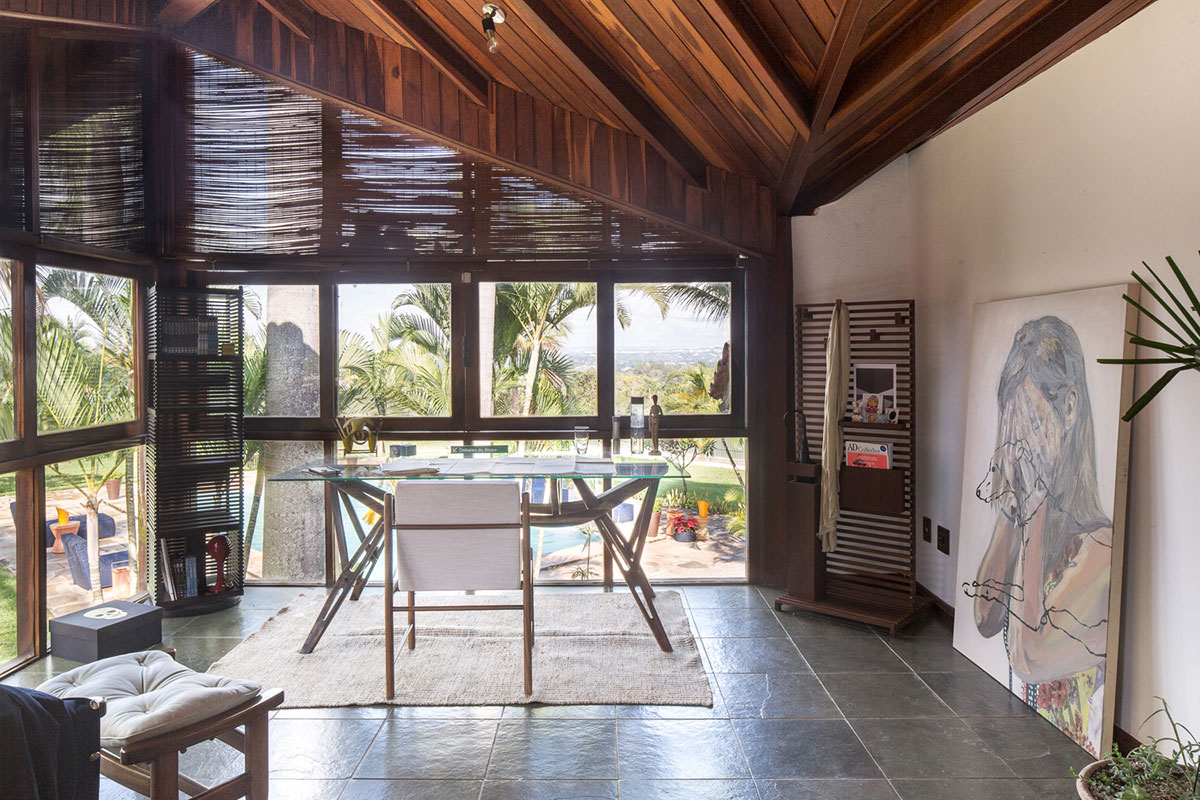 Images credit: Joana França
Zanine Caldas' original identity for the Brazilian House has been well preserved by the efforts of Debaixo do Bloco Architecture, bringing the rich, resplendent wood, glass, and stone structure back into full ownership of its own natural, symmetrical aesthetic. This historical architectural masterpiece offers only the finest to owner and guest alike.