Sandra Foster tapped into her creative and thrifty sides when she converted a mere hunting cabin into a splendid Victorian cottage on a tight budget. The result is simply astounding.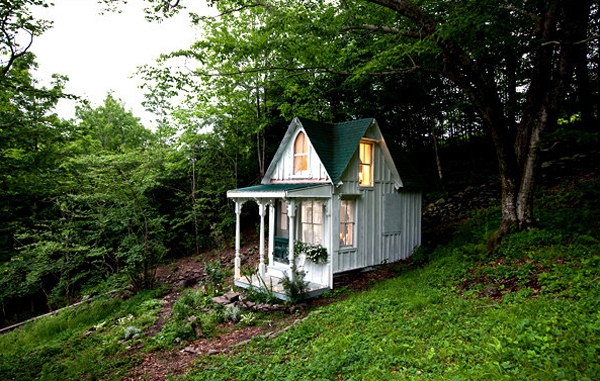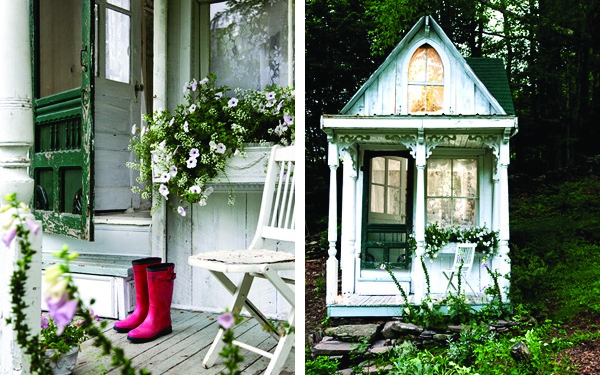 The green and white theme is maintained with the flowers that adorn the verandah as well as the color of the exterior. Both colors blend perfectly into the natural beauty of the Catskills Mountain on which the cottage is located.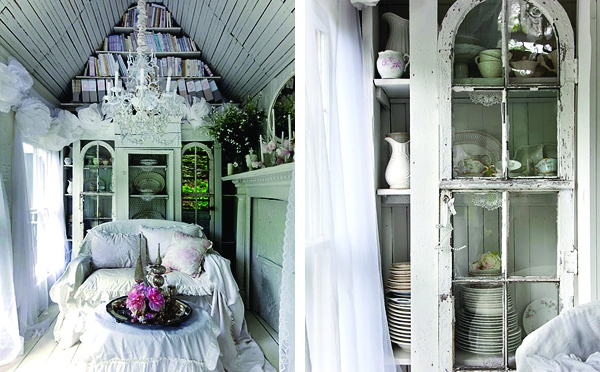 Upon entering the cottage you will see a sitting area that fits in with the era being depicted. The interior is draped in cascading foam imitating sheer white lace curtains.
The living room comprises a white sofa with a traditional style standing buffet for displaying decorative china behind it. In front of it is a small round coffee table. A mini library sits above the living area.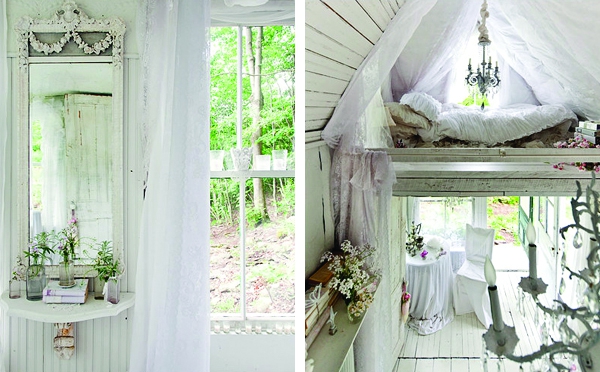 She converted a loft into the perfect Victorian bedchamber. The bedroom comprises a white plush canopy bed with a beautiful traditional chandelier hanging just in front of it.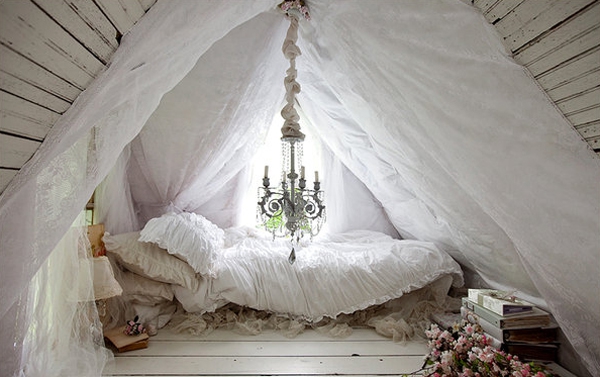 Images found here
This tiny cottage has enough of the Victorian aura to trigger a romantic reverie in the minds of all who enter. Beware visitors because you may just fall in love with the glorious and magnificent past.