This beautiful residence in Austin, Texas is an utterly handsome house designed one frame at a time. Architects Ryan Street & Associates bathe every surface and detail with equal attention and consideration to arrive at a stunning overlay of space, design and experience.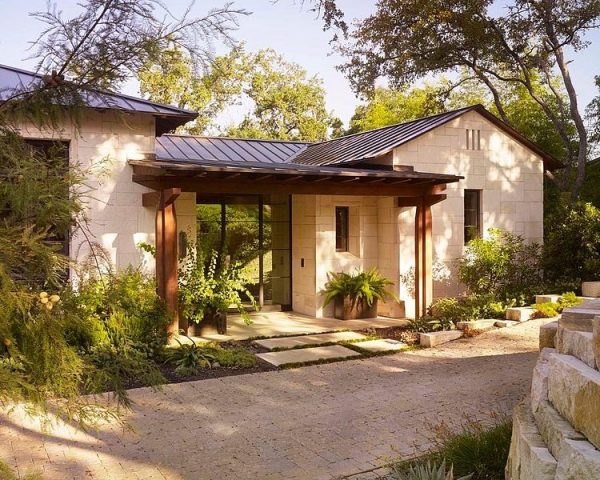 High ceilings and generous openings flood the otherwise modestly scaled areas of this beautiful residence with natural light and ventilation. This not only accentuates their volume and openness, it creates an interesting play between the elements inside the house and outside in nature. The decor is carved out of warm browns and plush finishes in a variety of materials. These elegantly contrast and complement the stark whites, pale hues and beige as well as richer tones of red, brown and black that populate the different areas.
The layout is clean and simple with the walls doing most of the talking- tiling, tapestries and inspiring wall art are used to create rich backdrops in every room, corridor and niche. The bedroom takes on a more flamboyant tone with richly textured fabrics, opulent finishes and a stunning ceiling lamp to cap it all. The bathrooms and kitchen on the other hand are exemplary of stylish functionality with clean lines and deftly controlled design. Outdoor spaces are green and generous with an infinity pool offering tranquil indulgence.
Intricately inspired and exquisitely expressed, the spaces of this beautiful residence encapsulate a charming mix of sunny, open warmth and well defined, individual character.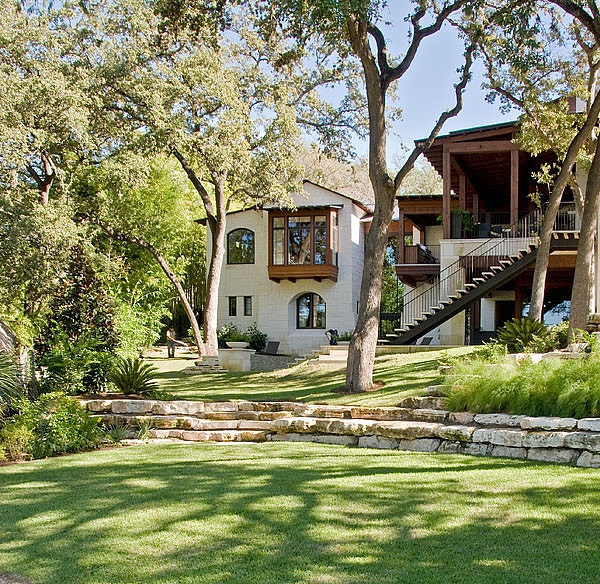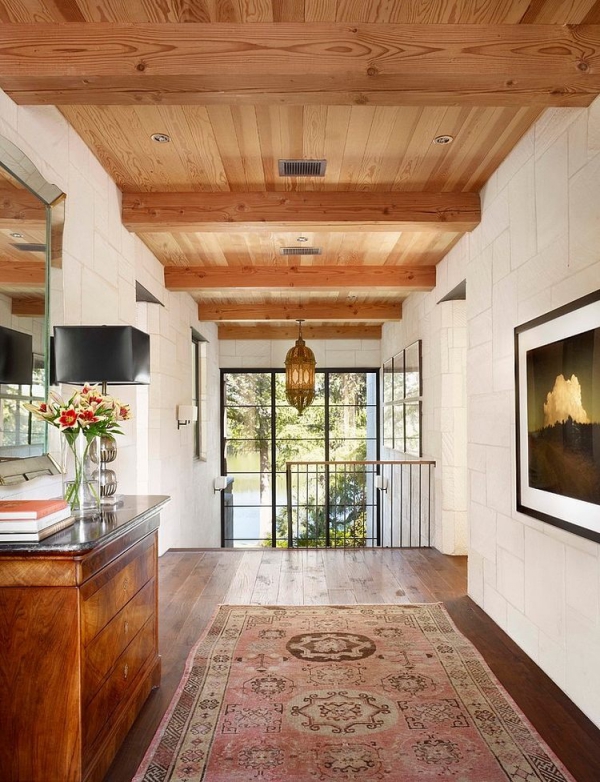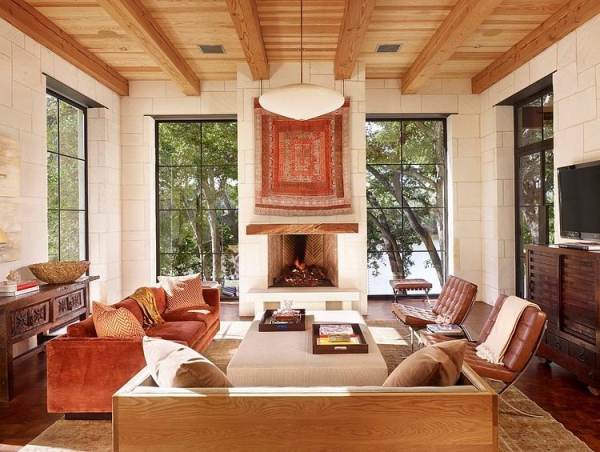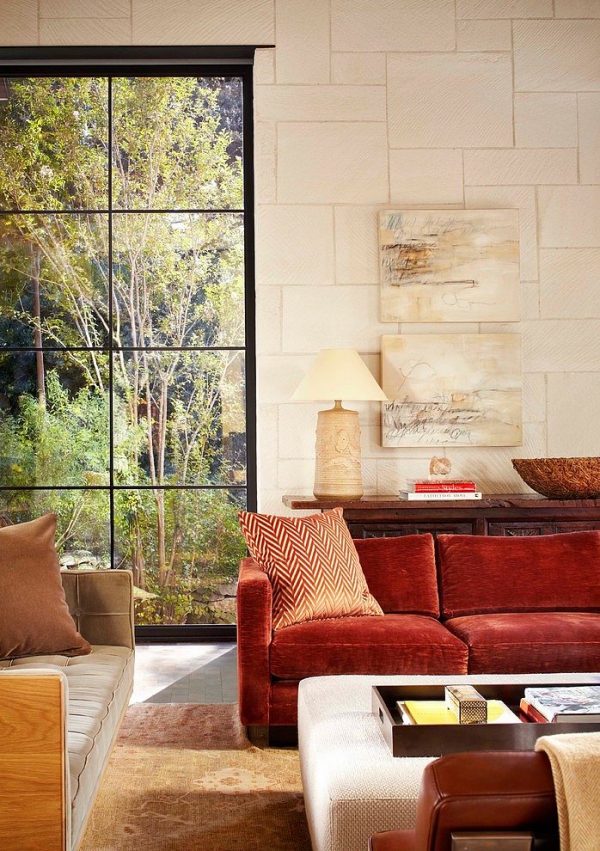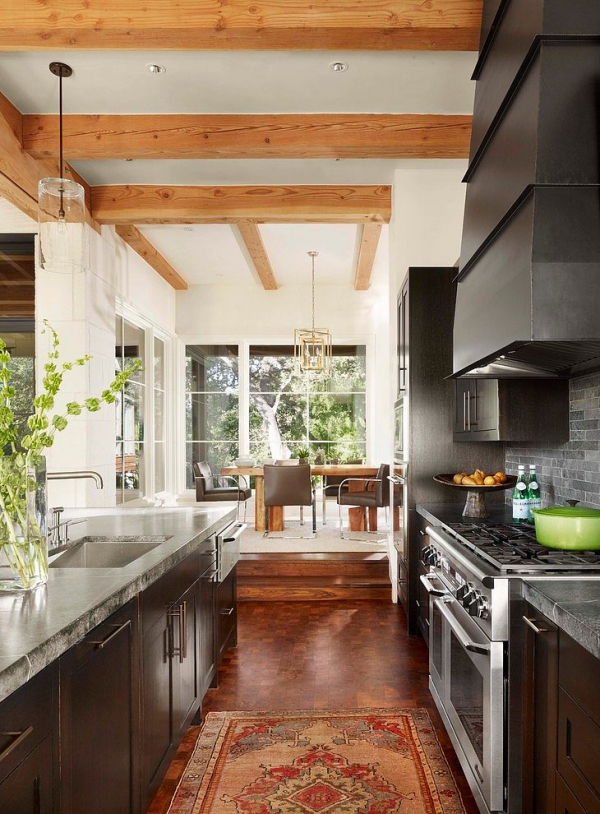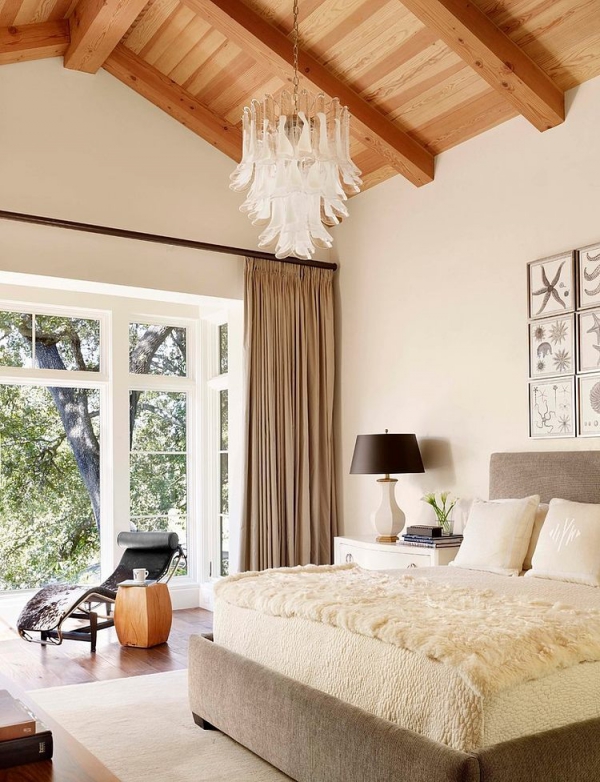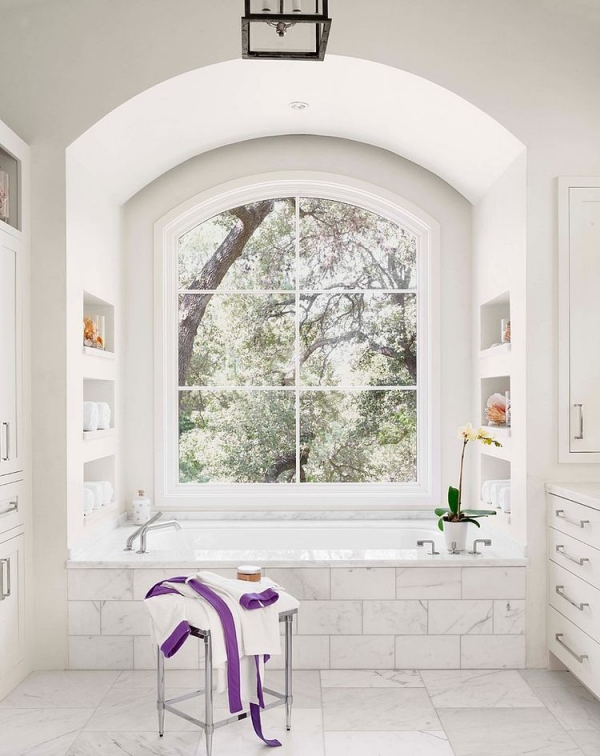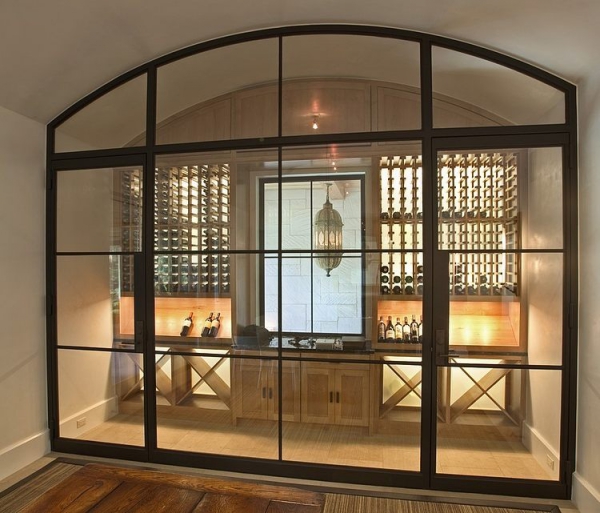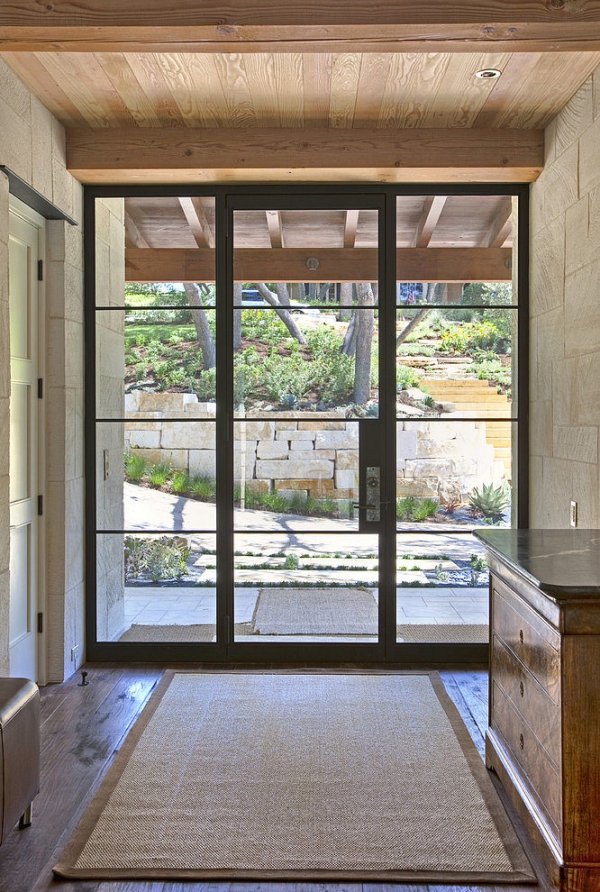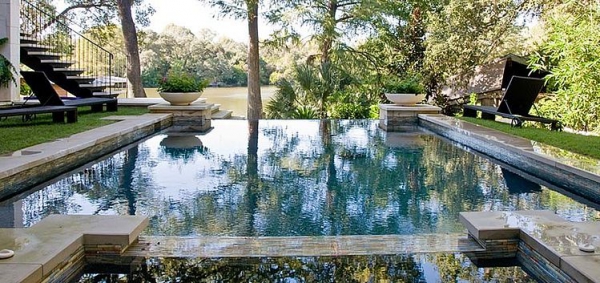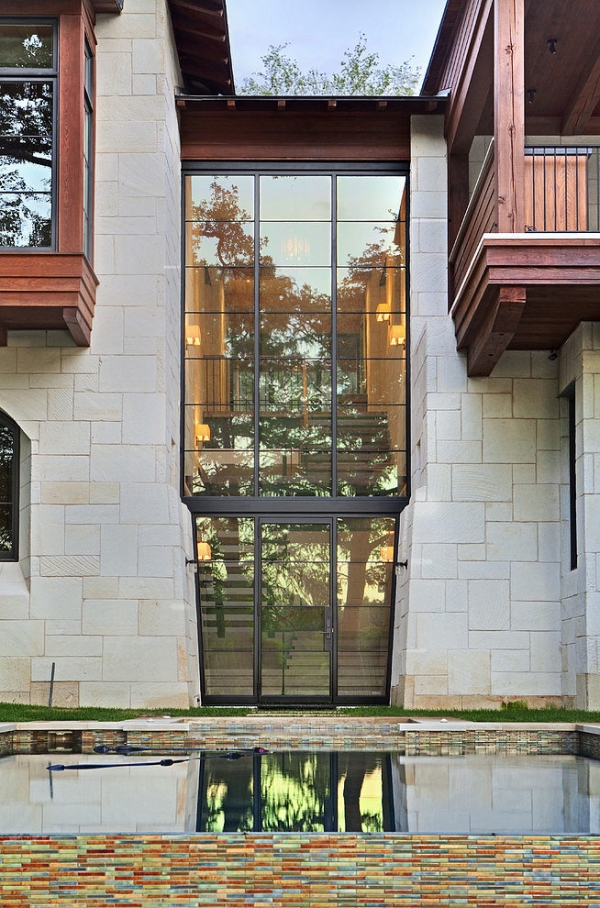 Photography by Ryann Ford & Jett Butler