The Alamo Farmhouse offers a unique interpretation of the modern aesthetic; remodeled by LMK Interiors it blends the industrial with the chic, rendered in a beautiful neutral palette that leaps from one surface to another. Anchoring in a graceful vocabulary of subtle variations and crisp contrasts, this ranch home employs its carefully contained palette to arrive at striking compositions and luxurious impressions. Set against the intricacy and abundance of nature and the outdoors, the understated elegance of this design sets it a notch above and apart.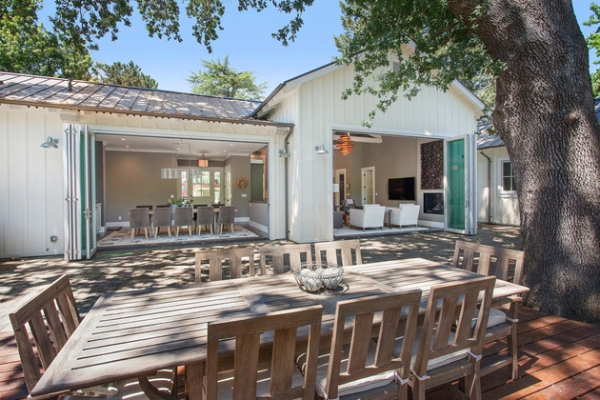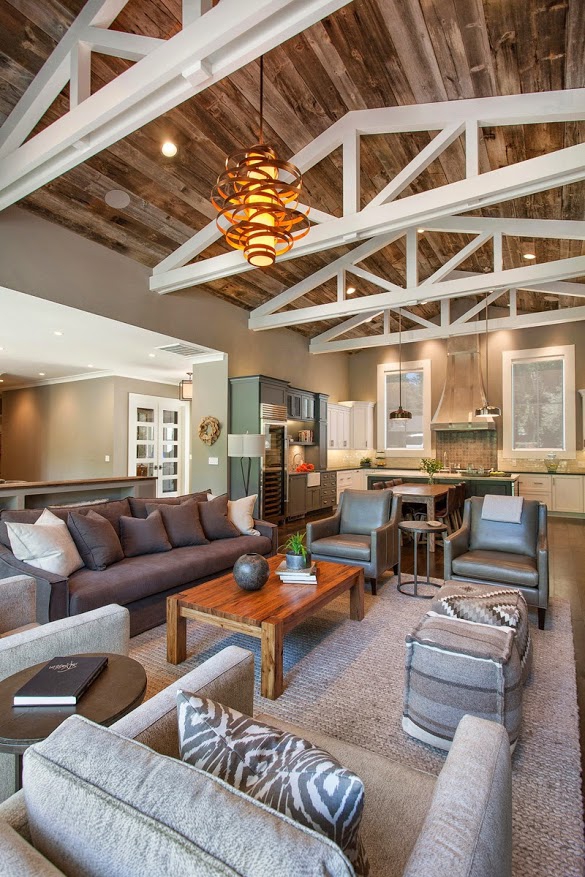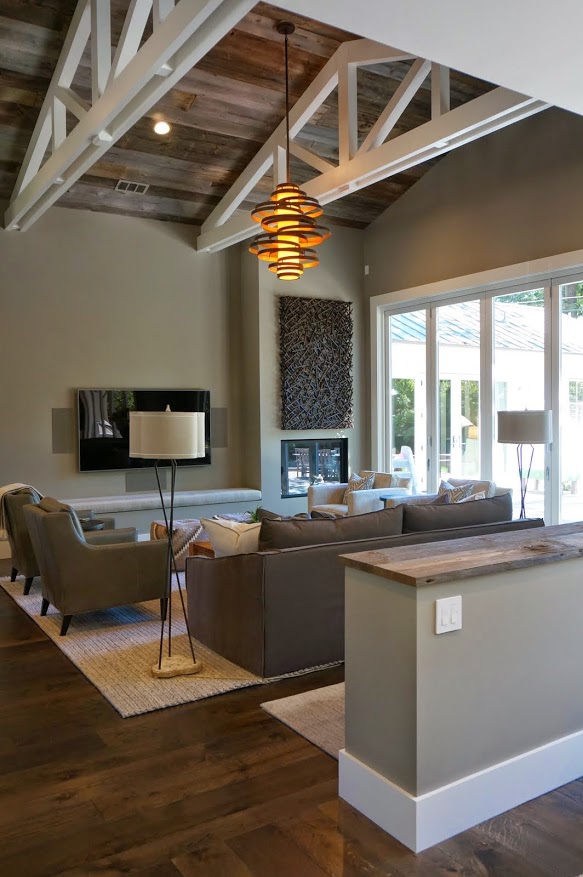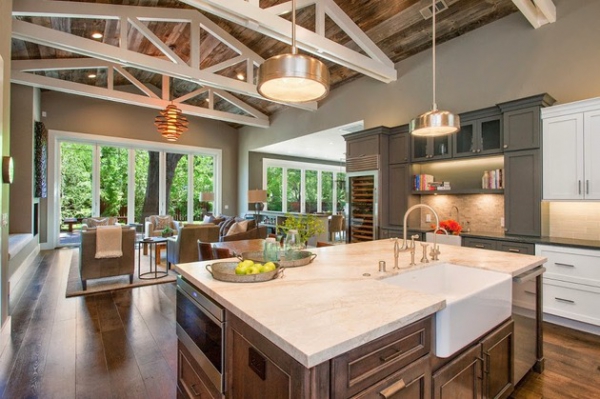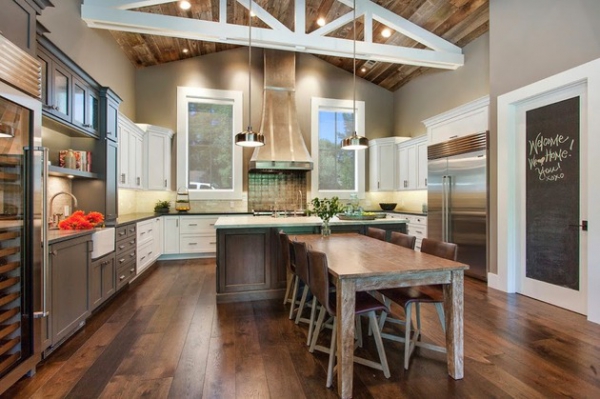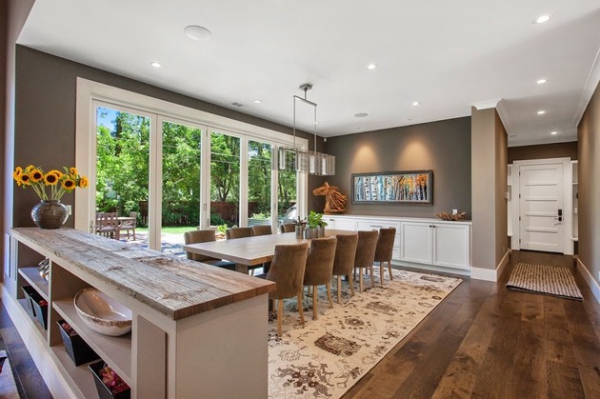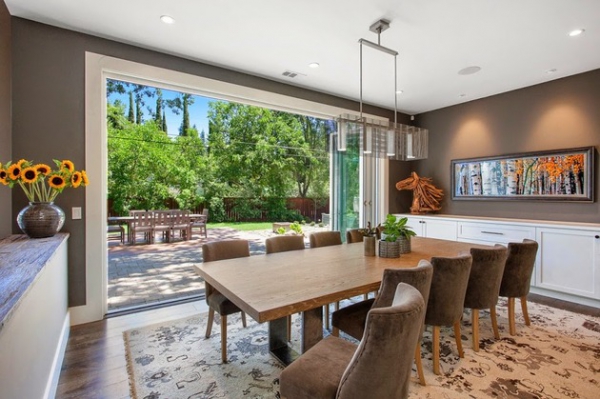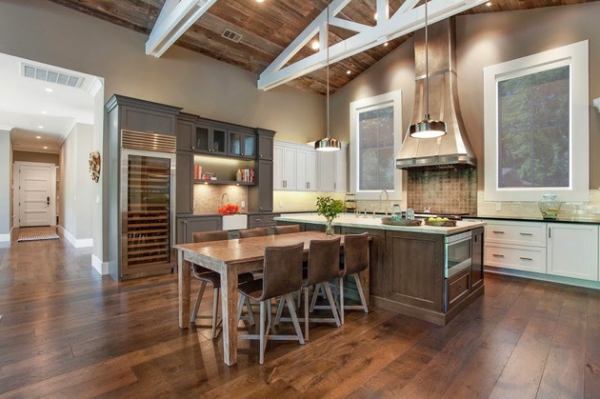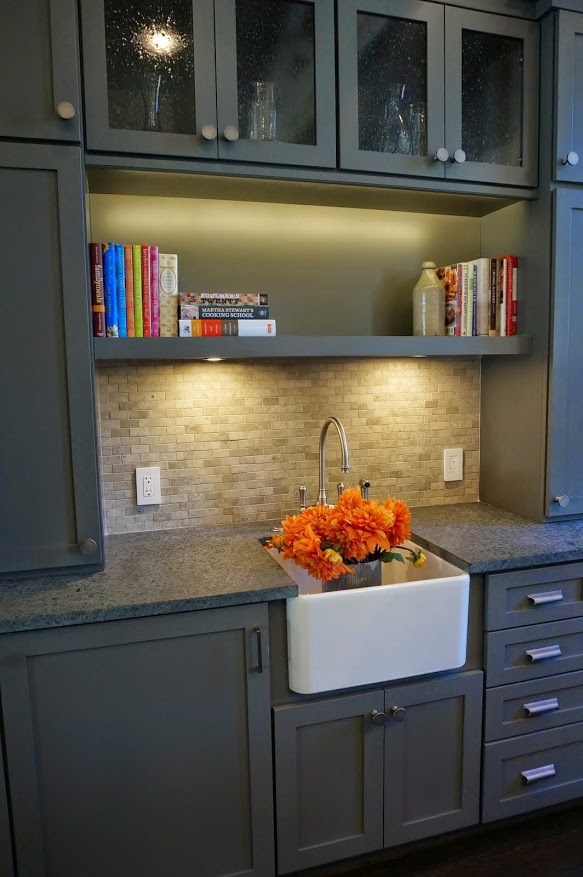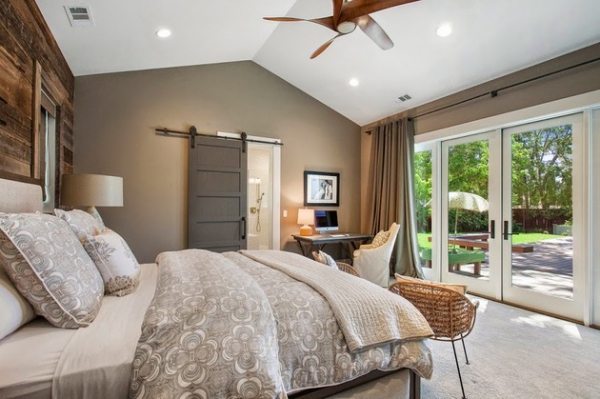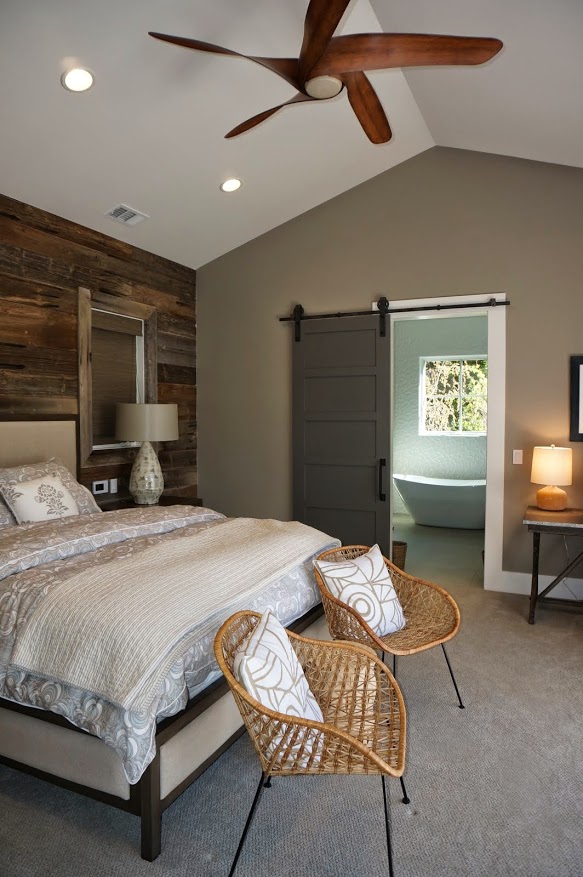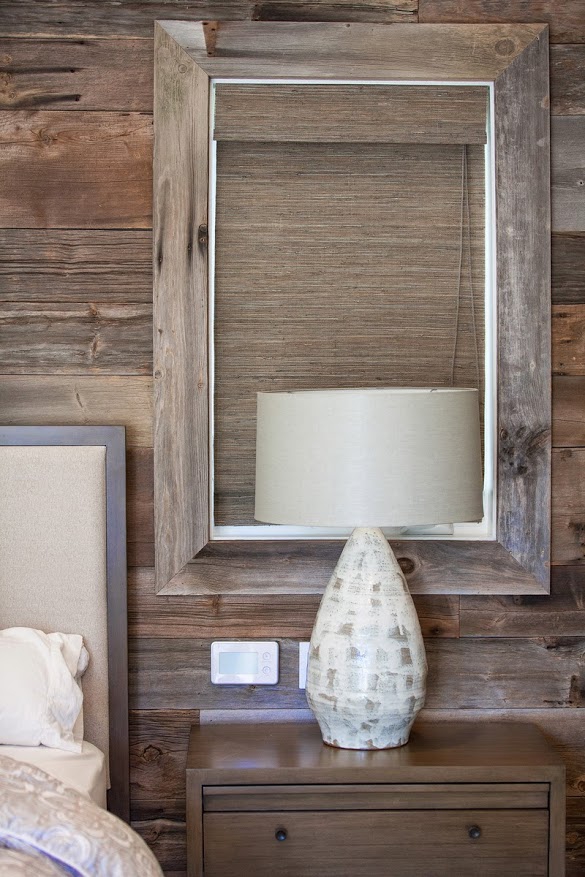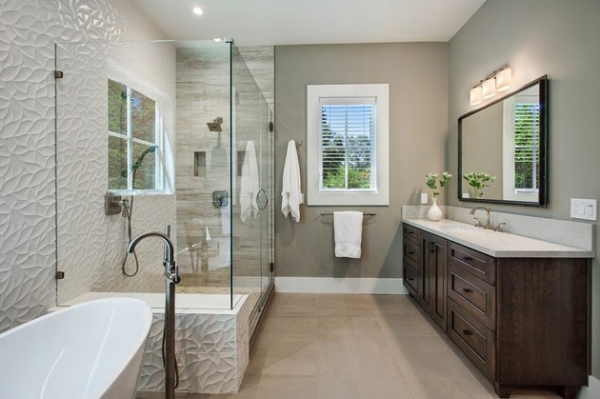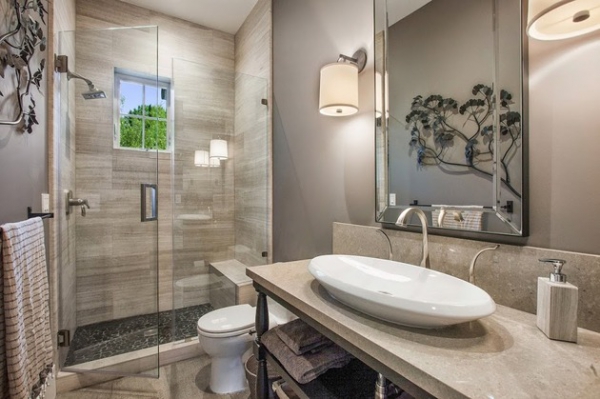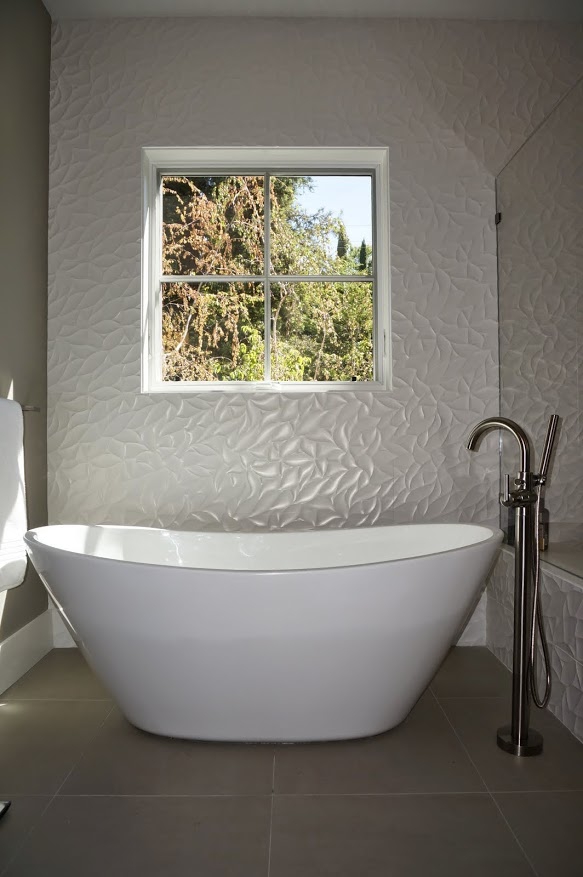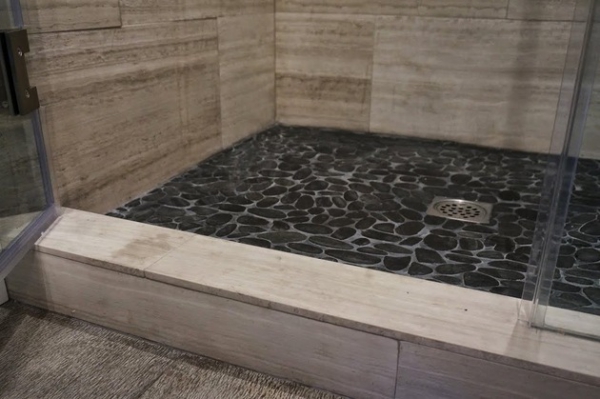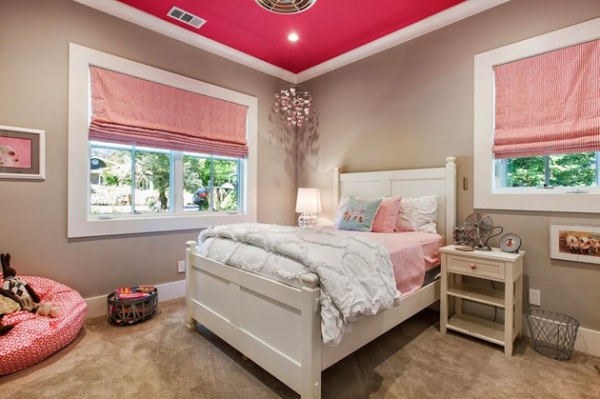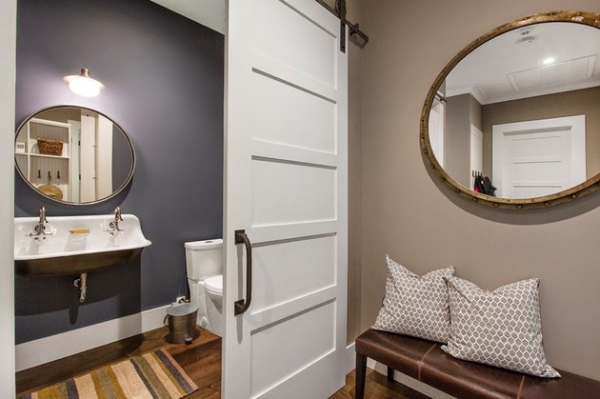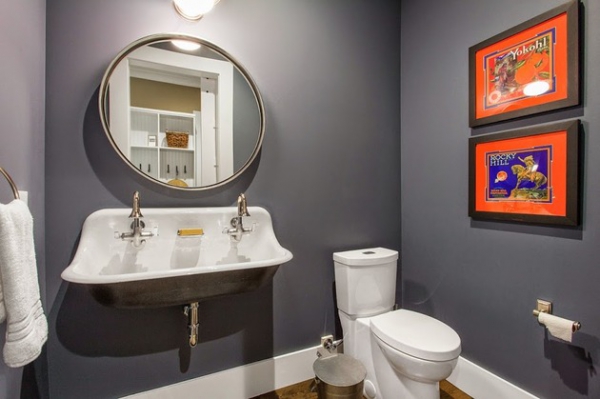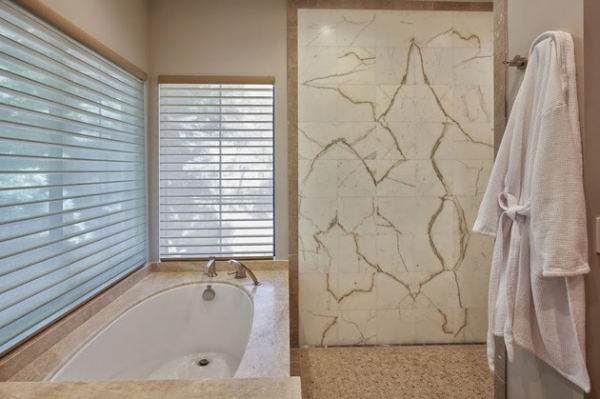 The interiors of this lovely home are silently woven into its surrounds through a series of generous spillovers and glazed folding doors. Each activity within this house finds its place among natural surrounds, allowing nature to permeate into the spirit and ambiance indoors. This theme extends into the décor, with a careful selection of wall art and elements echoing natural sights, textures and moments. These bring bursts of color to the otherwise muted palette, breaking the design free of any predictability that might haunt it.
The walls are washed in different shades of smart greige, creating concrete definitions within which the beautiful neutral palette plays out. From serene whites to warm browns and charcoal greys, these ebb and flow across the organic spectrum, creating visual and experiential connects across space and function. An array of natural materials translates into surface finishes and furnishings, enhancing the stylized rustic character of this design.