Built to avoid the city's rush, Villa Tonden provides the ideal holidays getaway. Its charming, though somewhat unconventional architectural appearance of a contemporary 'woods cabin' was thoughtfully designed and developed by HofmanDujardin to perfectly fit into the surrounding natural environment of pine woods in the green countryside of the Netherlands.
The villa consists of three individual seamlessly interconnected blocks which form separate areas around the house with terraces overlooking the surrounding landscape. The house façade is all wood-cladded which additionally contributes to its eco-character.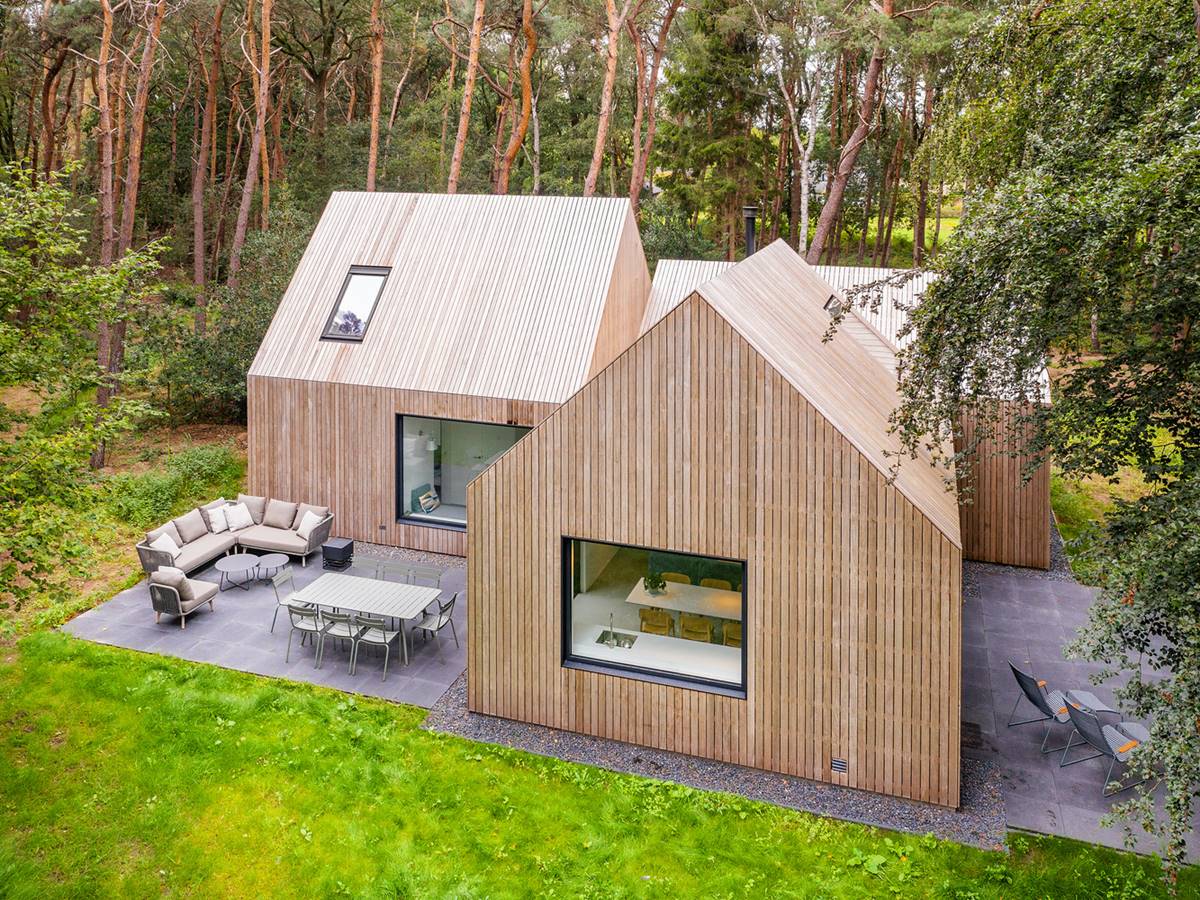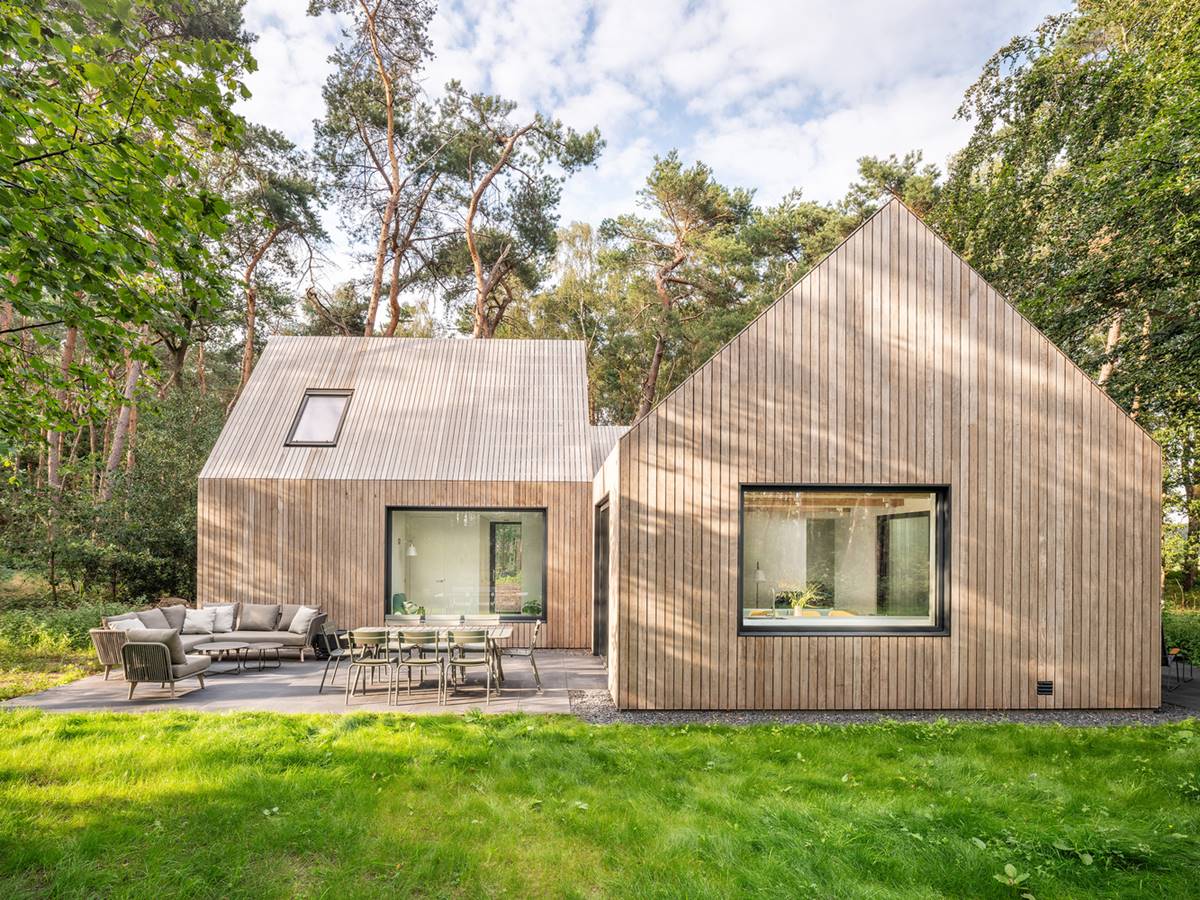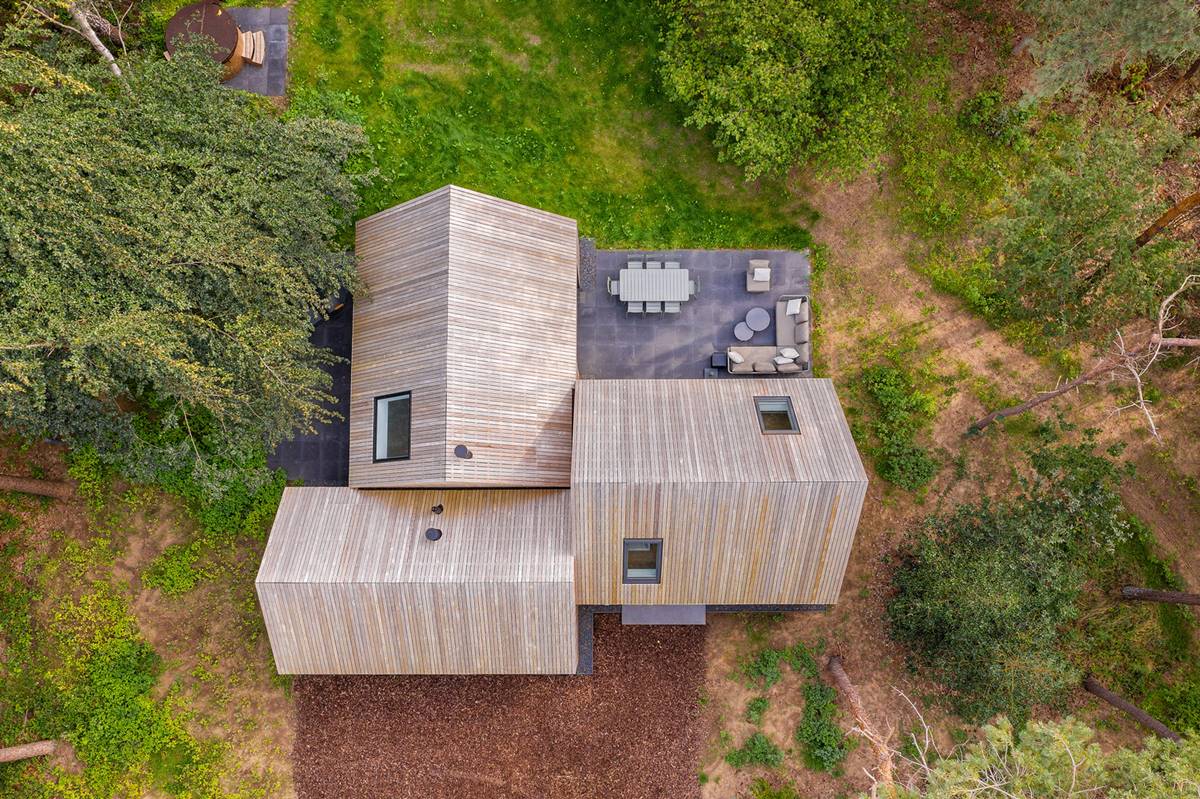 Interior design features the straight lines and simplicity of shapes of the contemporary style, with furniture items in scarce numbers. A modern sofa and chairs upholstered in light teal stand out as beautiful soft color accents against the background of serene pastel off-white and natural timber beige.
The interior is well organized and offers unique spaces flowing into one another. Wide floor-to ceiling glass sliding doors extend the living room to the east and west terraces, blurring the lines between in- and outdoors, while the original timber roof structure emphasizes its height.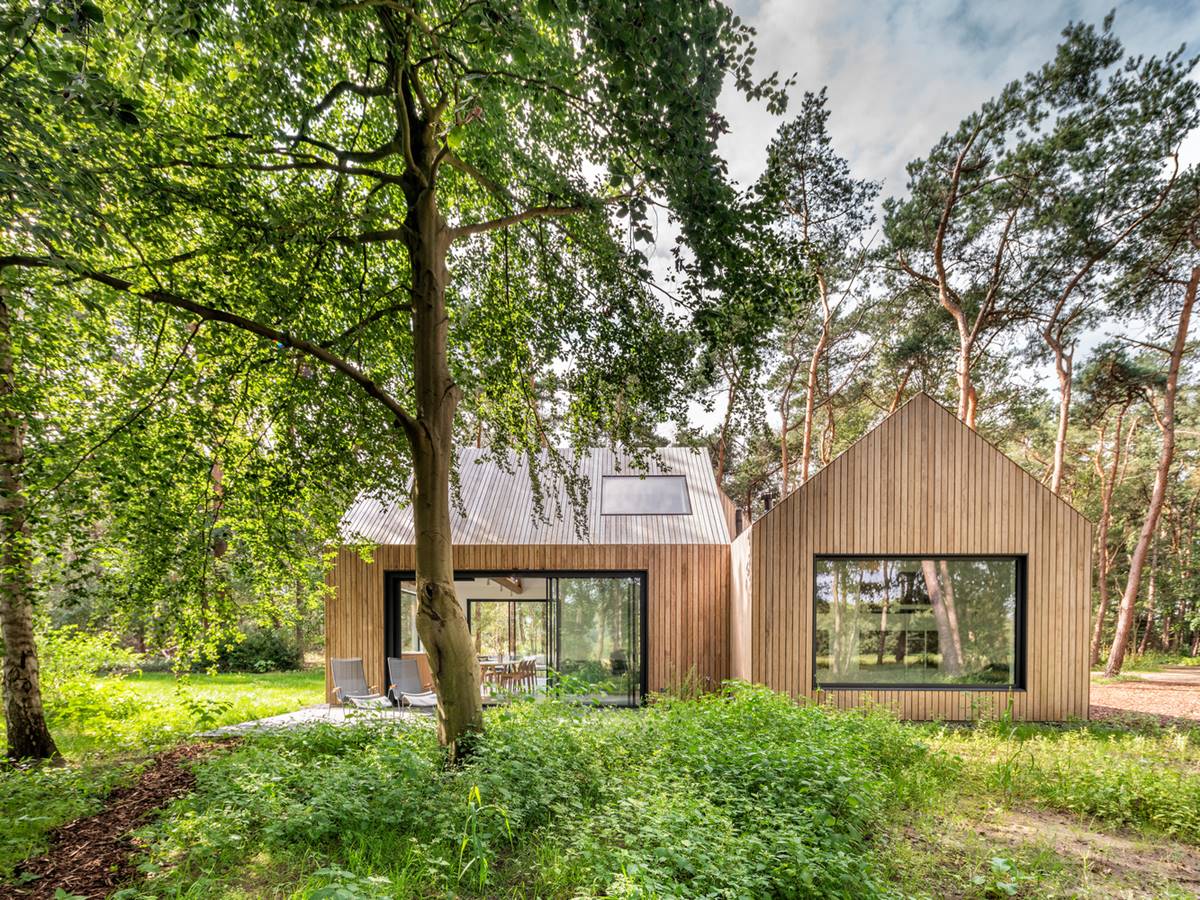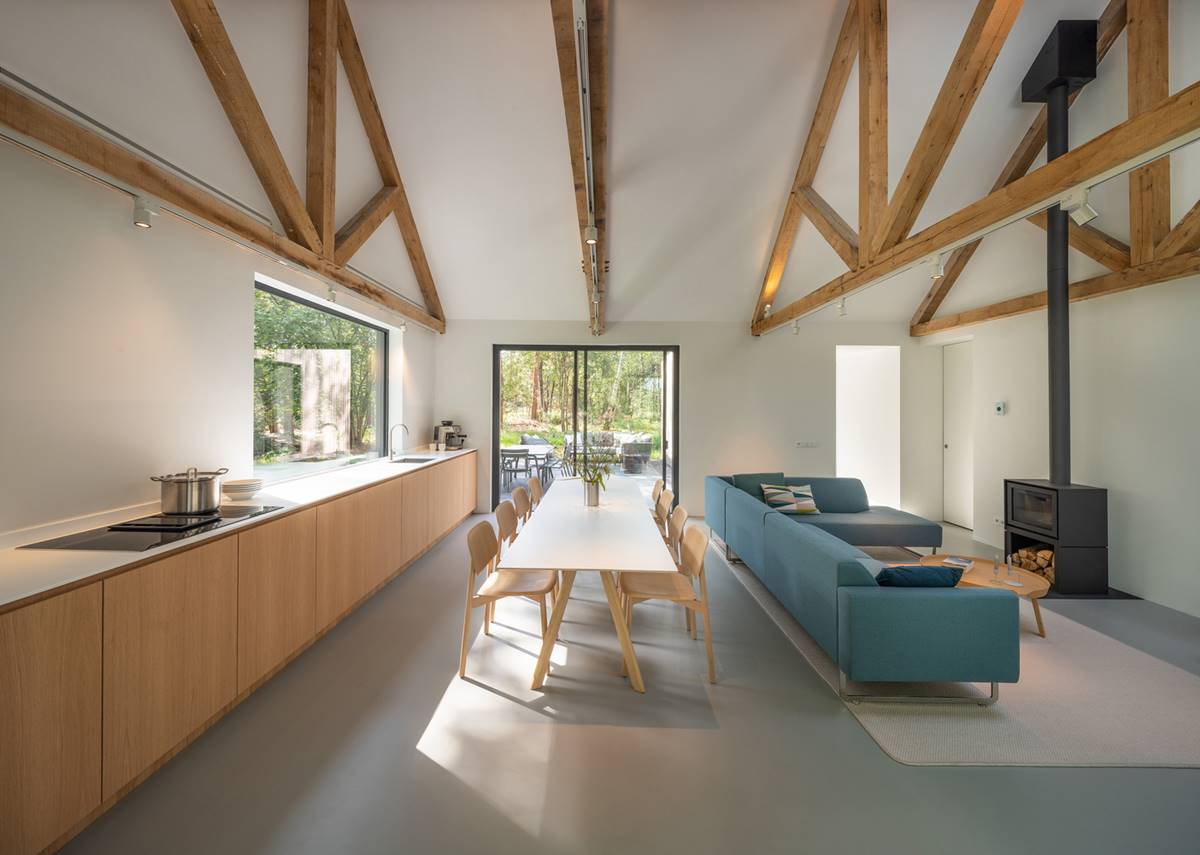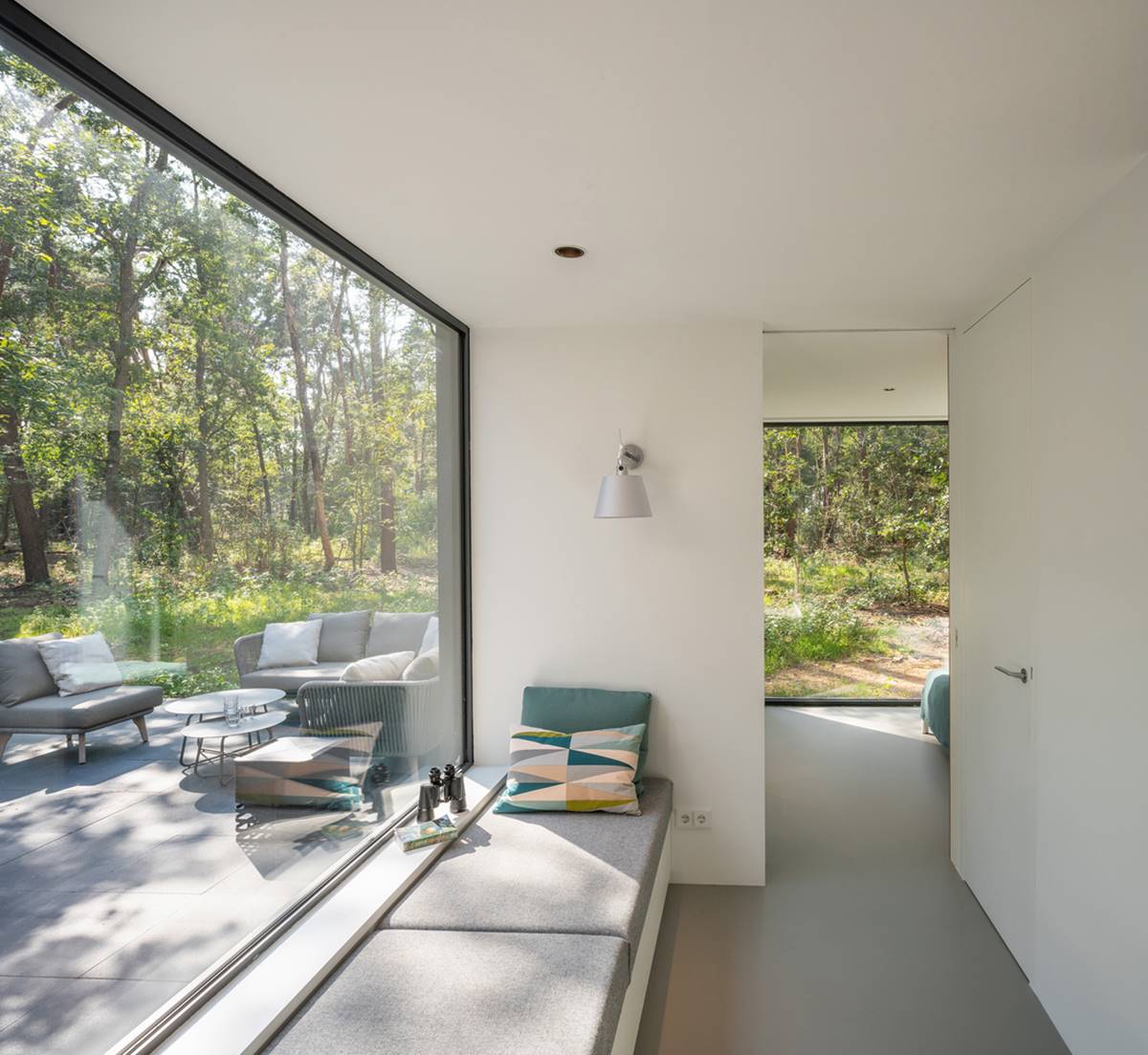 The master bedroom, as well as the kids' bedroom provide magnificent outdoor views and lots of natural light through large window panes. The children's room has four built-in bedroom nooks, so kids can feel comfortable and protected. The attic accommodates two additional bedrooms for guests.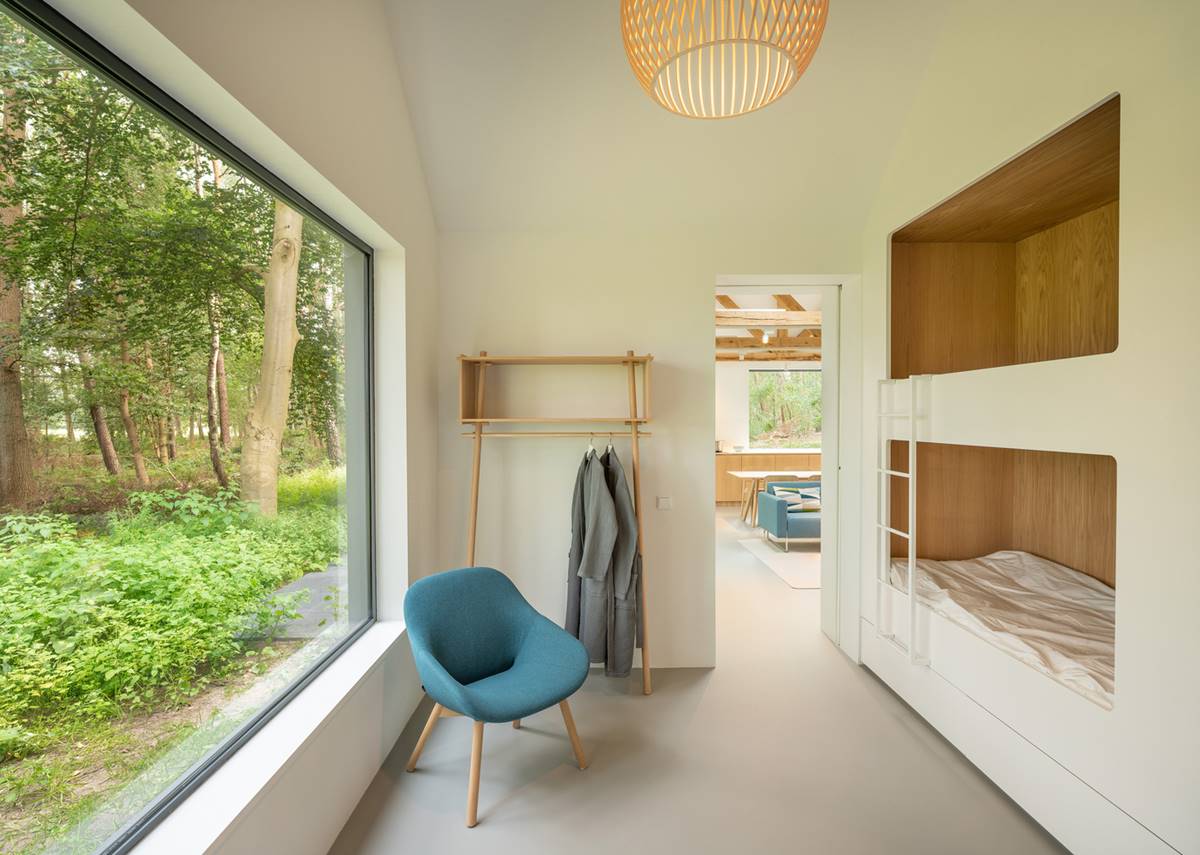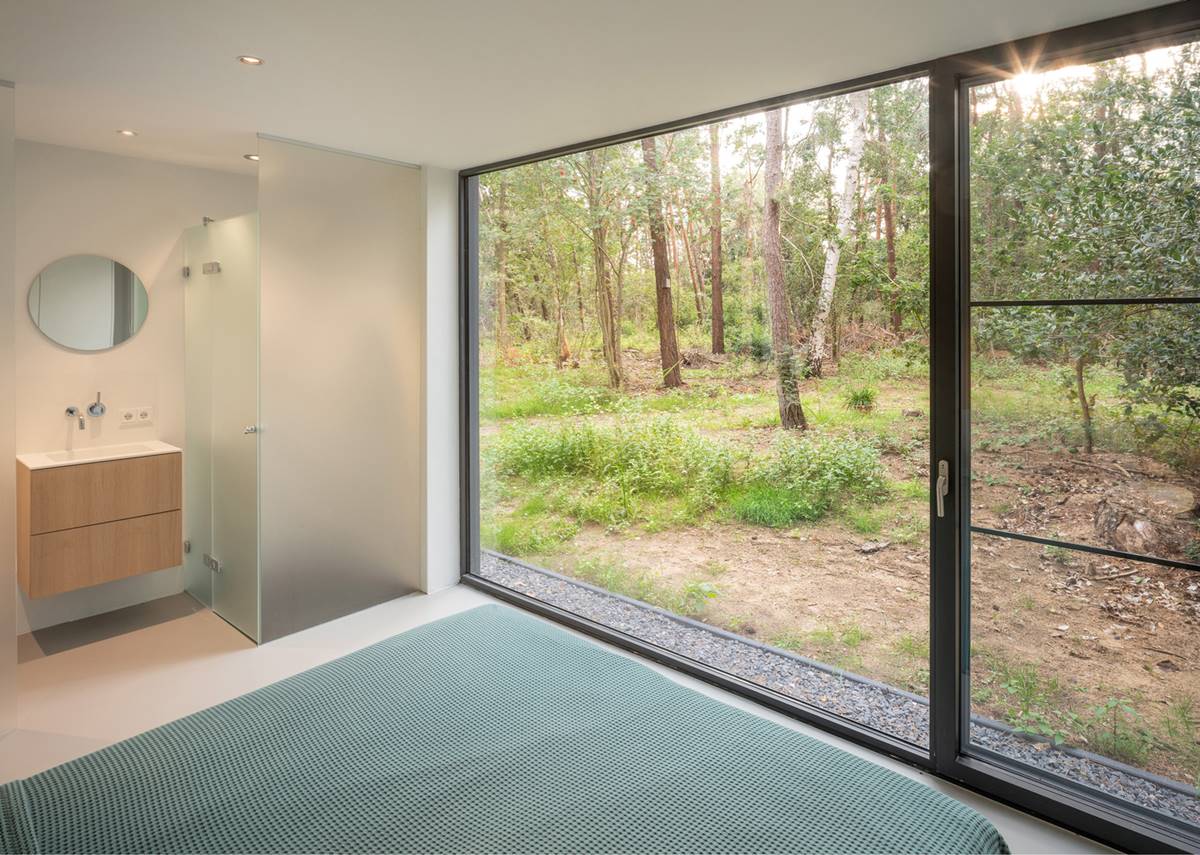 The villa may have been designed as a "hosue in the middle of nowhere" but it provides all the contemporary facilities necessary to enjoy the perfect leisure time with family and friends.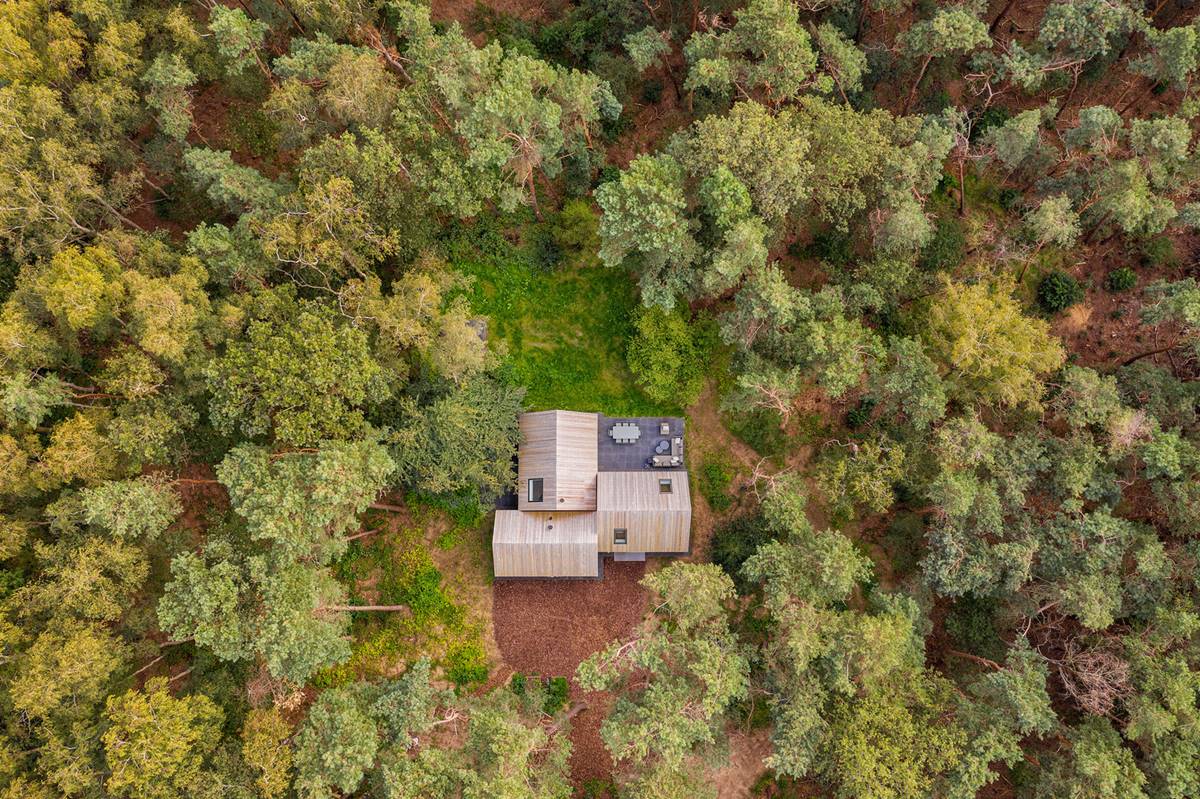 Photography: Matthijs van Roon