Today is a semi-sad day at Adorable Home. Sad because someone already designed and lives in our dream home, semi because we get to drool over the absolutely gorgeous boho chic interior, found on One Kings Lane. So, we guess the good news is that we found the silver lining? Please forgive us if a teeny tiny bit of jealousy seeps into this post. Ok, onward.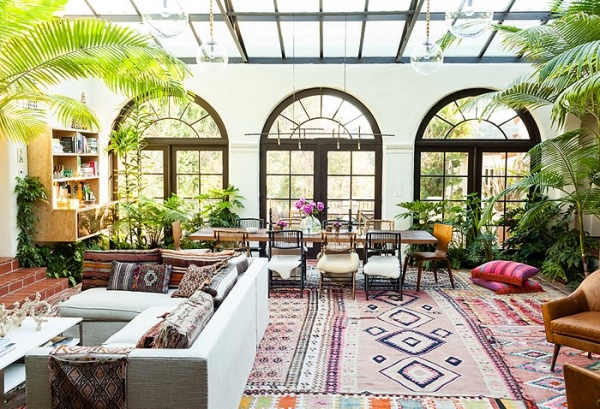 This 1931 Spanish style house belongs to Katie Tarses, and it is located in LA. The boho chic interior is wonderfully eclectic with sublime touches of modern design, fashioning an all around ravishing home. One of the living spaces in this superb home is a solarium. A solarium. Ugh. It is full of jaw-dropping windows (you know how much we love pretty windows), and beautiful color.
The dining space is stunning. A long wooden table is surrounded by wonderfully mismatched chairs and framed by a simple but amazing ceiling light. On the table, candles, flowers, and a few décor items sit. Lively plants bring a lovely green color and a tropical feel to the space. It's so perfect.
We adore the textiles, they add so much color and personality.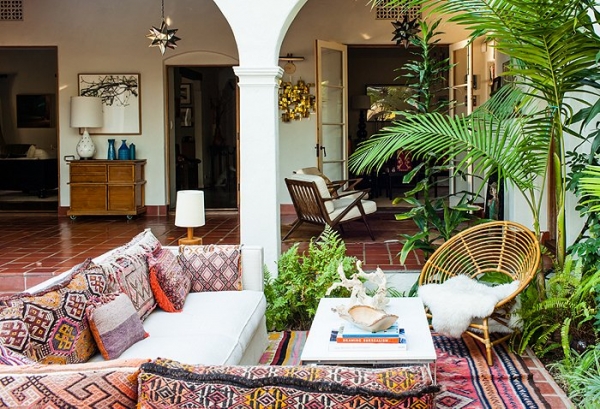 The indoors and outdoors are blurred in this inviting home. The use of indoor furniture in spaces that are typically considered the outdoors, is fabulous, giving the home a unique feel and whole lot of personality.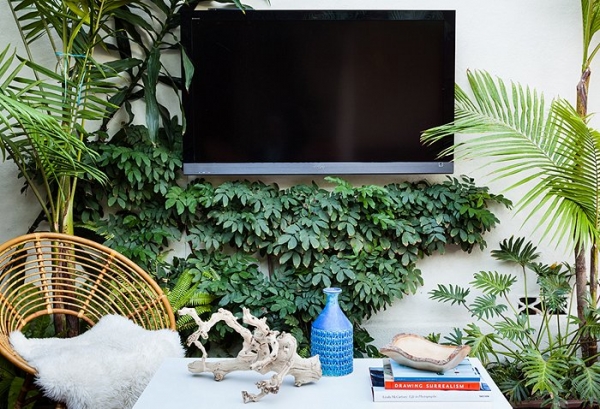 The placement of the television is delightful. Vines and plants surround it, continuing the combination of the indoors and the outdoors. We really love that.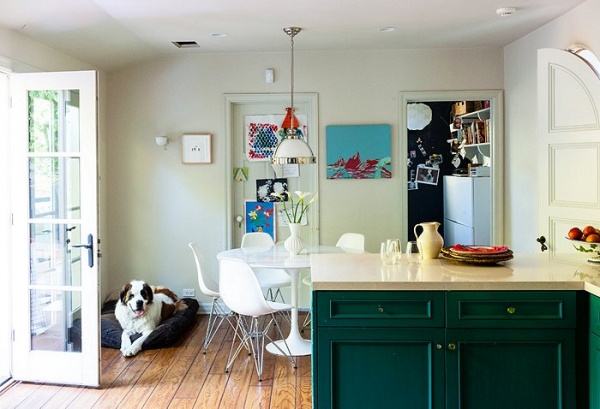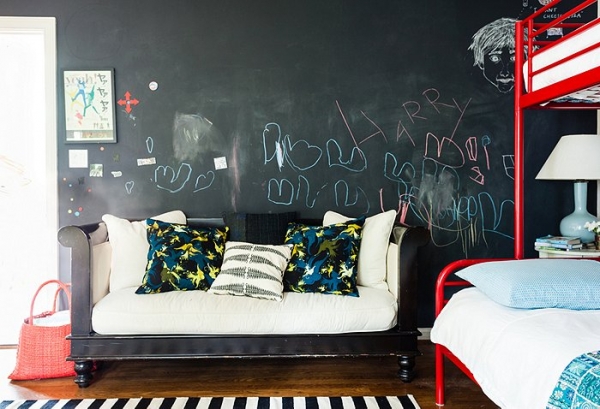 Inside the home, the boho chic interior continues with fabulous patterns and outstanding colors.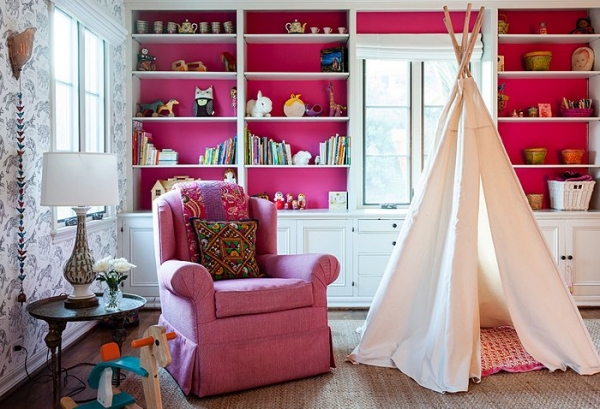 This bright pink kids' room is adorable. The tent and the hot pink color palette elevate this room to an entirely new level. And what's on the floor? Oh, it's just a textured rug with that earthy feel that we love oh so much and talk about almost every day. Sigh.
Photos by Nicole LaMotte