A glorious five bedroom property on the Caribbean beachfront, the Villa Woodsong is a stunning private retreat set against scintillating sandy vistas and lush tropical gardens in the Sea Horse Ranch.
Bringing together the very best on offer in the Dominican Republic, this 850 square meters beachfront villa is comfortably nestled among 5,015 square meters of natural respite. Turning to both – the past and the future – for inspiration, it synergizes diverse architectural vocabularies to create a new vernacular.
The beachfront villa borrows from its context, articulating the interiors and their spillovers into a series of semi-open pavilions with thatched roofs. These 'palapas' offer cool, shady respite amid the Caribbean Sun, as well as crystallize a visual identity for the villa.
The interiors extend this balance – between the familiar and the inspired- indoors, evoking myriad responses and sentiments. A distinct touch of Asian sensibilities is seen in the choice of furniture and the compositions they create. Native Carolina flooring brings in a touch of the ocean that helps you relax; its local river stone and shell shaped fossil inlays subtly add to the decor and feel.
This property is equipped with all the features and fittings that make for luxurious Caribbean living. Whether you seek to unwind and lounge, recharge and detox or entertain and invigorate, the Villa Woodsong promises to capture your imagination and exceed all expectations.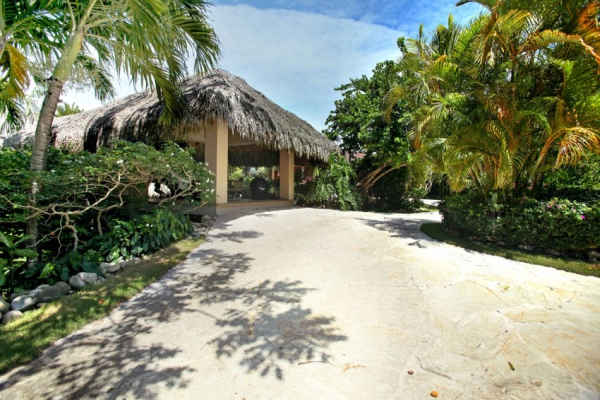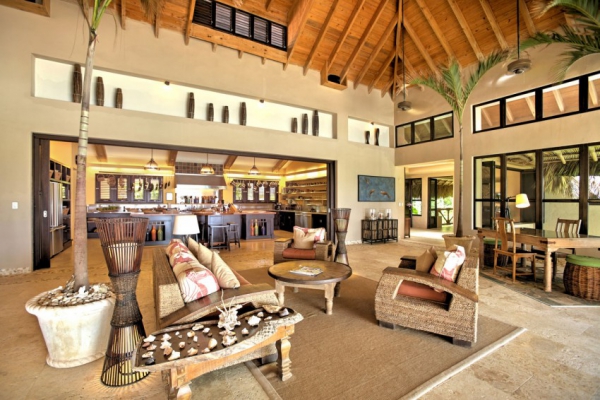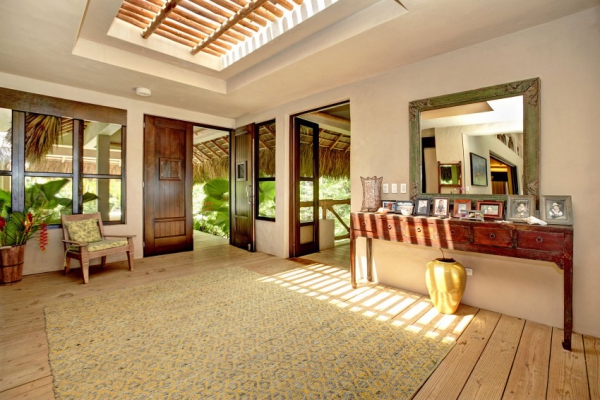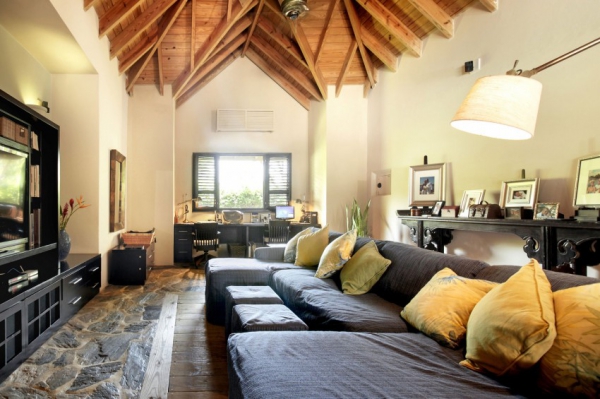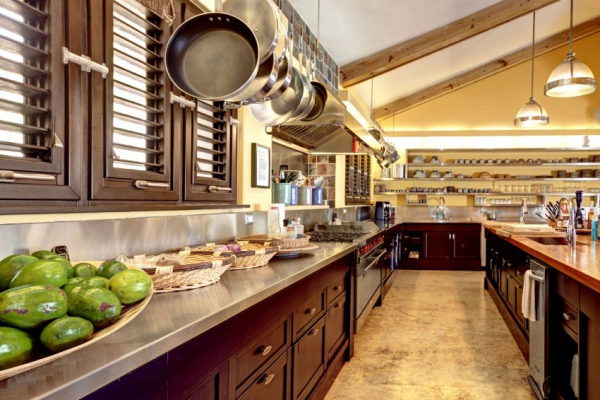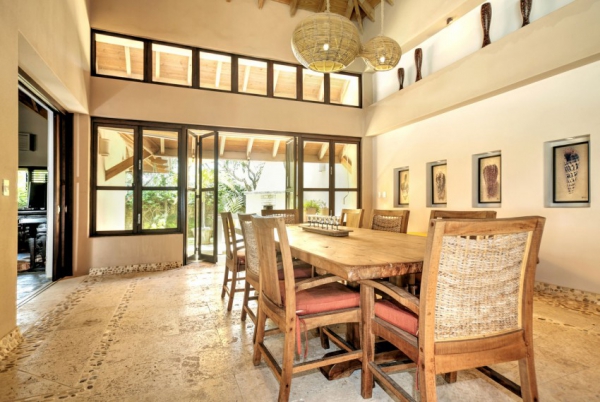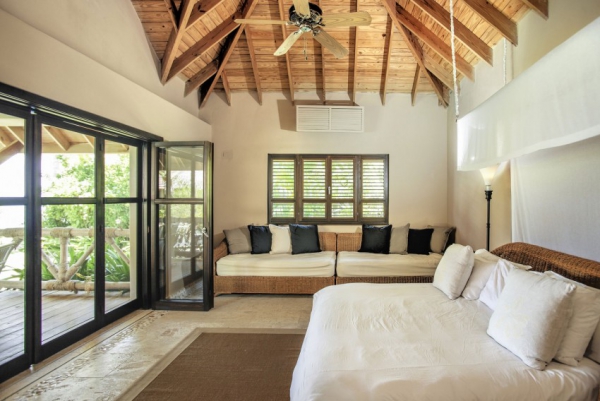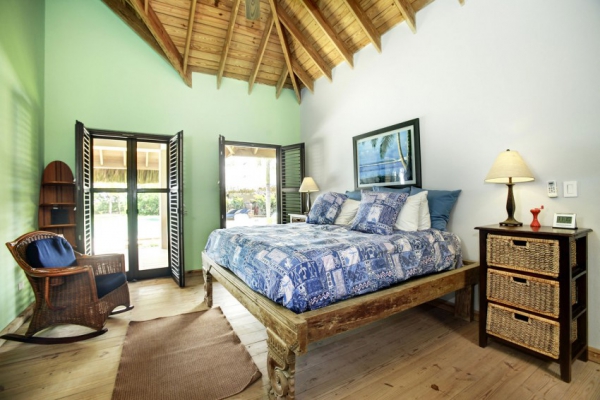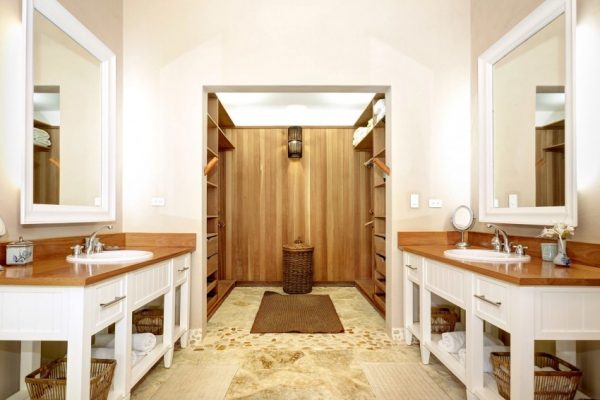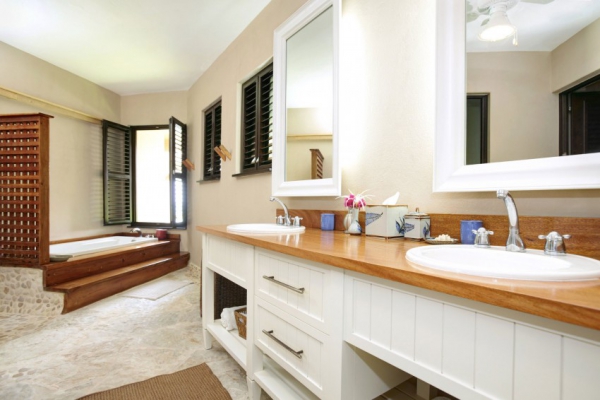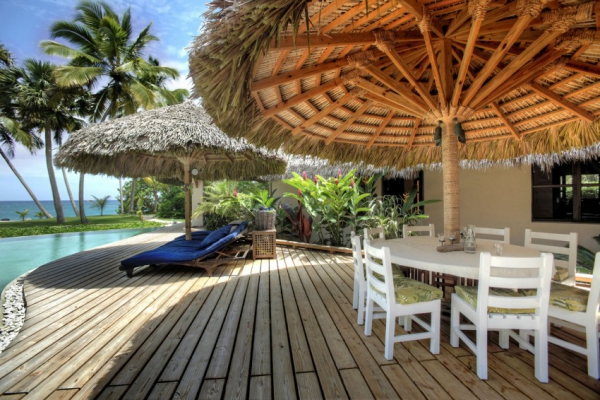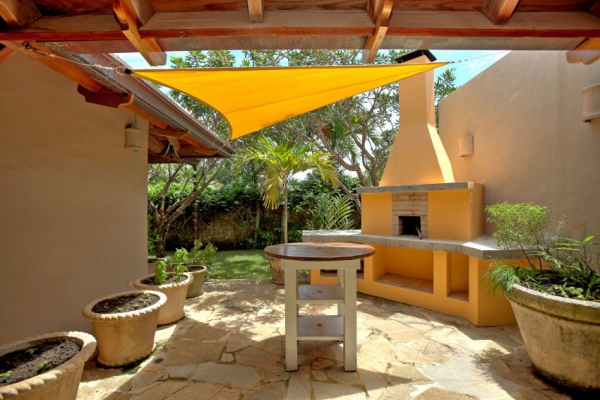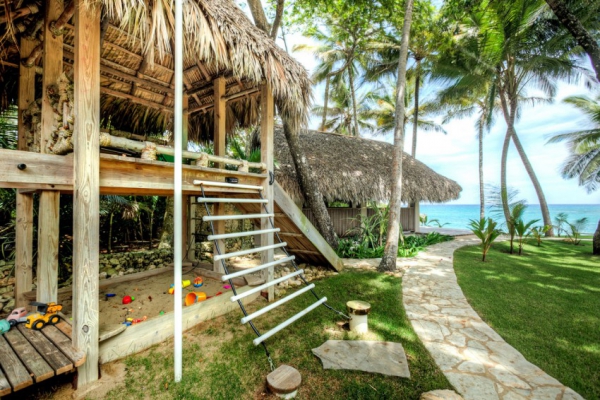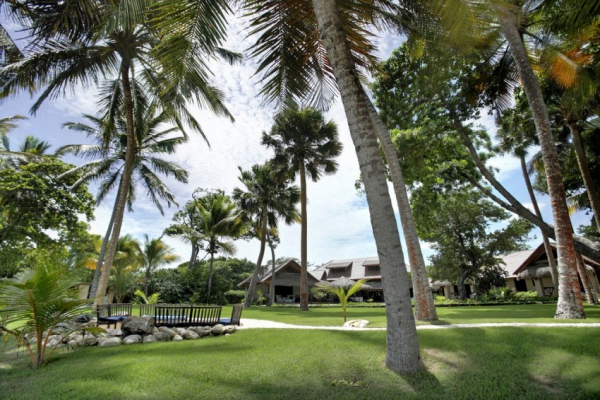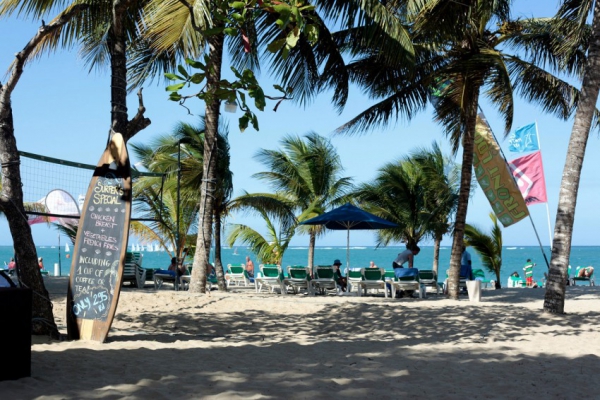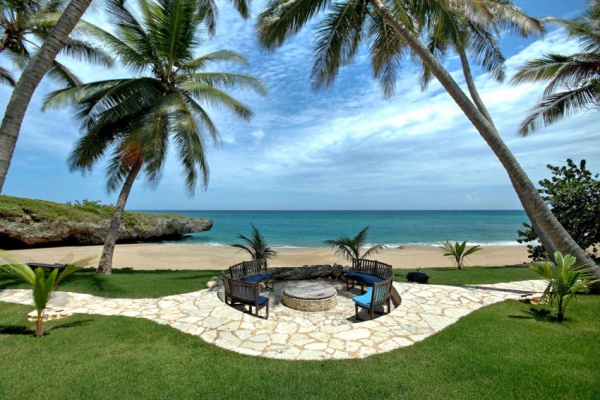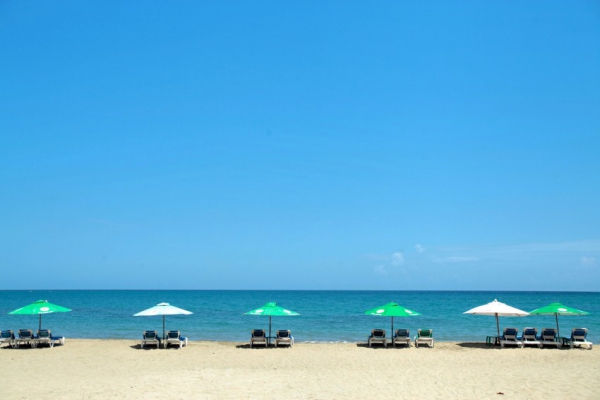 Images found on HomeDSGN