Juan Carlos Ramos wowed patrons at a Mexican architecture competition with this amazing triangular home. The pyramid house comprises a recording studio, library and a spiral staircase that leads to the upper levels. Its magnificent style is highlighted by the fact that it sits on a wide expanse of green space. A picturesque mountain range offset by tall pine trees functions as the backdrop for this unique home.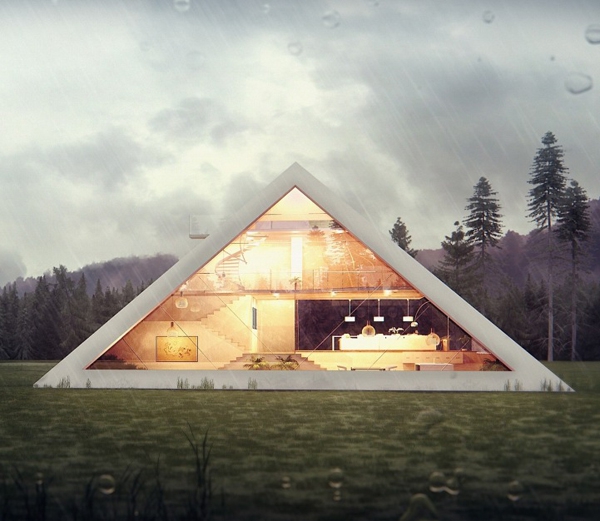 One side of the home comprises an all glass window, allowing for unobstructed view of the internal design and allowing natural light to flood the interior during the day.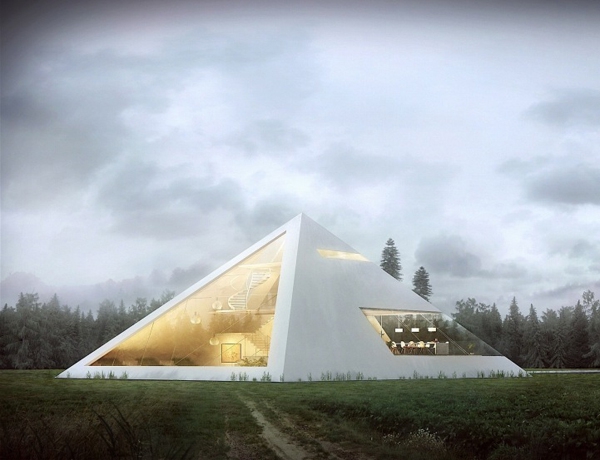 There are three floor levels in the home but some rooms occupy multiple levels which makes the design even more awe inspiring. The base level of this spectacular building houses a garage with an entrance/exit that is designed to suit the shape of the building. Another balcony and the kitchen can also be found on this floor. A part of the room that serves as both living and dining areas is directly above the kitchen while the remainder of the room occupies the base level.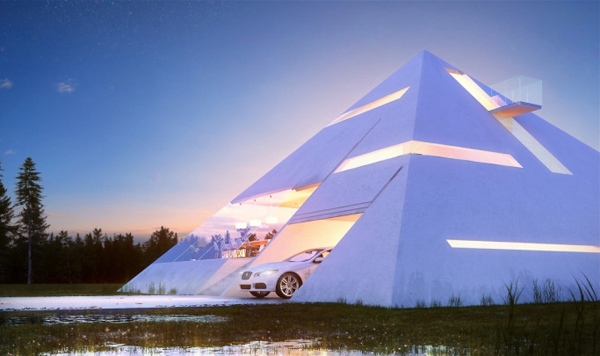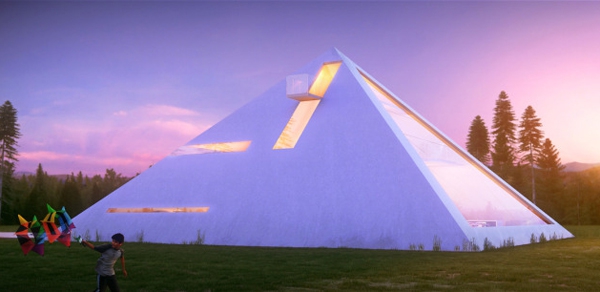 The uppermost level houses the library and the balcony while the middle level has the bathroom and bedroom and the recording studio which also extends down to the base level.
Architectural genius and aesthetic brilliance merge in this beautiful, pyramid house.  It is truly a feast for the eyes.