Ok, friends, we bet you've already figured out that we're in love with this Swedish interior design!
This stunning home belongs to Annaleena, and it was featured in the Residence magazine.
The home is full of one of our favorite things, gorgeous white and black! It has painted hardwoods, vaulted ceilings, and toasty wooden accents. The large windows are out of this world, filling this beautiful space with an insane amount of natural light.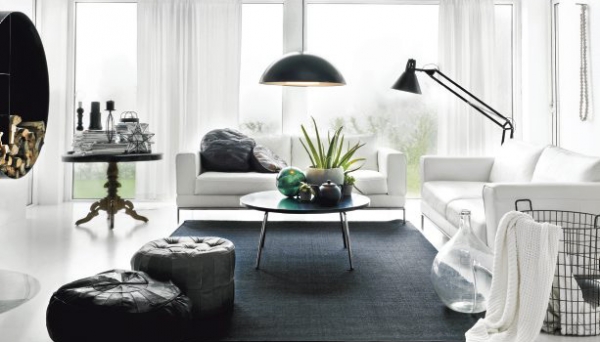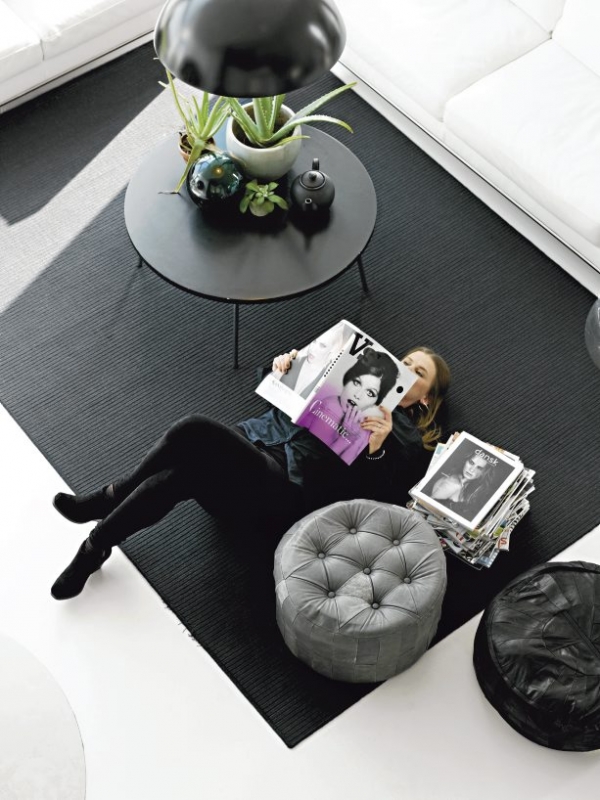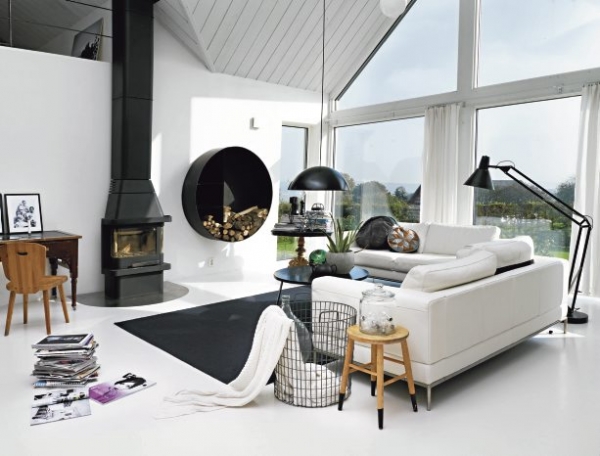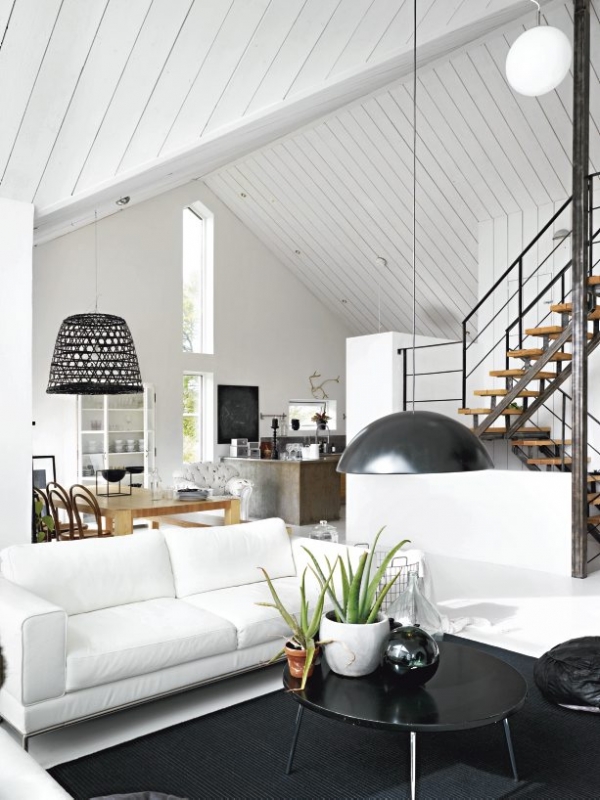 In the living room of this Swedish interior design, two modern white sofas, a gray floor cushion, and a black beanbag, provide seating.
A dark gray area rug anchors the design. On top of the rug, there's a lovely circular table filled with beautiful vases and plants.
A modern black light, hangs over the table, completing the area. We absolutely adore this scene. The way the light shines through the vases and on the plants is reminiscent of a greenhouse, almost giving you your own greenhouse in the middle of the living room: absolutely perfect!
Opposite the sofa, a stunning black fireplace and an outstanding circular firewood rack, decorate the wall.
A wooden desk decorated with a piece of art, and a wooden chair, sit to the side of the fireplace, providing a space to get some work done.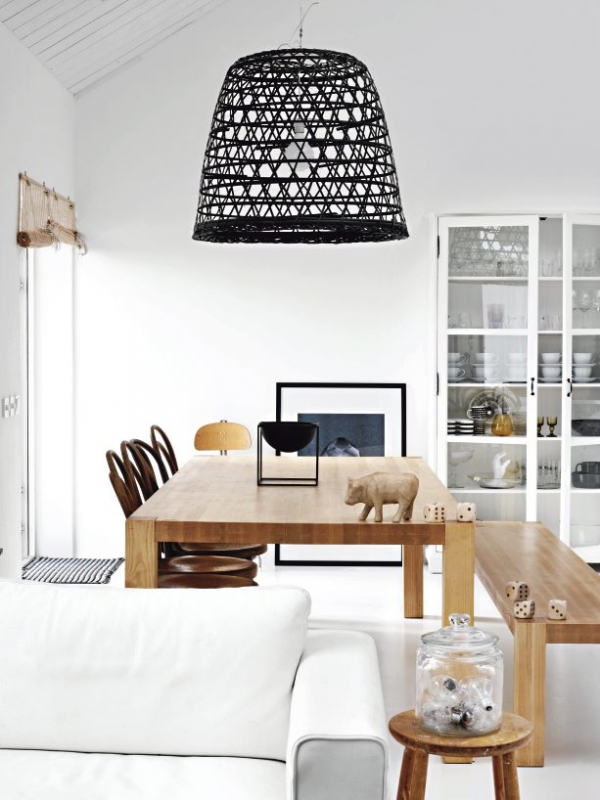 The dining room is absolutely magnificent! A delightful wooden table with fabulously clean lines, is surrounded by a matching bench, and three wooden chairs. Knickknacks and doodads sit on the table and bench, and an intricate black lamp, hangs over the area, lighting this wonderful space.
A lovely white china cabinet sits on the back wall, providing ample space for storage. Next to the china cabinet, an artwork is placed on the floor, adding interest and beauty to the dining area.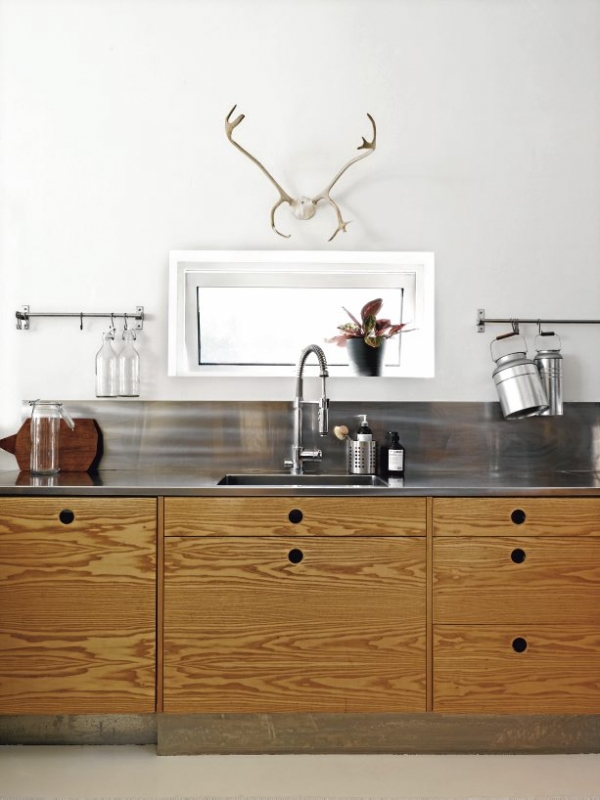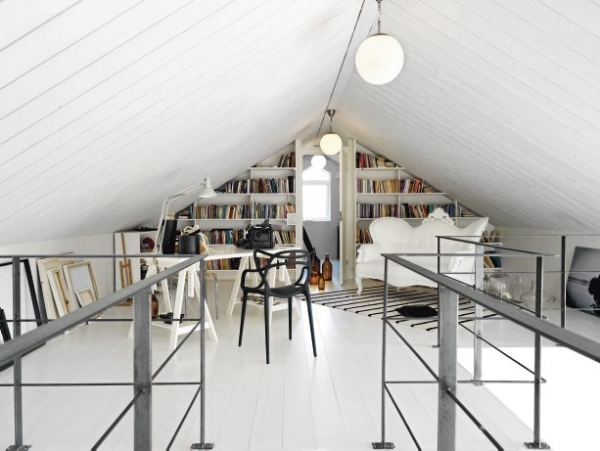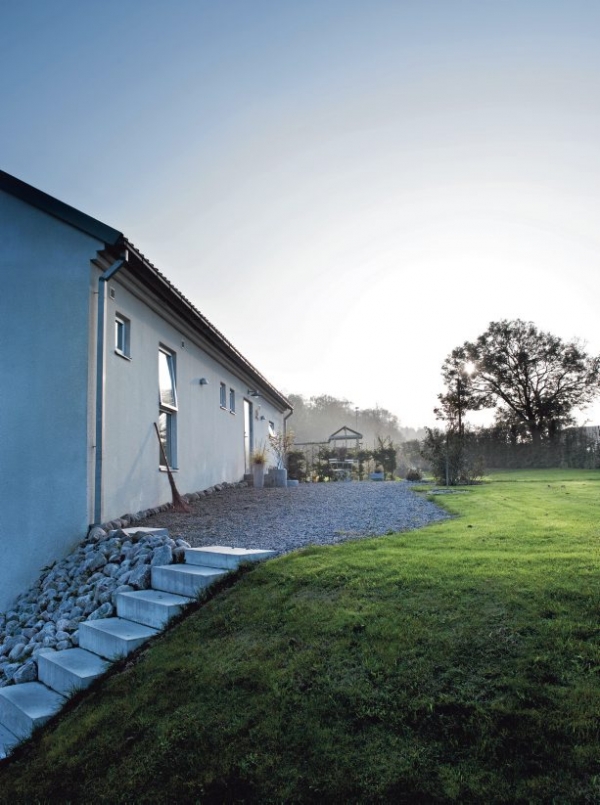 Images found here