Every now and then you just need a little makeover to spruce up your mood and overall energy. For us, this is why we have access to spas, hair salons, and even retreats. Believe it or not, the same applies for homes! As older houses start to break down and depreciate from its original glory, it starts to lose the radiance it once had that drew in admirers from all over. Today, we feature a townhouse renovation that gives a great example of what beauty is waiting to be revealed when given just a little tender loving care.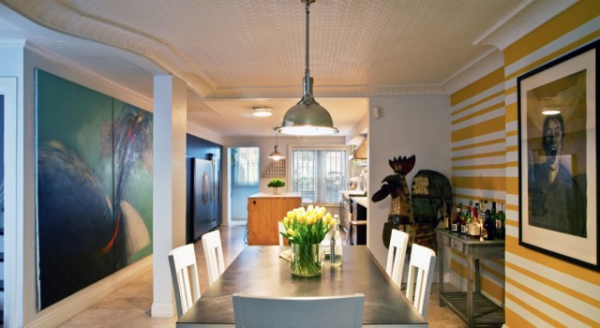 This townhouse renovation project takes place in Brooklyn, New York. In 1899, it was originally a beautiful brownstone home that could comfortably provide for a single family. Its interior savior, Chango & Co., came to save the day by completely stripping the townhouse of its run-down existence in order to reveal the ageless wonder that was bubbling right under the surface for so many years.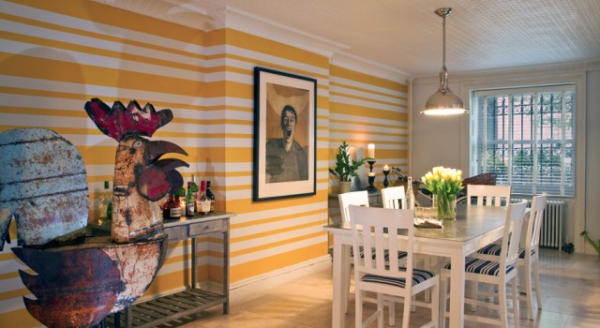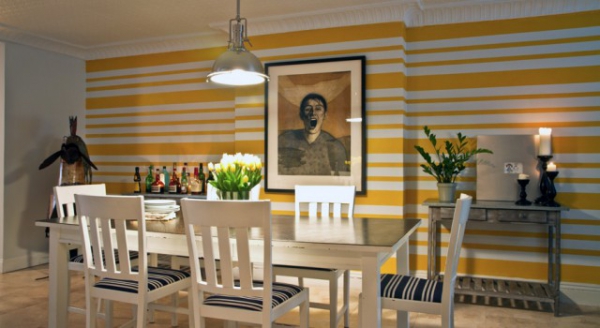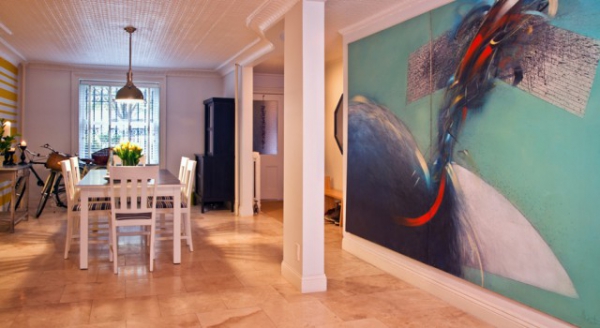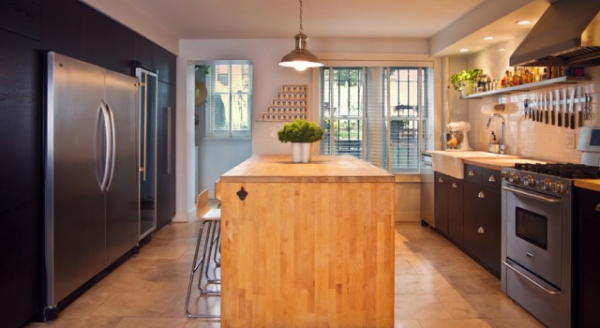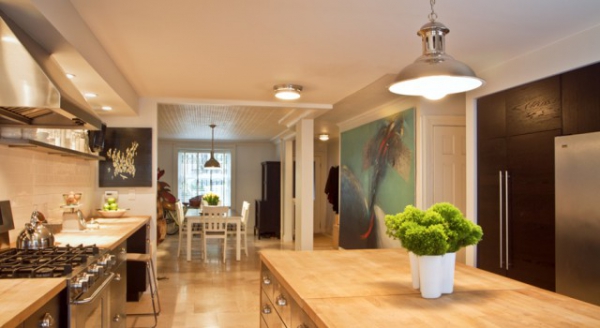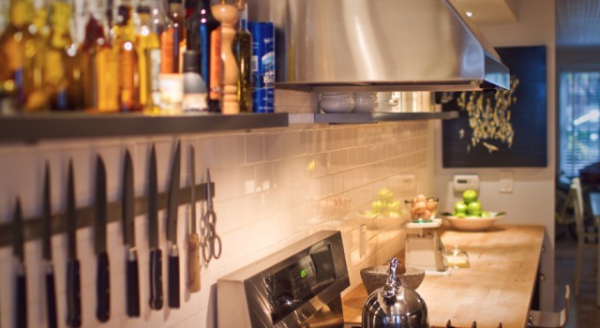 On the first floor, we are introduced to the two main areas of the home. The kitchen greets us with a mix of two different styles. Although the appliances suggest a more contemporary look, the finished wooden counters, with colorful hints of fruits and plants, helps to keep the classic feel. Walking into the living room, we are greeted with bright accent walls and beautifully painted wall murals that bring the spice of abstract creativity to the area.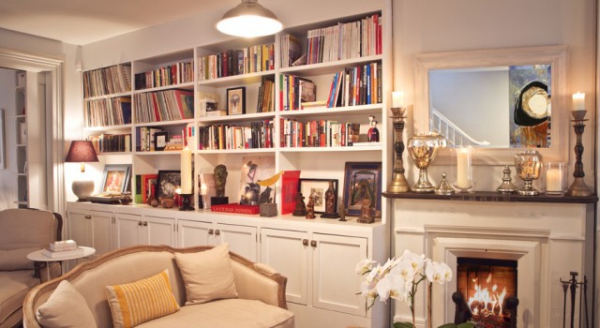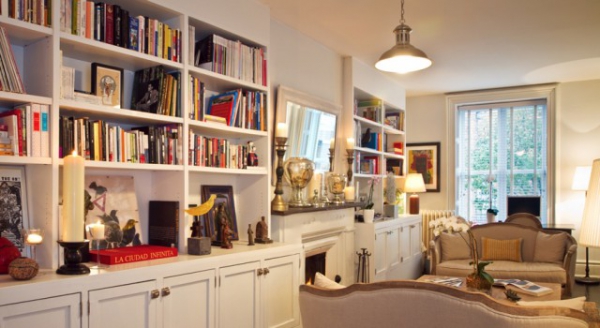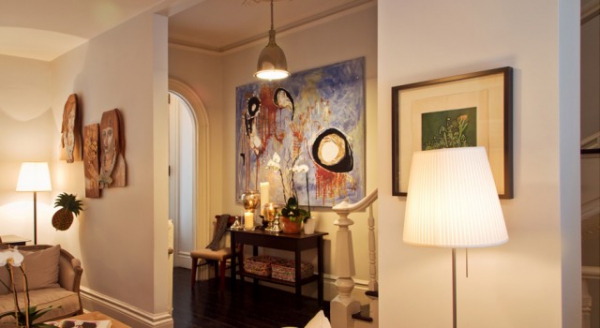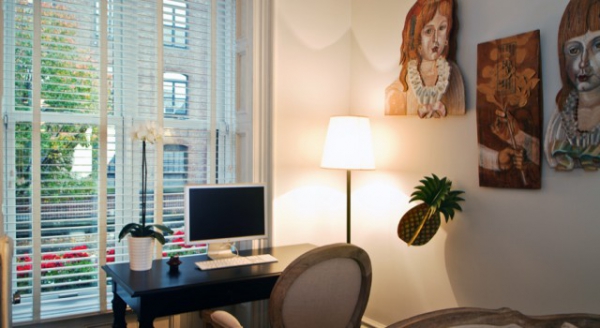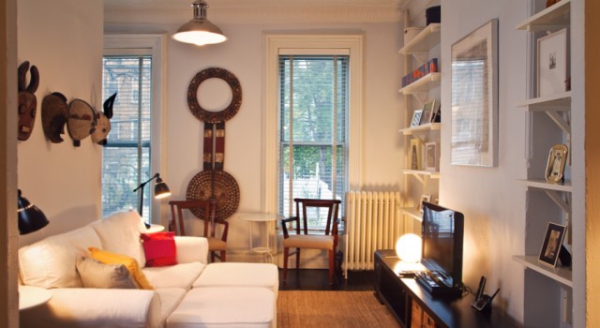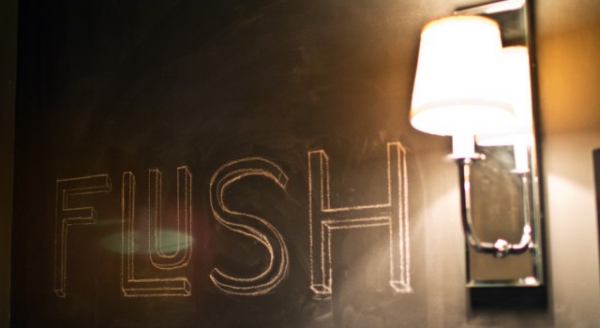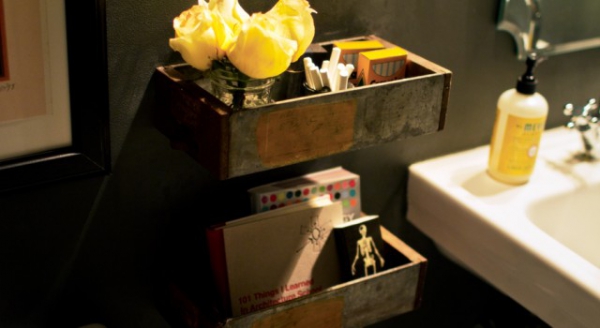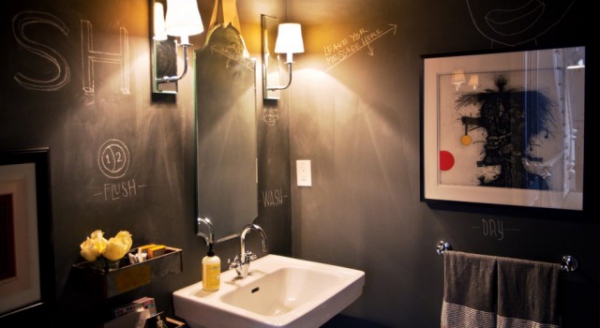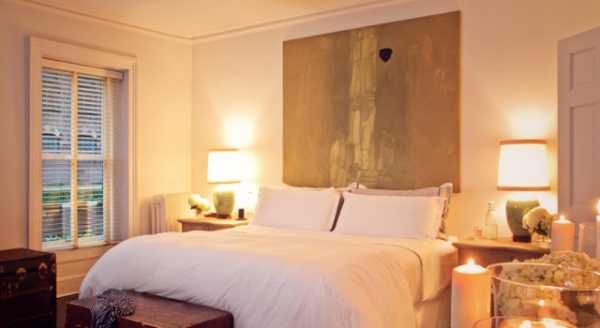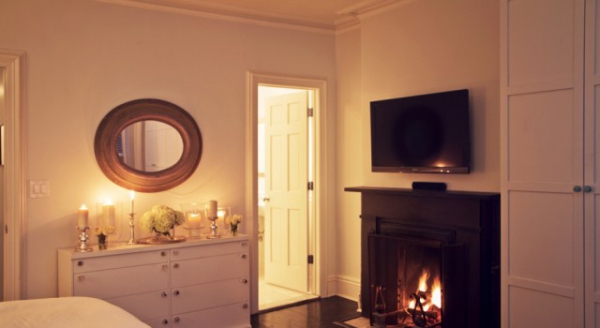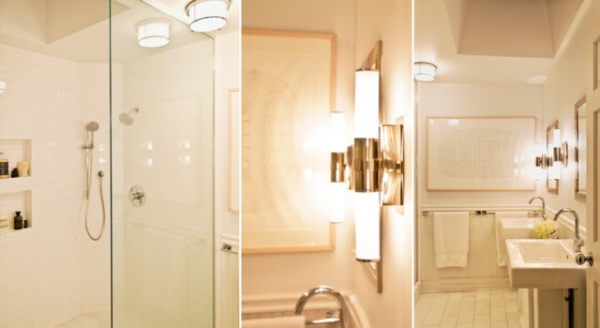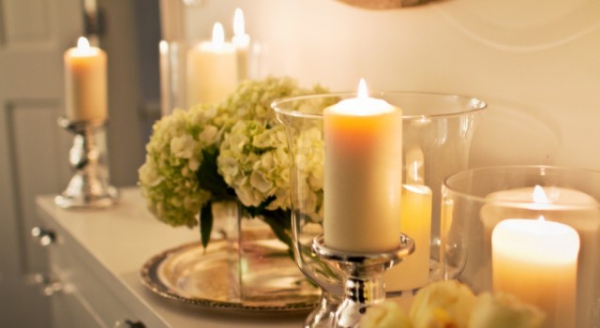 The living room gives us a welcoming feeling of historic proportions with a museum-like atmosphere. We feel like we've already traveled the world! The use of artifacts and other odds and ends, along with more abstract art, really stays true to the timeless nature that this townhouse renovation has restored. Another room favorite of ours is the bathroom. The use of chalkboard walls, small shelving and clever accents of yellows, reds promotes a retro remembrance.
A townhouse renovation of this magnitude is so refreshing to see!