Here's an amazing holiday home that bends and adapts to the myriad demands of its clients, site and brief without losing its anchor and identity. Built on the outskirts of Porto, Portugal and designed by local firm PROD, this seemingly modest structure packs in big ideas and ambitions without visually and kinesthetically disrupting it surroundings.
Articulated into four individual volumes, the design orients itself to the spectrum of movements within and without, aligning with the functional program and circulation patterns, as well as the existing buildings that surround it.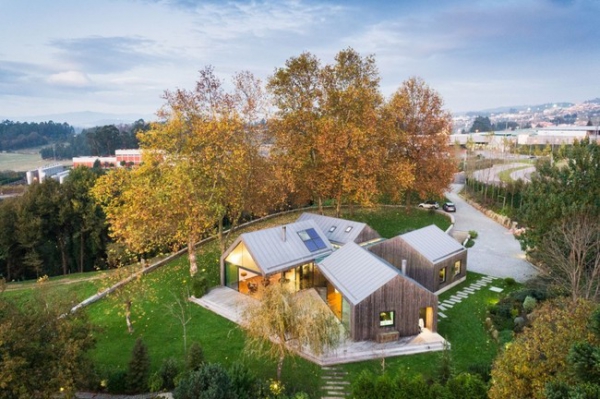 The building plays along with the existing scale, vernacular and building typologies that inhabit this lush landscape, segregating into individual, humbler volumes that are capped with sloping roofs. The interstitial space between these units is capped with glazed roofs and openings that create a contained and calm interface with nature, introducing it into the very heart of this home.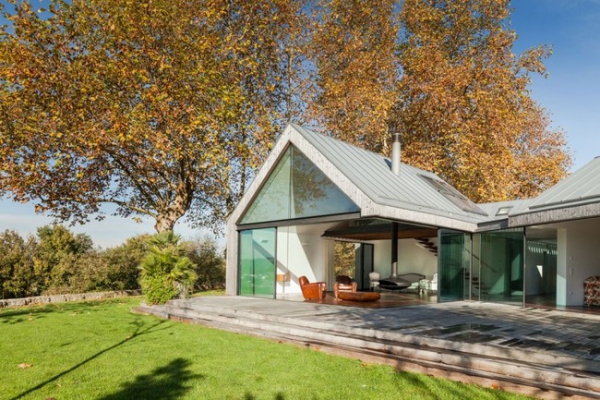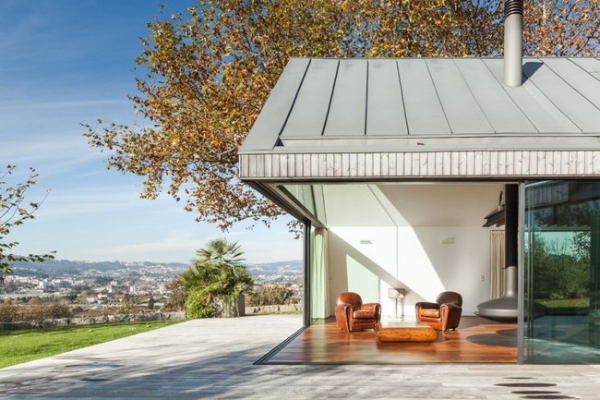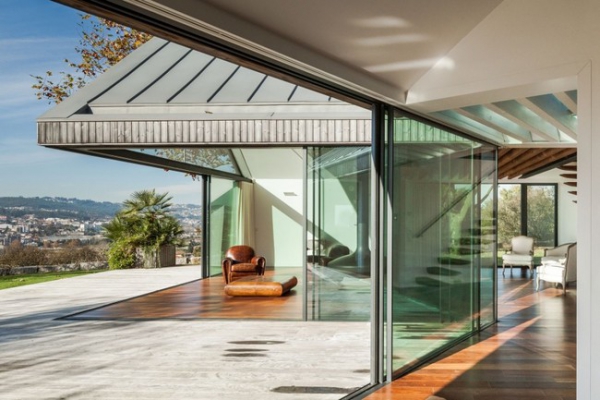 The house is organized around three distinct levels. The main level on the ground contains the social core along the west face of this amazing holiday home, washed in natural light and spectacular views over the valley. The bedrooms too are located on this level, tucked away on the gentler eastern face. A private home office is set up on the mezzanine while services such as a garage, wine store and laundry room are housed in the basement below.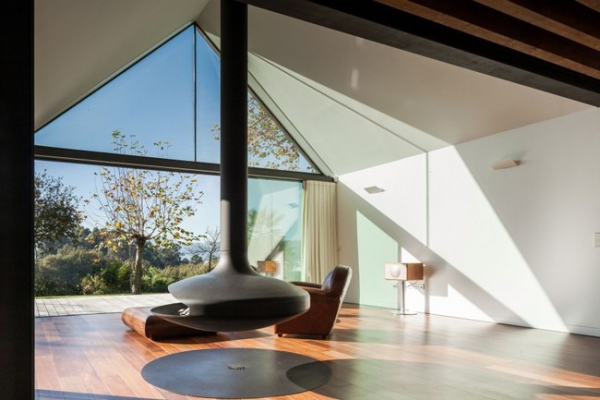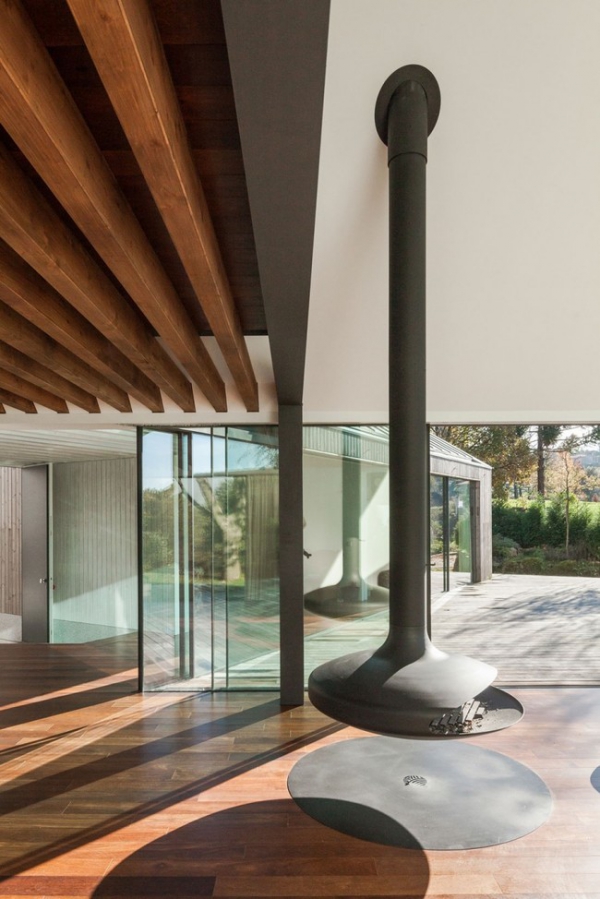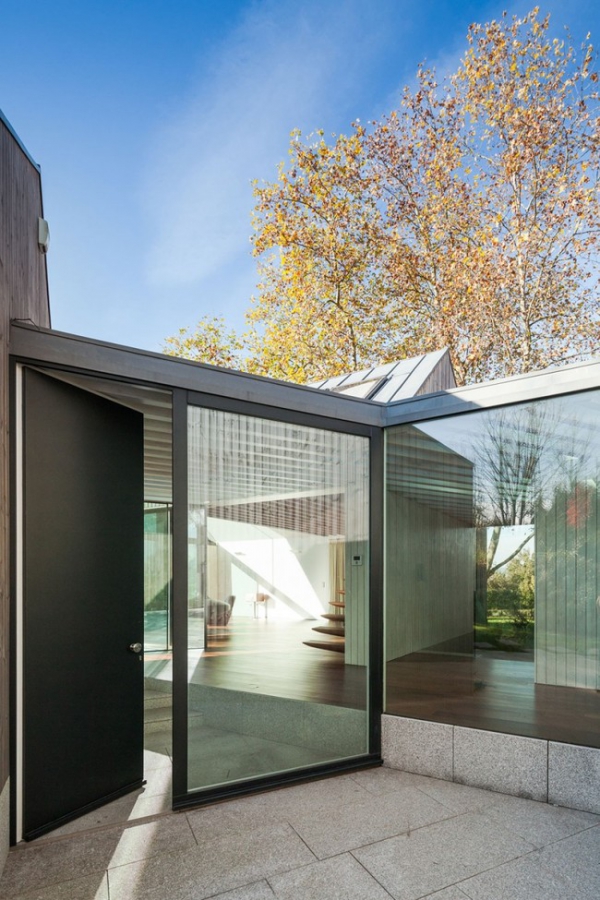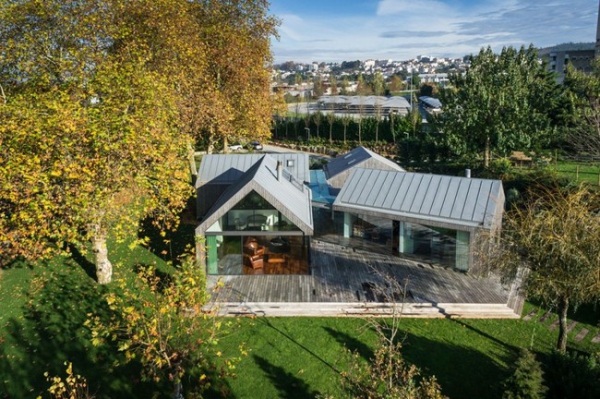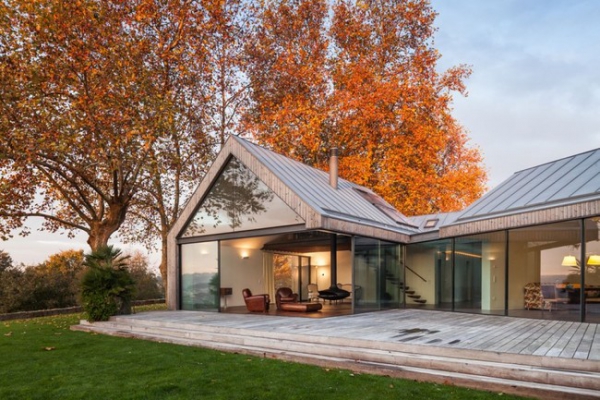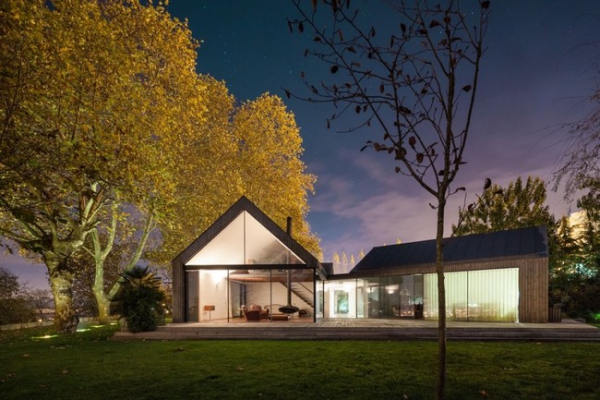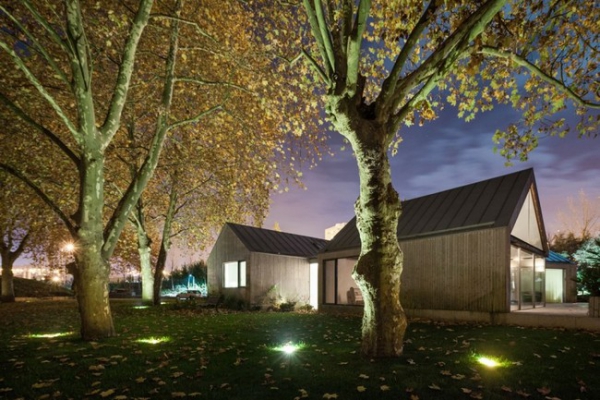 Photos by: João Morgado