Remember how upset we were about our dream home in this post? Well, we've found dream home number two. Now, only if we could combine the solarium with this awesome open space.
This former silkworm nursery is the work of architect, Paola Navone, and believe us when we say, this place is one of a kind. The high ceilings, the fabulous design, really, everything about this place is just awesome. In the living room, a long white sofa is placed. Three rustic wooden tables, each with two wheels, sit in front of the sofa. Two neutral chairs provide additional seating, and a delightful plant adds a touch more liveliness to the design. The floors are naturally gorgeous, framing the bright room.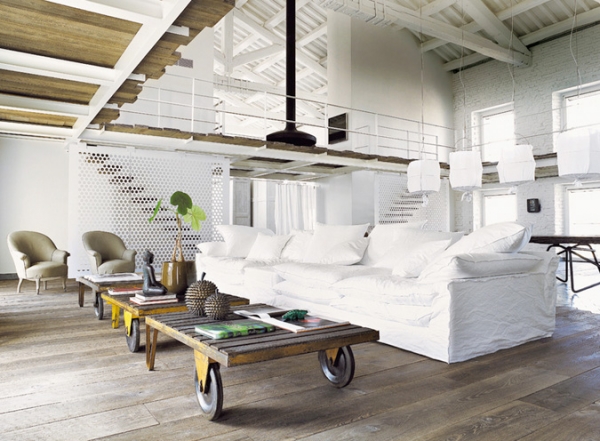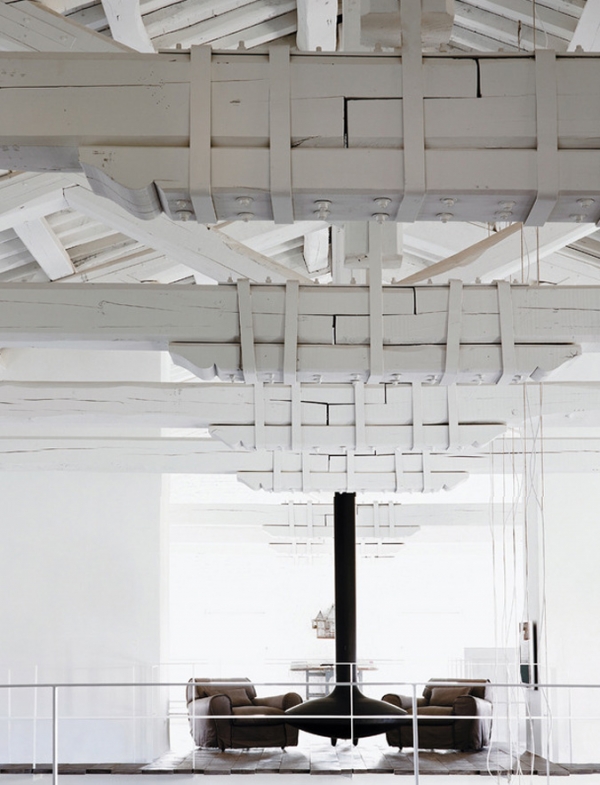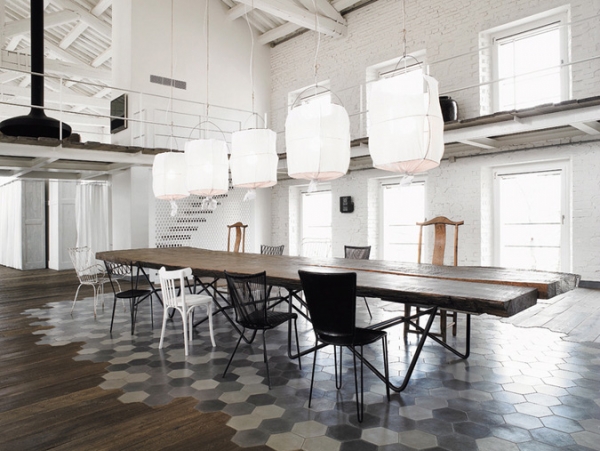 The dining room is amazing with its tile floor. A long wooden table is accompanied by mismatched chairs. Spectacular lanterns line the table, completing the area. The design in this open space is delightful. The décor is simple, letting the architecture, the high ceilings, and the tile floors, create most of the interest.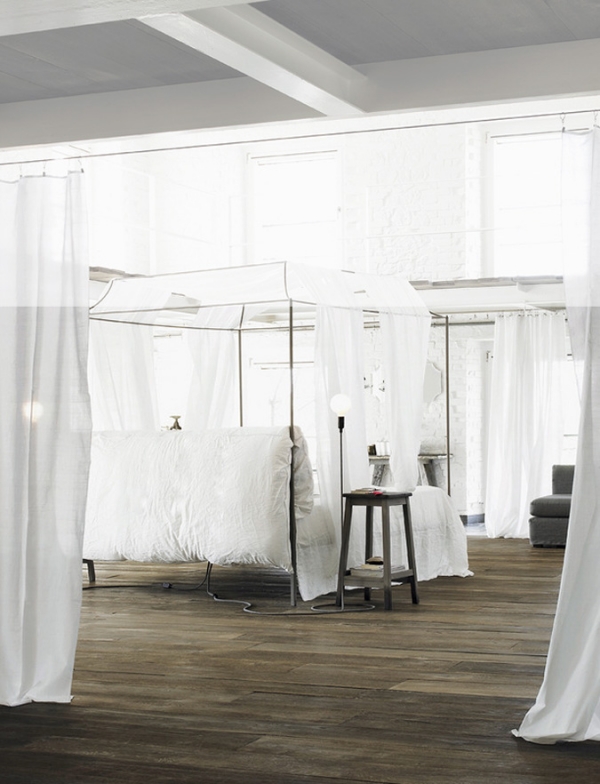 The bedroom is fantastic in this open space. Large windows allow for a significant amount of natural light, and sheer curtains add an ethereal feel. We are in love with the simple lighting by the bed: it's so perfect.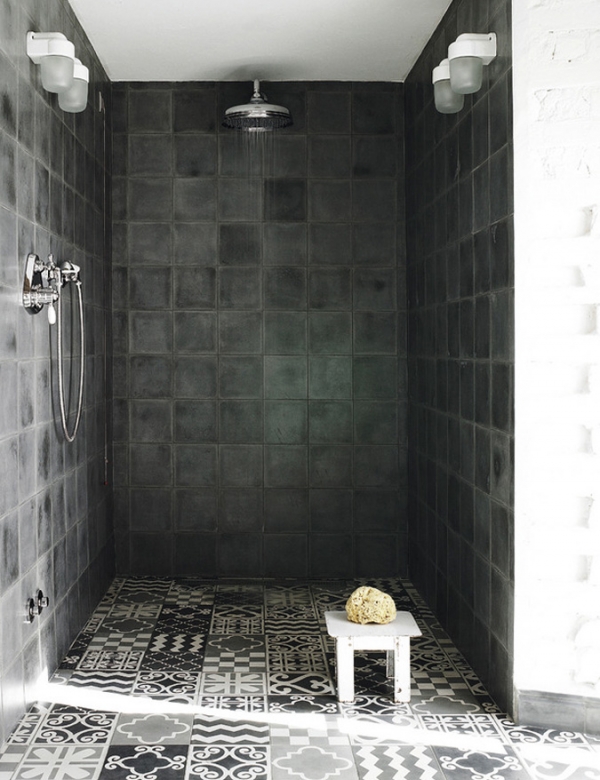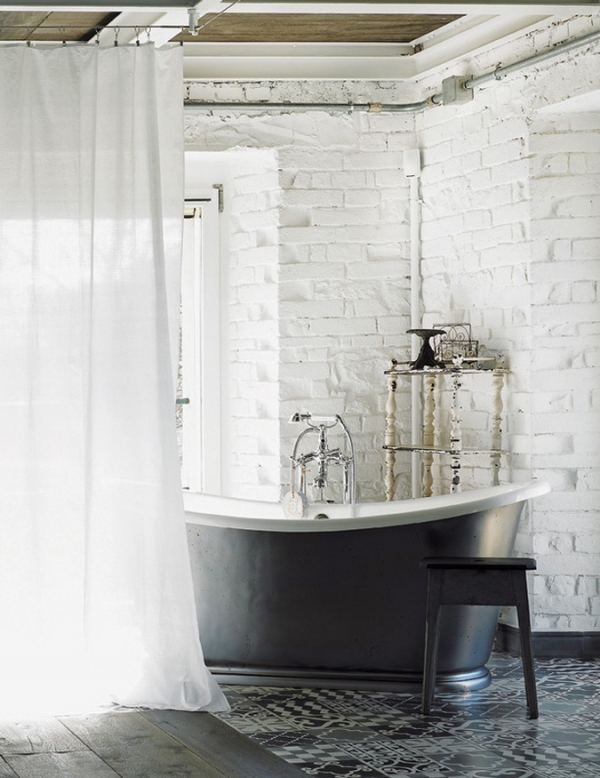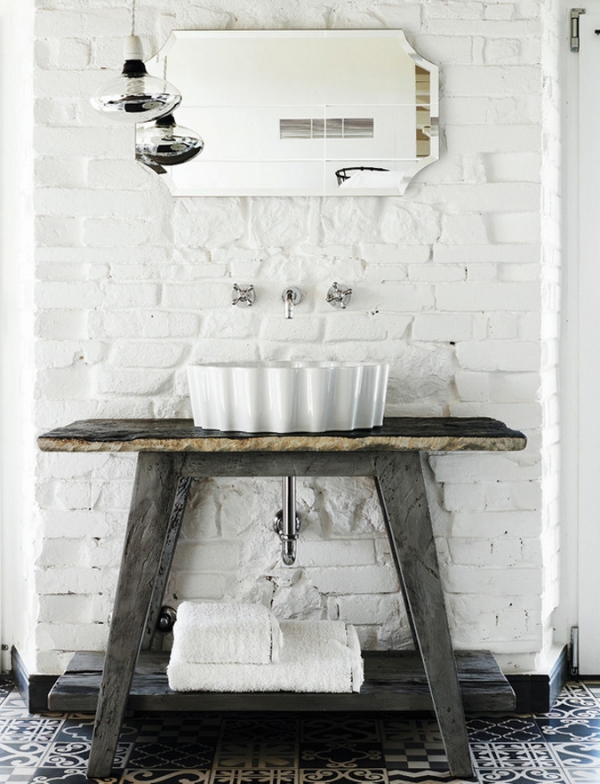 We want to steal this bathroom. A beautiful white brick wall fills the area, and a worn tall table adds a vintage touch. The black and white tub has beautiful fixtures, and a large window provides natural light. We are currently drooling over the tile floors, and the sink is oh so lovely.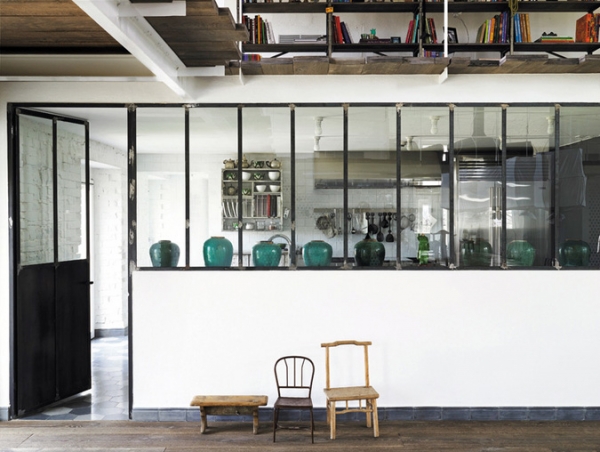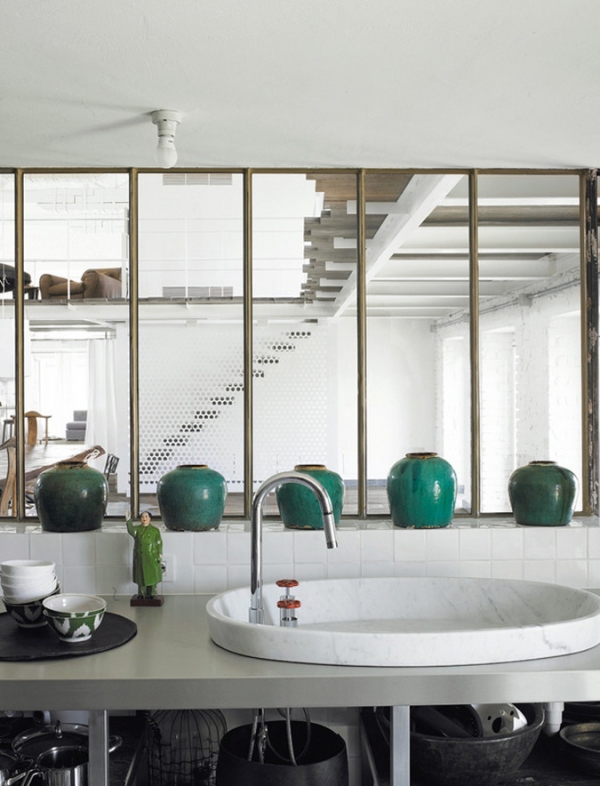 Images found on: Style files
The kitchen seems to be the only closed room in this open space, but it is just as attractive as the other places in the home. The interior windows are phenomenal, and the marble sink is luxurious. We love the green vases.